ArtReach is interested in connecting with donors like you!
Why ArtReach?
ArtReach visual arts programs are inspired by relevant, contemporary visual arts practices with a focus on creating spaces for expression by fostering community and connection in the classroom. Artmaking provides a conduit for igniting the creativity that already resides within each young person, helps students process and express feelings, fosters community with their peers, and builds self-esteem in a supportive yet challenging environment.
Learn all about ArtReach: Mission, Values, History
How does your support impact our programs?
Support from community partners provides us the means to create free and low-cost art opportunities to youth at schools and community sites throughout San Diego County. Your investment guarantees that no child will ever pay for art, and in turn builds a lasting and meaningful creative experience for young artists that would not otherwise have the resources.
2020-2021 donor impact:
11,821 youth engaged in creative artmaking
4,877 gifted artist kits for creating at home
37 partnering schools & community centers
Learn more about the direct impact of your support by downloading our 2020-2021 Annual Report
What's important to you?
If your business shares a commitment to ignite youth creativity, we would love to explore how we could work together!
Contact Anna Laroque, Community Engagement Manager: anna@artreachsandiego.org to start a conversation.
ArtReach will recognize your support in many ways:
Website: Proudly display your linked logo on our website as a donor.
Media: Writing a press release for distribution to local media announcing your sponsorship and what it will fund in our community.
Email/Newsletters: Including a story in our bi-monthly newsletter as well as highlight your support in one of our "program highlight" emails that focuses on one topic in each edition. Future email blasts could include updates on the work at the schools funded by your support.
Your Input: We are also interested in any other promotion suggestions/collaborations. Let's talk!
Samples of dedicated donor highlights
Our Partners
View a full list of our funding and community partners
Testimonials
"ArtReach's program has provided an invaluable experience for our students. The regularity of instruction is what promotes student growth in artistic ability and confidence. The Teaching Artists meet students as artists, not as struggling students, behavior problems, or underachievers. This fresh perspective gives students a new opportunity for success."
"Individual work was skillfully blended into unique collaborative pieces for each participant. This process was a powerful method that emphasized the existence of each individual's expression and the interdependence that exists in every community. Amazing, relevant, and spot on facilitation by ArtReach. Extremely satisfying to see the outcomes of our Foundation's support."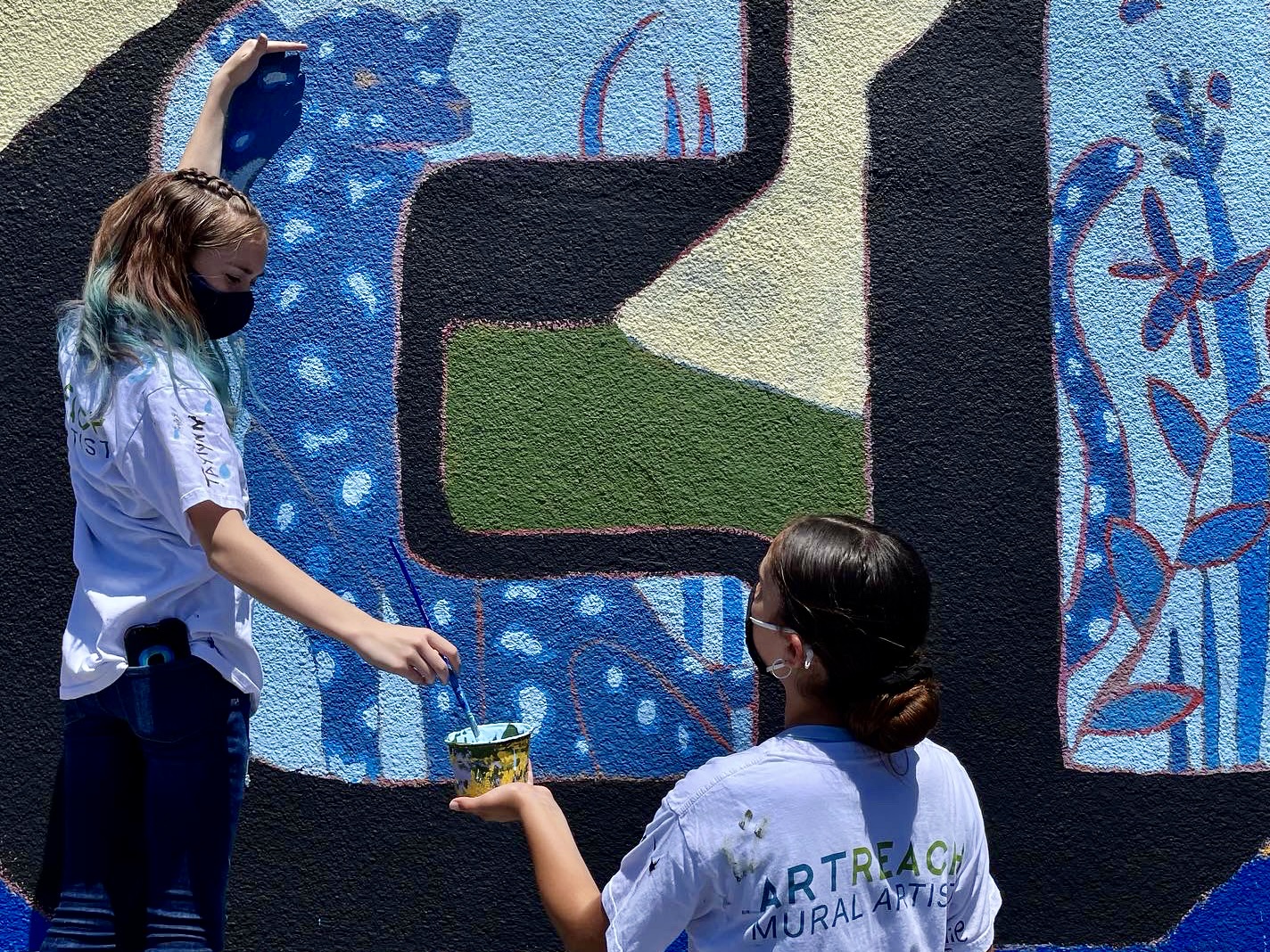 "I'm enjoying connecting with different people and fostering a creative environment that reflects the joy within those communities. I'm gaining firsthand work experience while simultaneously spending days doing what I love, painting! ArtReach is providing an invaluable opportunity to younger artists to learn & grow as people, teachers, and creatives."
Read more testimonials from students, parents, community partners, and funders