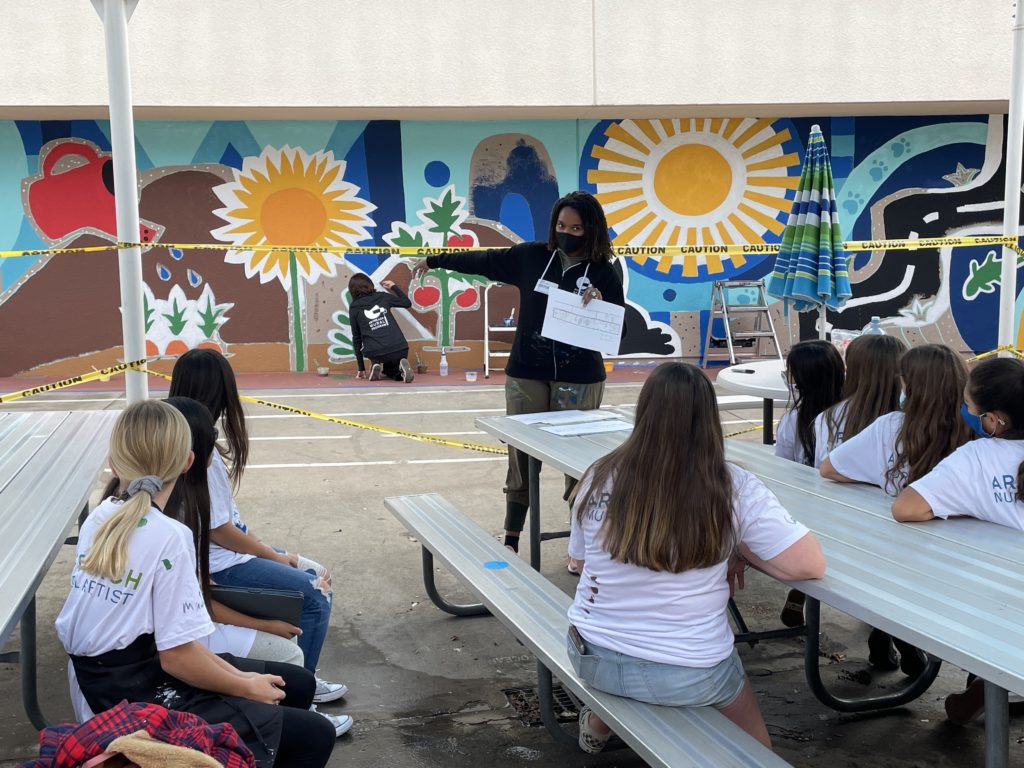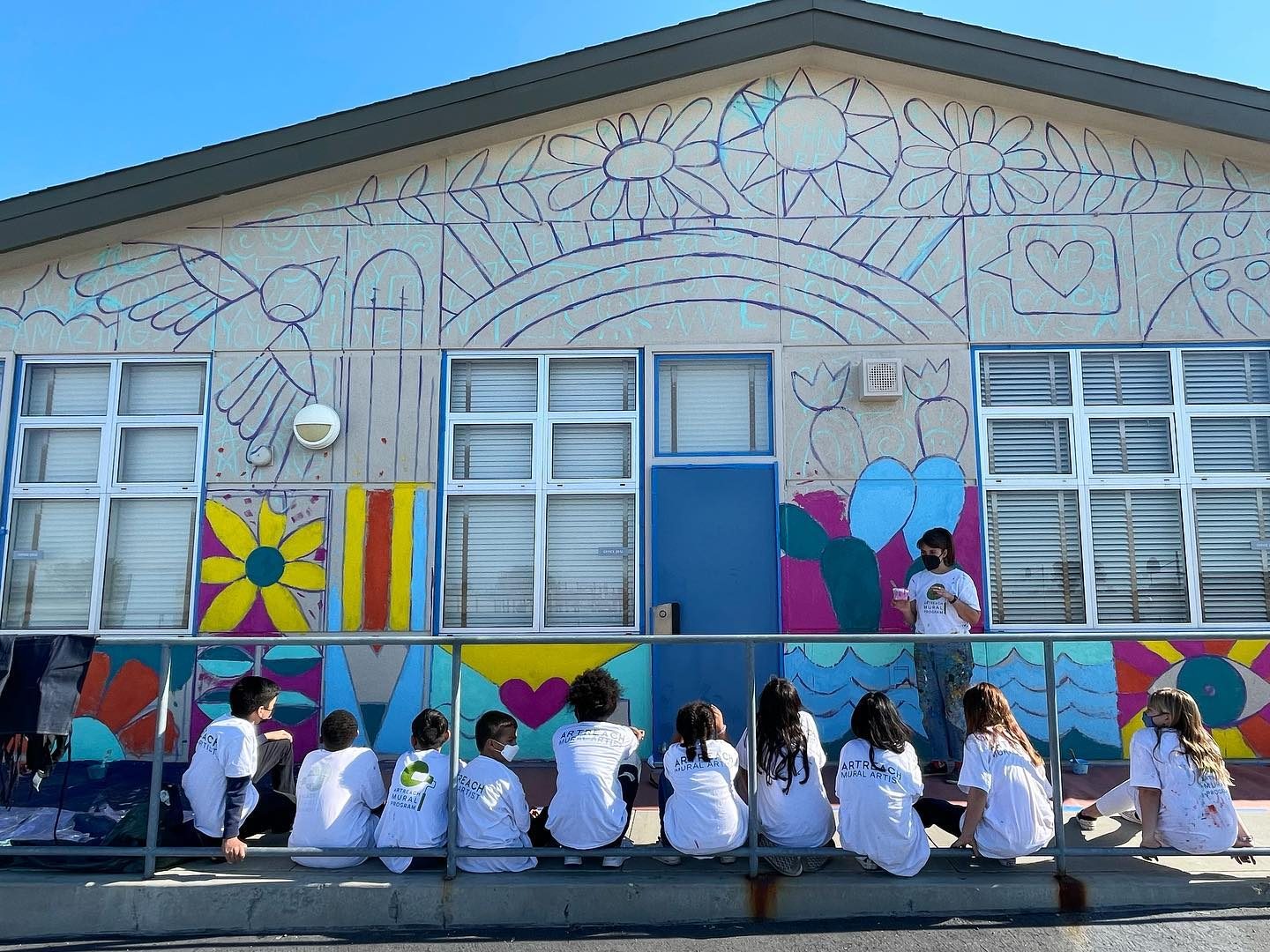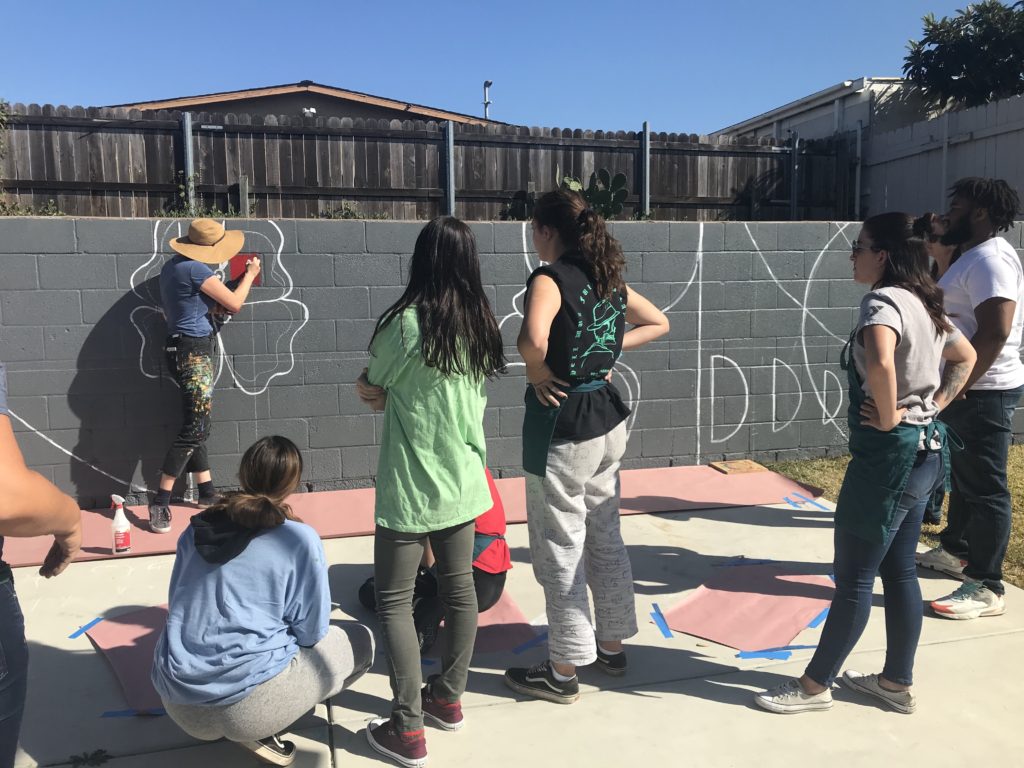 RFQ: Mural Teaching Artists
The ArtReach Mural Program is seeking to contract with mural artists with experience teaching and working with youth and communities. This is a special role in which Mural Teaching Artists have the chance to work with small groups of youth and/or families to dream up and execute site-specific murals from start to finish.
The Mural Teaching Artist is not just a muralist, but a teacher. MTAs work directly with small groups of youth and/or families in both school or community settings to teach art skill workshops, collaborative mural design workshops, and lead on-site, large-scale mural painting. MTAs take ideas, drawings, and words from students, community, and staff to form a cohesive mural design that represents the site's community and values. Following the design process, the group then works together to paint the mural under the lead and direction of the MTA. This is a unique opportunity for mural artists to not only showcase their own mural art style but to blend it with the vision, art, and ideas of youth/families of specific sites through listening, sharing, and collaborating.