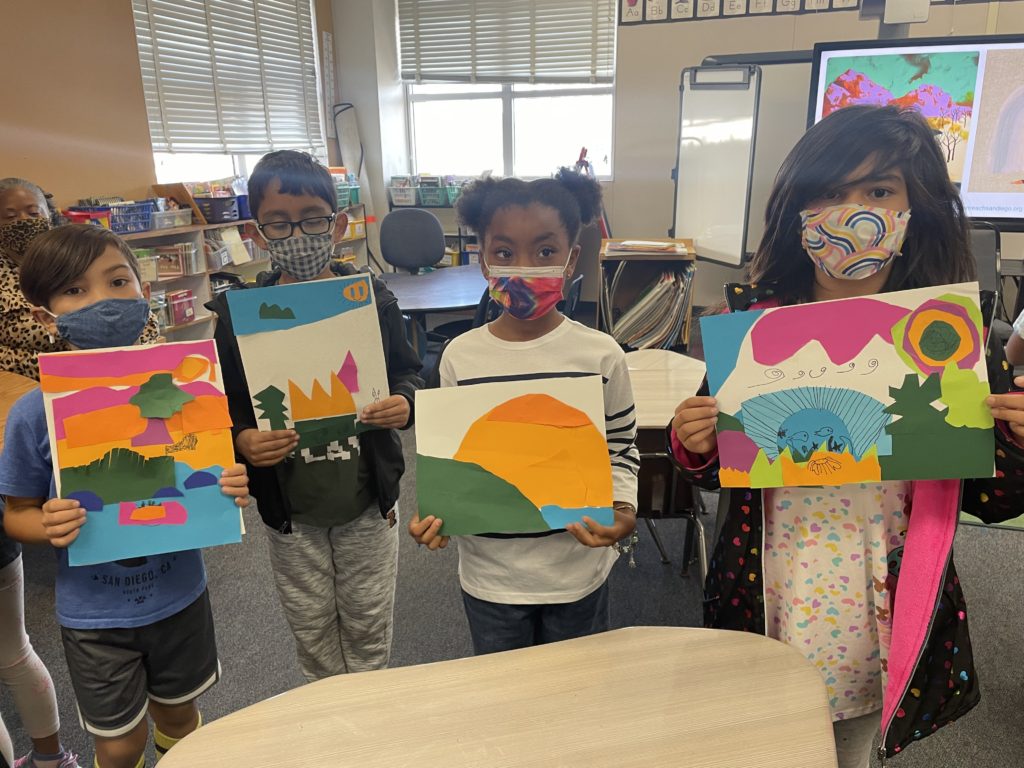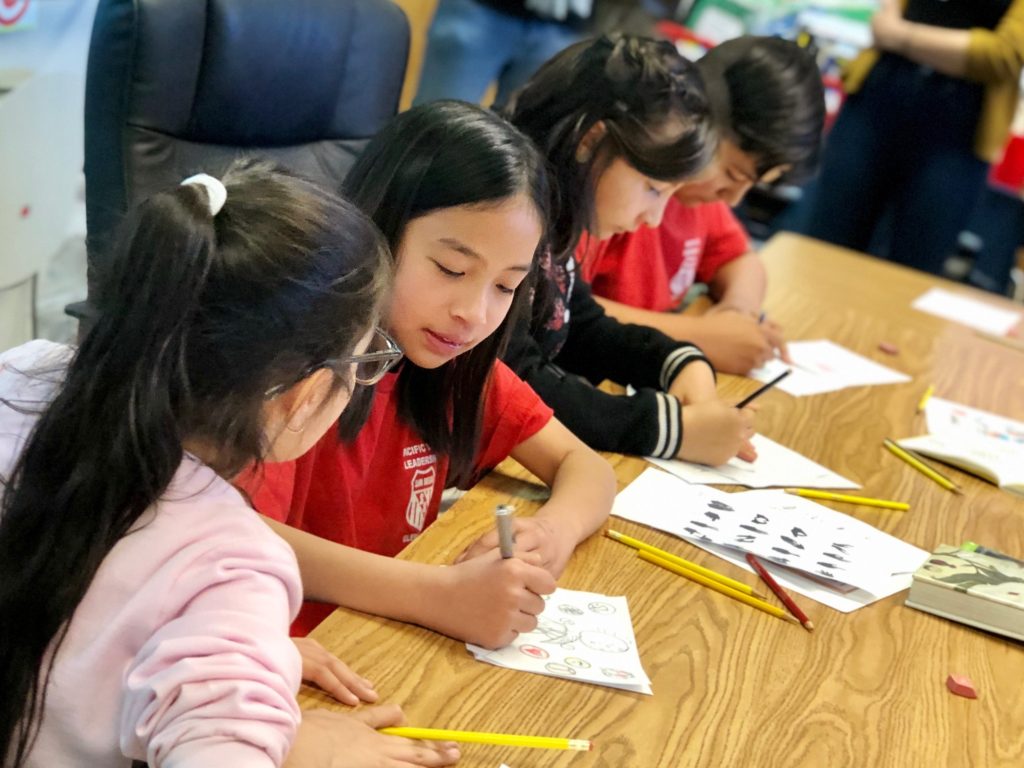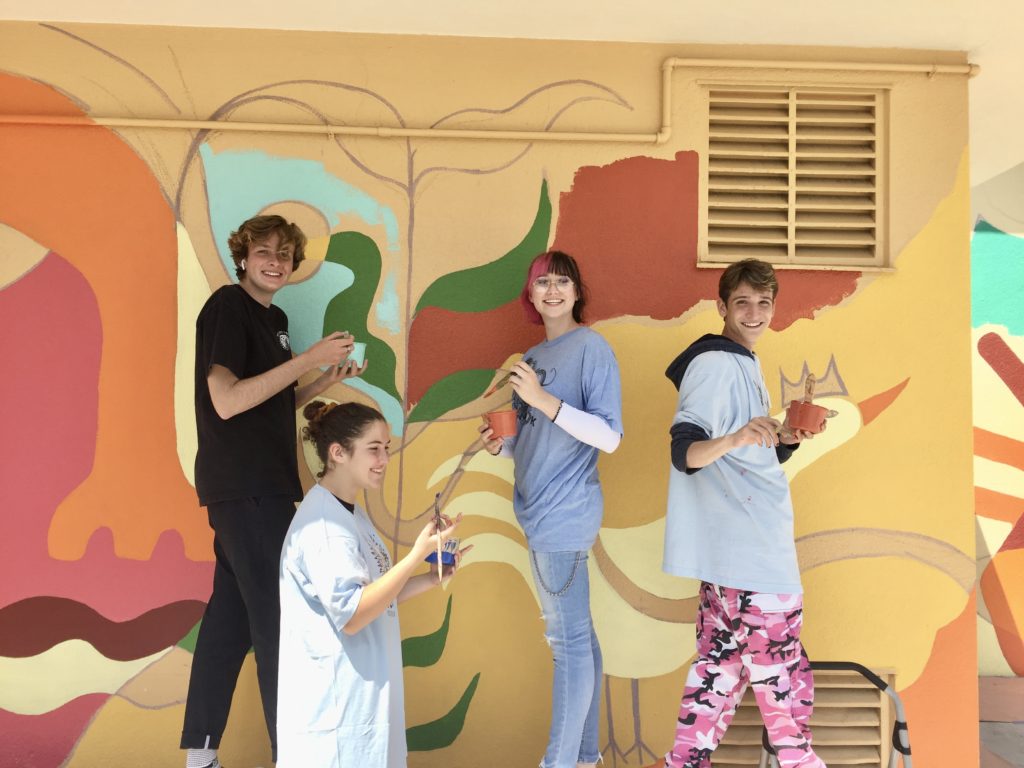 Our Mission
Igniting youth creativity through visual arts expression and community connection
---
Our Values
Creative Practice
We believe art and creative practice play a crucial role in human development and are an essential part of education for all. Through the transformative power of hands-on artmaking, our Teaching Artists inspire young people to harness their artistic potential and apply it throughout their lives.
Youth Voice
We believe in the power of youth voice, active listening, and self-expression without judgment. Because people learn and express themselves in different ways, our approach helps students build confidence and take ownership of their unique ideas.
Integrity
We believe all humans should be valued, seen, and heard. Our daily interactions prioritize wellbeing, creativity, and balance. When we lead with compassion and heart, we see pressure dissolve and true creative exploration unfold.
Equity
We believe all young people need access to art, regardless of zip code or socioeconomic status. We embrace diverse perspectives, listening first, and working with young people and collaborators with the intention to learn as much as we teach. We commit to ongoing learning and to the advancement of social, racial, and economic equity.
Community Connection
We believe art brings people together and builds belonging and connectedness. By collaborating through artmaking, we gather, share, learn, uplift, brighten, and bring joy to communities.
---
3-Year Strategic Pillars
Deepen our programs, partnerships, and community building for greater impact.
Create an environment for artists to work and thrive.
Continue to prioritize quality as we evolve and grow.
---
History
In 2007 San Diego sisters, Judy Berman Silbert and Sandi Cottrell saw budget cuts that slashed arts programming in local schools throughout the county. Both grew up drawing, painting and creating in school and at home. As Managing Director of ArtWalk San Diego, Sandi had artist connections and resources; as the creator of the "Taste of Art" program in her children's Rancho Penasquitos Elementary school, Judy had fashioned a template for a visual arts education program. Thus, ArtReach was born, becoming an official not-for profit organization in 2007.
ArtReach continues to provide children with the opportunity to work with an artist and to create original work. Thanks to the support of individuals, businesses and foundations, we have helped over 60,000 youth find the artist within.
---
ArtReach Teaching Artists
All of our Teaching Artists make a living creating art. Our team includes painters, printmakers, fiber artists, sculptors, and more. Though their techniques differ, they share a passion for art and a commitment to making art making come alive in local classrooms. Our artists share pieces of their own work before helping students find their own artistic voice. Our team believes art is an exploration and that there is no one "right" way to approach a project. We nurture originality and confidence in every student.
---
ArtReach Residency and Mural Programs 2022-23