ArtReach's annual Charity Art Auction is a highly anticipated event that showcases the talent of local and renowned artists. The fundraiser challenges artists to transform ordinary objects into unique and extraordinary works of art, highlighting the idea that anything can be art. By participating in the auction, artists have the opportunity to expand their client base while supporting arts programs for youth.
While the auction takes place online and is open to anyone nationwide, ArtReach has partnered with ArtWalk since 2019 to showcase the art at their outdoor festivals. These events provide local and visiting attendees the opportunity to view the auction items in person and place bids in person.
Thanks to the generosity of businesses and major supporters, ArtReach has had access to a wide range of items that artists can use as their canvases. These partnerships ensure that the entirety of the funds raised support both the participating artists and ArtReach's free programs for youth that do not otherwise have access to visual arts opportunities.
Auction impact 2019-2023:
142 Professional and Student Artists
402 Custom Art Pieces
$125,000+ Funds Raised for Arts Education
Click on an auction below to see more photos, videos, news, and other details
ArtReach Auctions in the News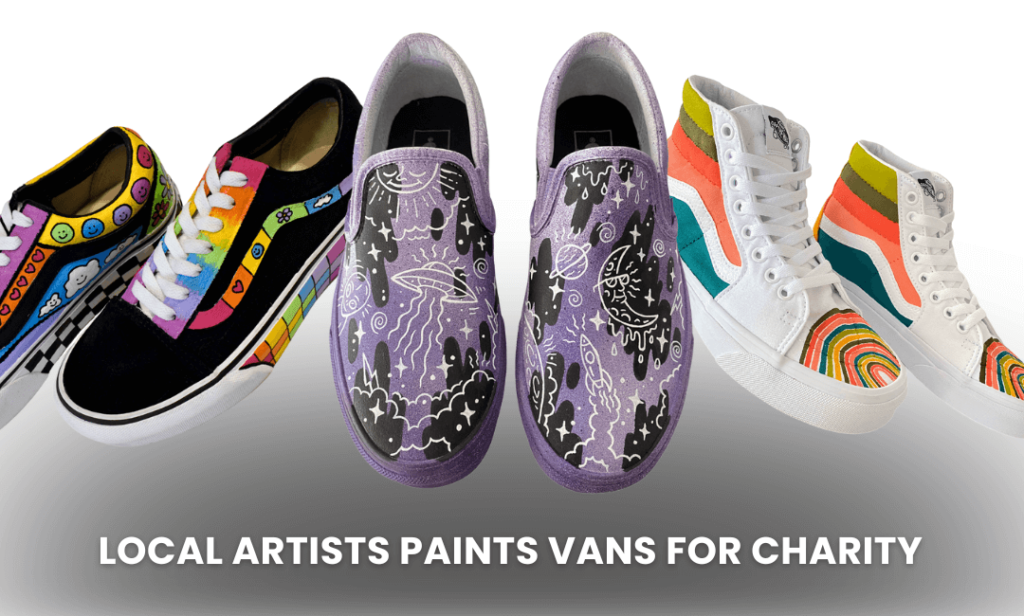 FOX 5 SAN DIEGO // Local artists create over 85 pairs of custom Vans for ArtReach's upcoming charity art auction in Liberty Station. The 17th Annual Fine Art Festival is free to attend and all proceeds from this auction help fund free arts programs for youth in San Diego County.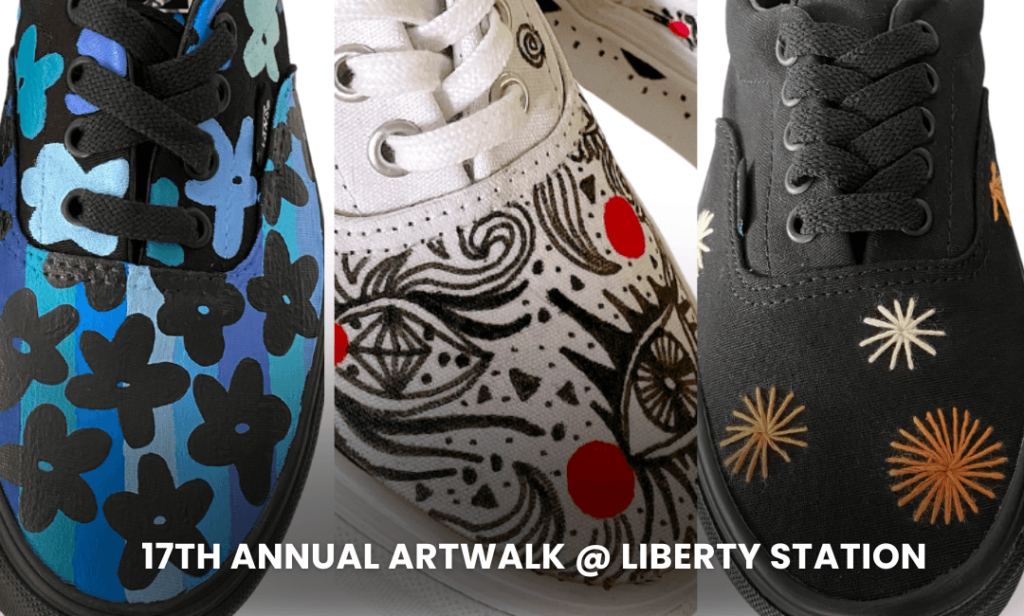 KPBS // ArtWalk @ Liberty Station will feature a Charity Art Fundraiser benefiting ArtReach San Diego. Over 100 pairs of Vans shoes donated by Vans Fashion Valley will be designed by visual artists and sold online and in-person at ArtWalk on August 6 & 7.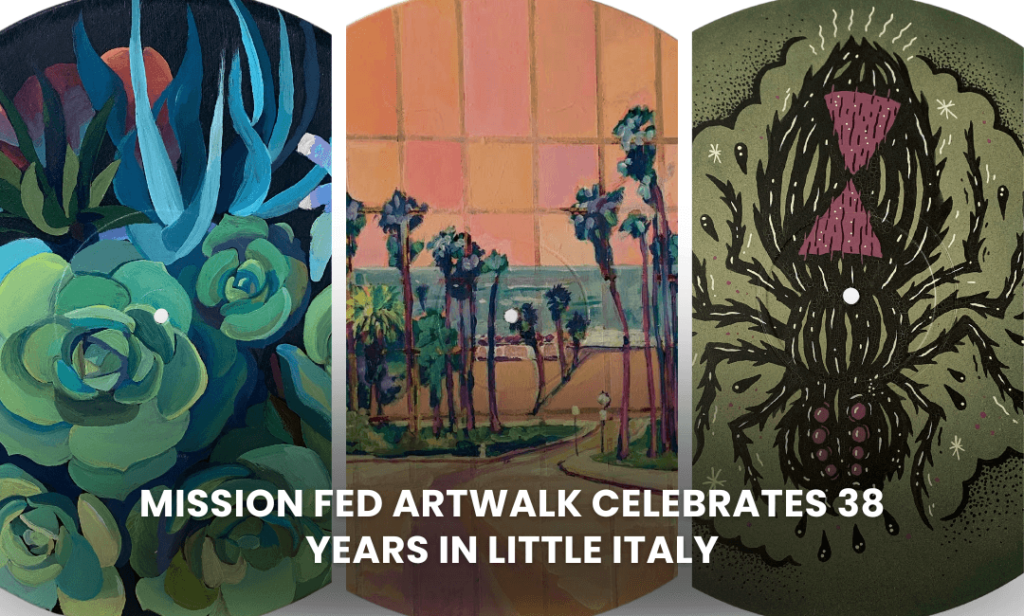 THERE SAN DIEGO // This year's ArtWalk will feature an art vinyl record benefiting ArtReach. Over 100 vinyl records will be designed by participating artists including several well-known artists based here in San Diego and a group of 9th-12th grade student artists.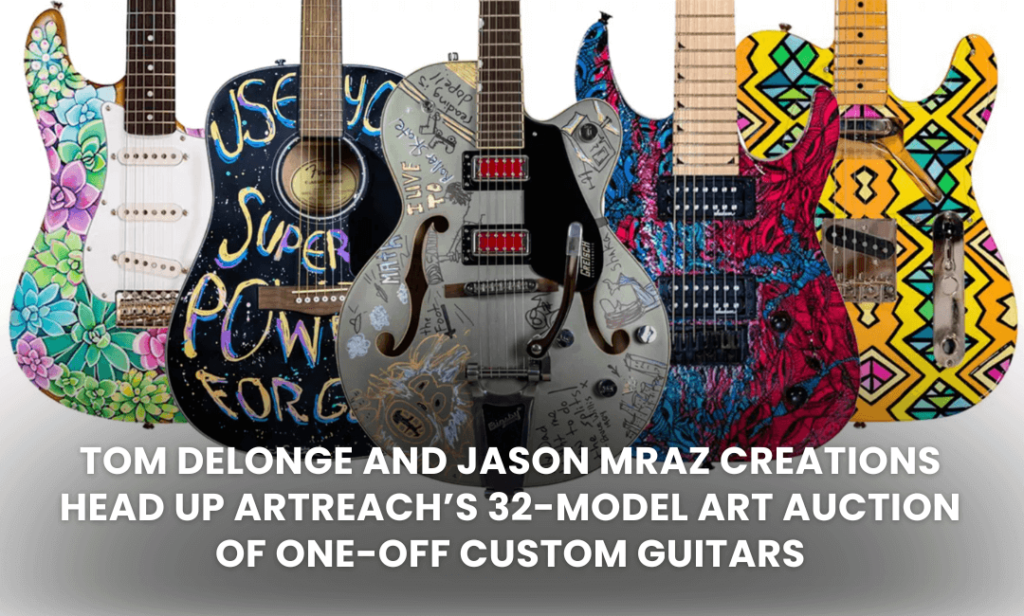 GUITAR WORLD // ArtReach has announced its upcoming Guitar Art auction – an event that will see the sale of 32 guitars custom-crafted by an array of renowned musicians and artists. Tom DeLonge and Jason Mraz spearhead the donated pieces covered in hand-drawn sketches and scrawls.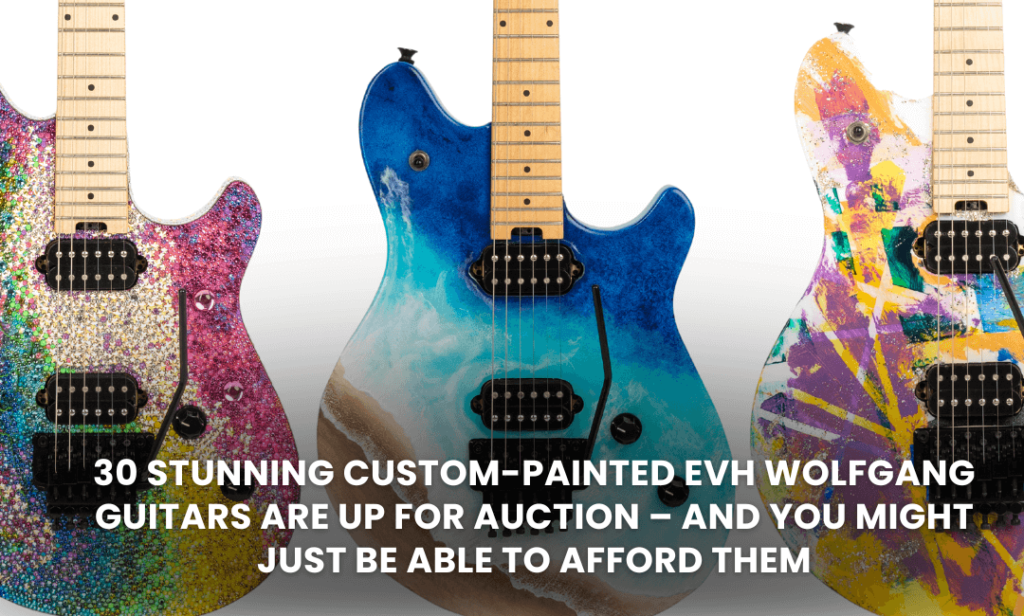 GUITAR WORLD // More than 30 custom-painted electric guitars are up for auction as part of ArtWalk @ Liberty Station. The guitars were designed by several well-known local San Diego artists, including Bronle Crosby, Jeremy Sicile-Kira, Ellen Dieter, Grant Pecoff and Cheryl Sorg, as well as musician Michael Franti.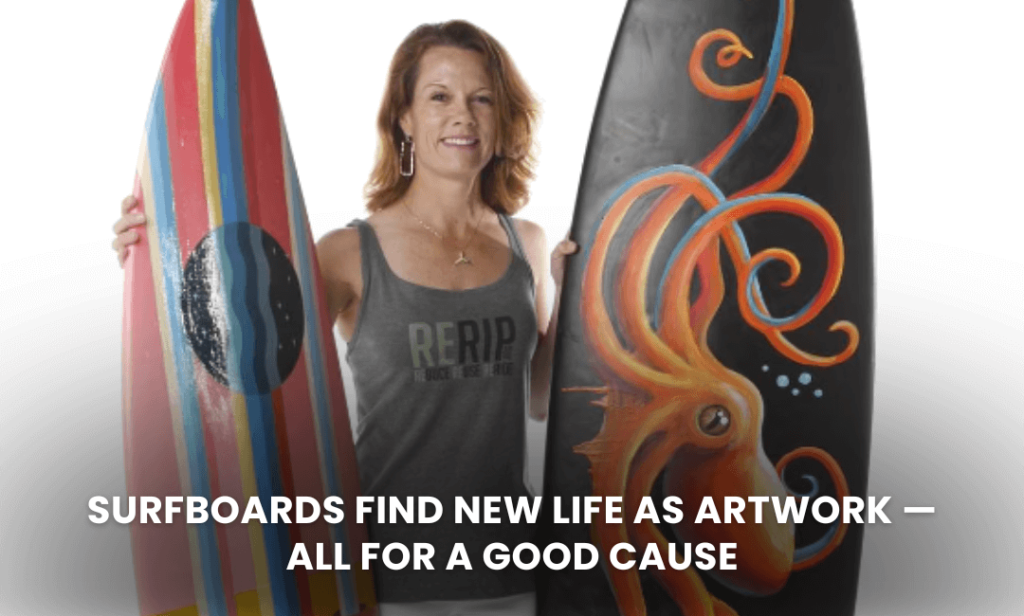 SAN DIEGO UNION TRIBUNE // Rerip has collected and repurposed thousands of surfboards and are participating in this year's ArtWalk on April 27 and 28. Rerip is donating 35 surfboards, in honor of the event's 35th anniversary, to be transformed by visual artists and auctioned off to benefit the visual arts education nonprofit ArtReach.
Our Charity Auction Partners
View a full list of our funding and community partners


Want to partner with ArtReach on a future Charity Art Auction?
If you or your business share our commitment to ignite youth creativity, let's explore how we can work together!
Contact Anna Laroque, Community Engagement Manager: anna@artreachsandiego.org to start a conversation.
ArtReach will recognize your support in many ways:
Website: Feature your linked logo on our website as a partner. (3k monthly visitors)
Media: Include you in the auction-related press release for distribution to local media, with an opportunity to appear on local news/comment for articles related to the fundraiser.
Emails/Newsletters: Feature you in email blasts related to the fundraiser, directing our supporters to your website. (4k subscribers)
Event: Include your name and logo on event signage/promotional items.
Hear from Our Artists




















Read more ArtReach testimonials from students, parents, community partners, and funders
Hey artists! Interested in participating in a future project?
Contact Becca Dwyer, Communications and Design Coordinator becca@artreachsandiego.org.