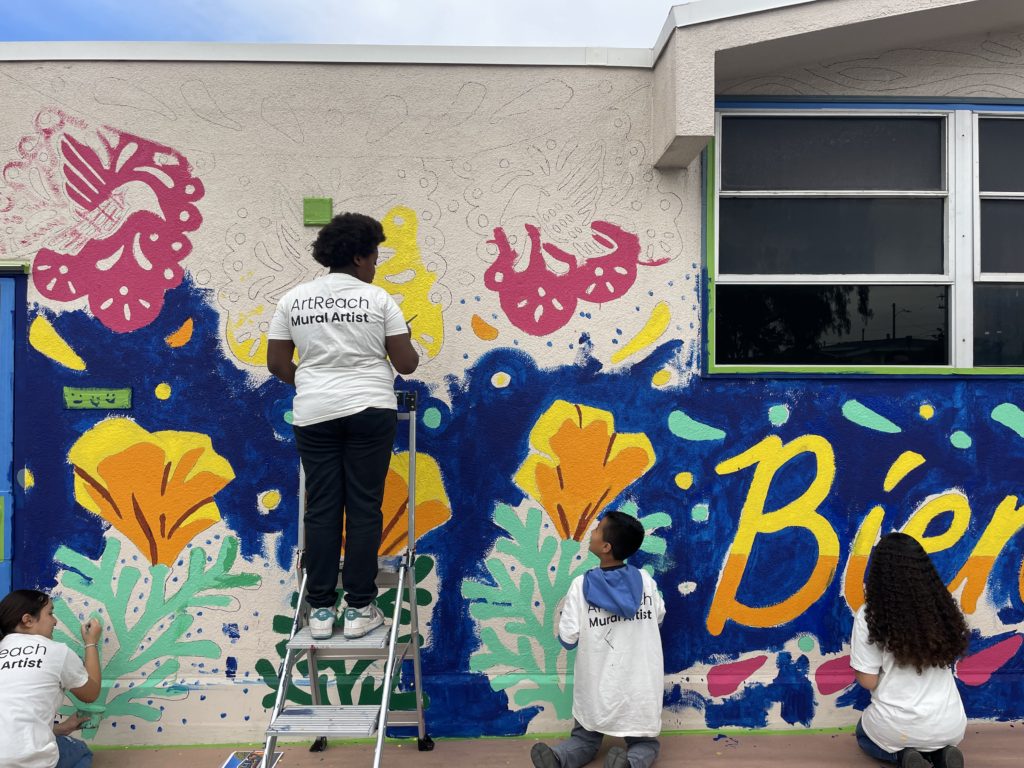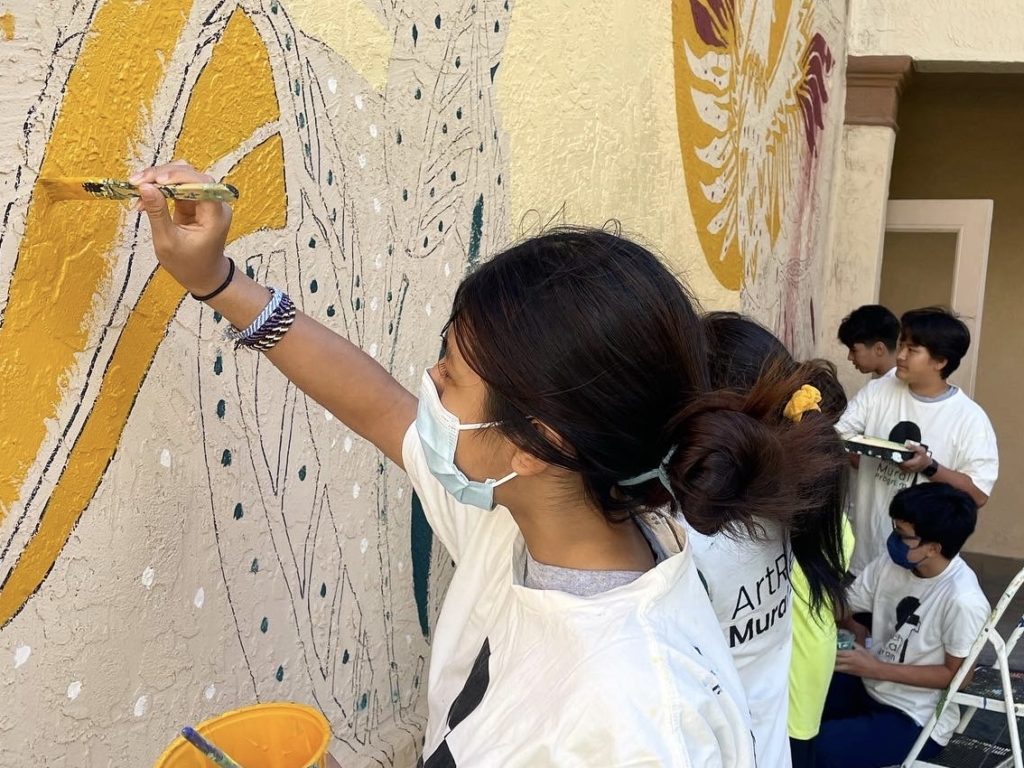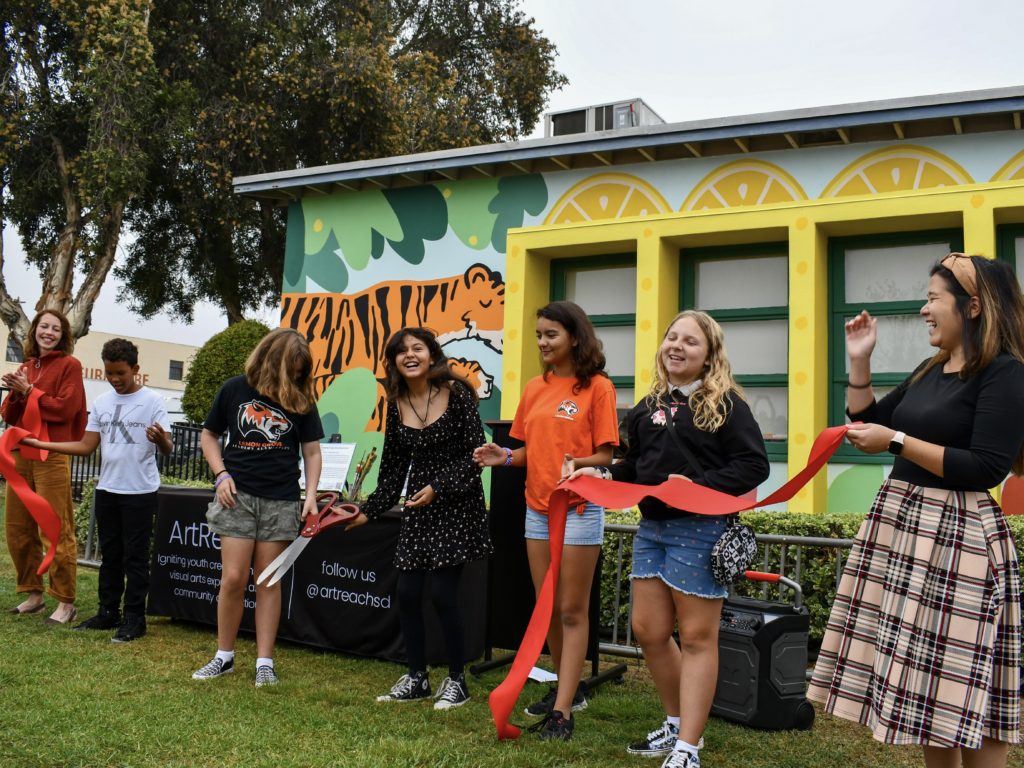 ArtReach believes in the power of community and art to change lives and spaces. A mural provides an opportunity for people to work together while creating something transformative and lasting for their site. The ArtReach Mural Program works directly with youth at schools and community centers to dream up large collaborative works that represent their vision. We are here to find out what you see for your walls. What reflects and is important to your community?
ArtReach Mural Program Offers
Engagement in Creative Placemaking
Youth collaboration from concept to completion
Project leadership from professional Mural Teaching Artists
Mural arts history and contemporary connections
Skill-building: painting, color theory, composition, design
Community Paint Days: connection through contribution
Mural dedication: ribbon cutting ceremonies to gather, acknowledge, celebrate
ArtReach Mural Program Instills
School/center pride and beautification
Sense of belonging
Collaborative empowerment
Learning new art skills
Transformation of space
ArtReach tailors workshops to your needs: Create a painted mural anywhere on your campus. ArtReach is happy to fit your site's aesthetic and curatorial requests that are appropriately tailored for your students' ages and skill set.
Ages: K-12
Location: Any school site or community center in San Diego County
Interested in an ArtReach Mural?
Fill out our Inquiry Form to get started!
All other mural questions, contact: murals@artreachsandiego.org
Check out all of the sites with ArtReach murals