All young people deserve access to creative opportunities
"What I think it takes to be a good artist is that you need to have confidence, don't let anyone look down on you, and take risks." -Noah, Fifth Grade
ArtReach: igniting youth creativity through visual arts expression and community connection
Thousands of students in San Diego County schools have no access to visual arts education programs. ArtReach exists to help fill this gap by crafting lasting and meaningful creative experiences for young artists that would not otherwise have the resources.
Let's hear it from the kids!
Follow along with our students to see how ArtReach programs spark creative expression and confidence.
When we lead with compassion and heart, we see pressure dissolve and true creative exploration unfold
Since 2007, ArtReach has engaged over 60,000 youth in free visual arts programs. Teaching Artists provide a conduit for igniting the creativity that already resides within each young person. They help students process and express their feelings, foster community with peers, and build self-esteem in a supportive yet challenging environment.
It goes beyond just a pencil and a paintbrush
Art and creative practice play a crucial role in human development and are an essential part of education for all. Lessons aligned to Social-Emotional Learning empower students to prioritize a growth mindset, find their unique voice, and develop resilience through art.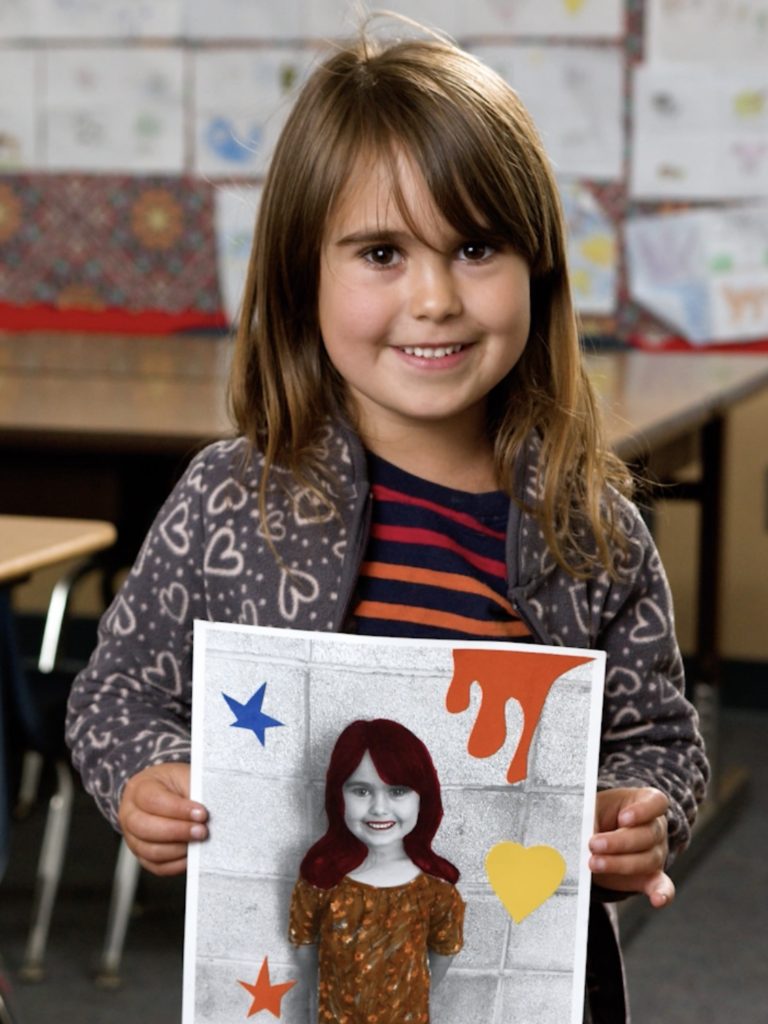 "All art has something special about it and every person has something special in their art."
-Kate, First Grade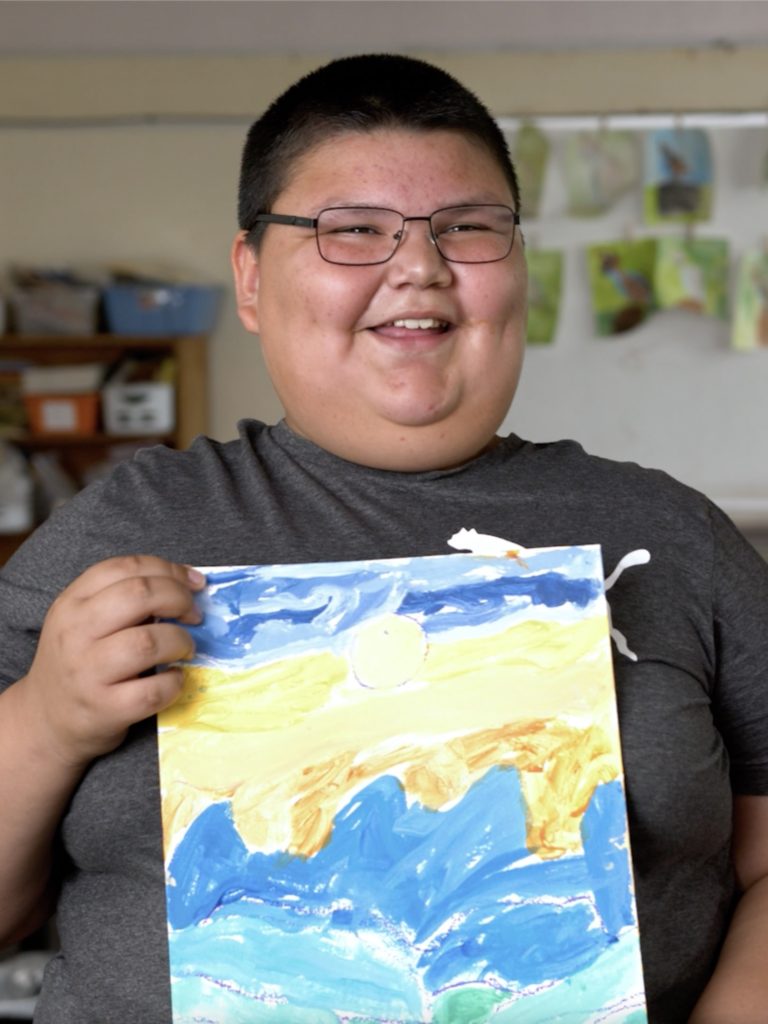 "If you don't take risks, you are just going to end up with the same drawing over and over again because you are too scared to do something new."
-Luis, Fifth Grade
The creative process is an opportunity for students to recognize their resilience and self-confidence
Each year, ArtReach Teaching Artists inspire 6,000+ students to harness their artistic potential and apply it throughout their lives. Lessons scaffold artistic skill-building and contemporary art history to instill creativity and courage throughout the program.
"The hidden importance of this program is the soft skills that they're going to translate to so many other areas of their lives, like having a growth mindset, knowing that it's okay to make a mistake, how to persevere through a mistake." -Sierra, ArtReach Teaching Artist
---
Join us in igniting the next generation of creative thinkers
Support our mission to ignite youth creativity by donating today. Your gift directly impacts the young artists of San Diego County. Every dollar helps ensure that our programs remain free and accessible to the youth we serve.
We have raised funds to serve over 5,000 students this school year. Our goal is to clear our waiting list and connect a minimum of 1,000 more young artists to free visual arts programs before June 2023. Will you help us raise the $100,000 it takes to achieve this goal?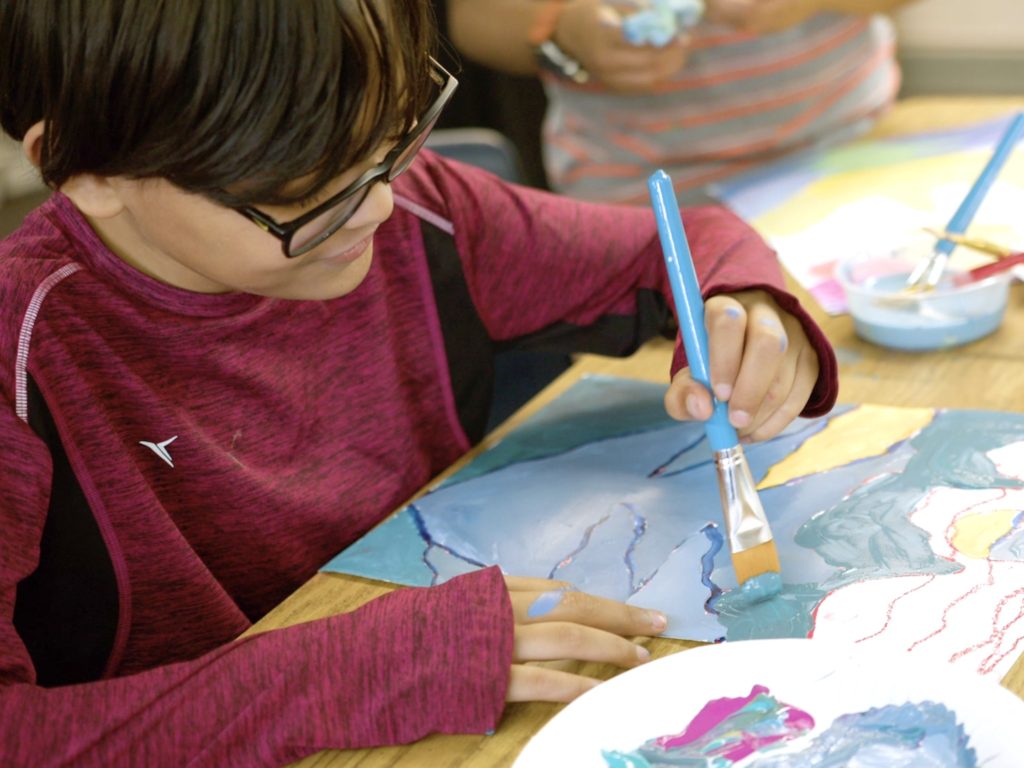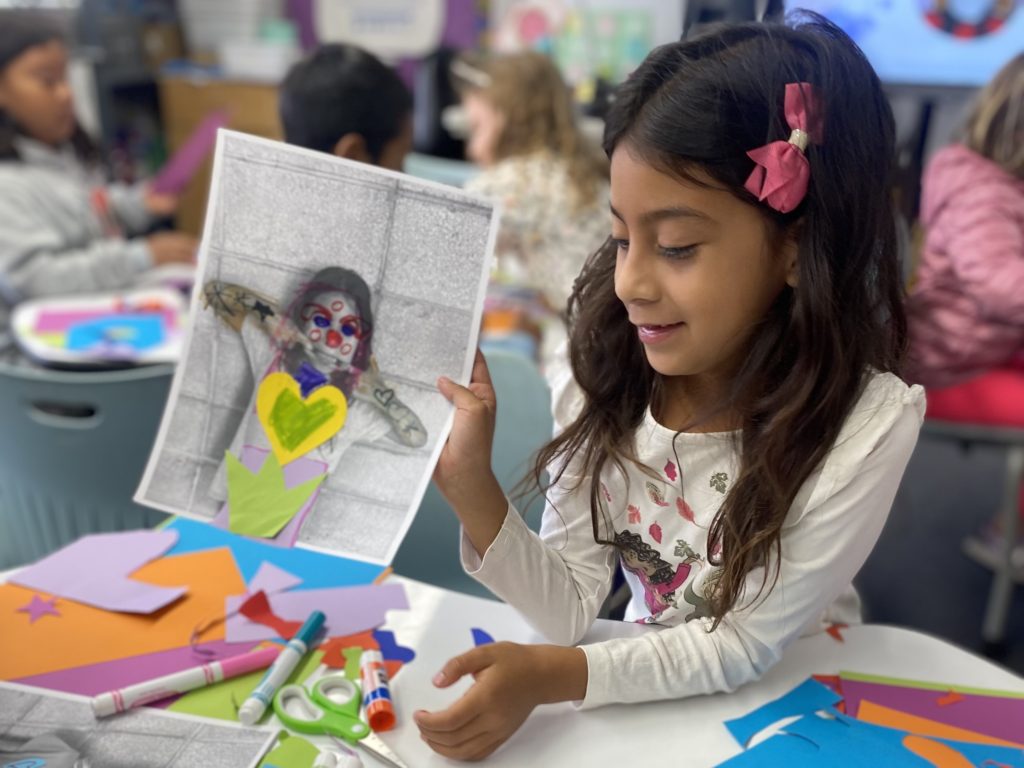 ---
Feeling inspired and want to create along with the students from the video? Join in on the fun by downloading the featured lessons below!
Mixed Media Self Portrait inspired by the artwork of Ellen Gallagher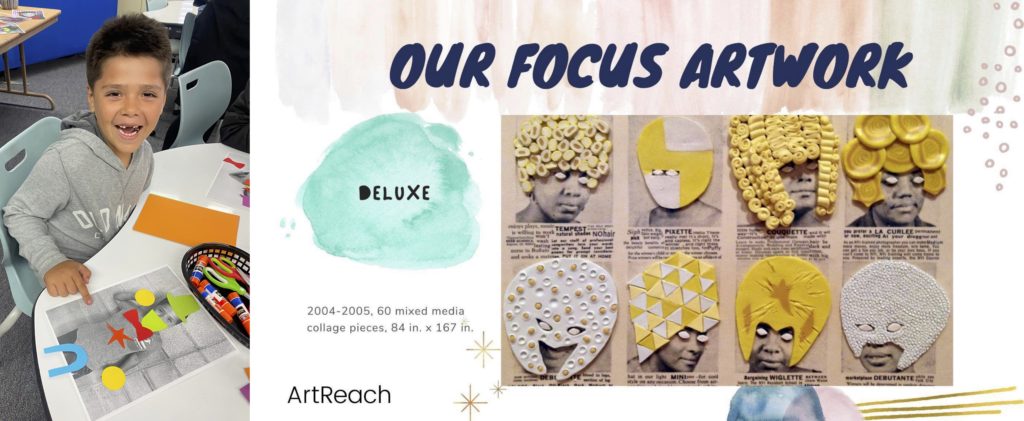 Gradient Landscapes inspired by the artwork of Ted Harrison