J. Calvin Lauderbach Elementary // Chula Vista
Mural Artist: Josué Baltézar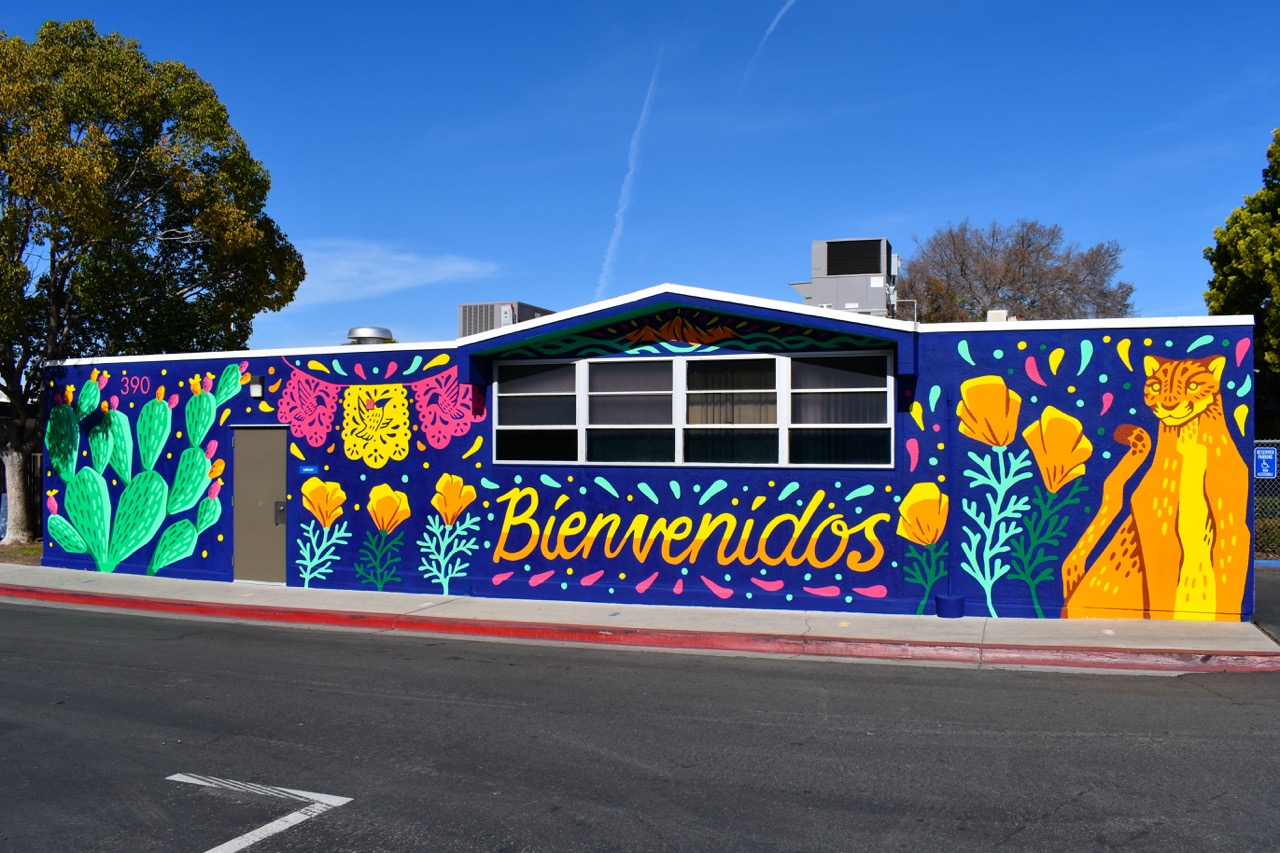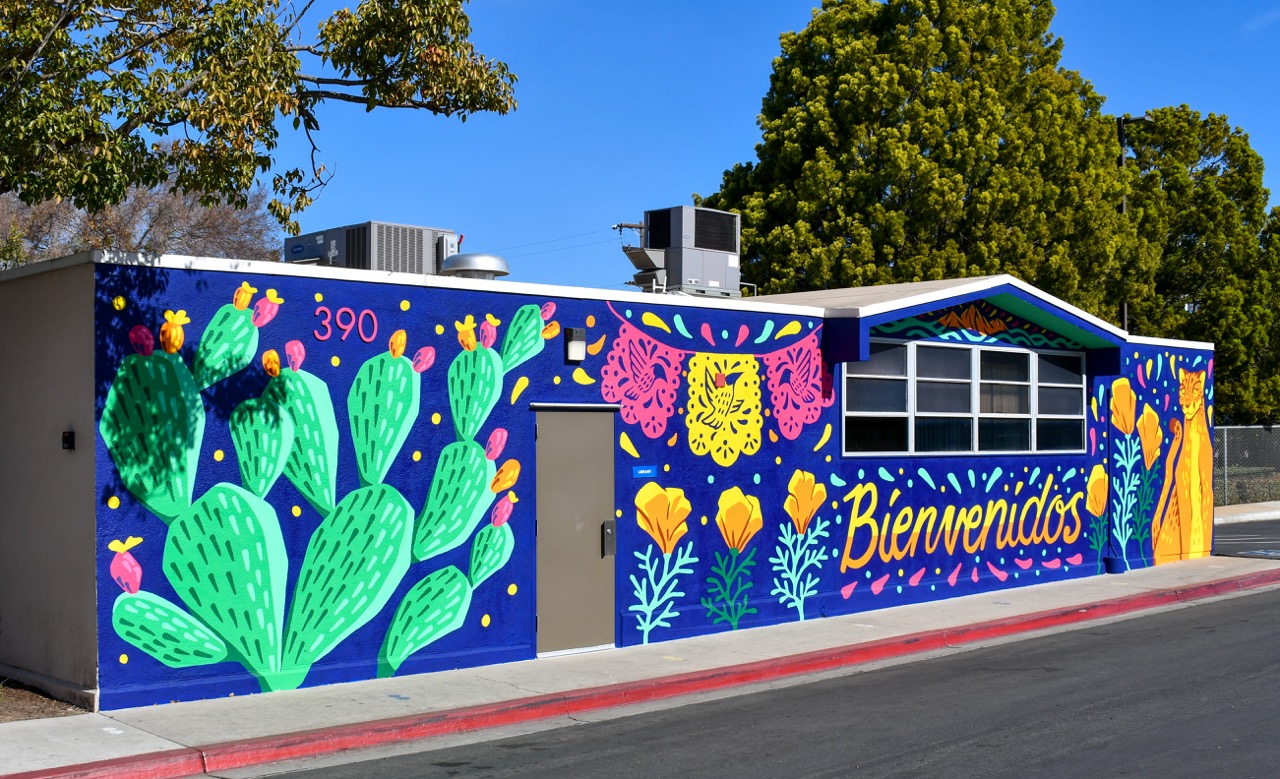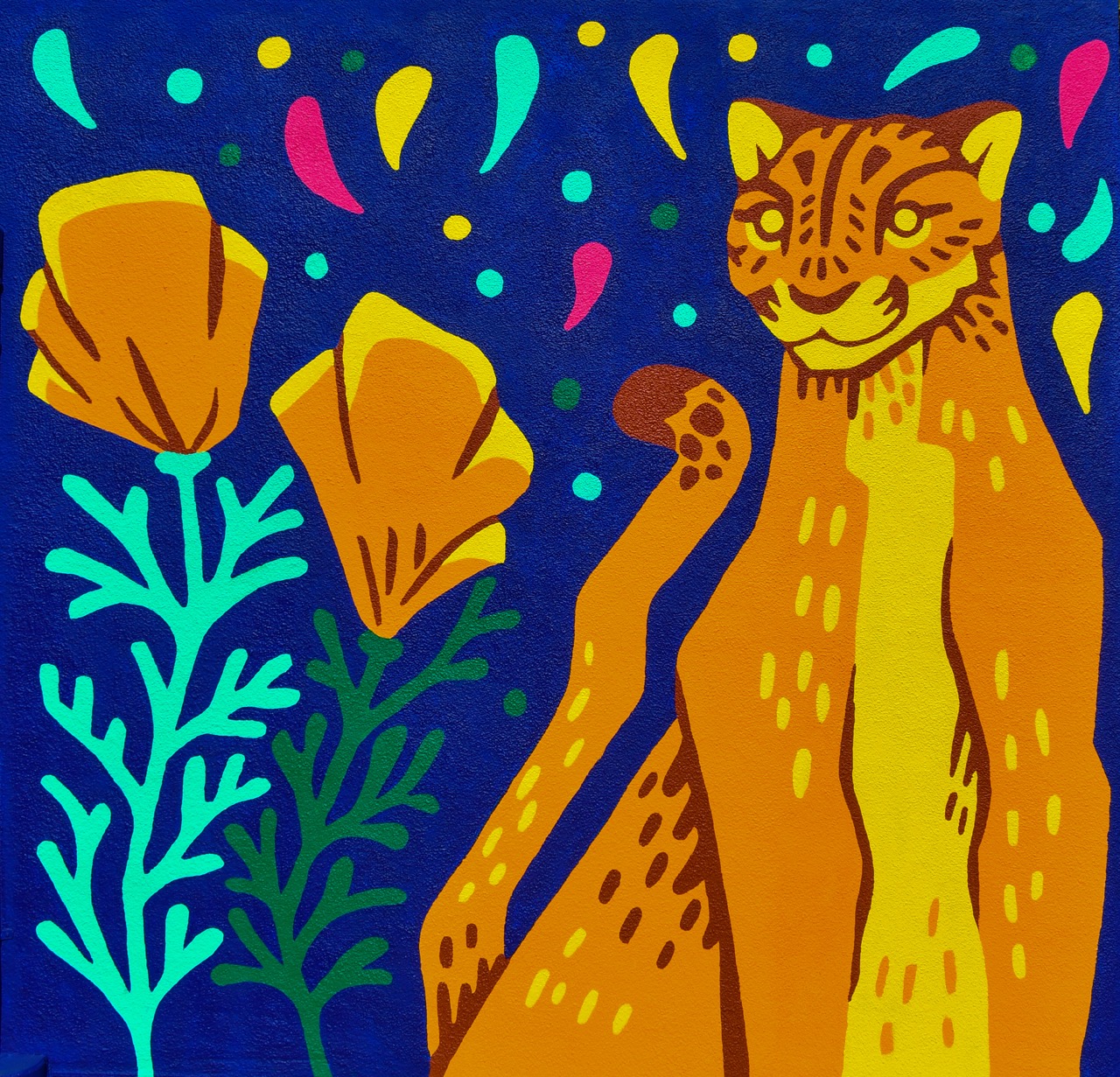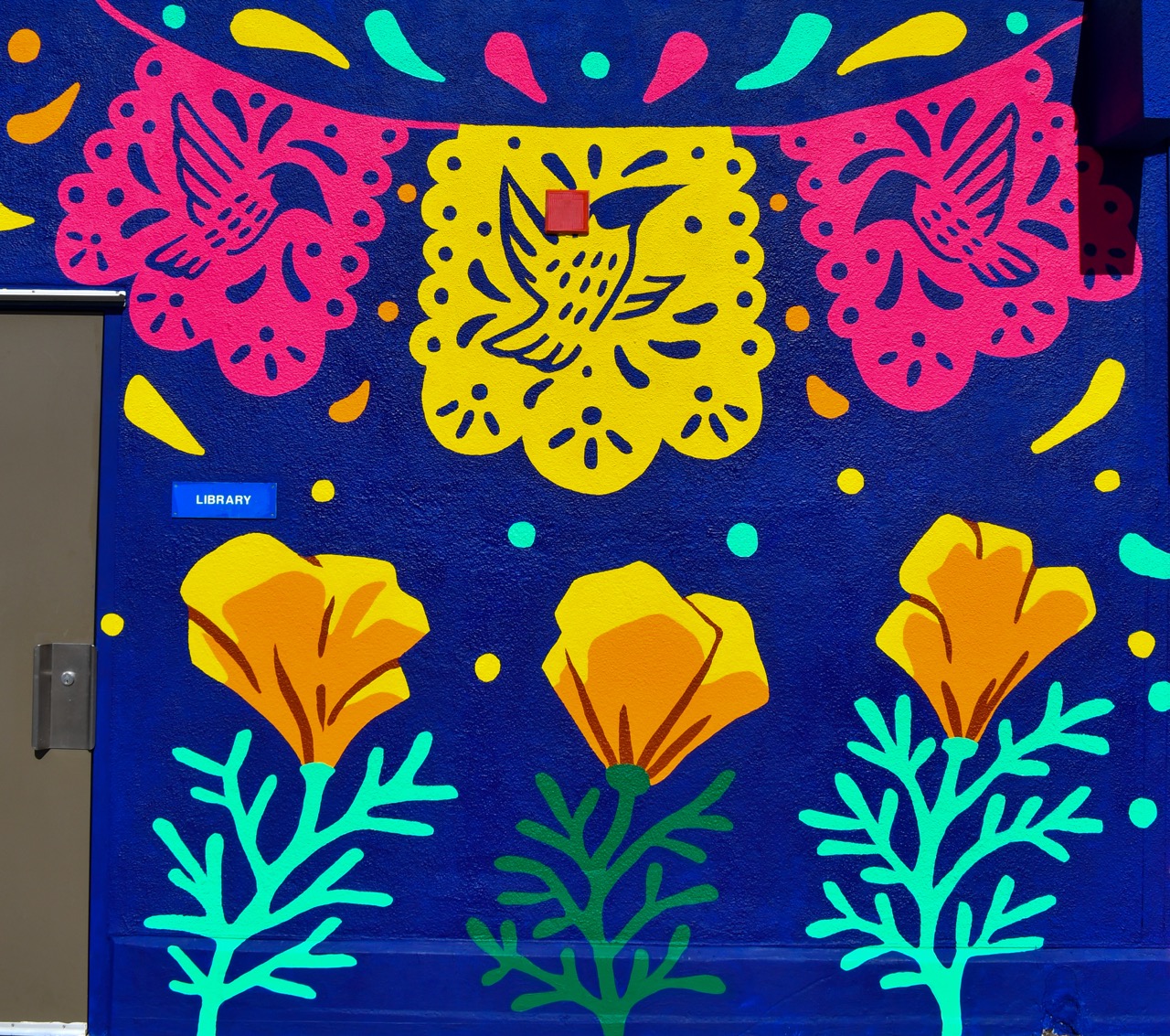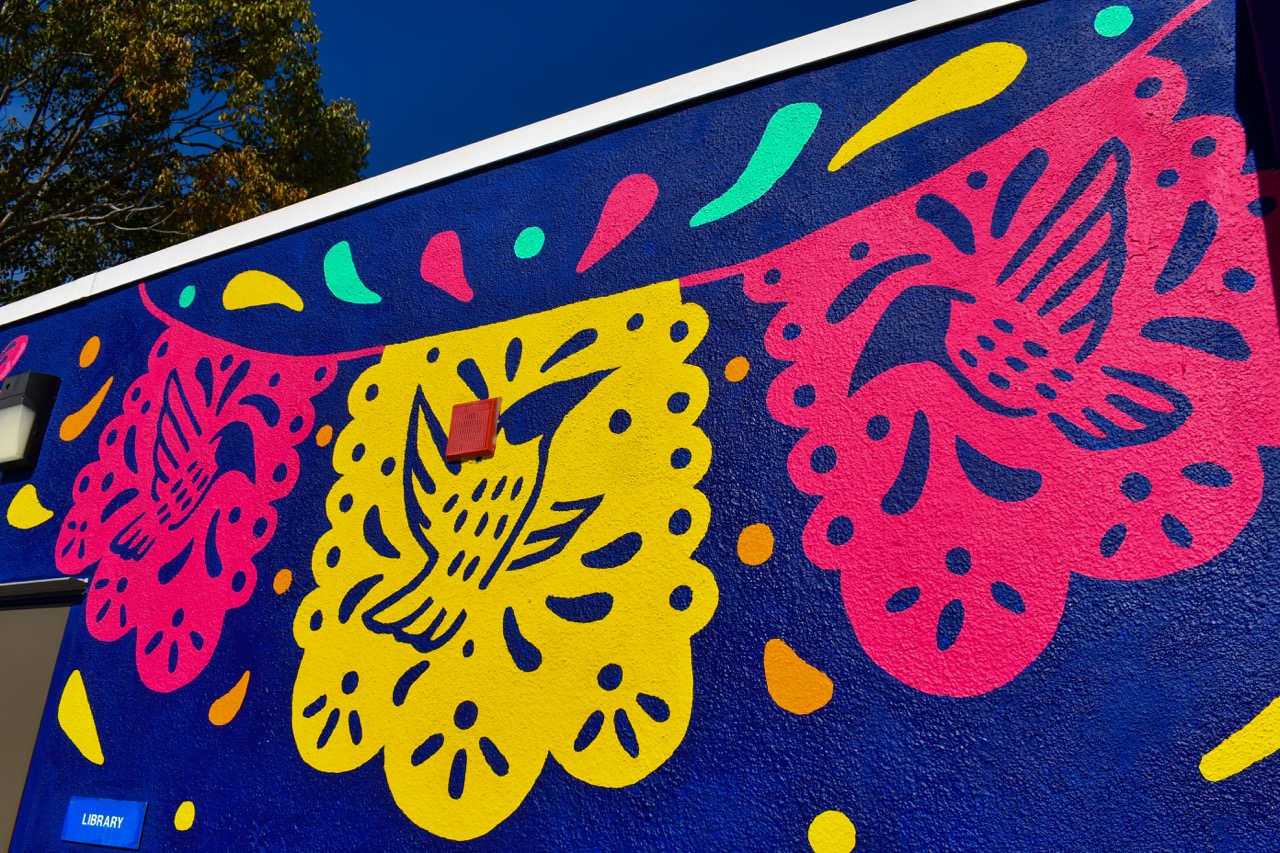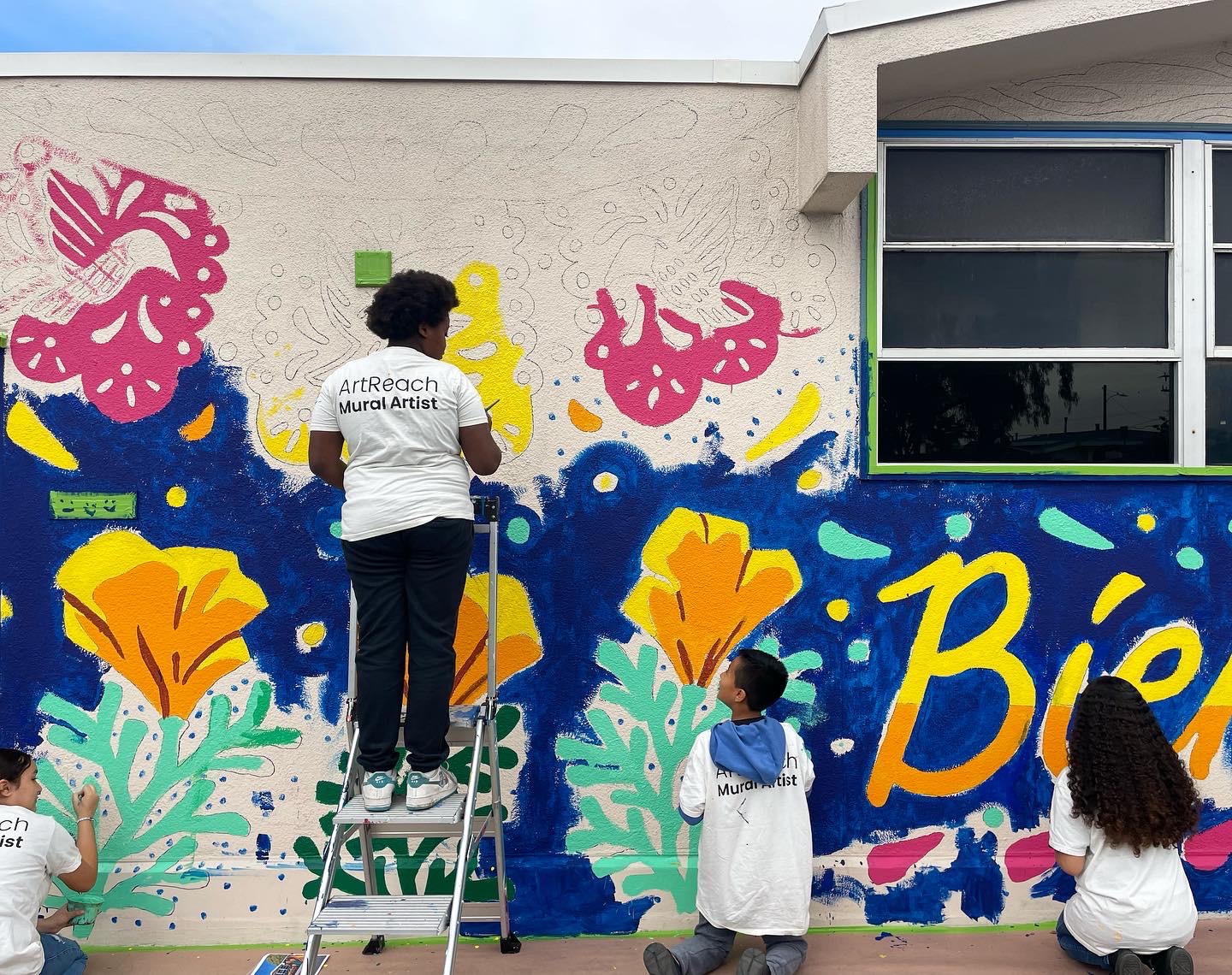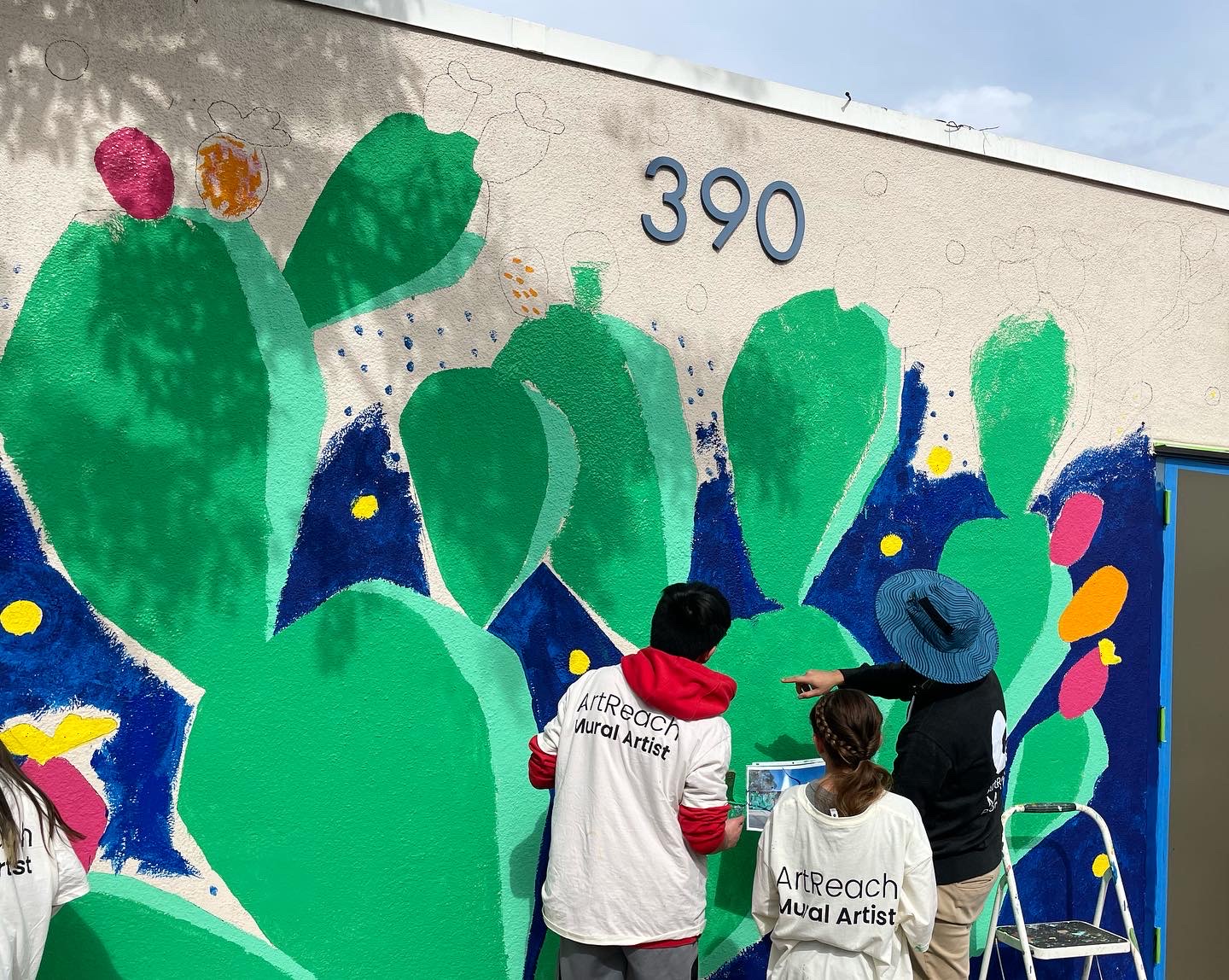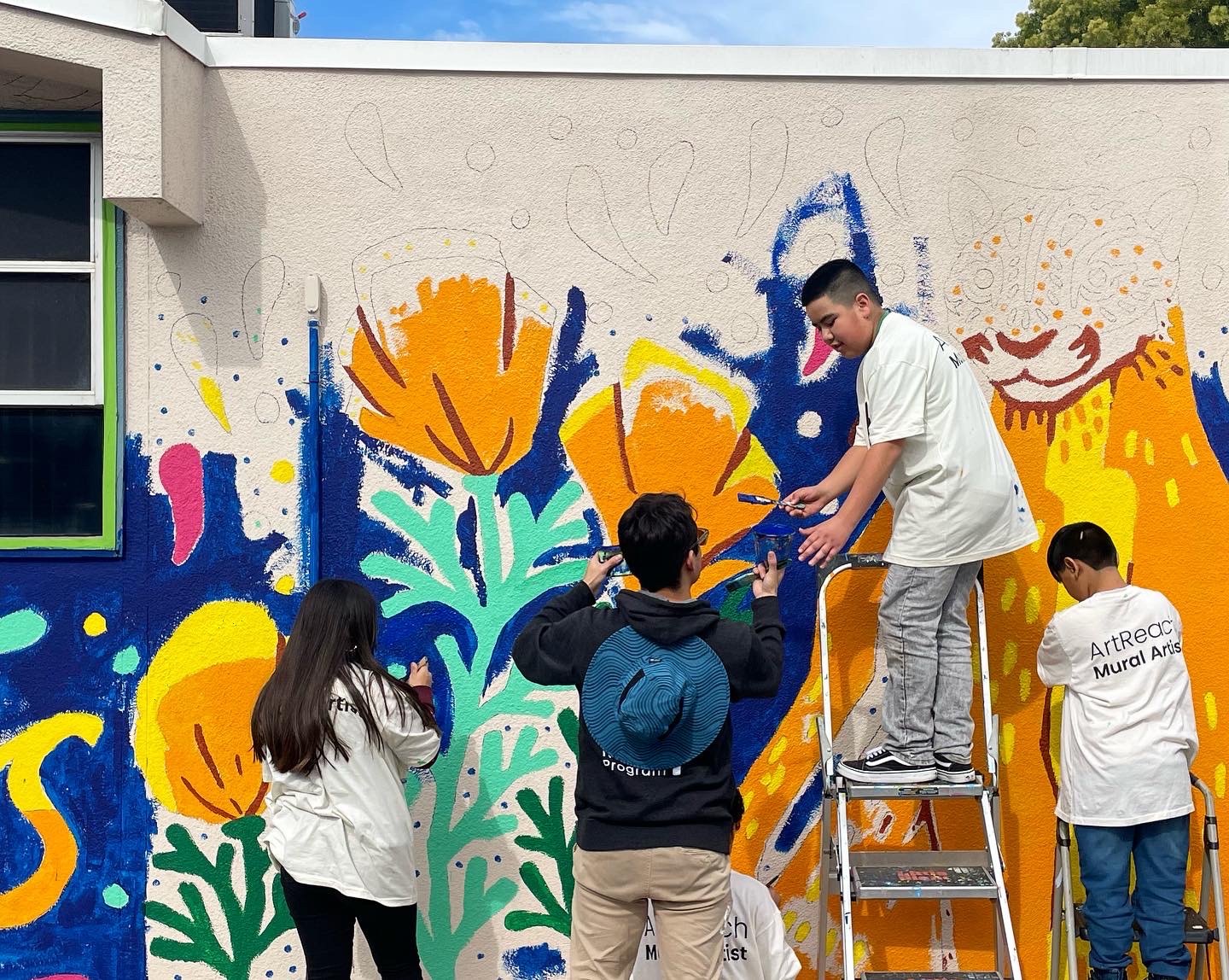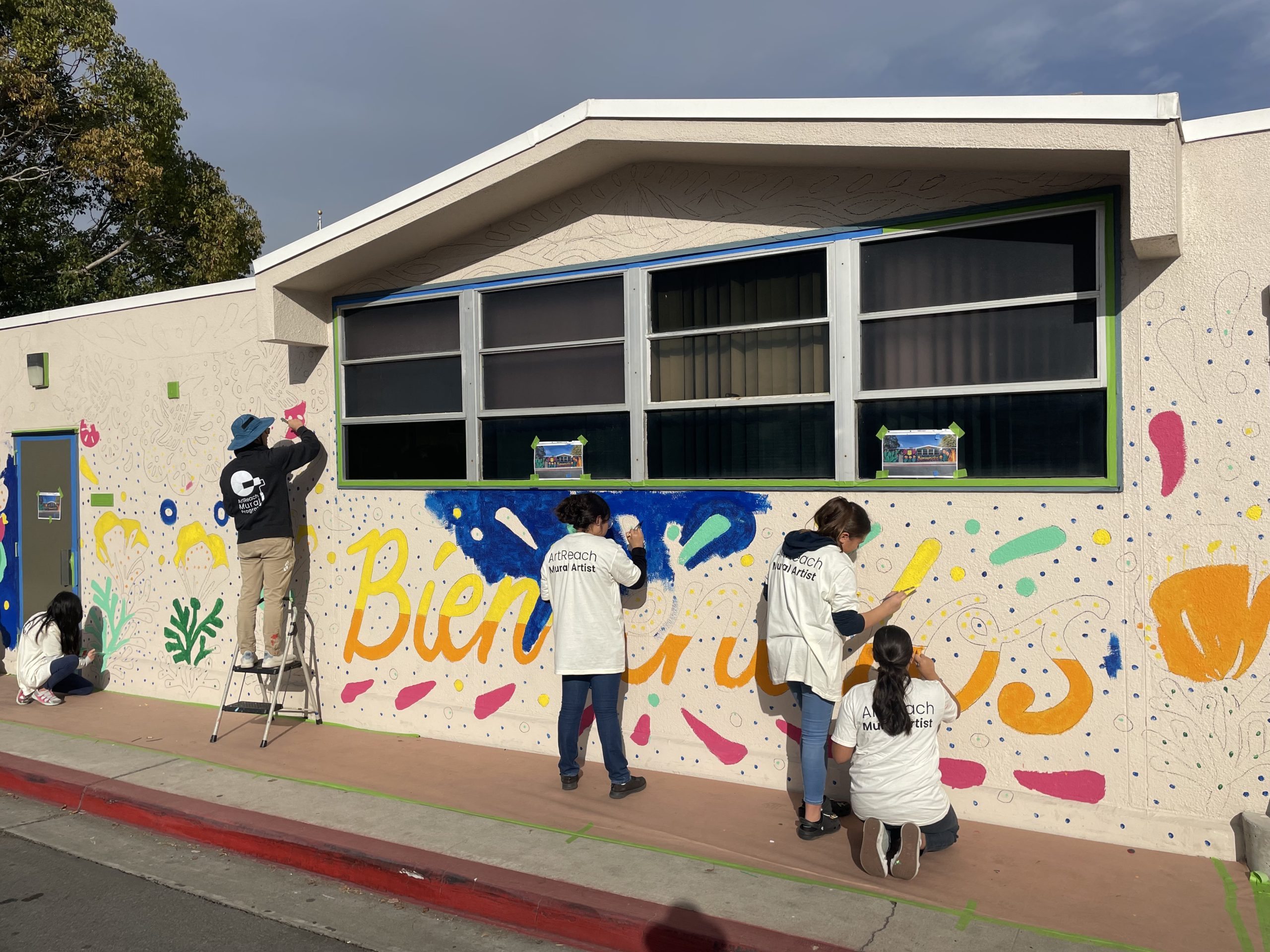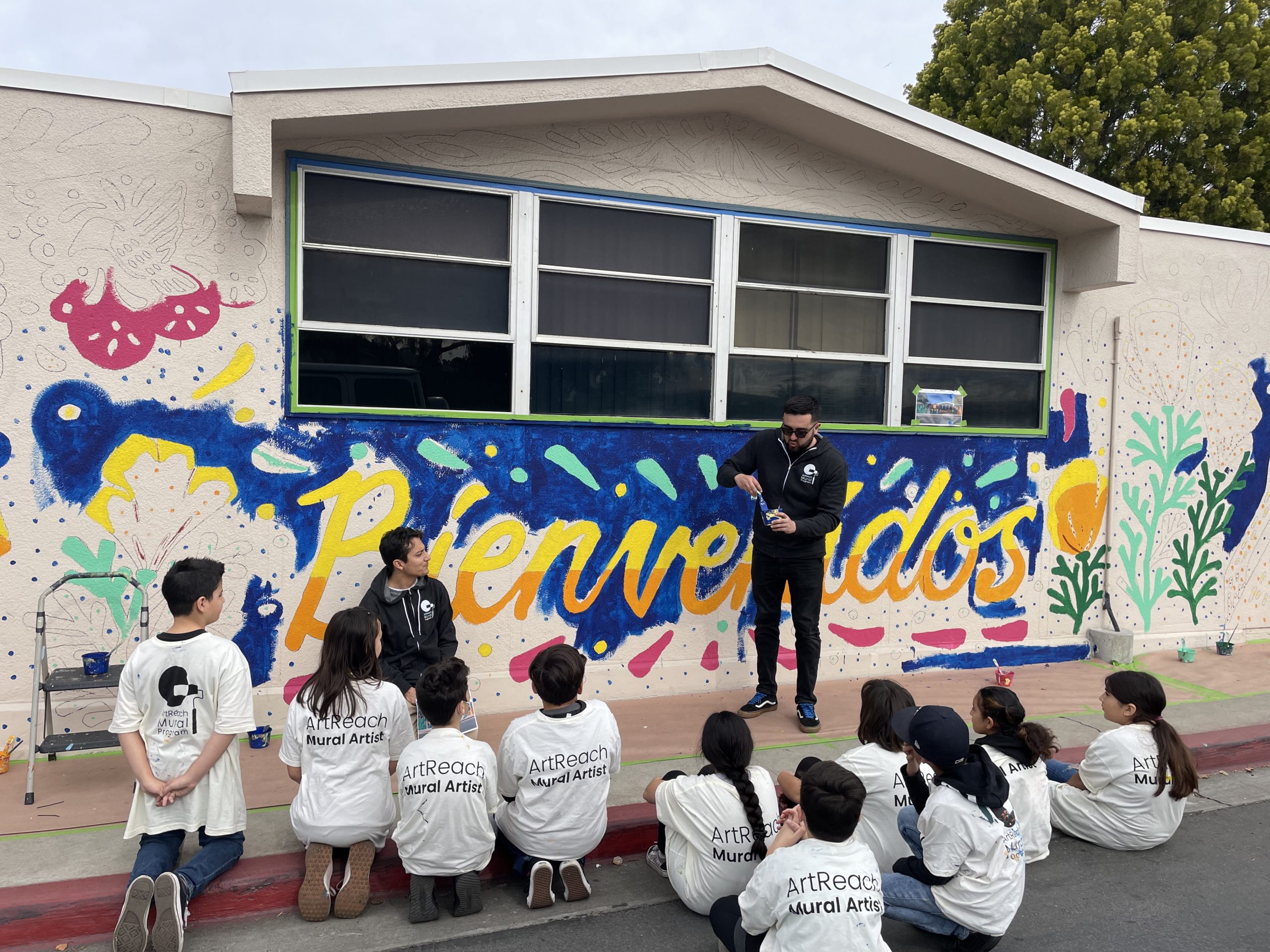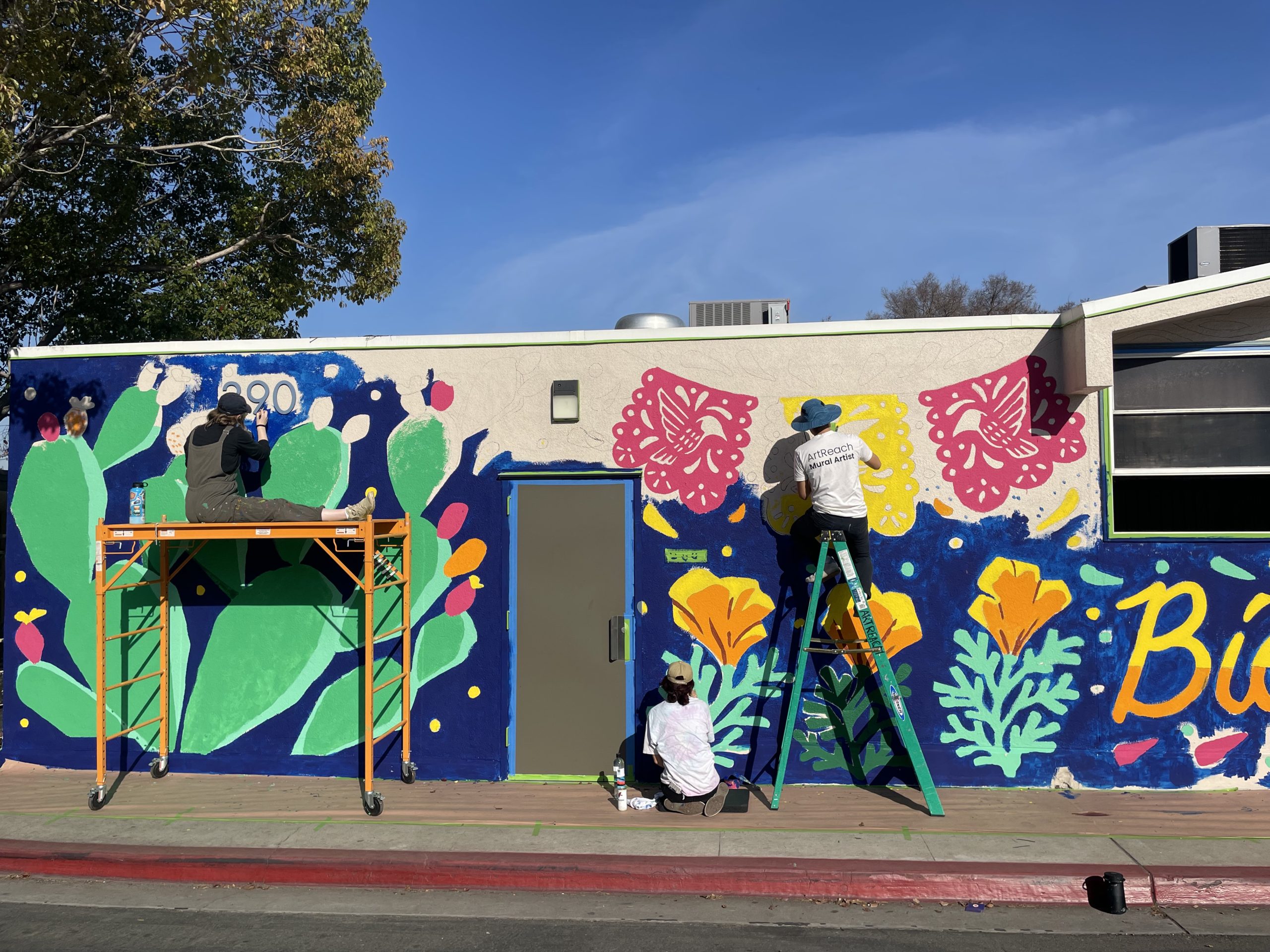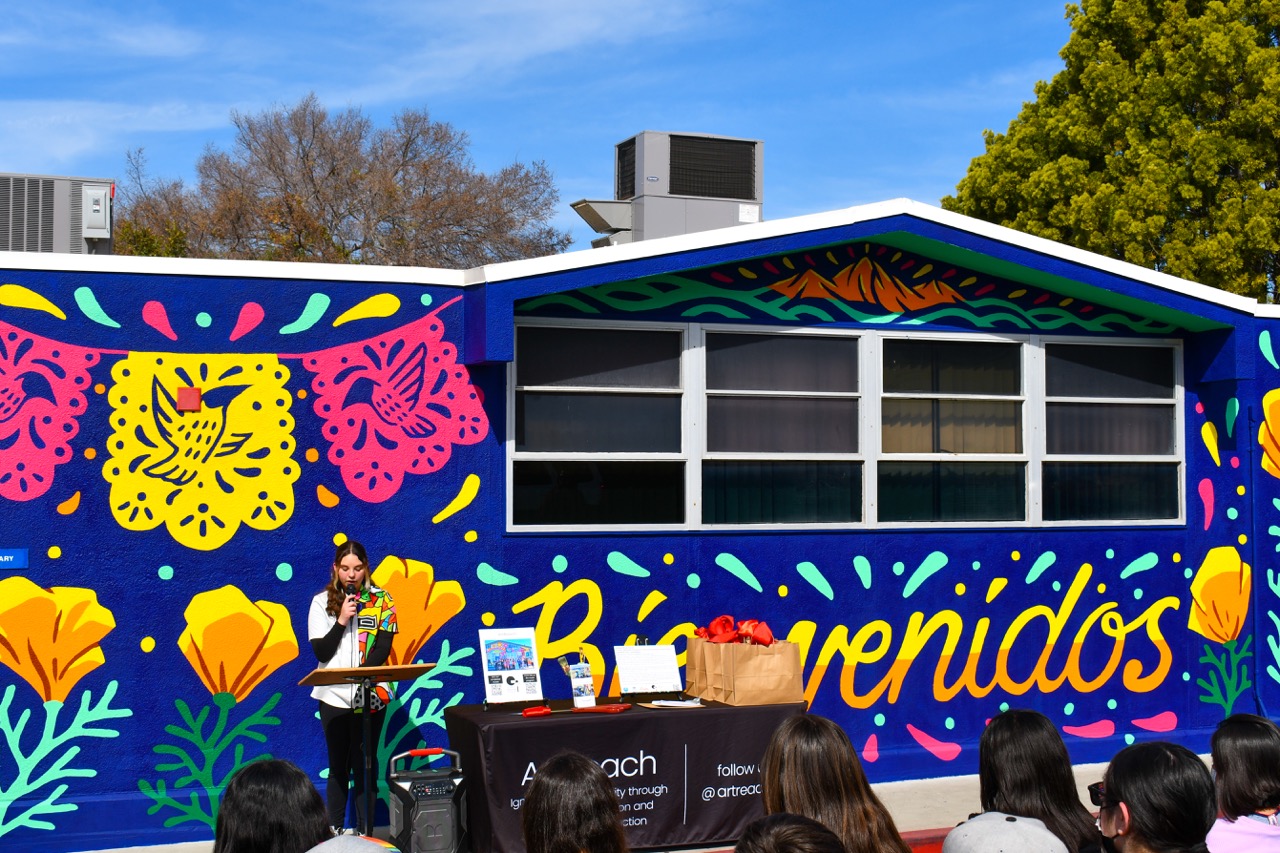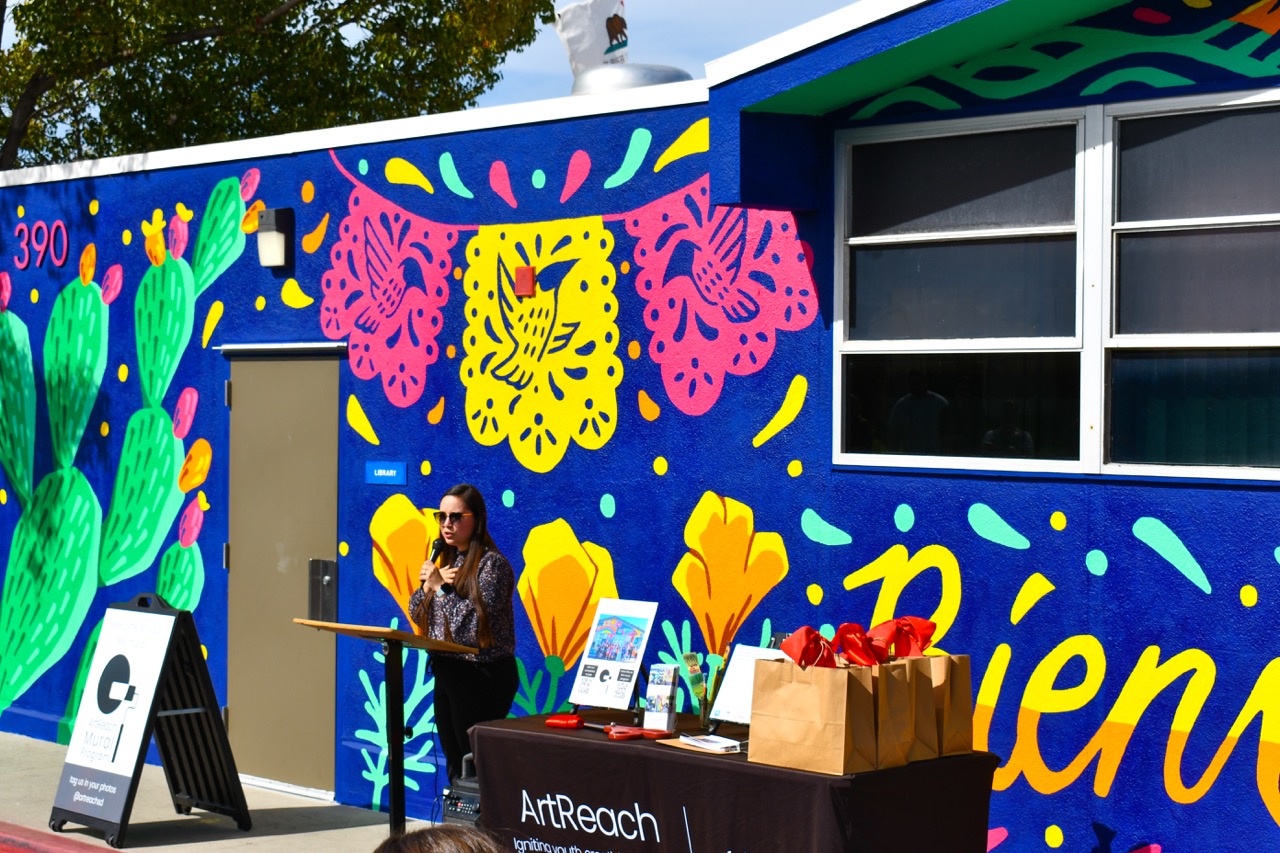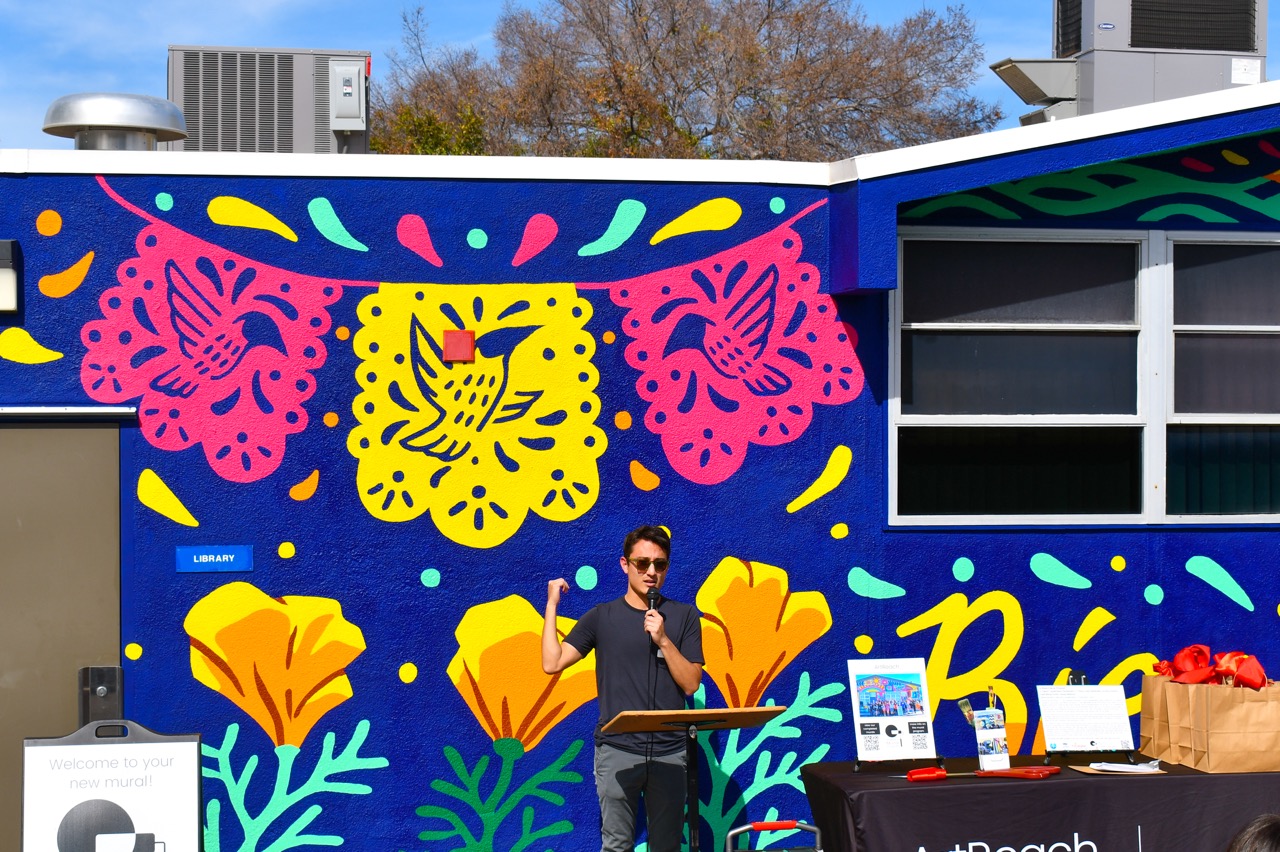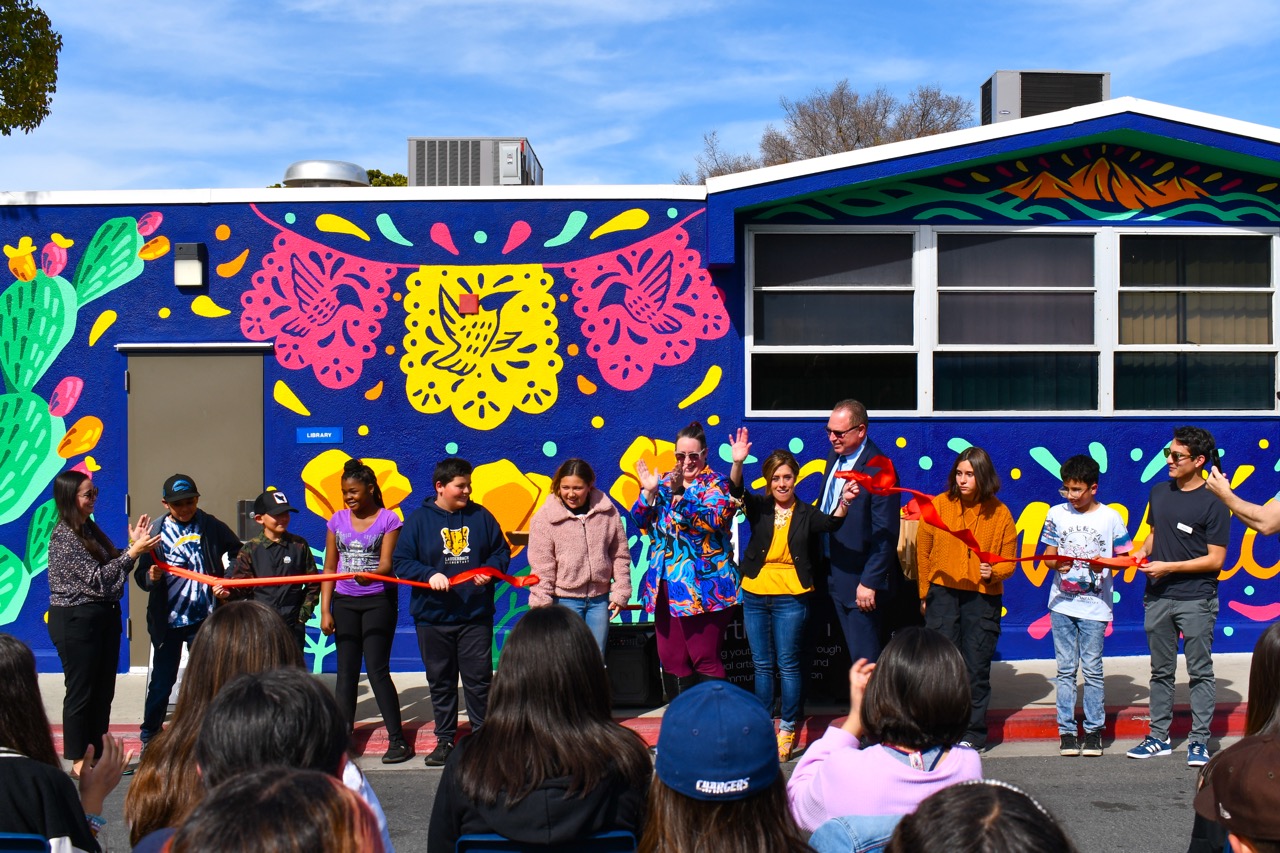 Welcome and Bienvenidos to J. Calvin Lauderbach Elementary! A school of transformation, growth, collaboration, and rootedness. Designed by Lead Muralist Josué Baltézar, who grew up in Chula Vista himself, this mural serves to welcome all to a bright and lively school community. Over 100 6th-grade students from the class of 2023 contributed their time, care, and focus on painting this mural. Not only did the participating students paint much of the wall, but they also helped inspire the design during ArtReach-led workshops by sharing their words, ideas, and drawings of what they could envision for the front of their school. The result is this stunning and colorful legacy mural, painted by their very own hands.
From left to right, we start with the larger-than-life, Opuntia (prickly pear cactus) which represents the strength and resilience that Lauderbach students and community carry within them. Joyful Papel Picado (perforated paper) with three birds rests above the door. These three birds not only symbolize journey and destination, but also distinctly stand for 3 generations of Lauderbach families and the deep-rootedness of this community as a whole.
The Lauderbach Cougar, representing school pride, sits and looks towards a hopeful and bright horizon, surrounded by the golden blooms of our state flower, the California poppy. Above the windows is an homage to the City of Chula Vista by a rendered visual tie to the city logo, further encompassing Chula Vista pride. Lastly, the word Bienvenidos (Welcome) can be seen right at the pickup/drop off area. This marks Lauderbach's unique position as a dual language immersion school and also welcomes all to the Lauderbach Family. This imaginative mural is a bold reminder of what can be achieved when many people collaborate with care and connection. Above all, it is a reminder to all students that just like the powerful and growing Opuntia, they also carry within themselves their own potential for growth, transformation, and the ability to bloom.
This project was made possible by the City of Chula Vista and the Chula Vista Library through the Create Chula Vista Visual Arts Grant.