Pacific View Leadership Elementary // Paradise Hills
Mural Artist: Hanna Gundrum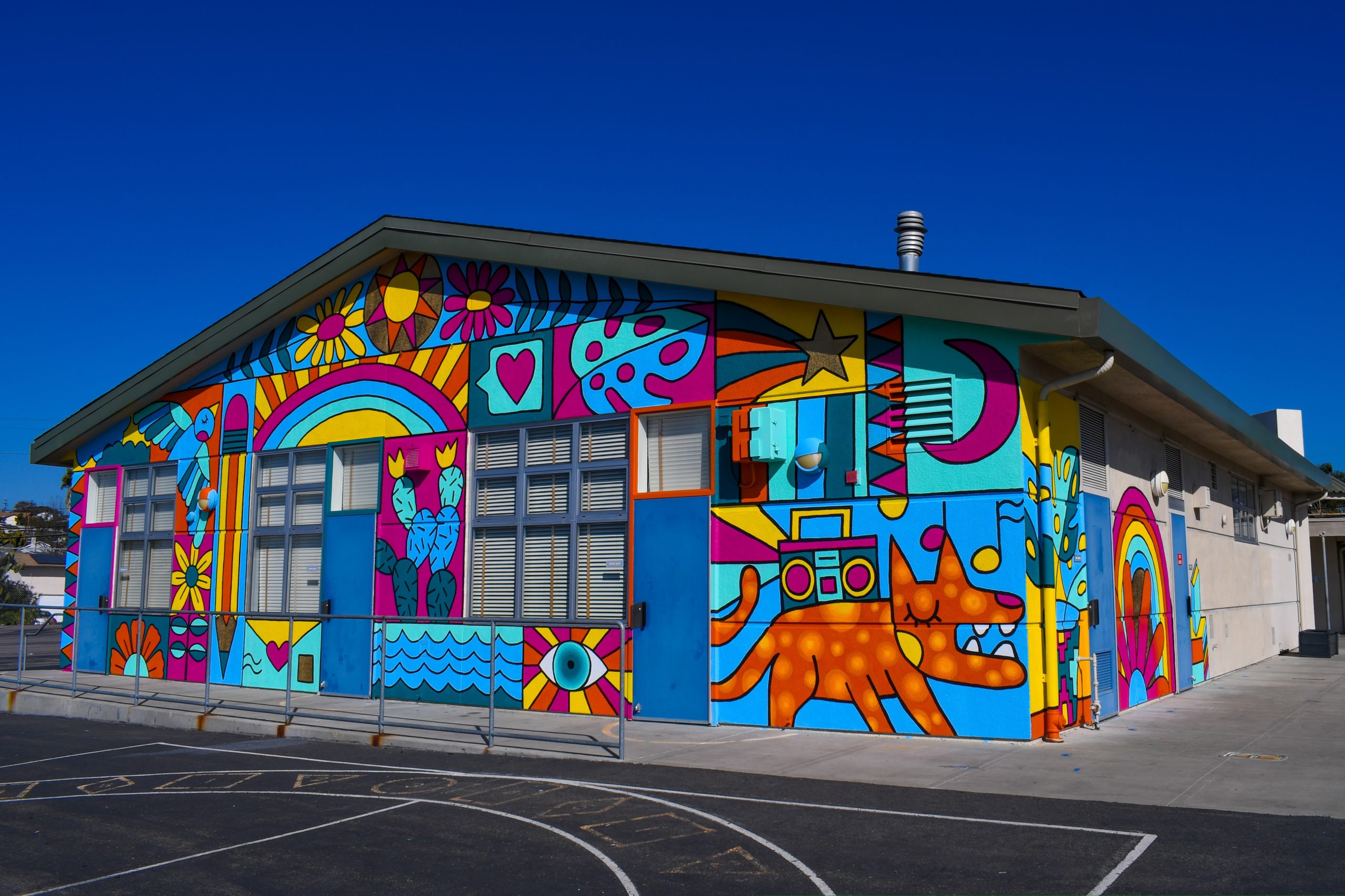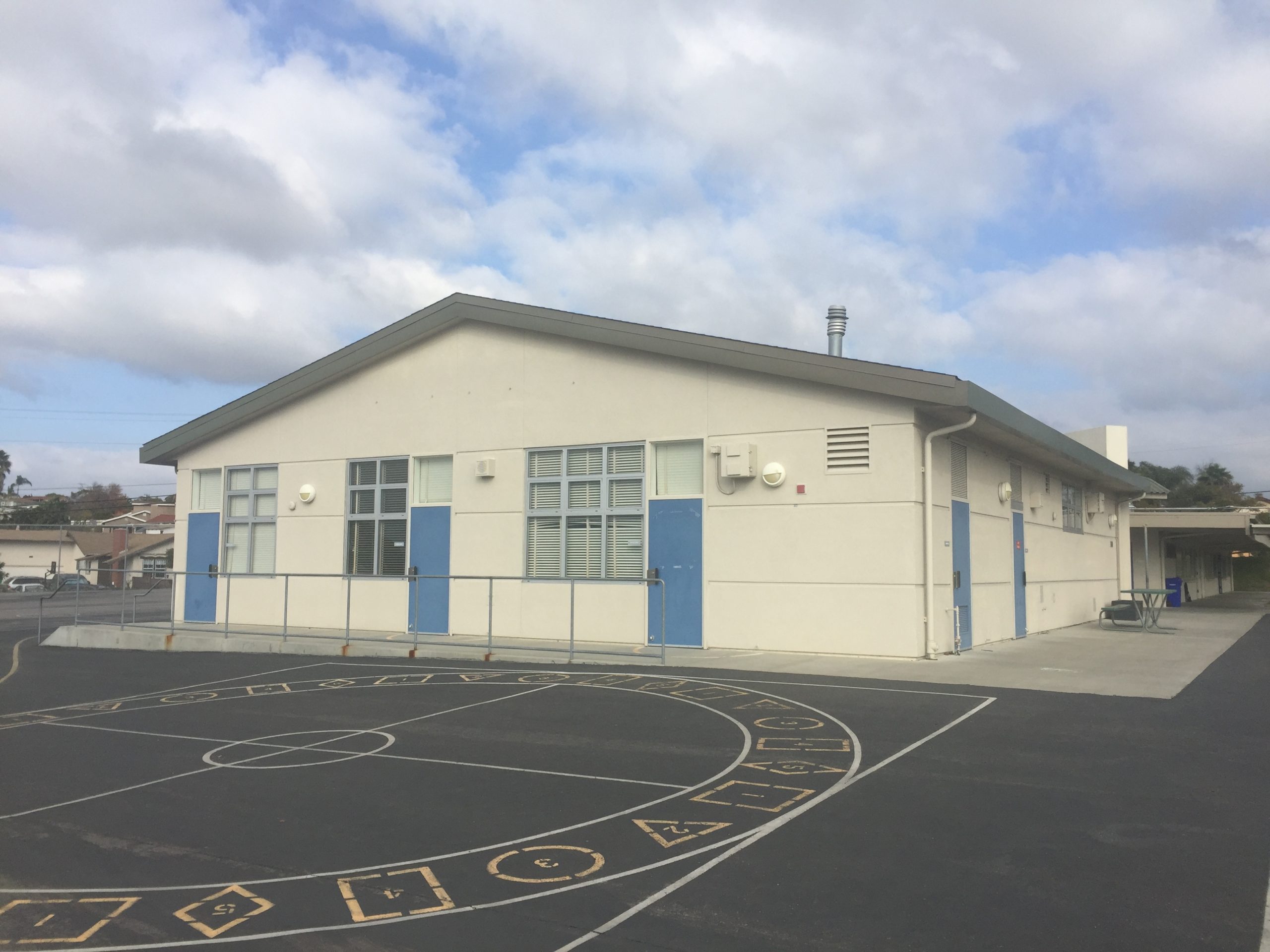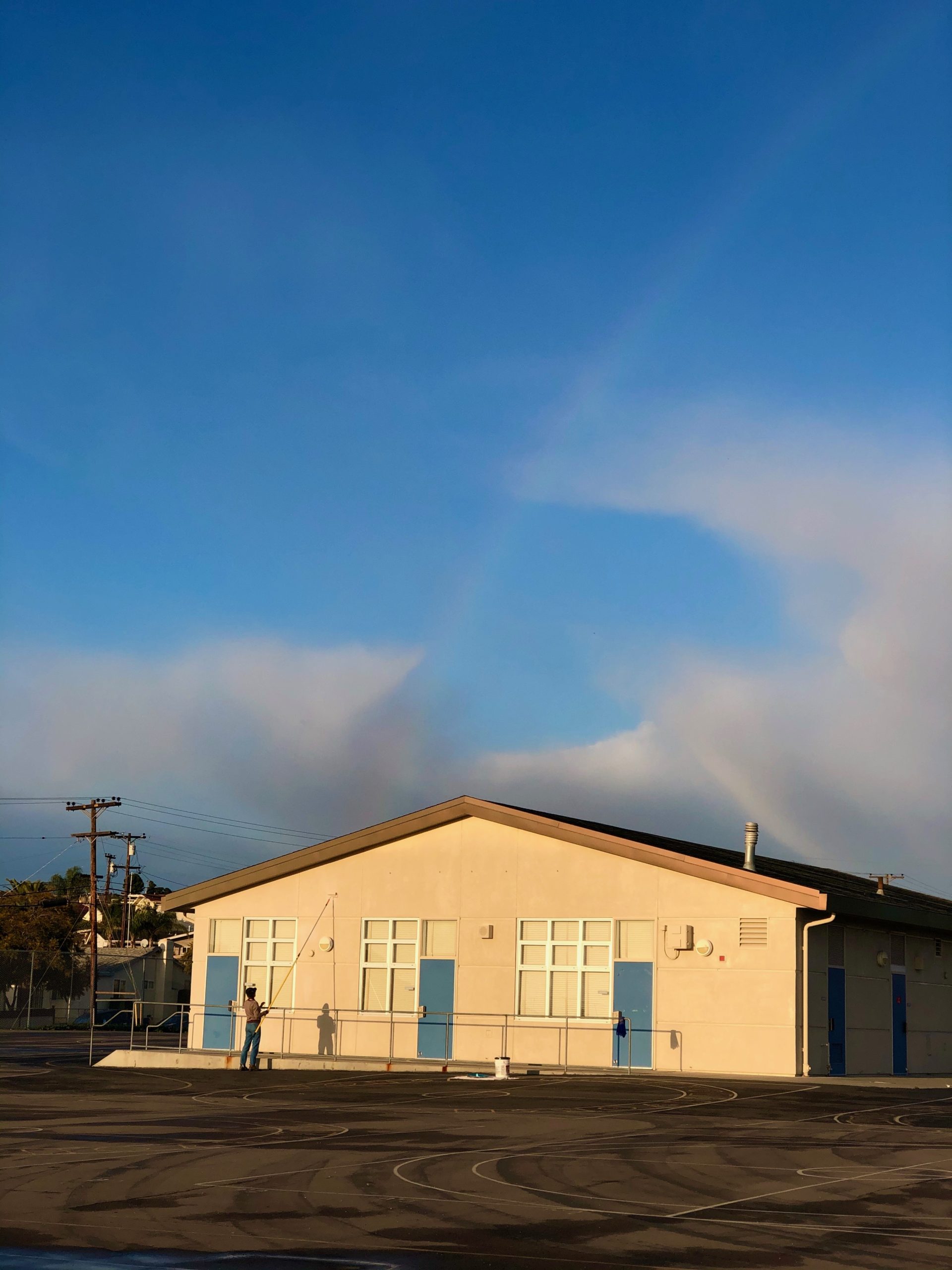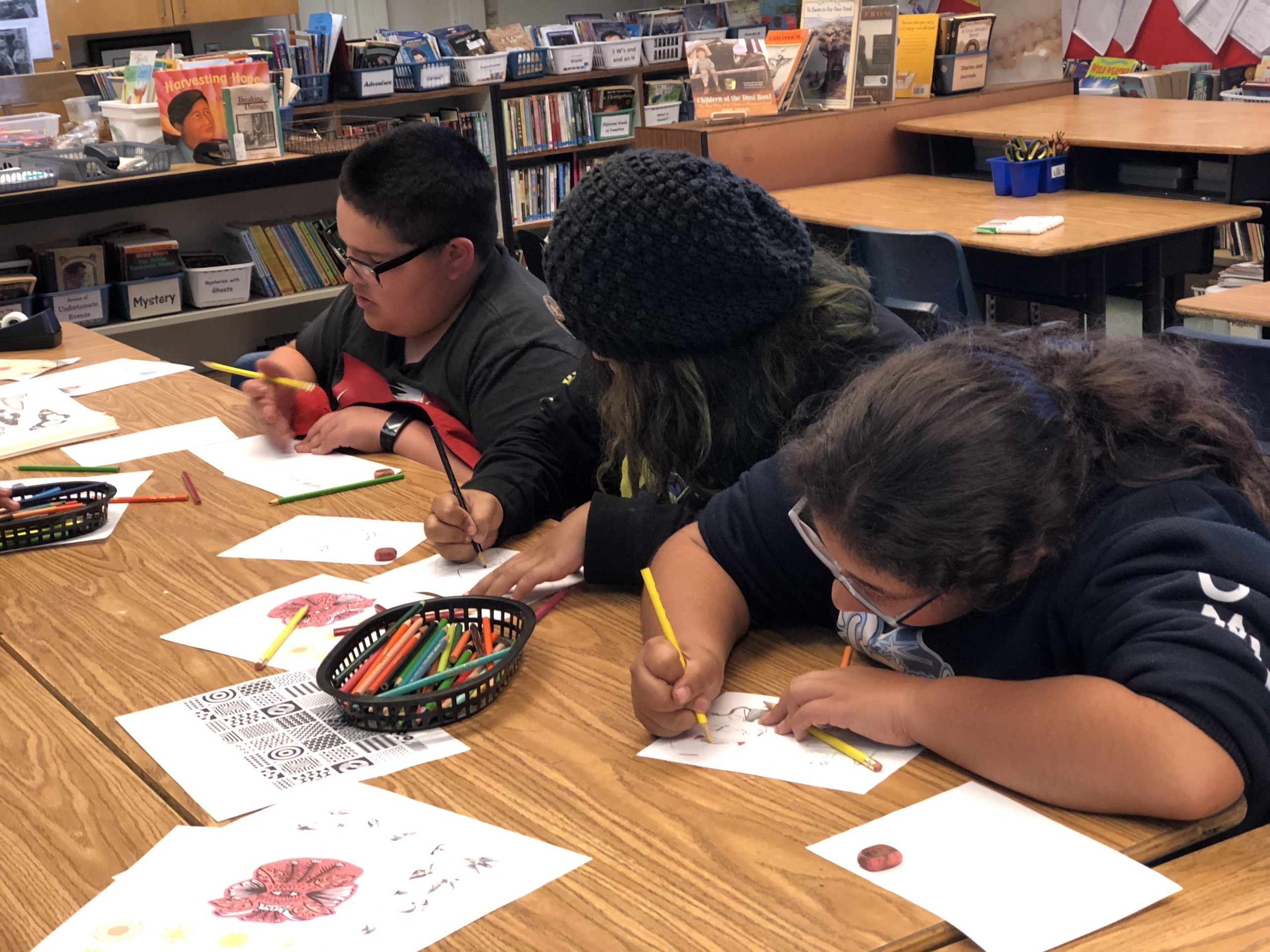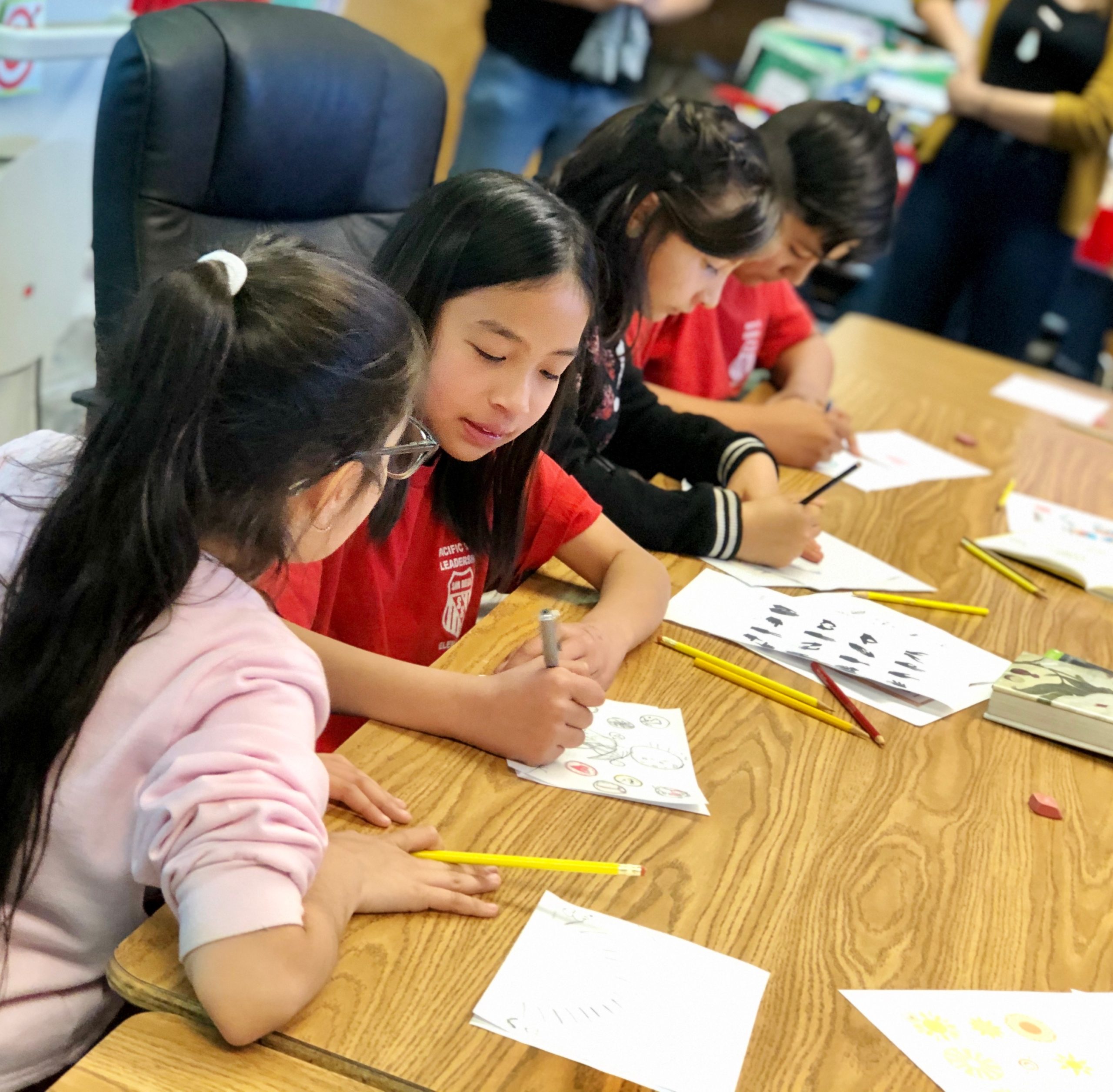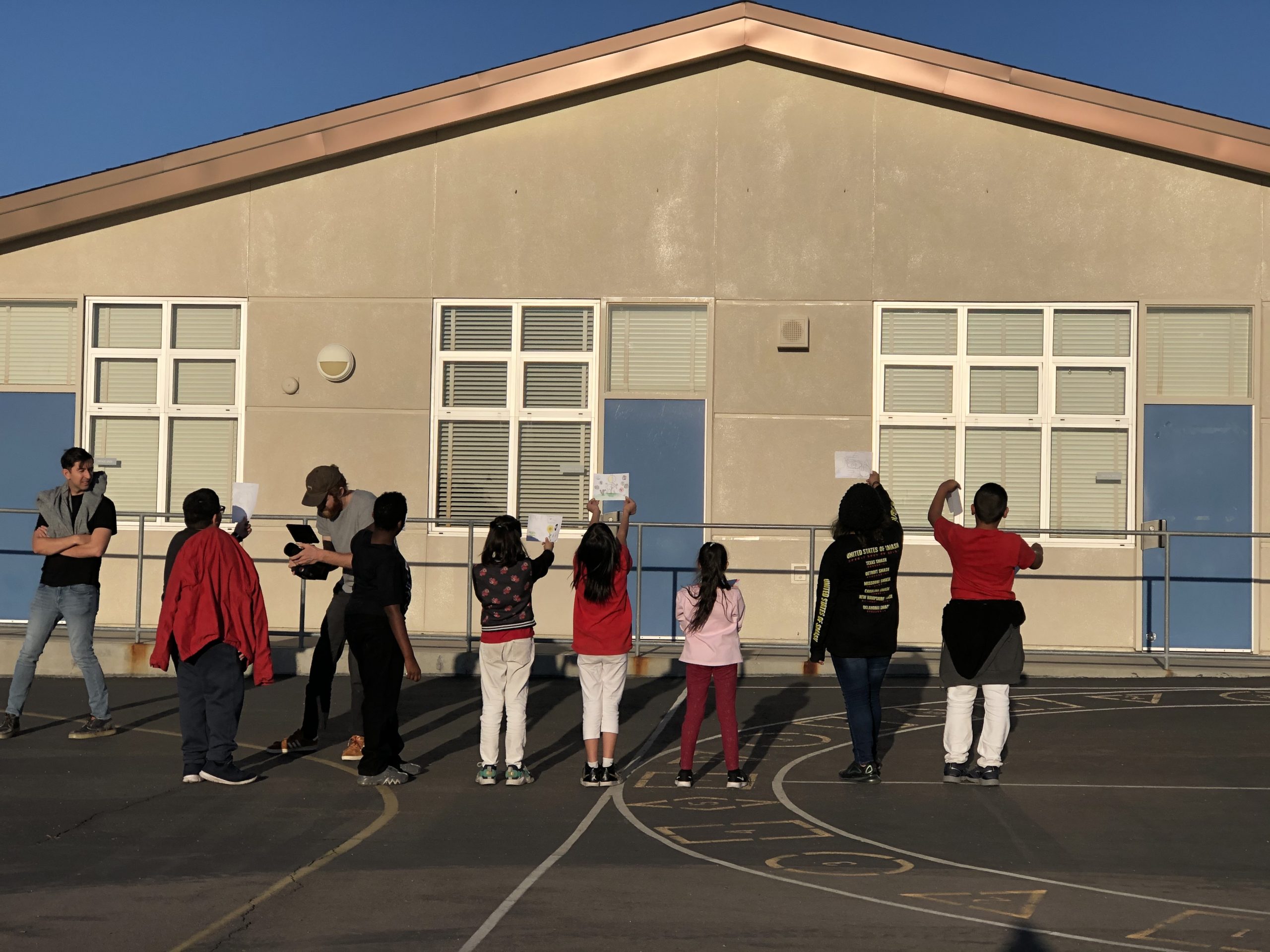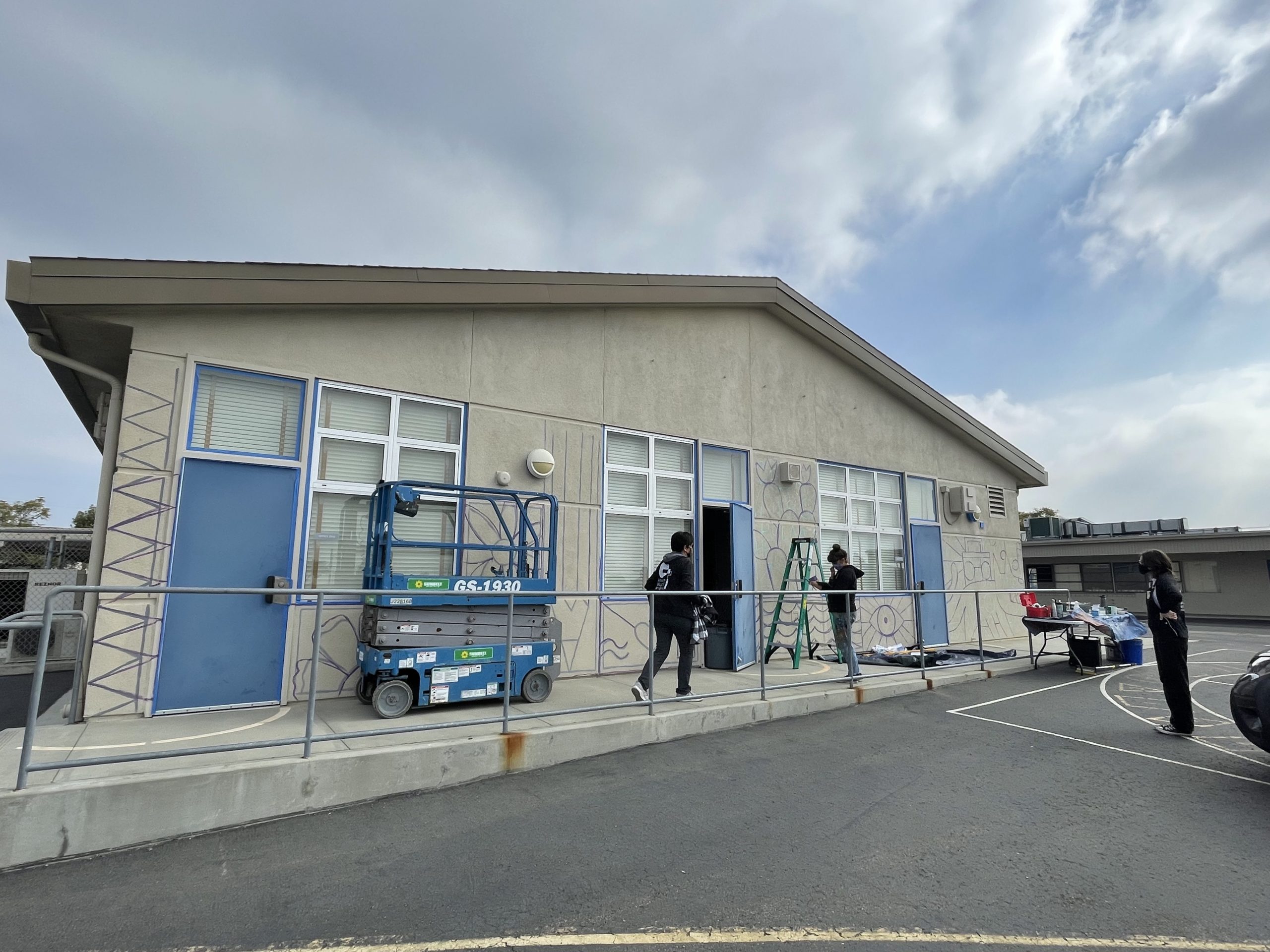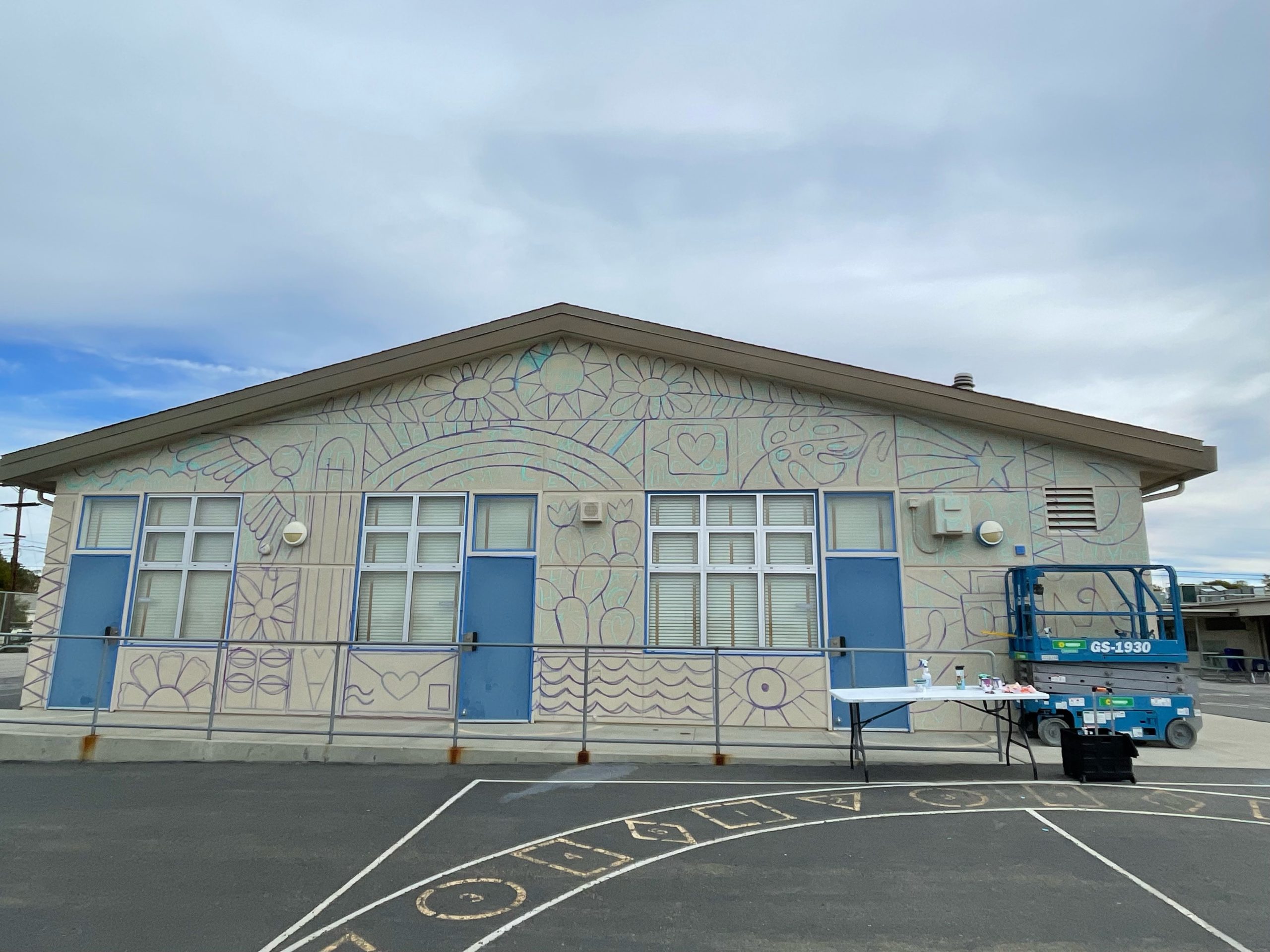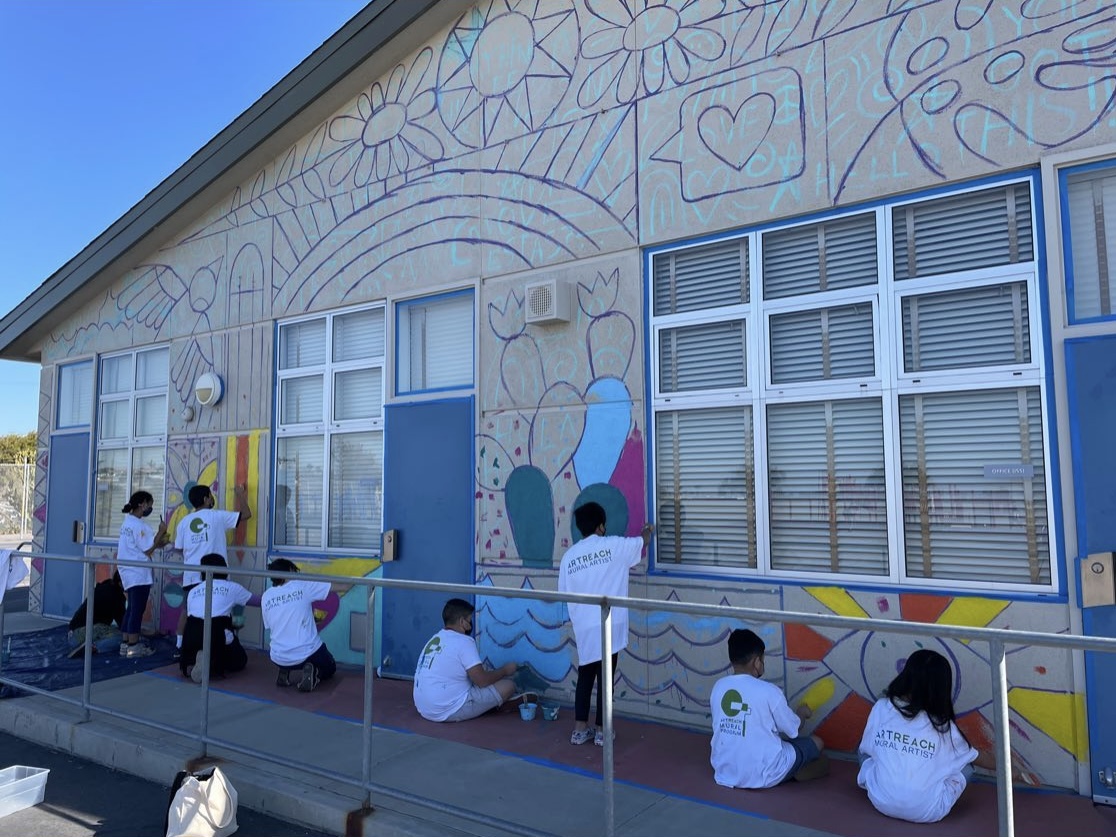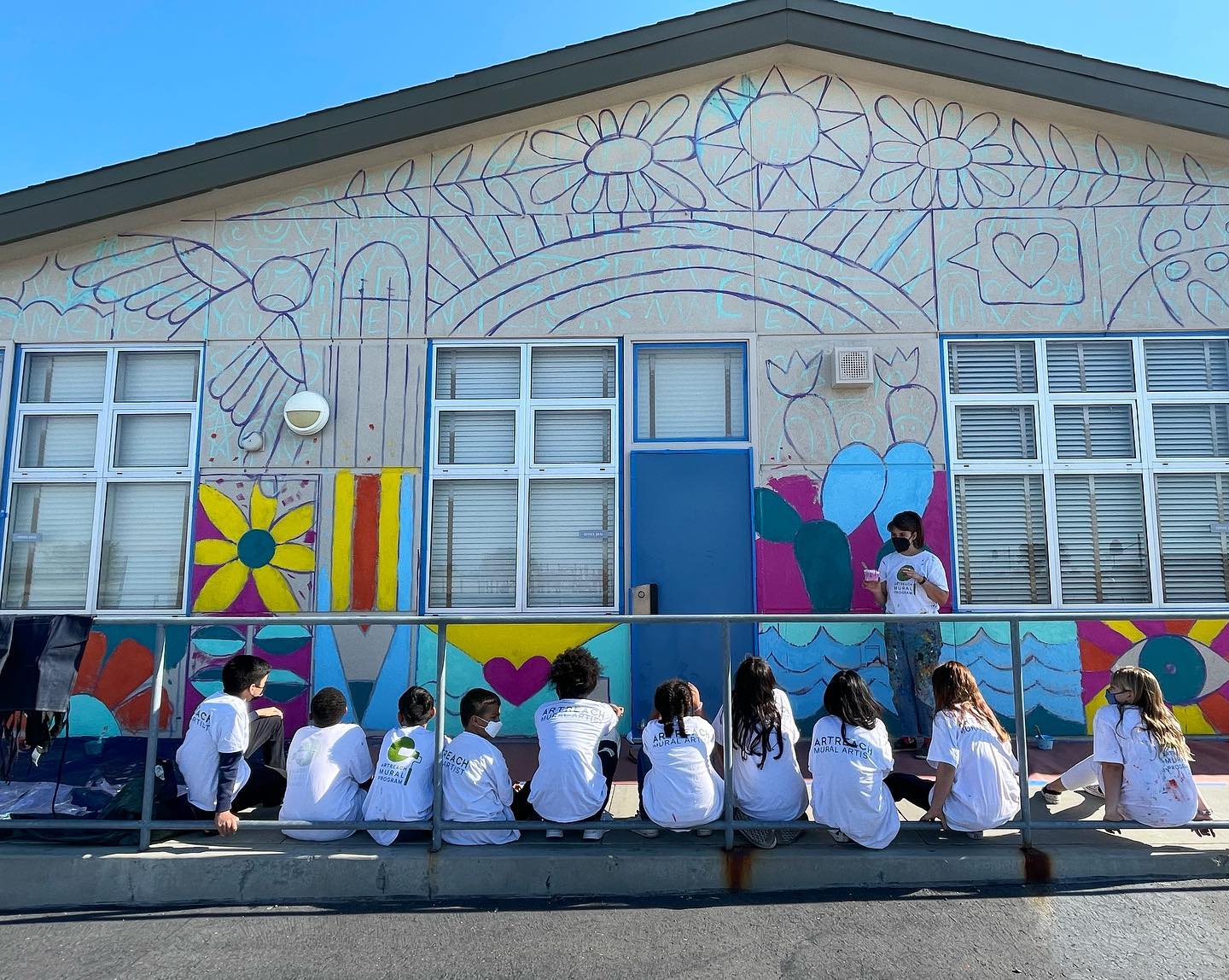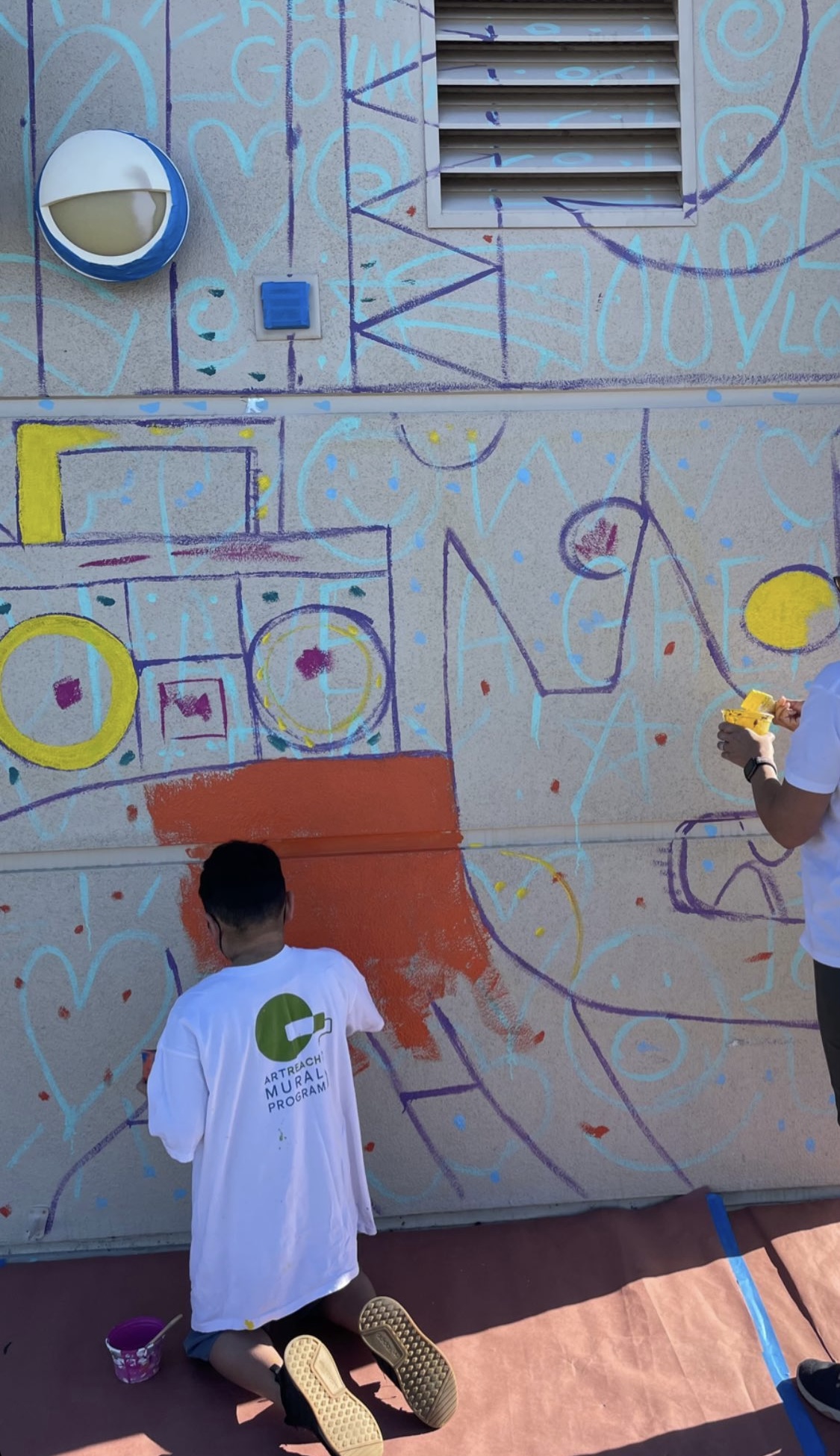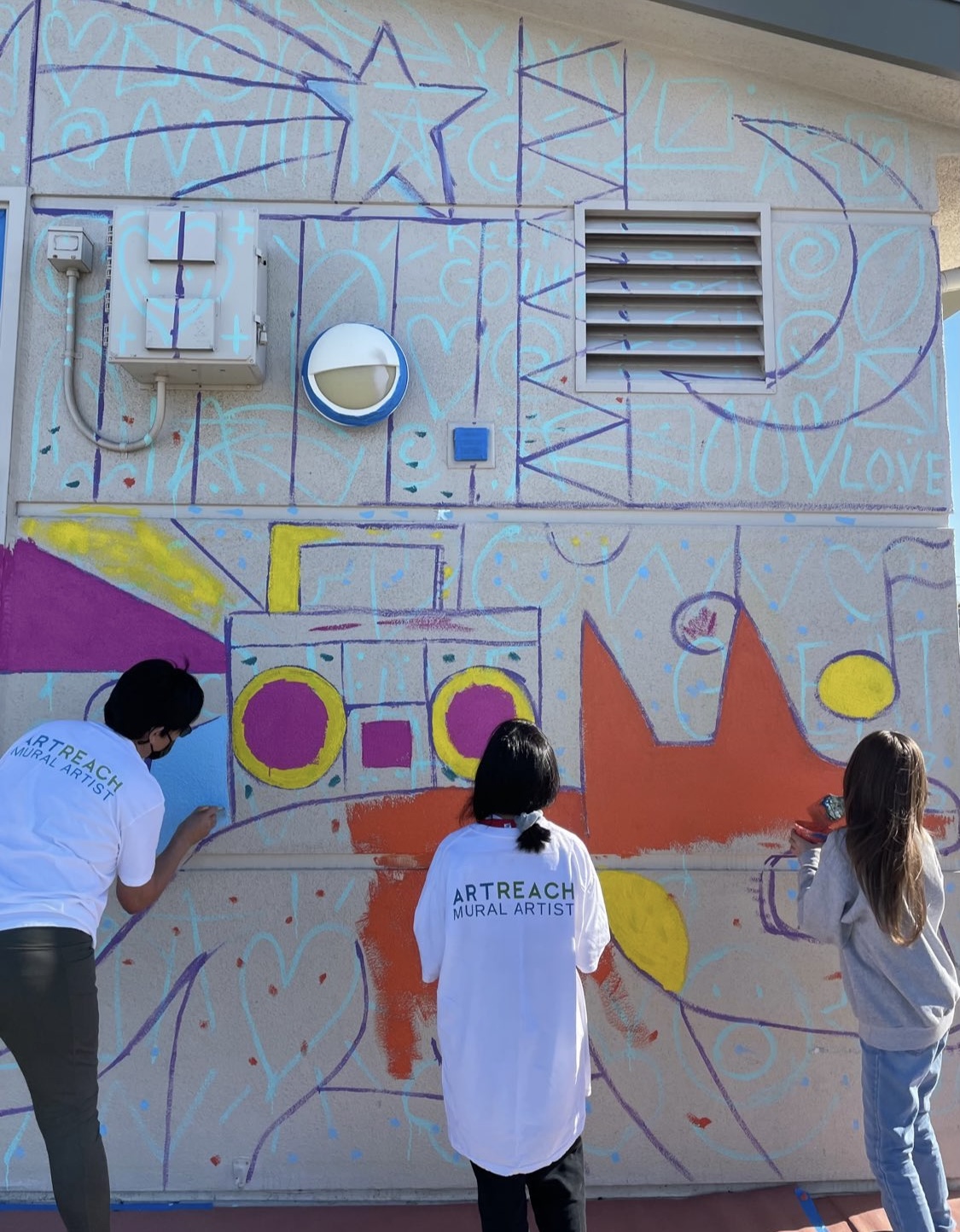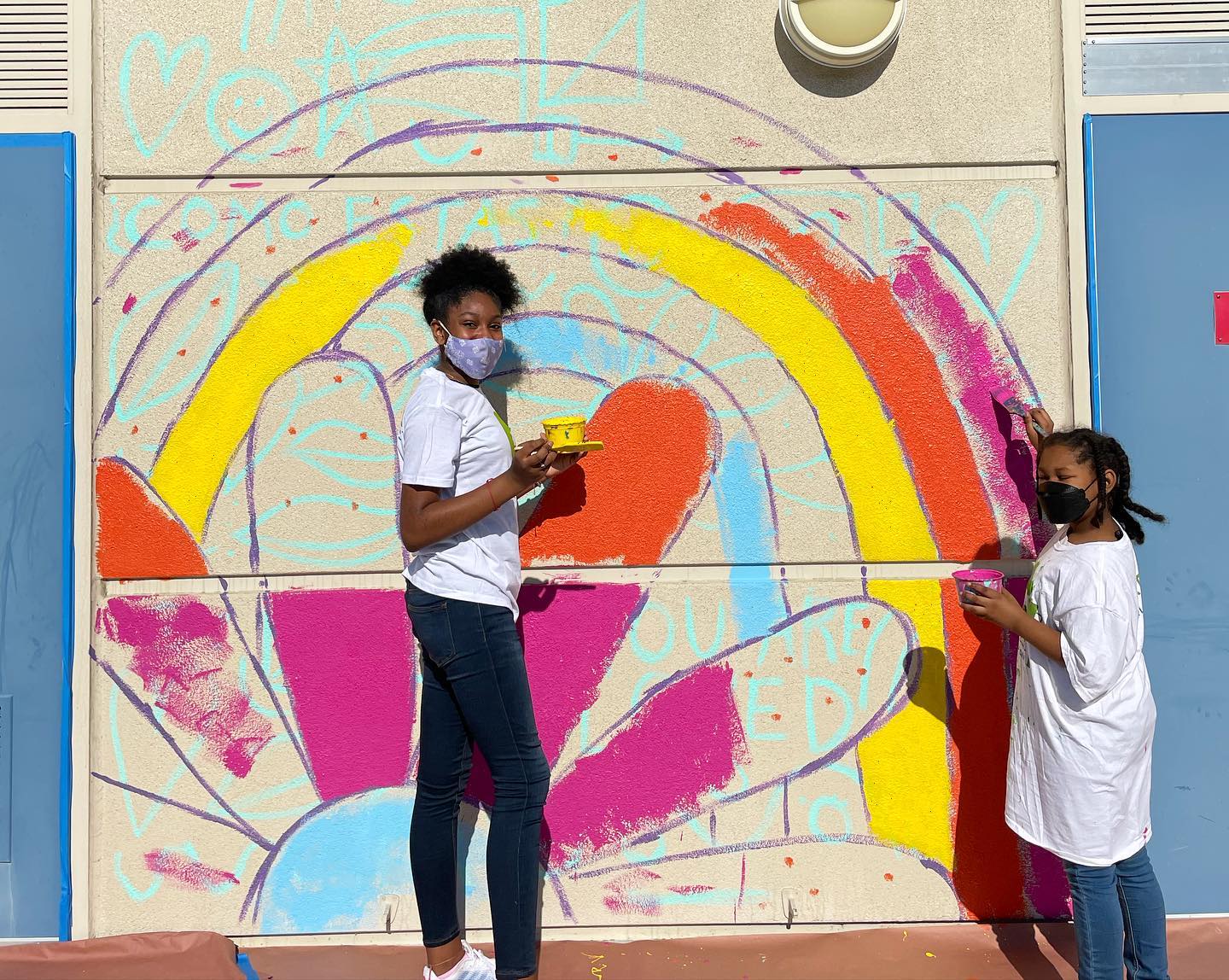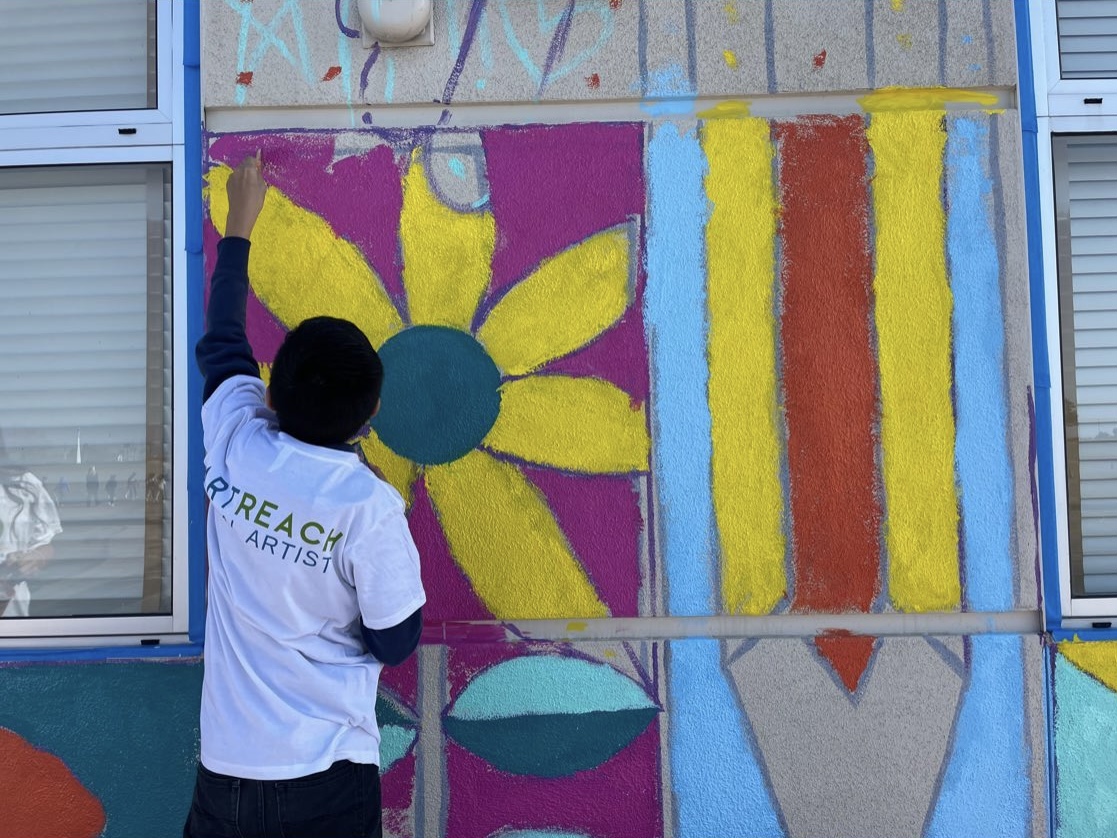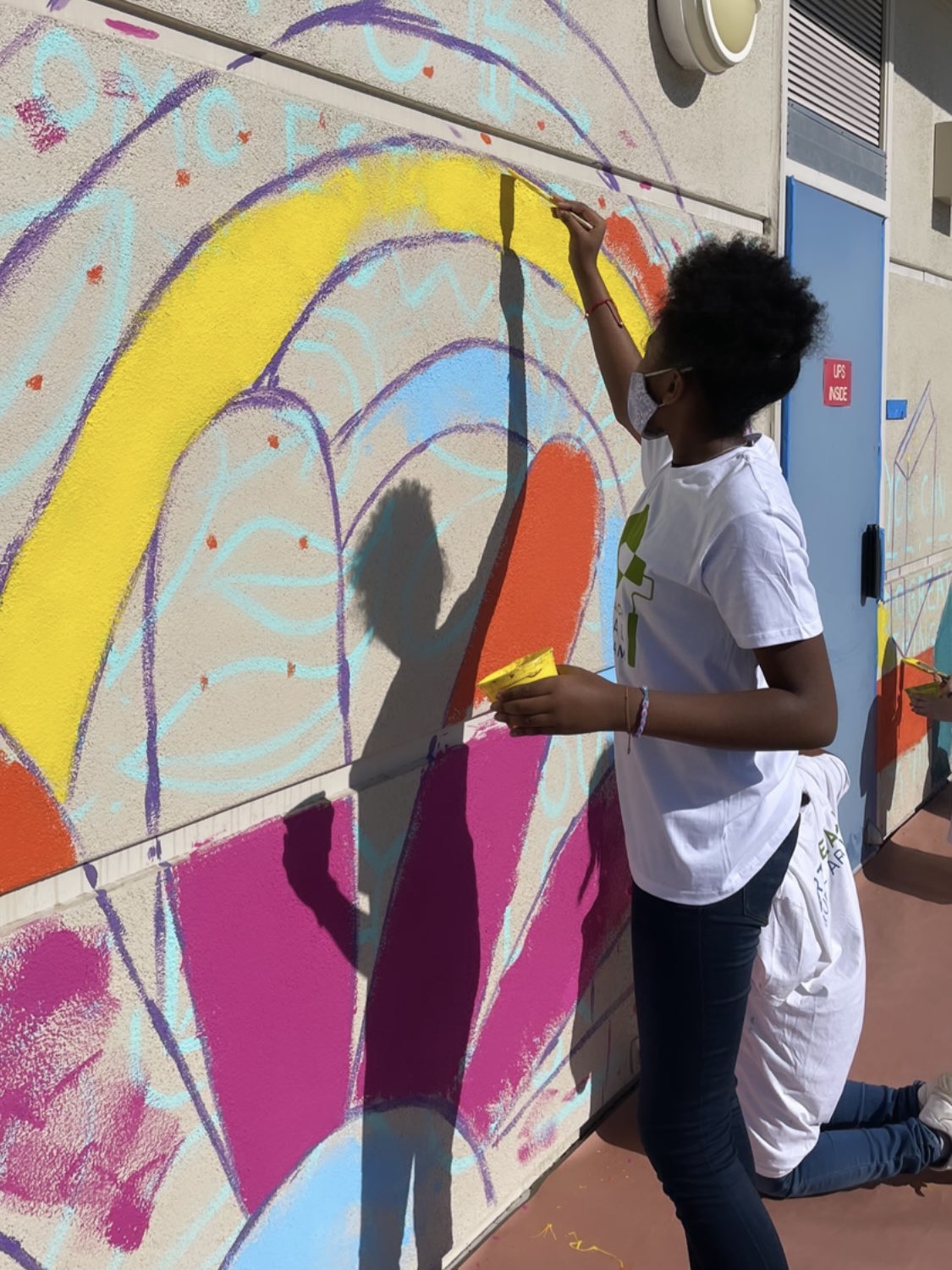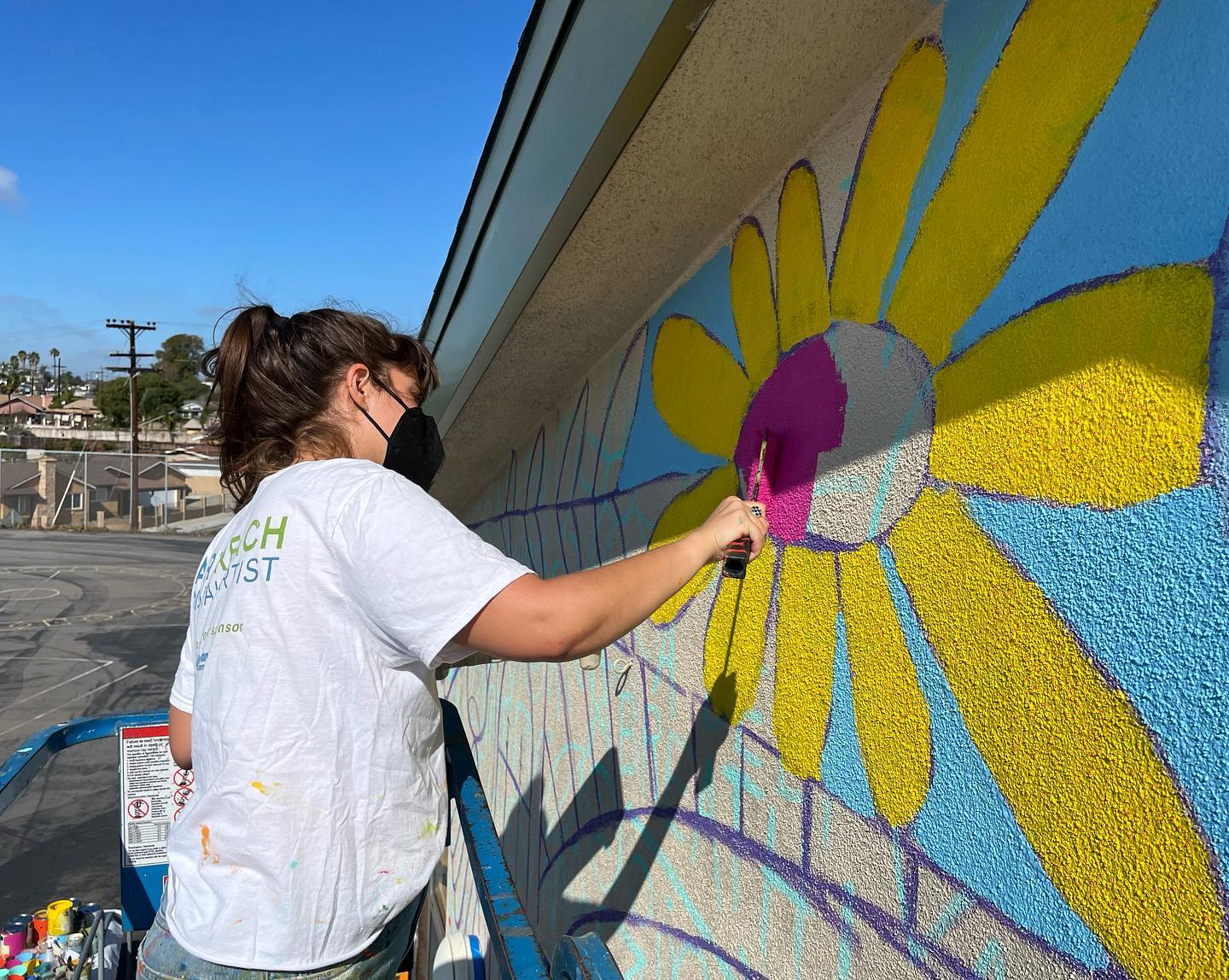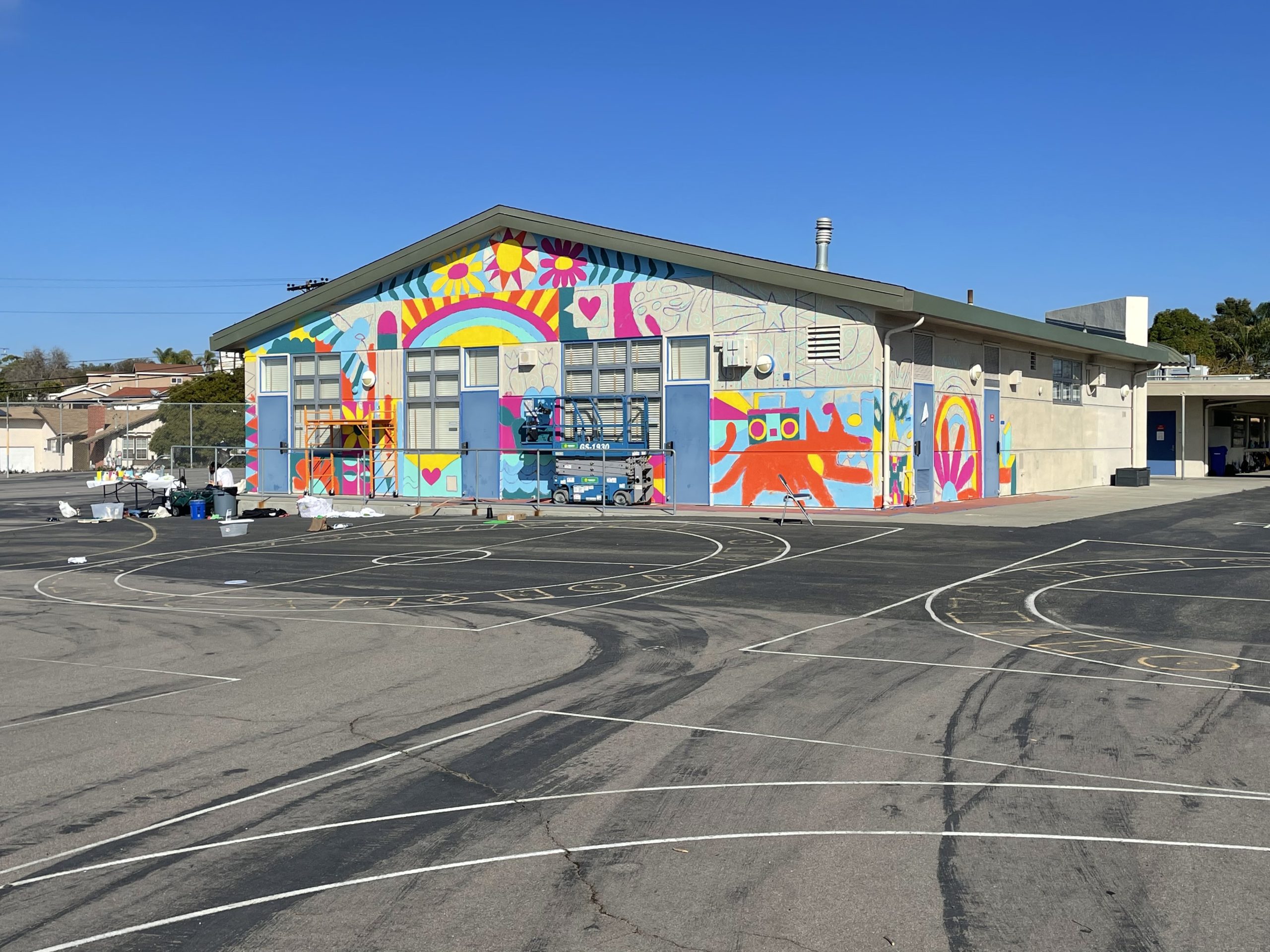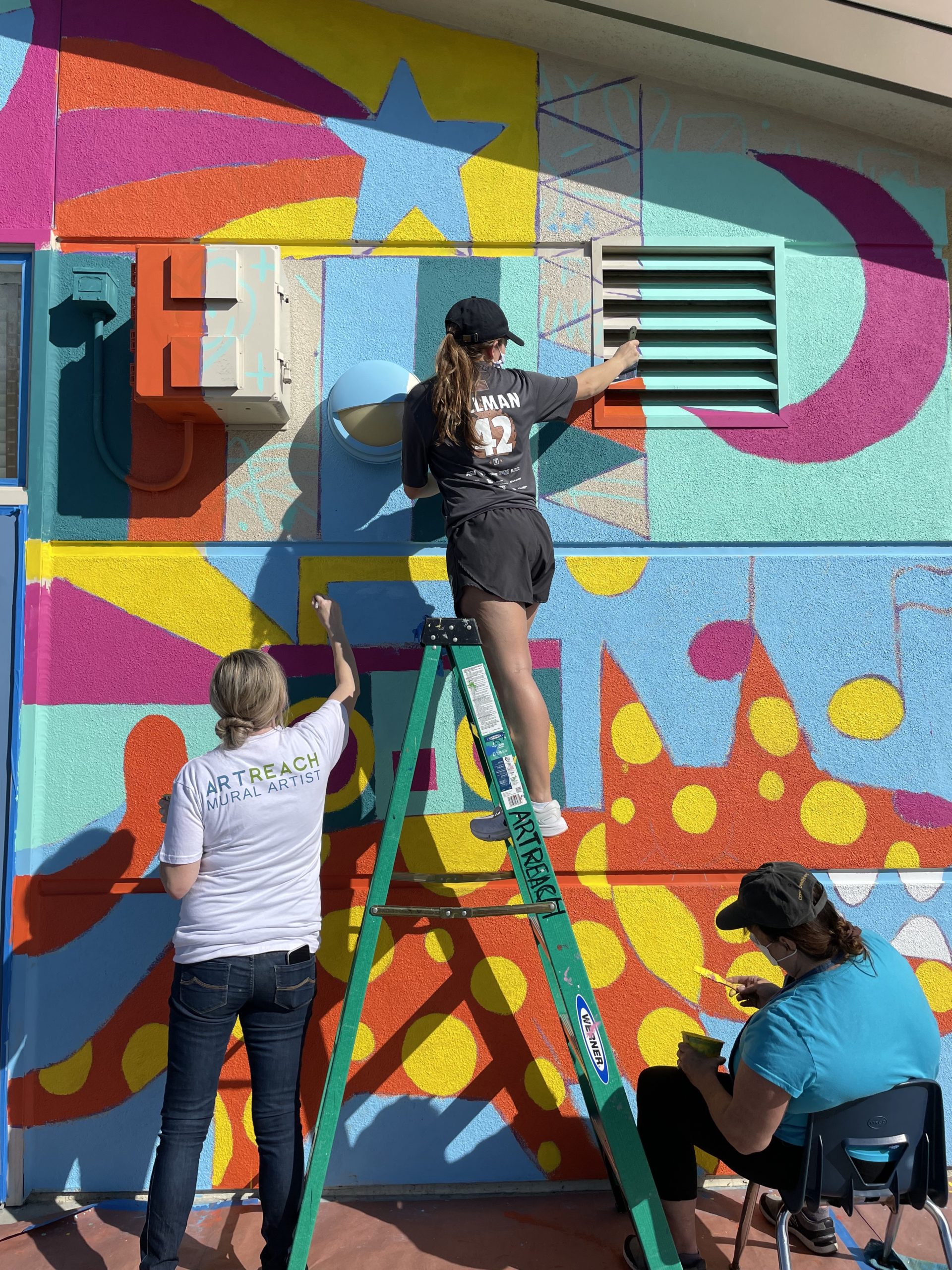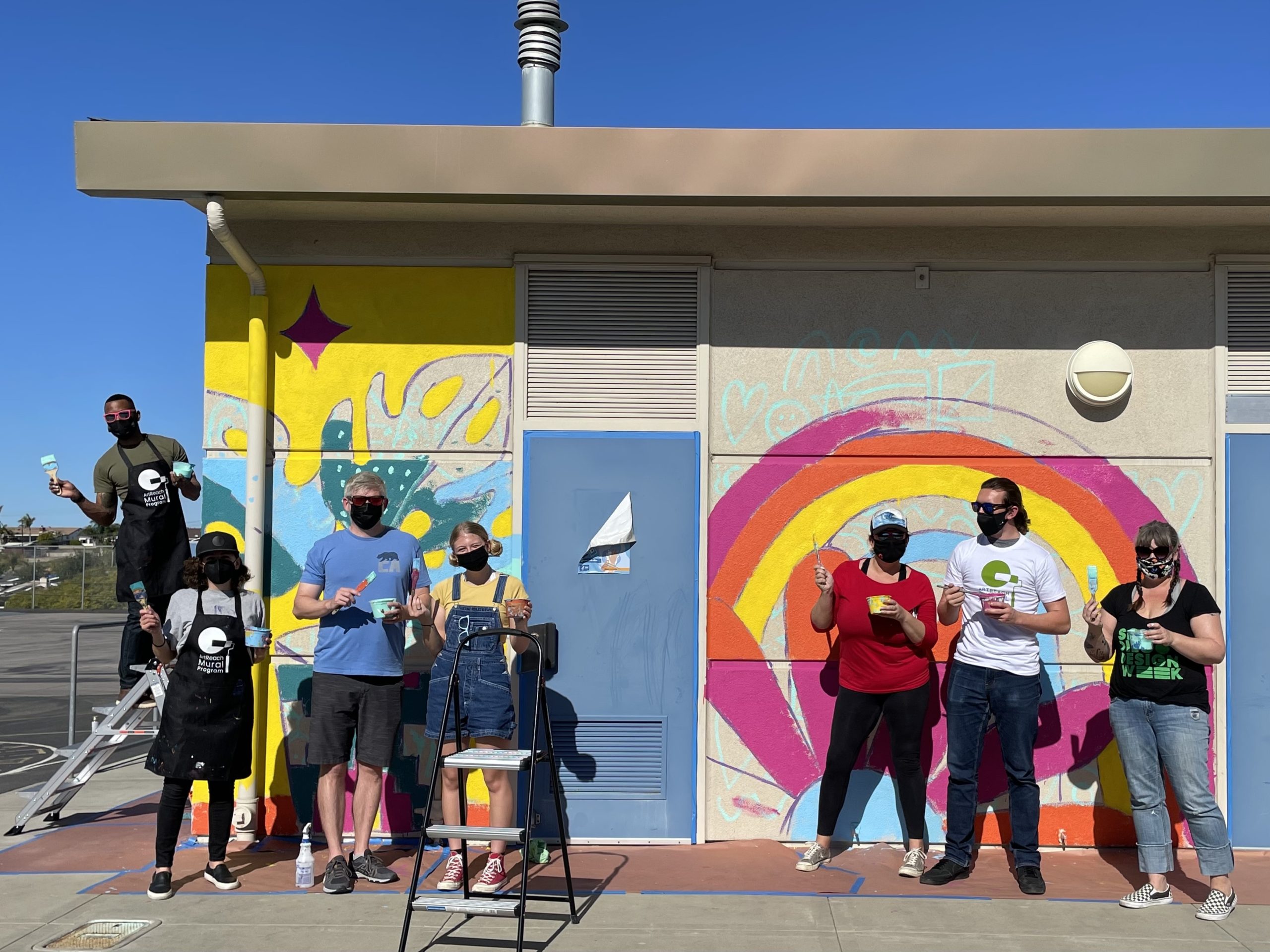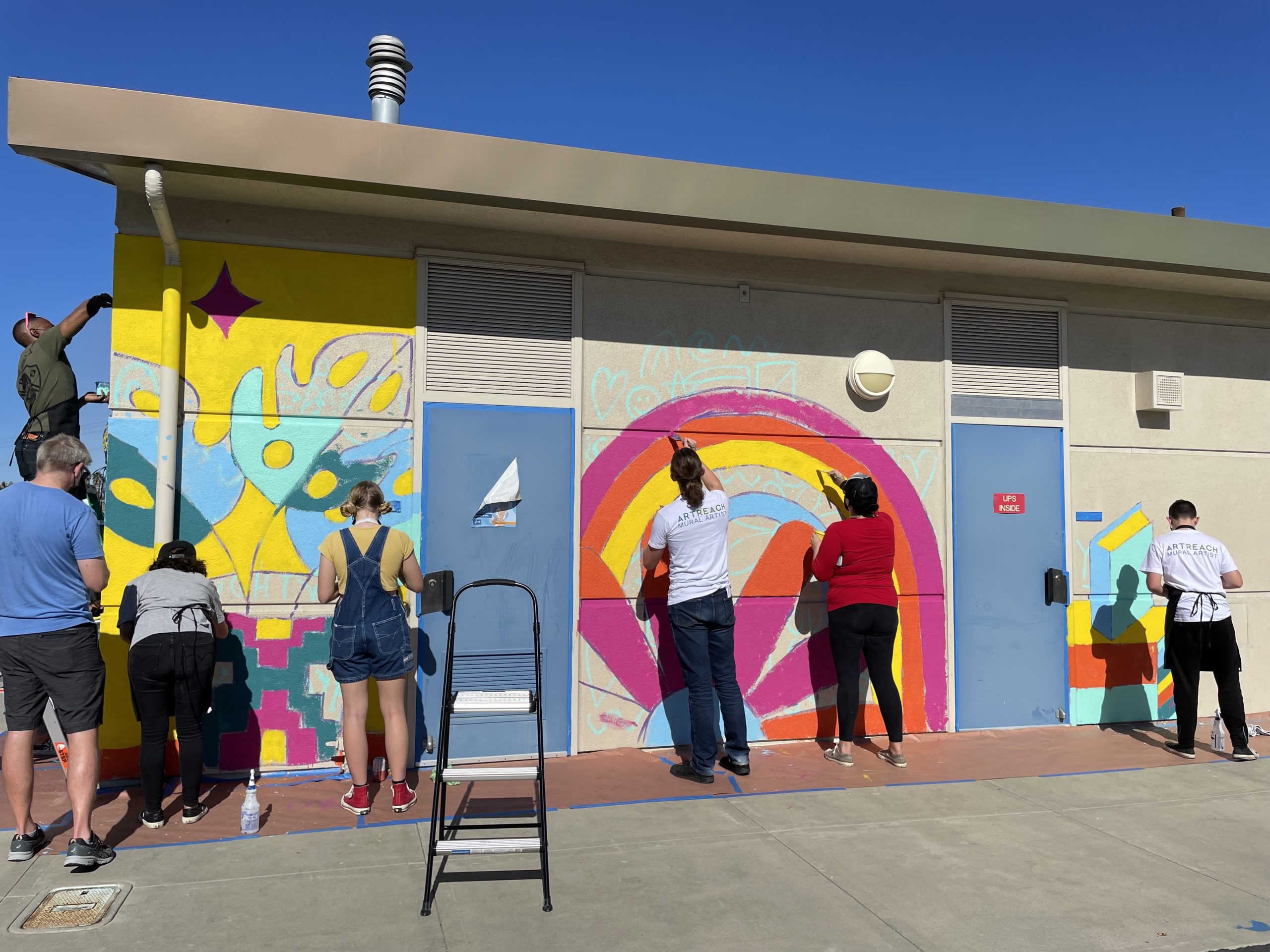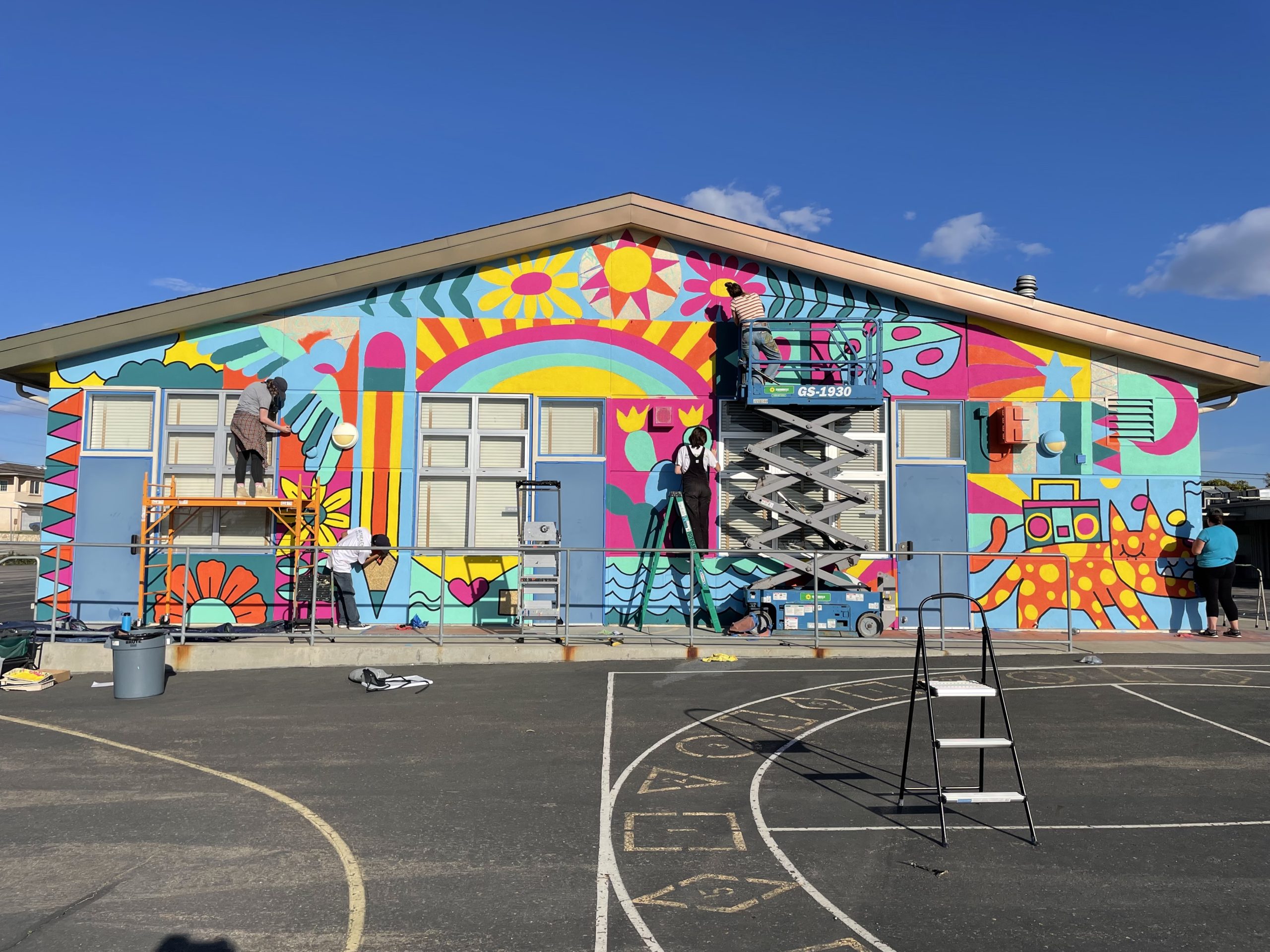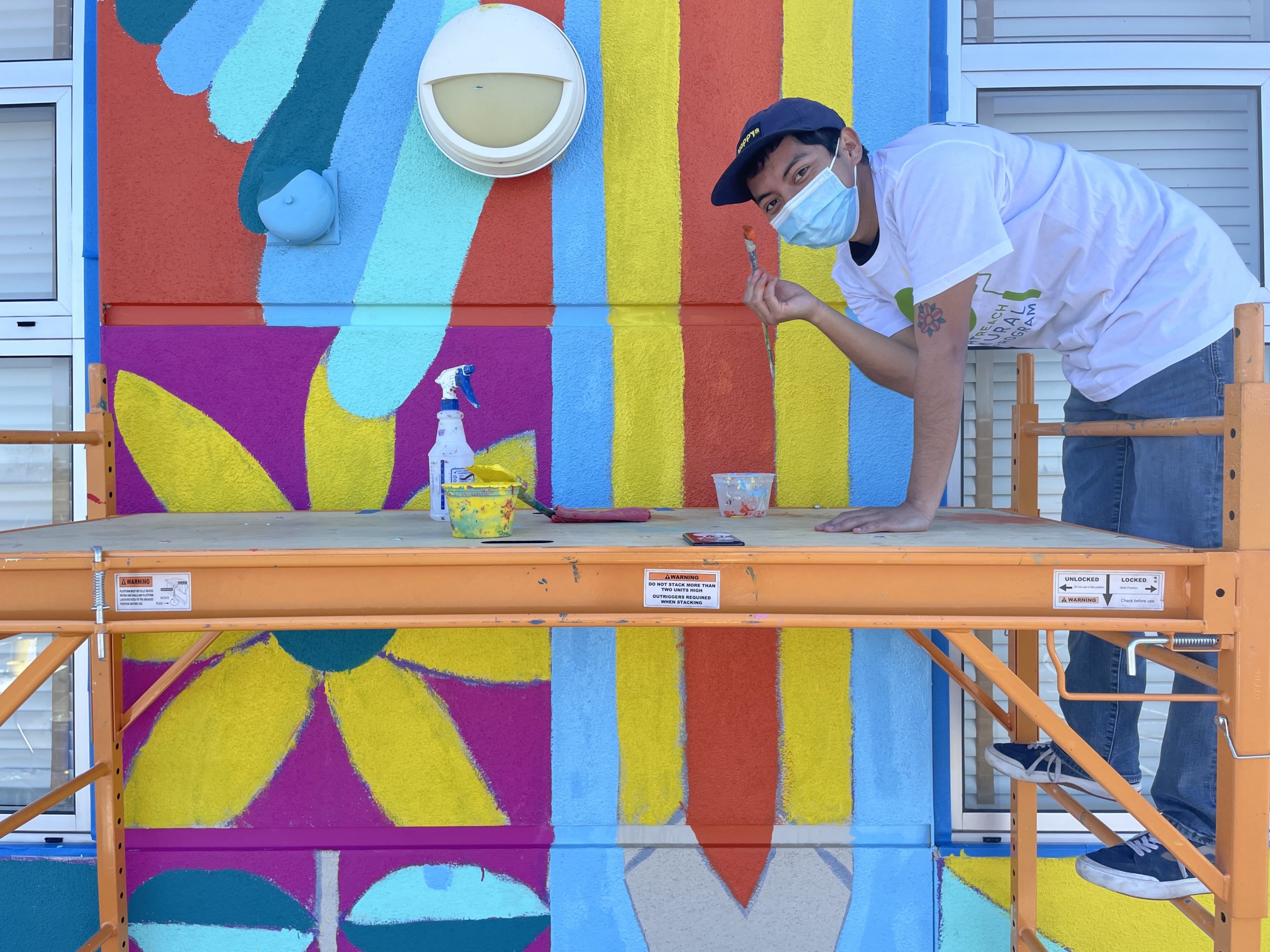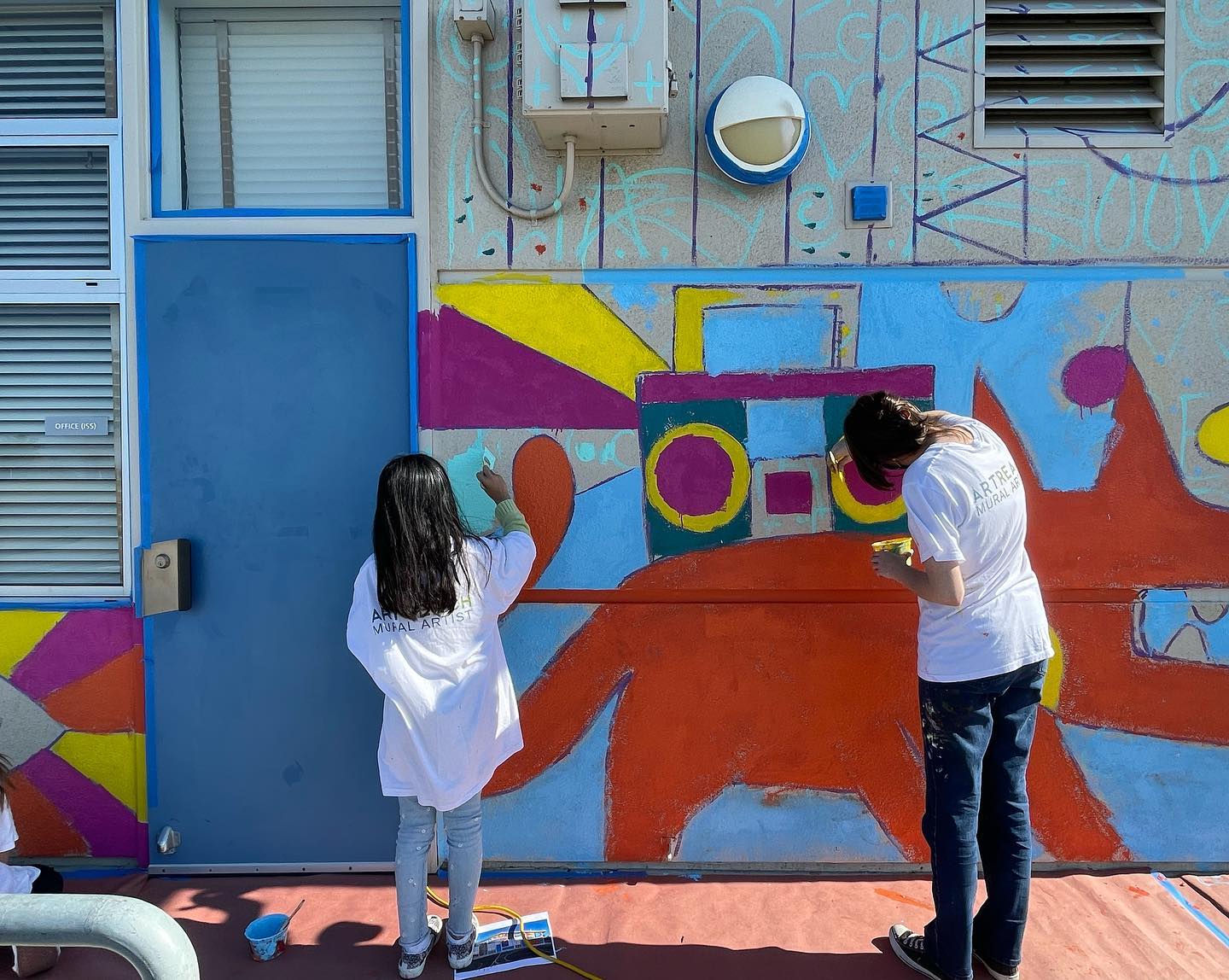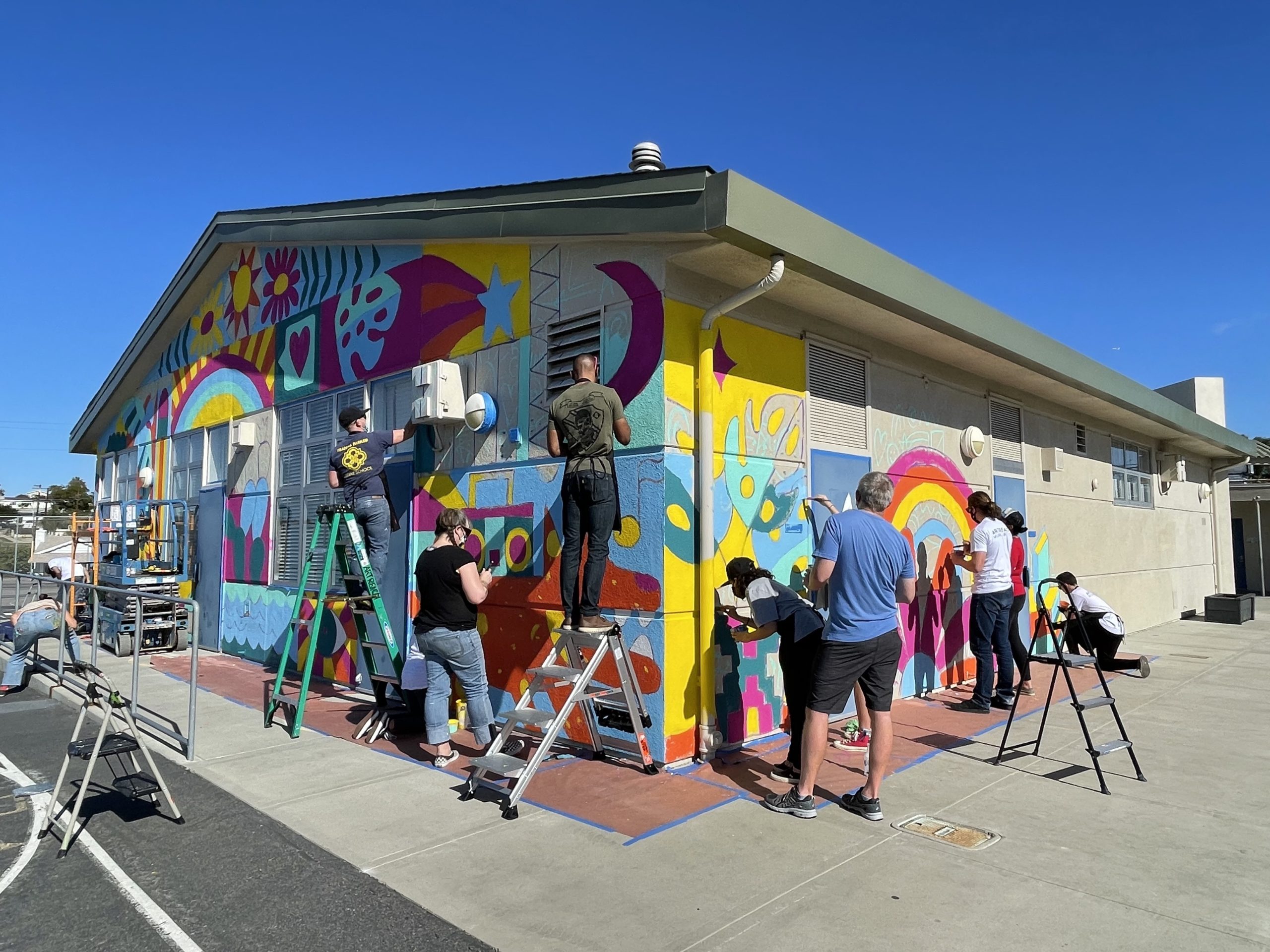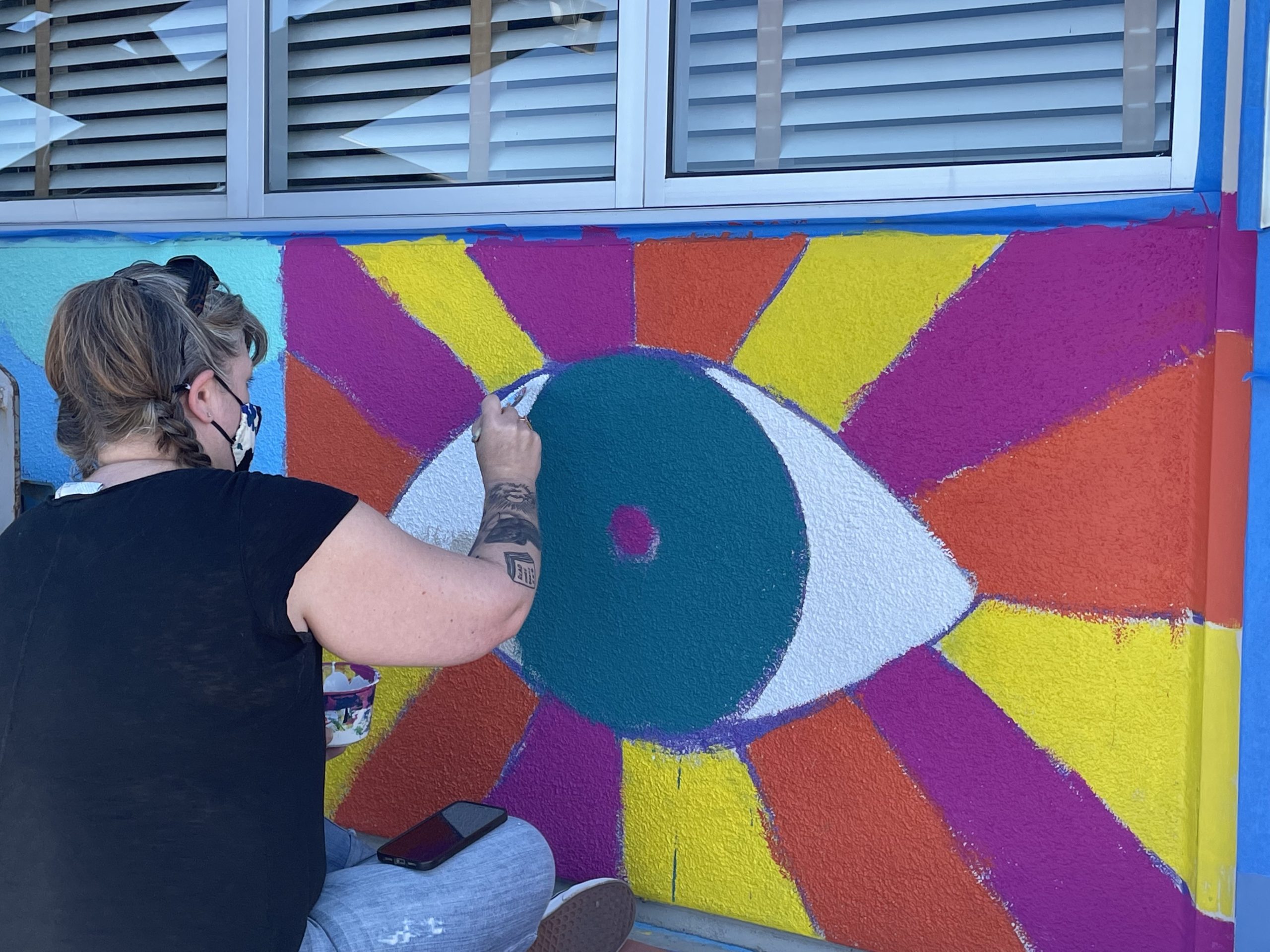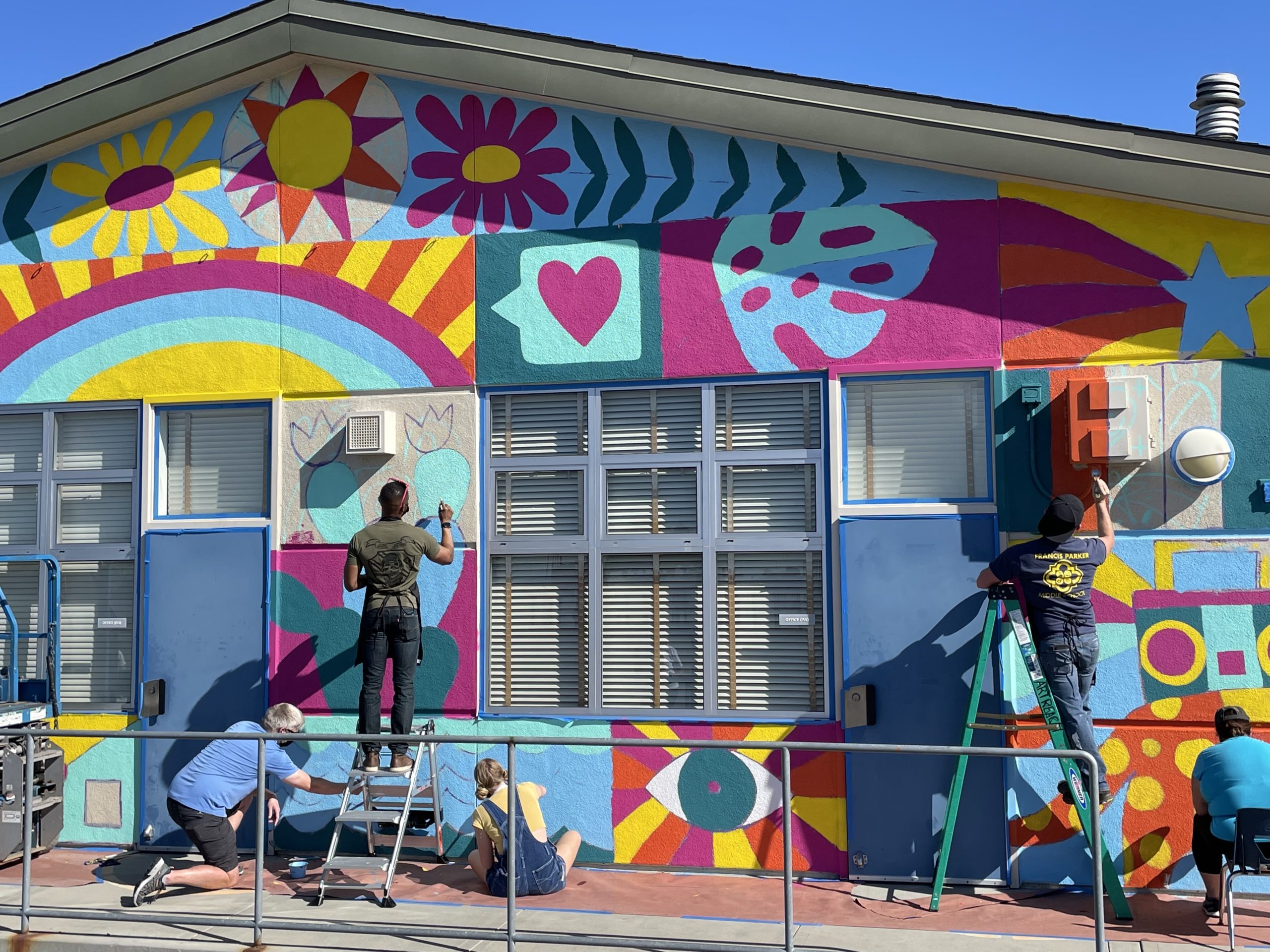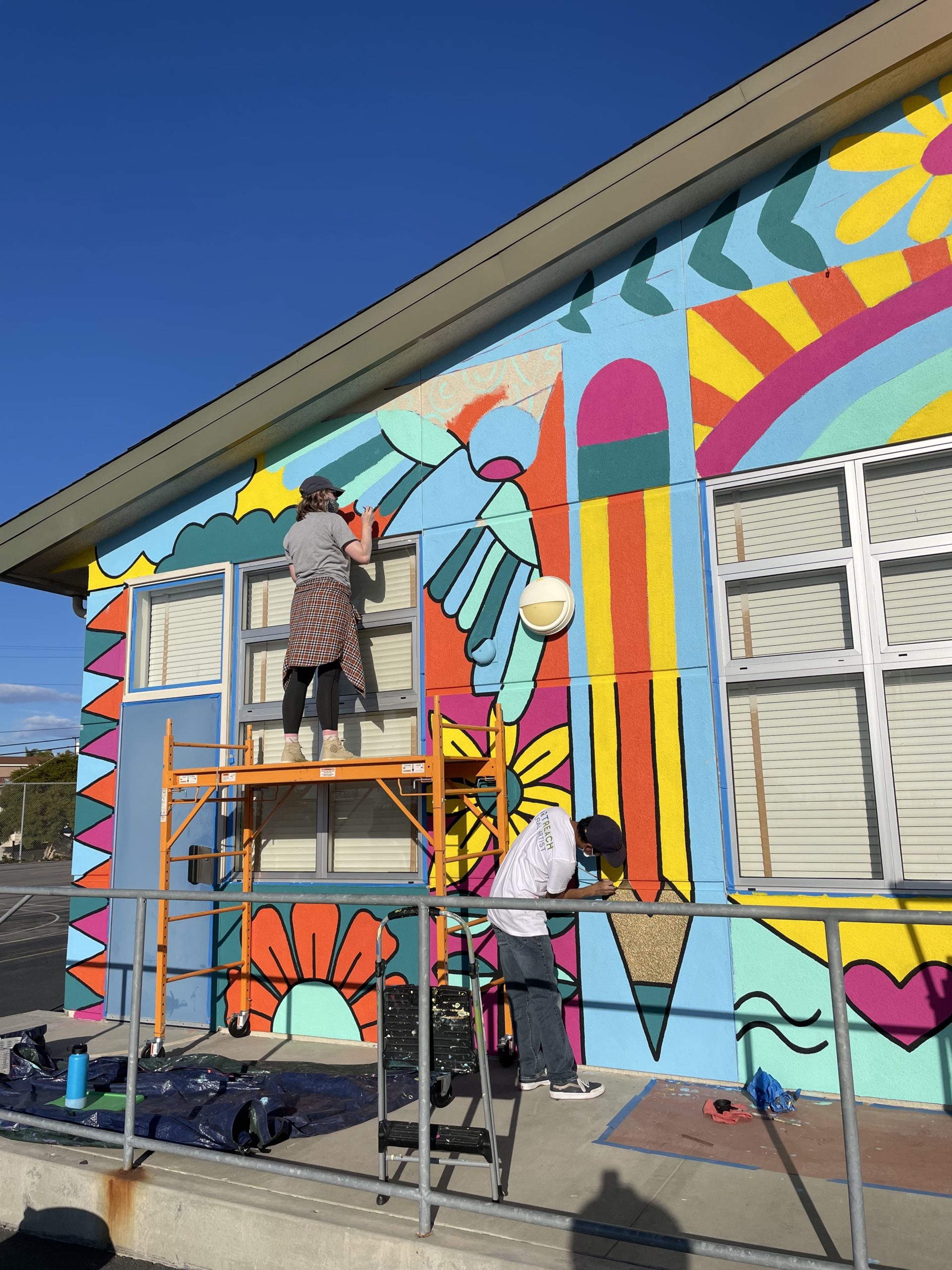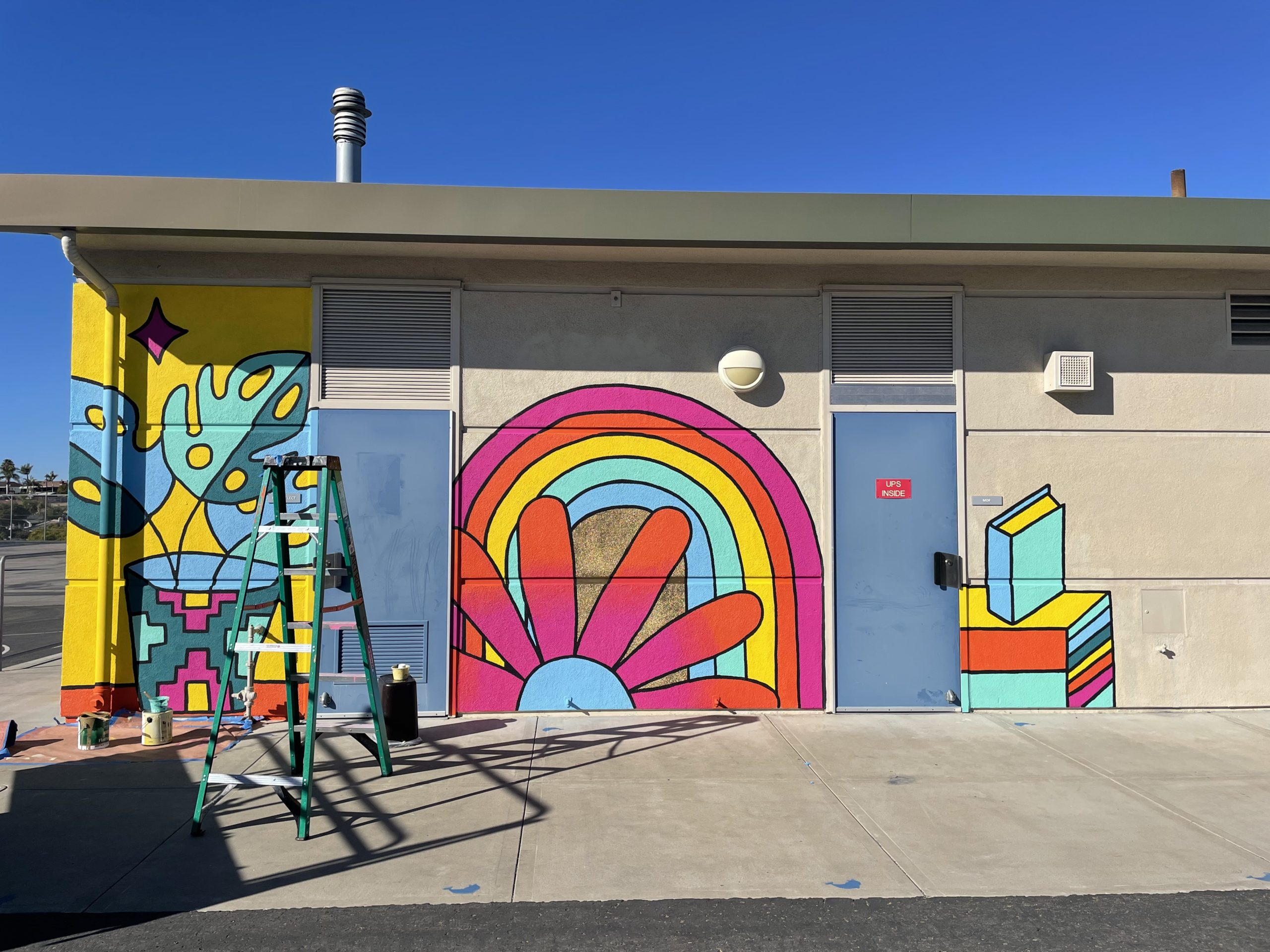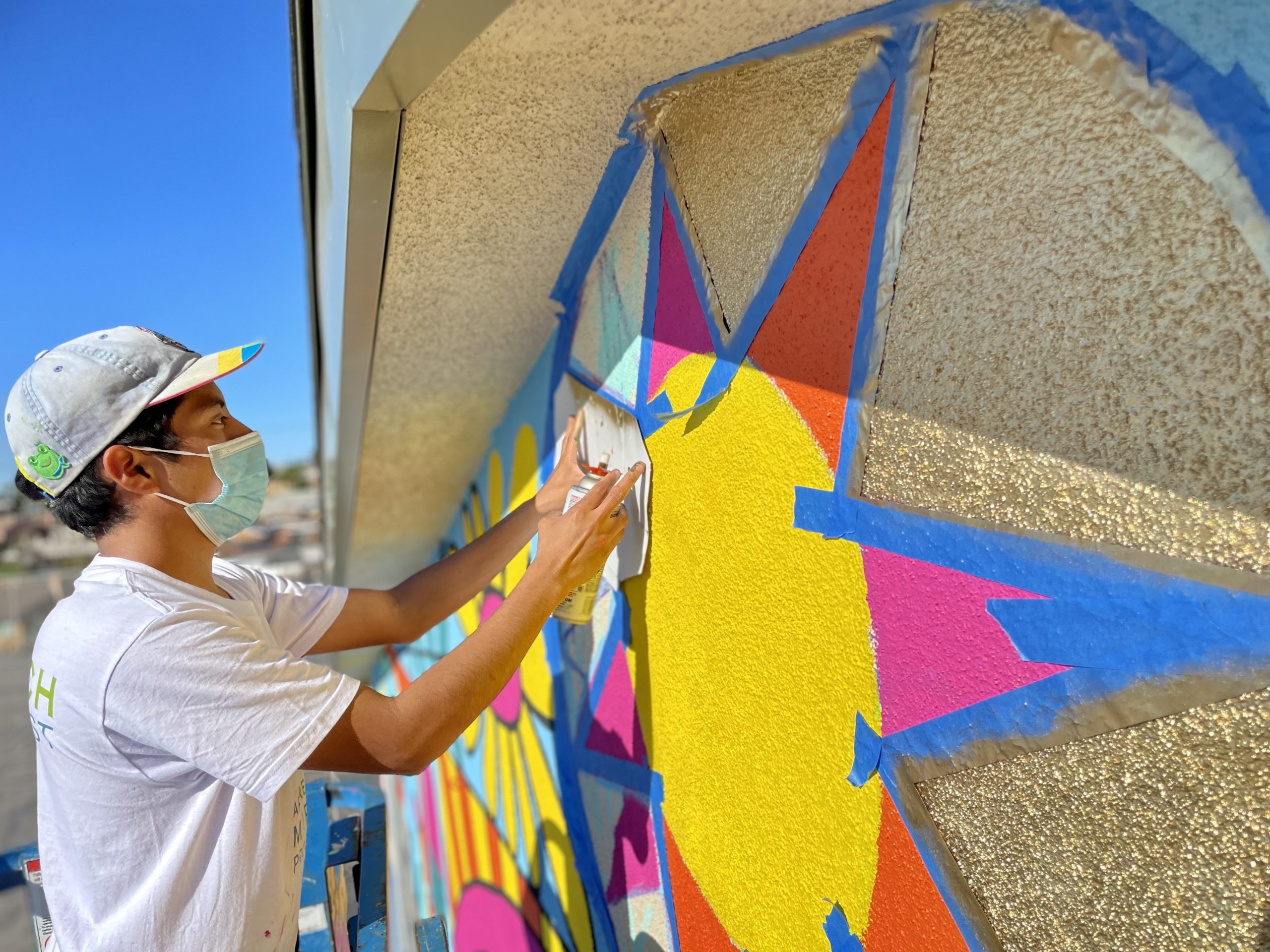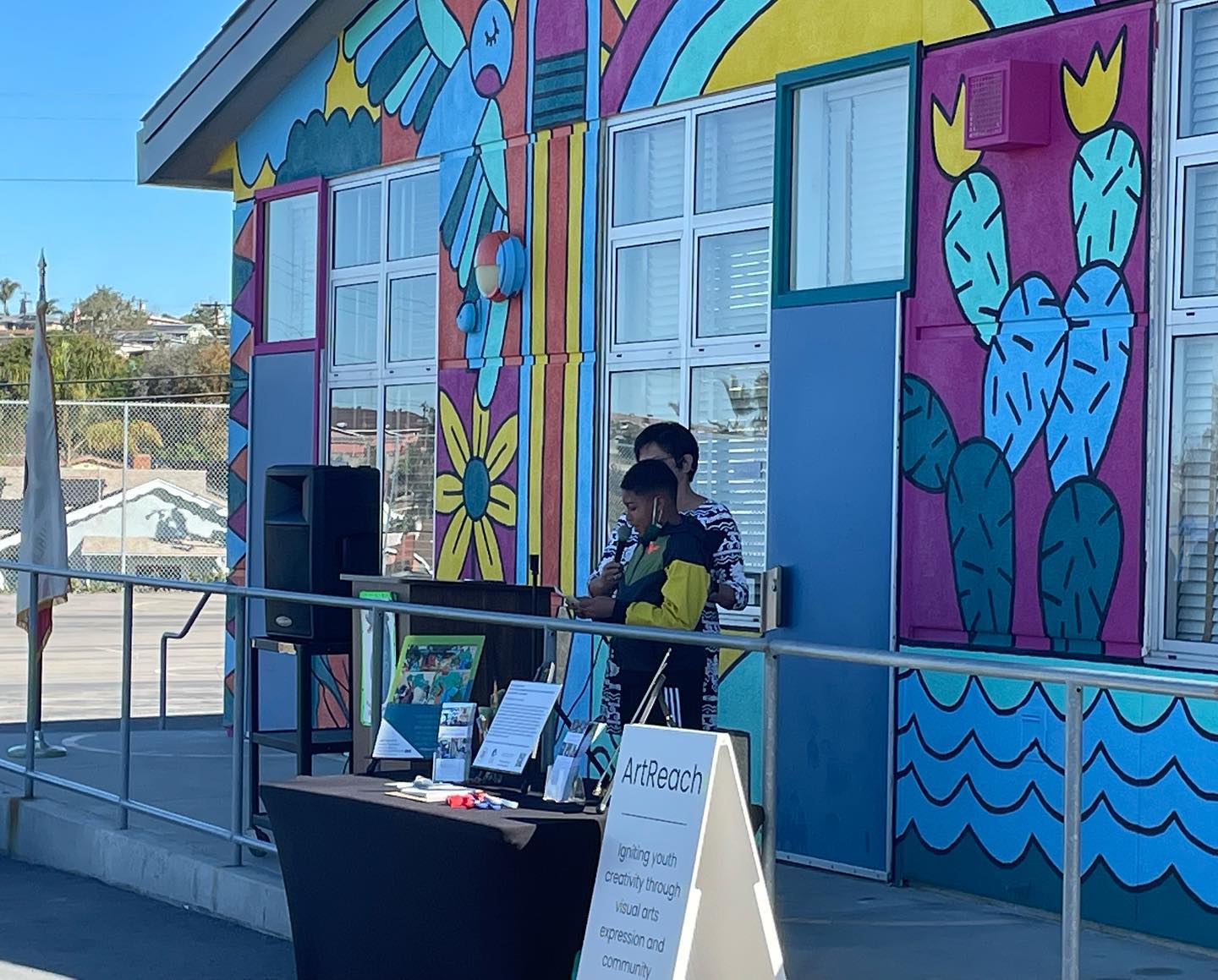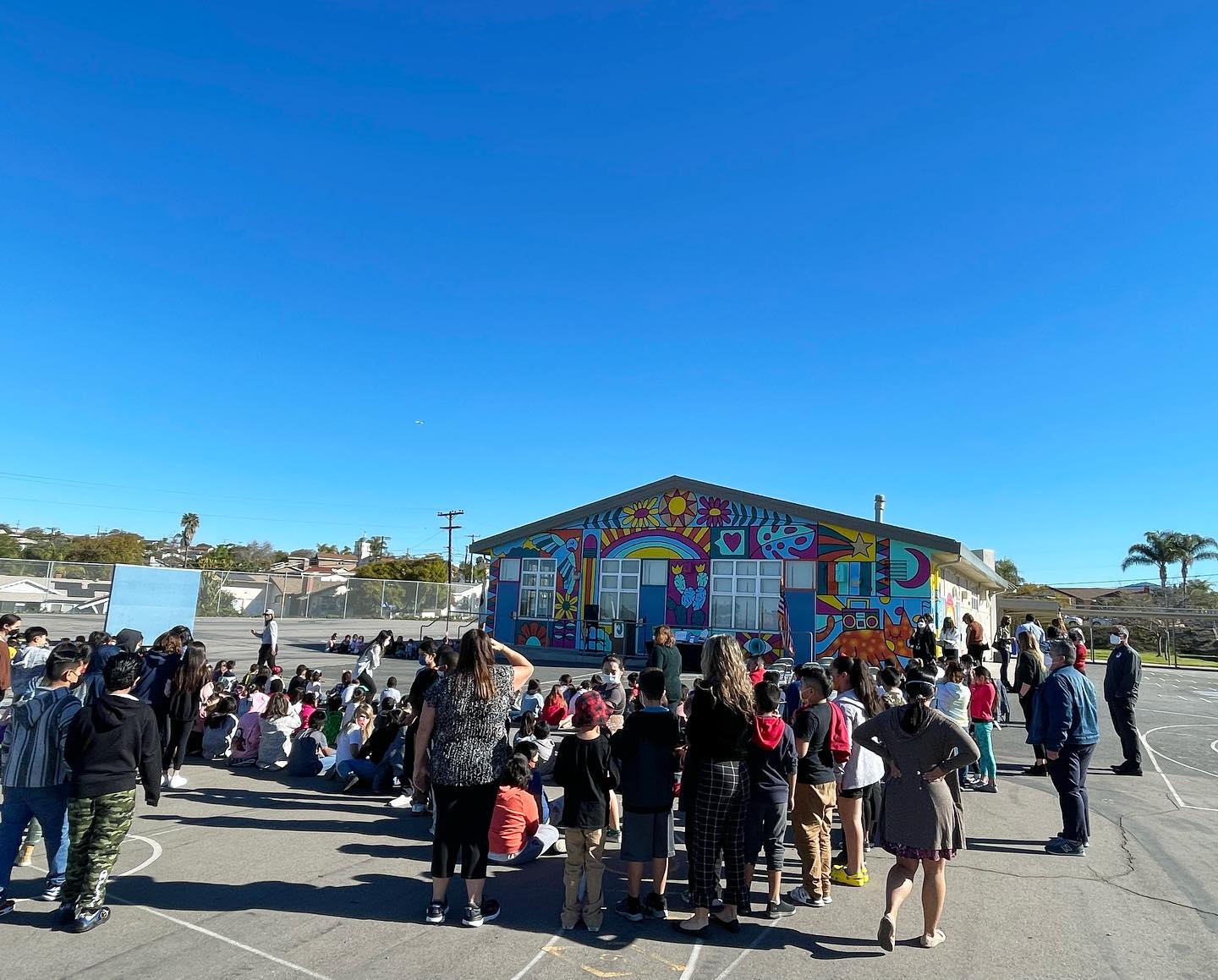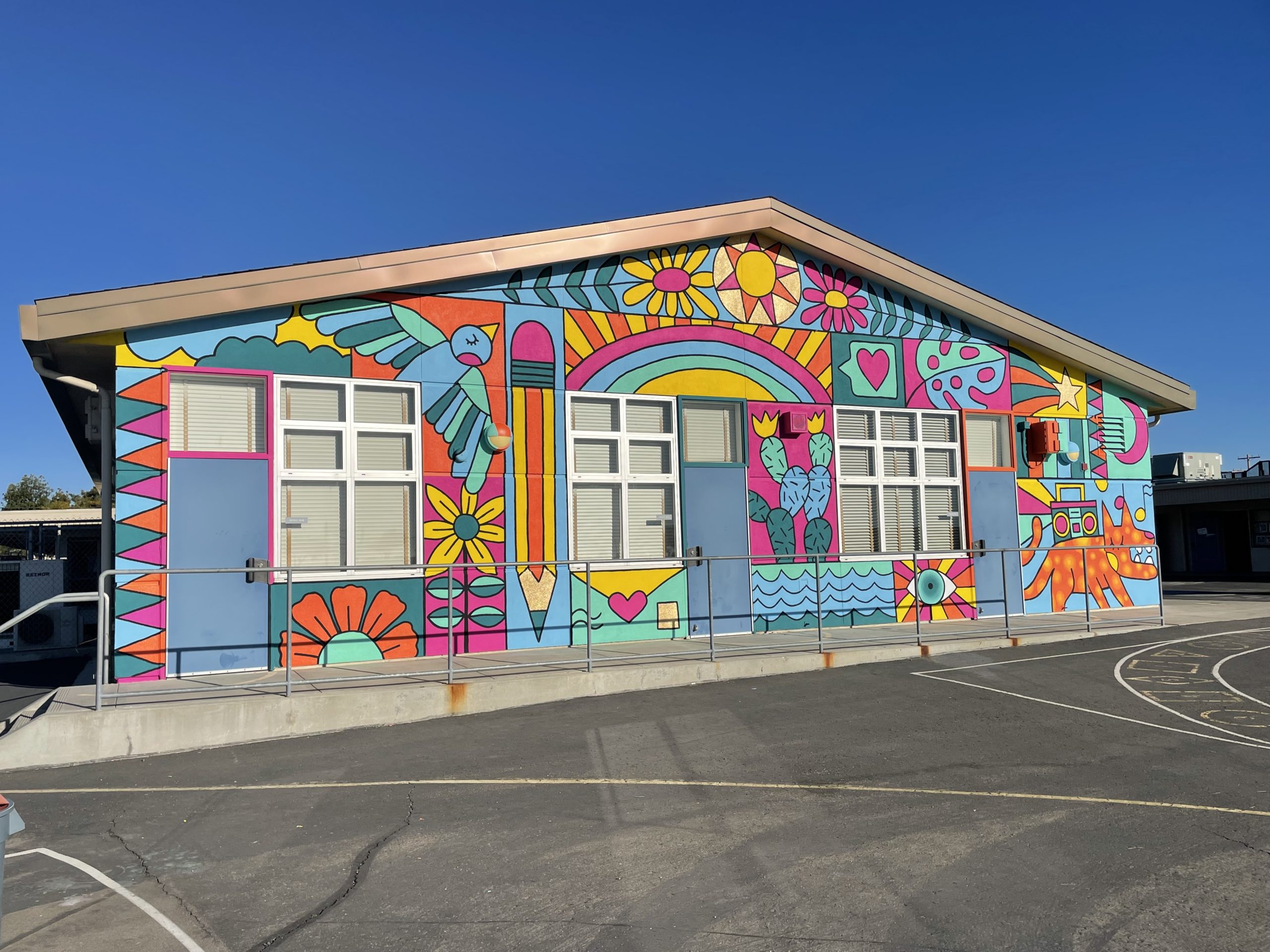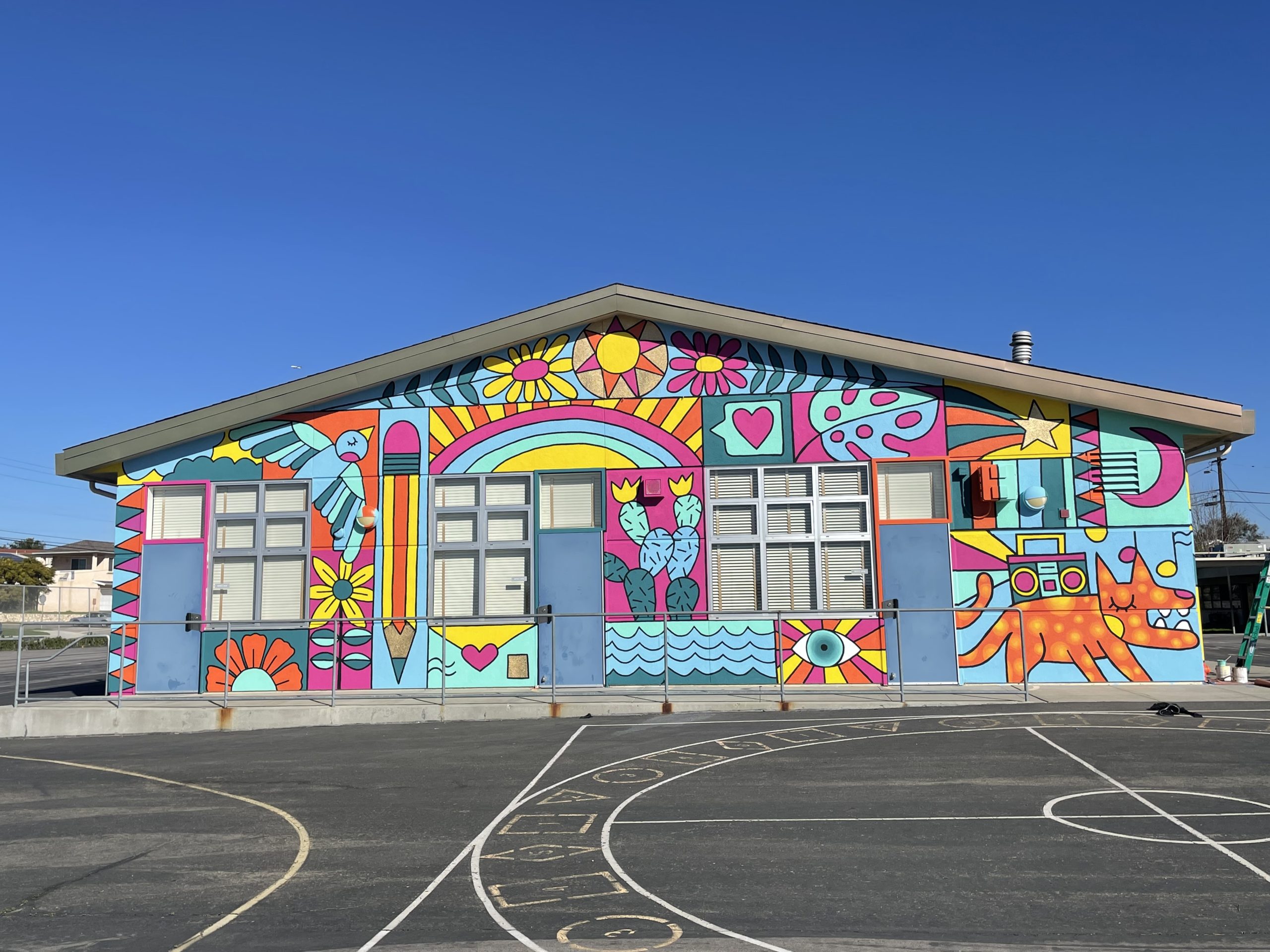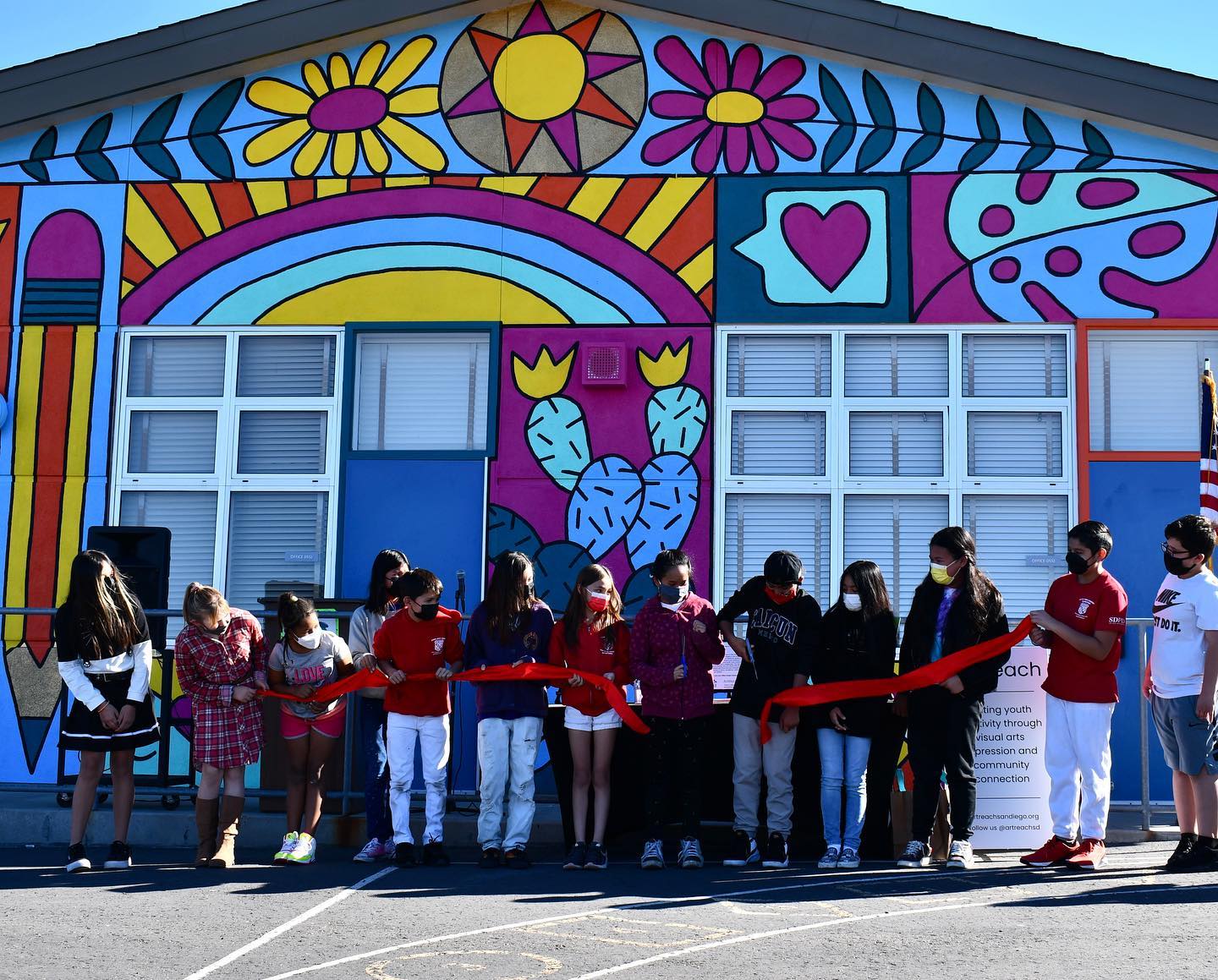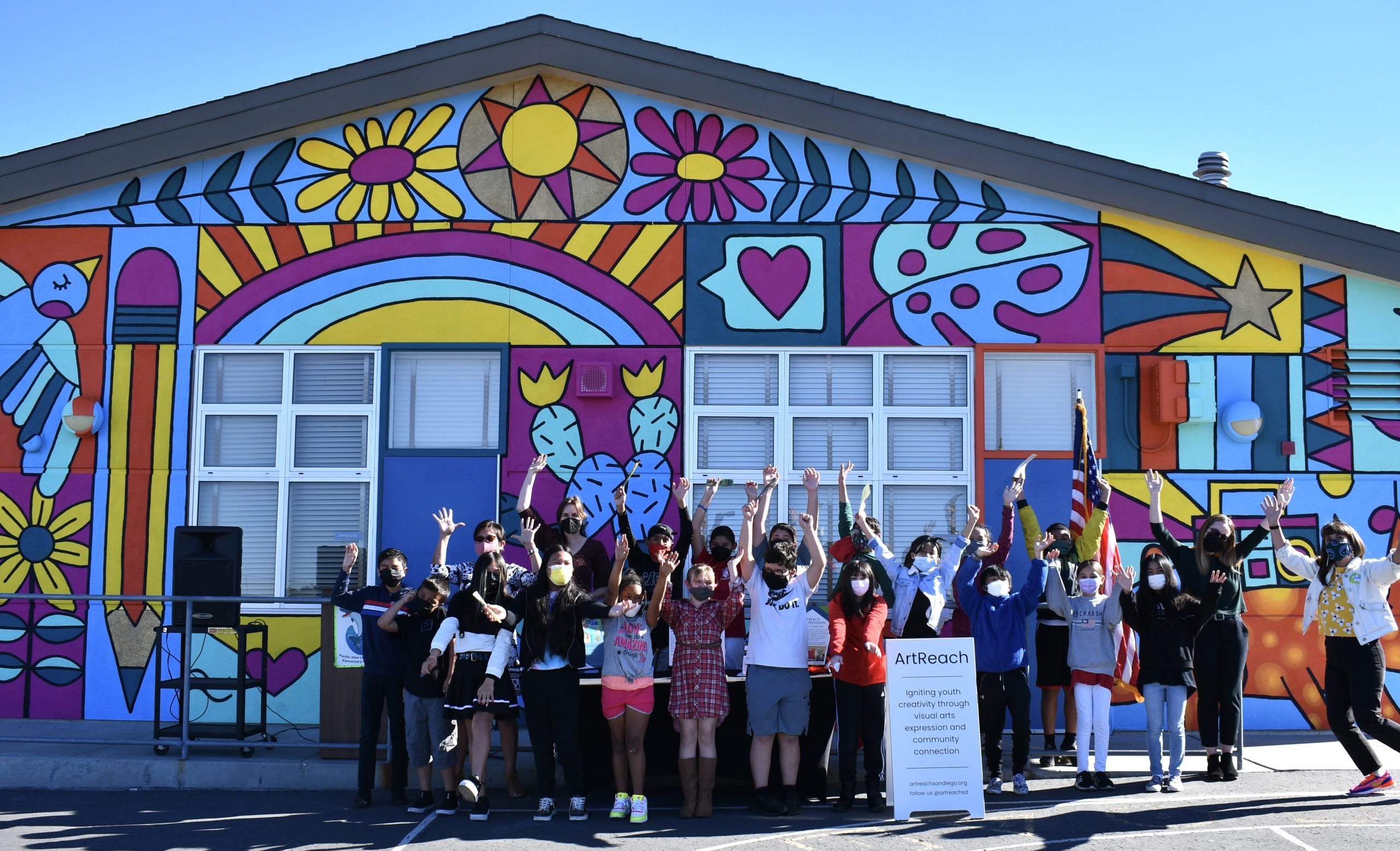 This mural was started in March of 2020. It was put on hold due to the Covid-19 Pandemic and was finally completed two years later. All of the imagery in this mural, designed by Hanna Gundrum, was inspired by student words and drawings. This bright and uplifting mural is a symbol of perseverance and resilience. A beacon of hope and optimism. After two difficult years, ArtReach and Pacific View Leadership Elementary were able to come together at last. In person and in collaboration, this was a huge community effort to bring this project to life. Over 40 students from the Pacific View 5th grade class of 2022 helped paint this mural. They worked with focus and care and painted almost the entire bottom half. The imagery touches on themes of nature, acceptance, welcomeness, communication, music, reading, and going after our dreams.
Looking at the mural, what do you see? What images bring you hope and happiness?
This mural was funded in part by the TahDah Foundation.