St. Katharine Drexel Academy // College Area
Mural Artist: Nina Lubarsky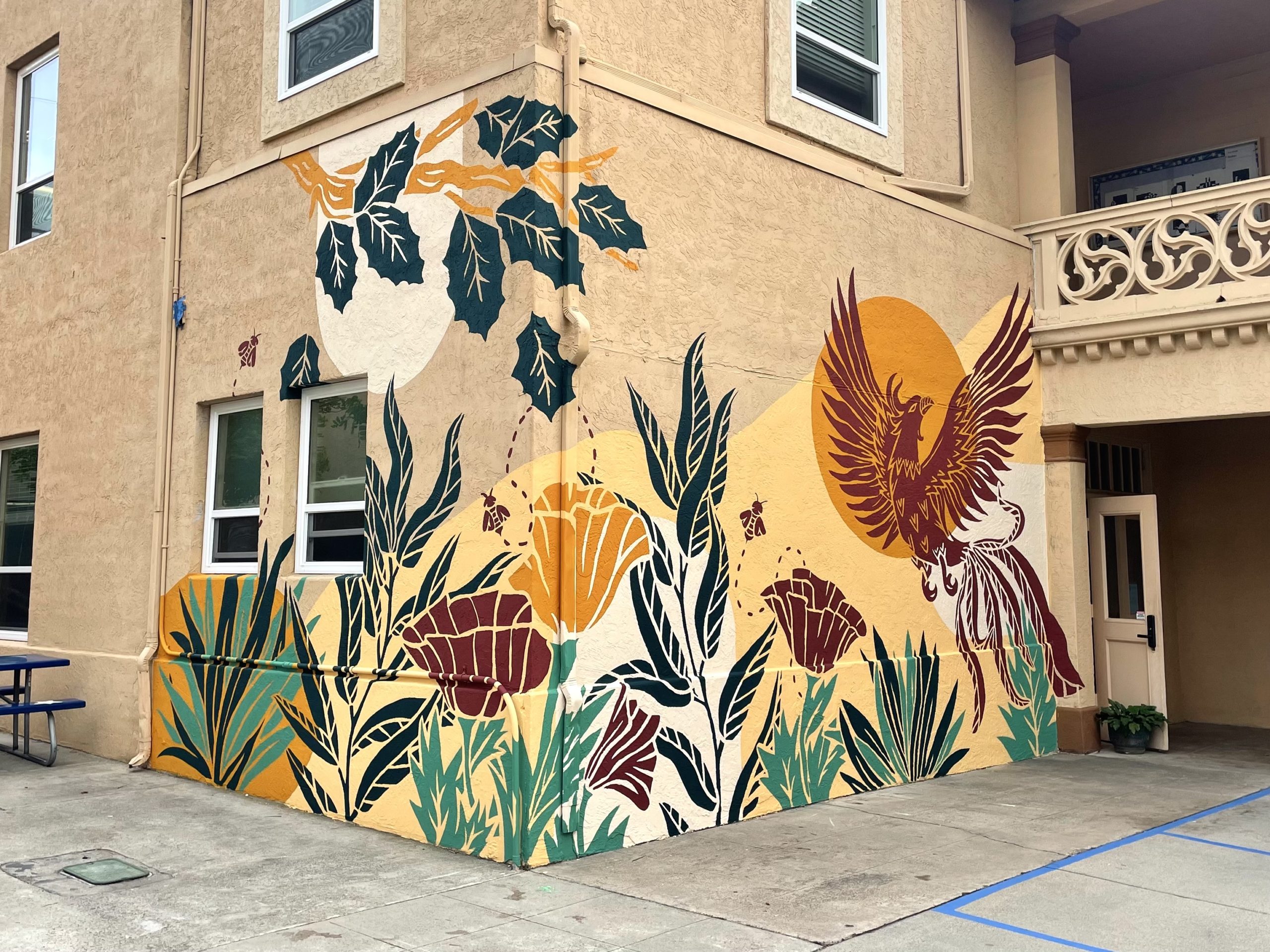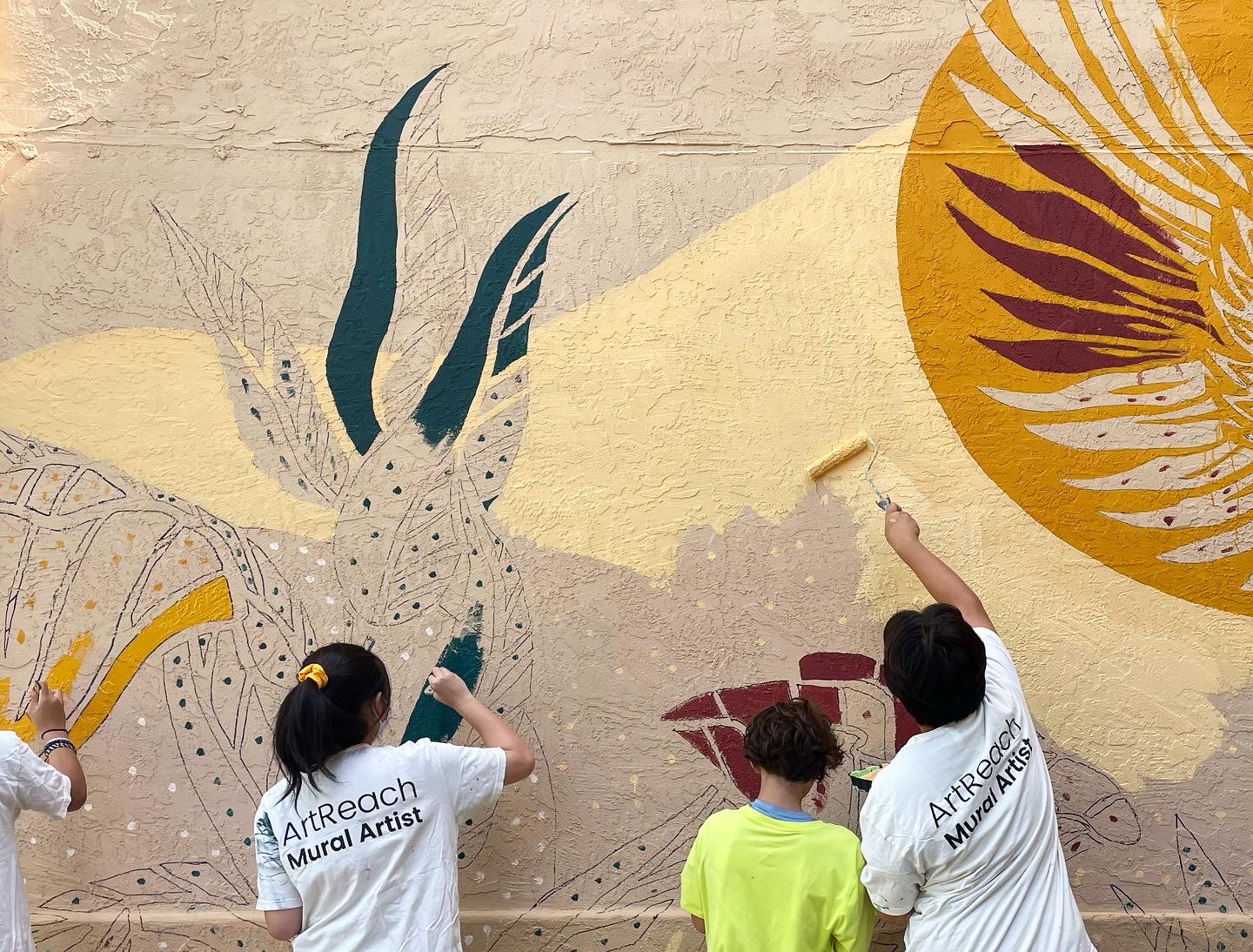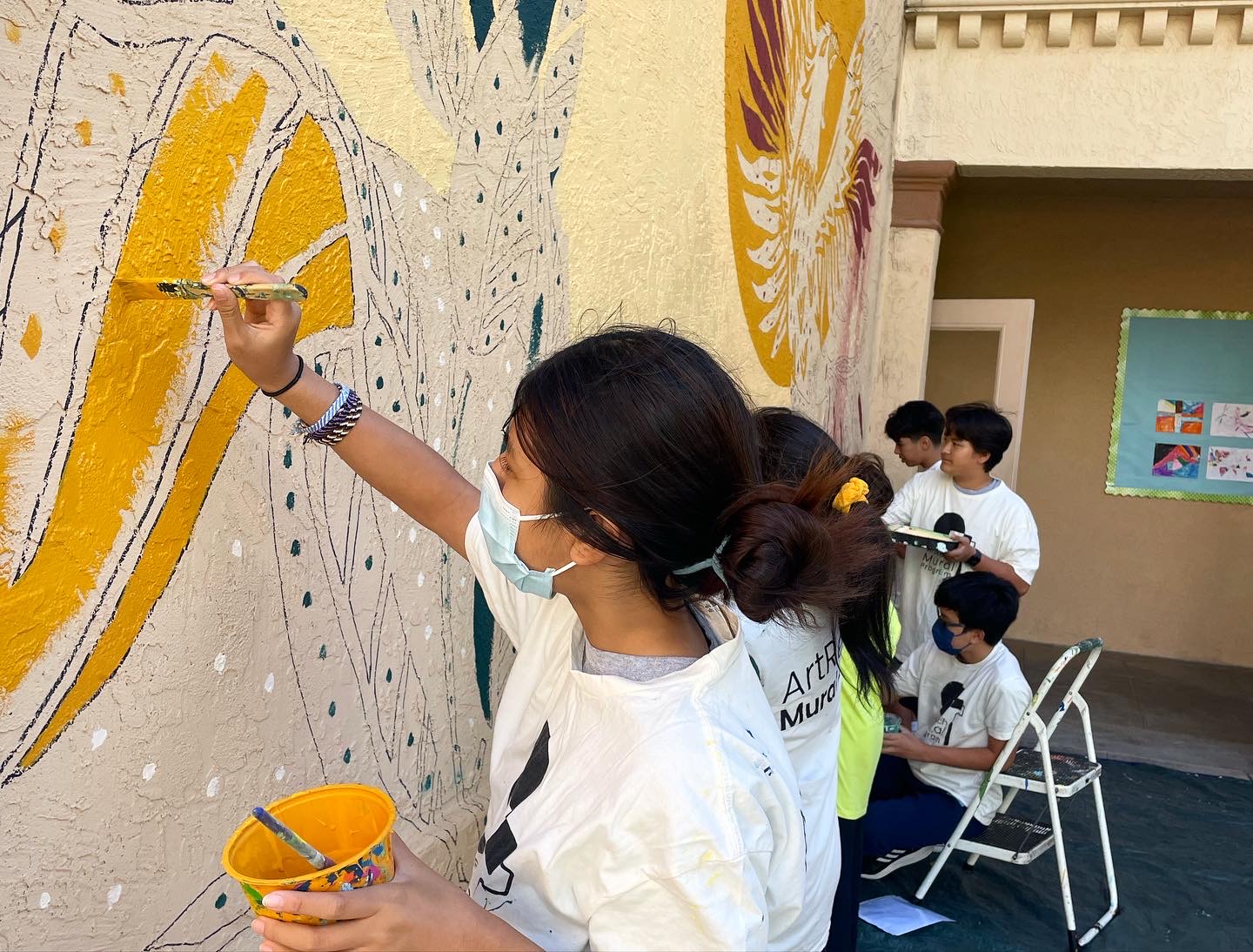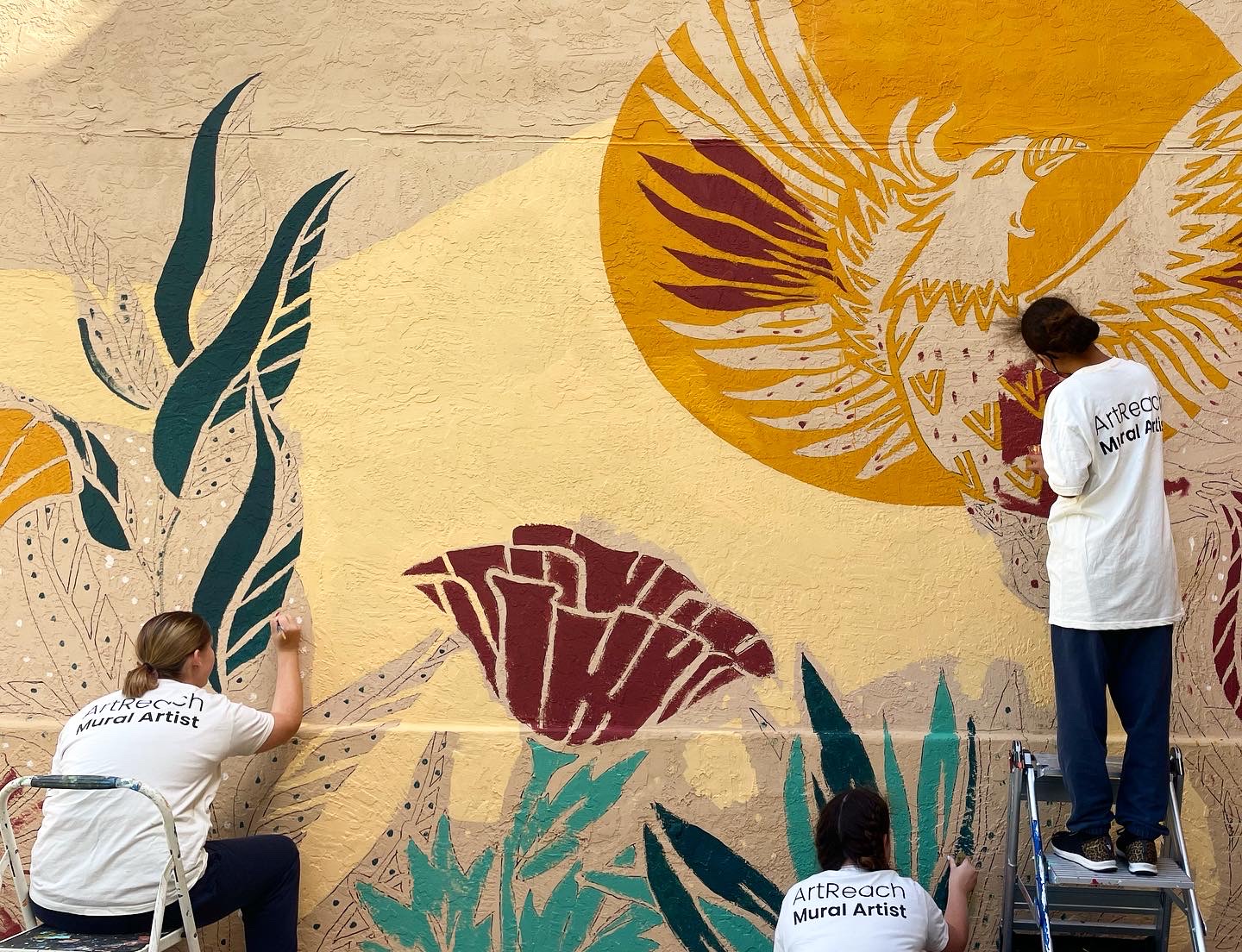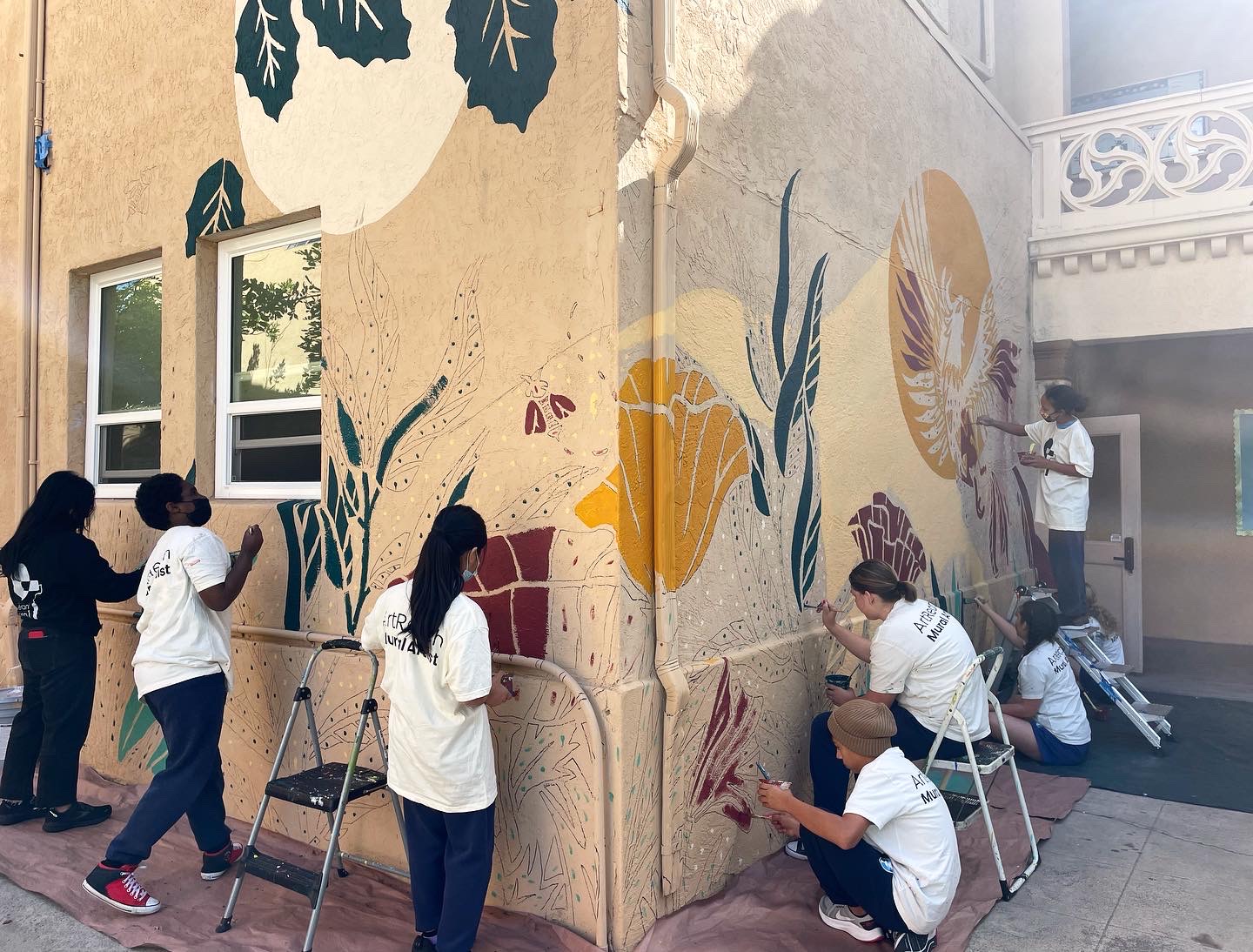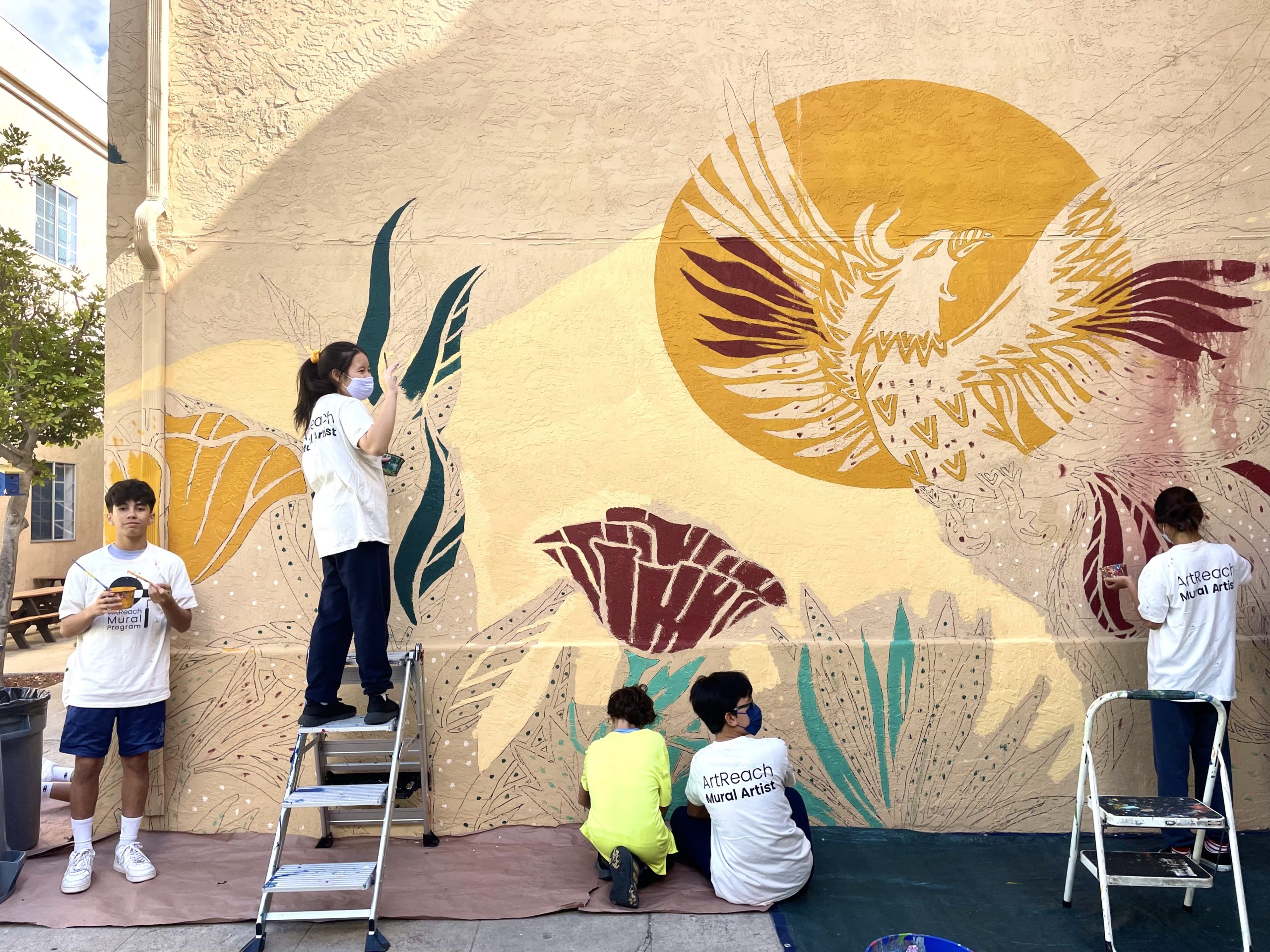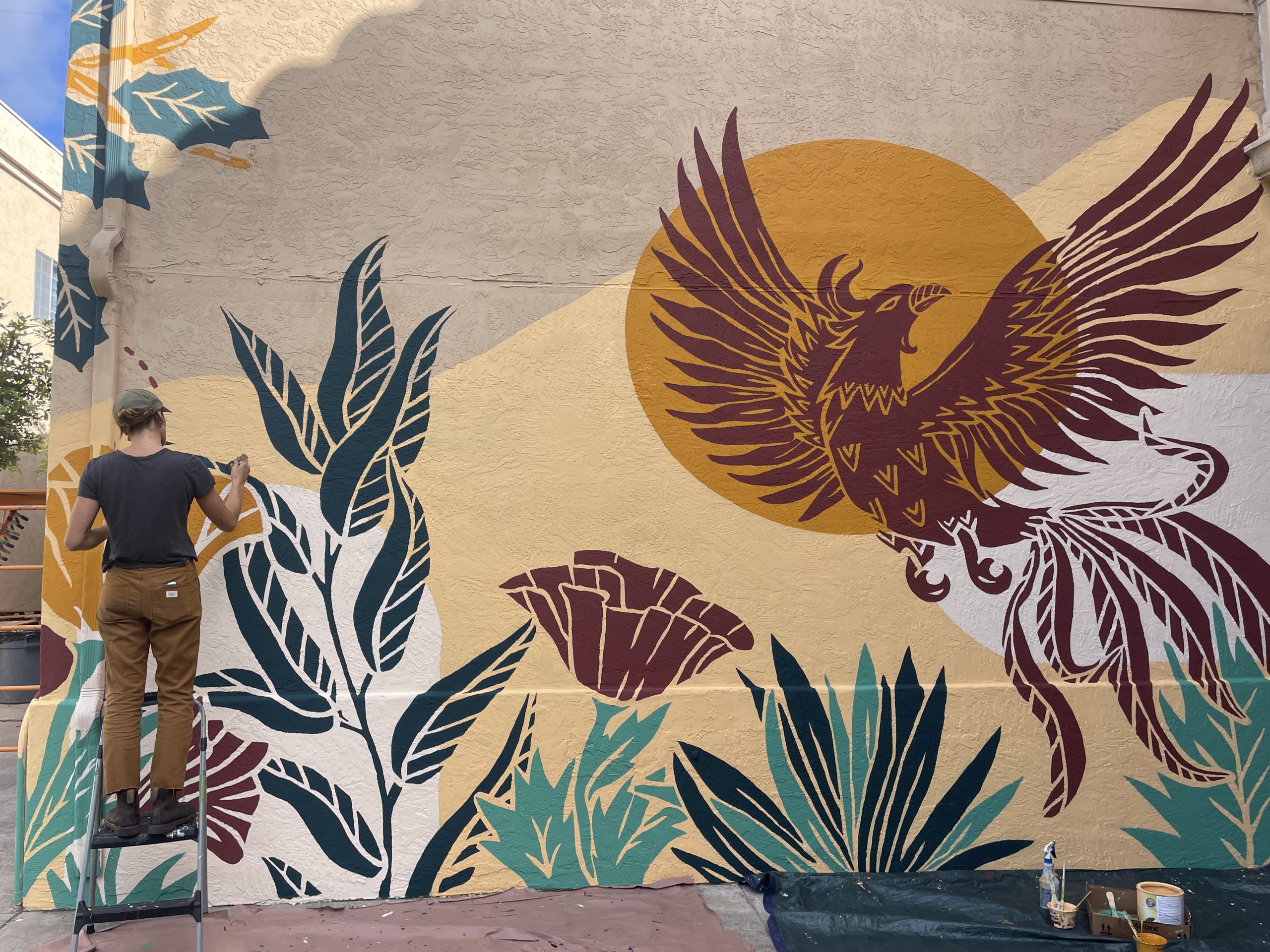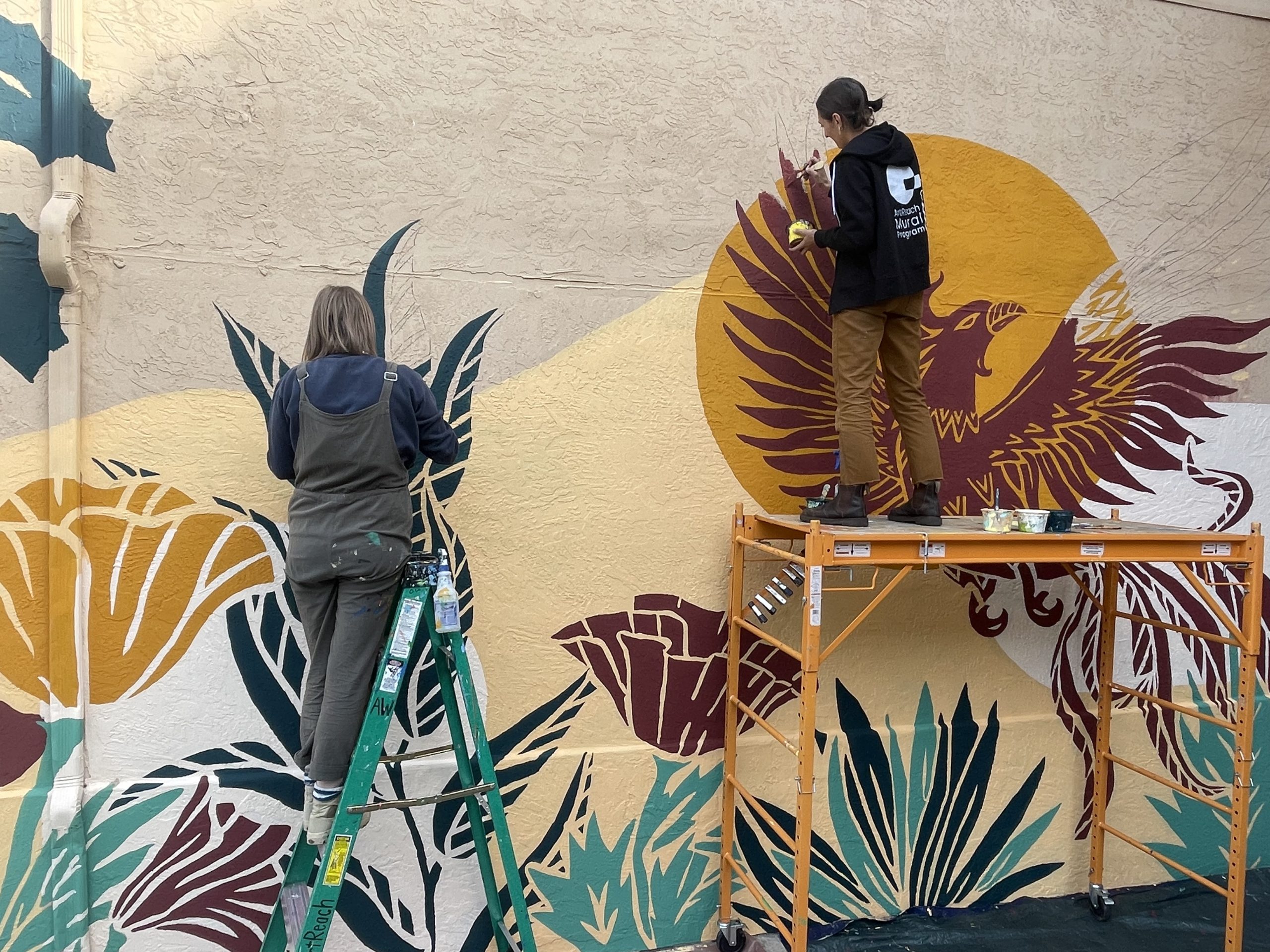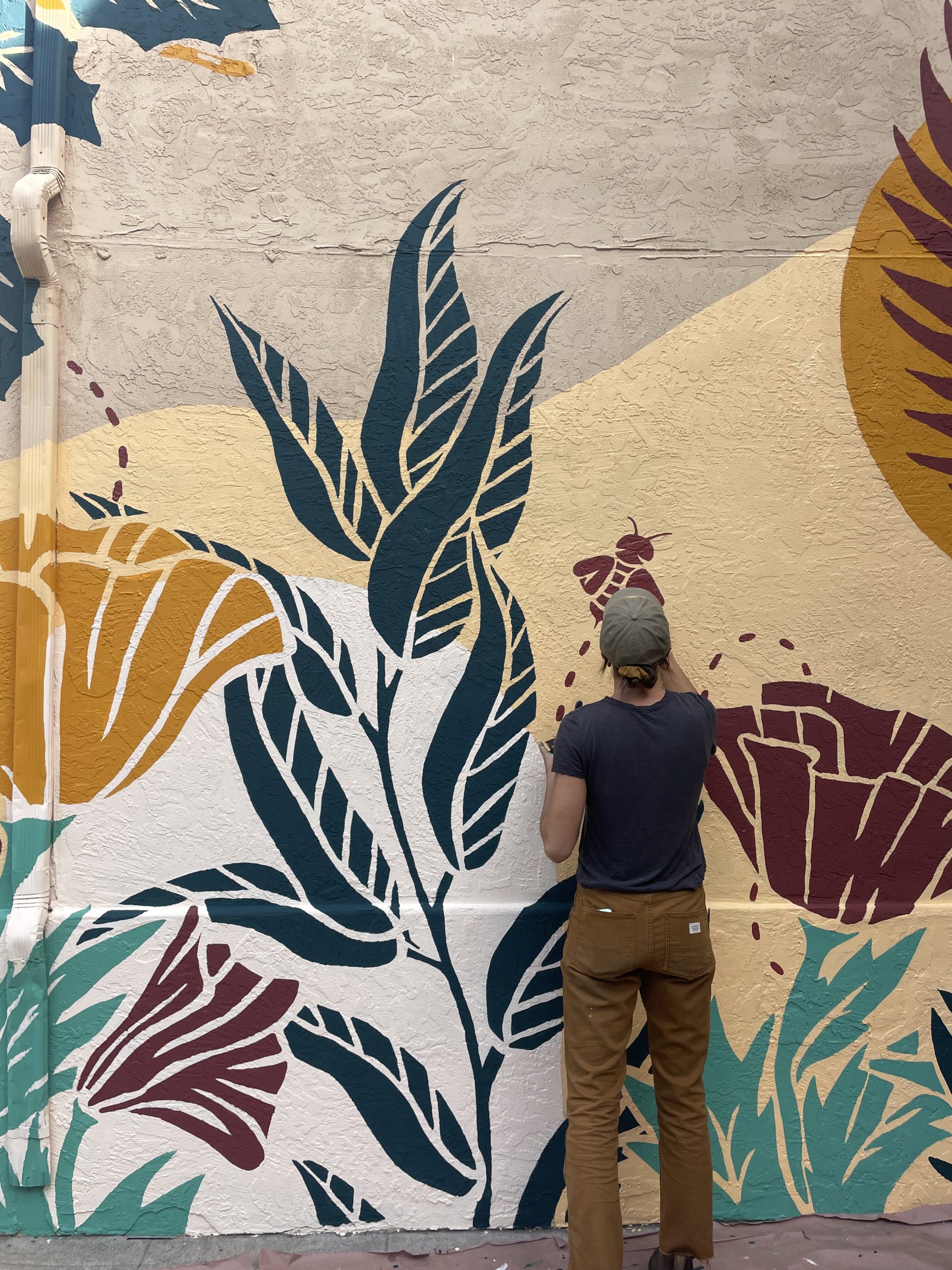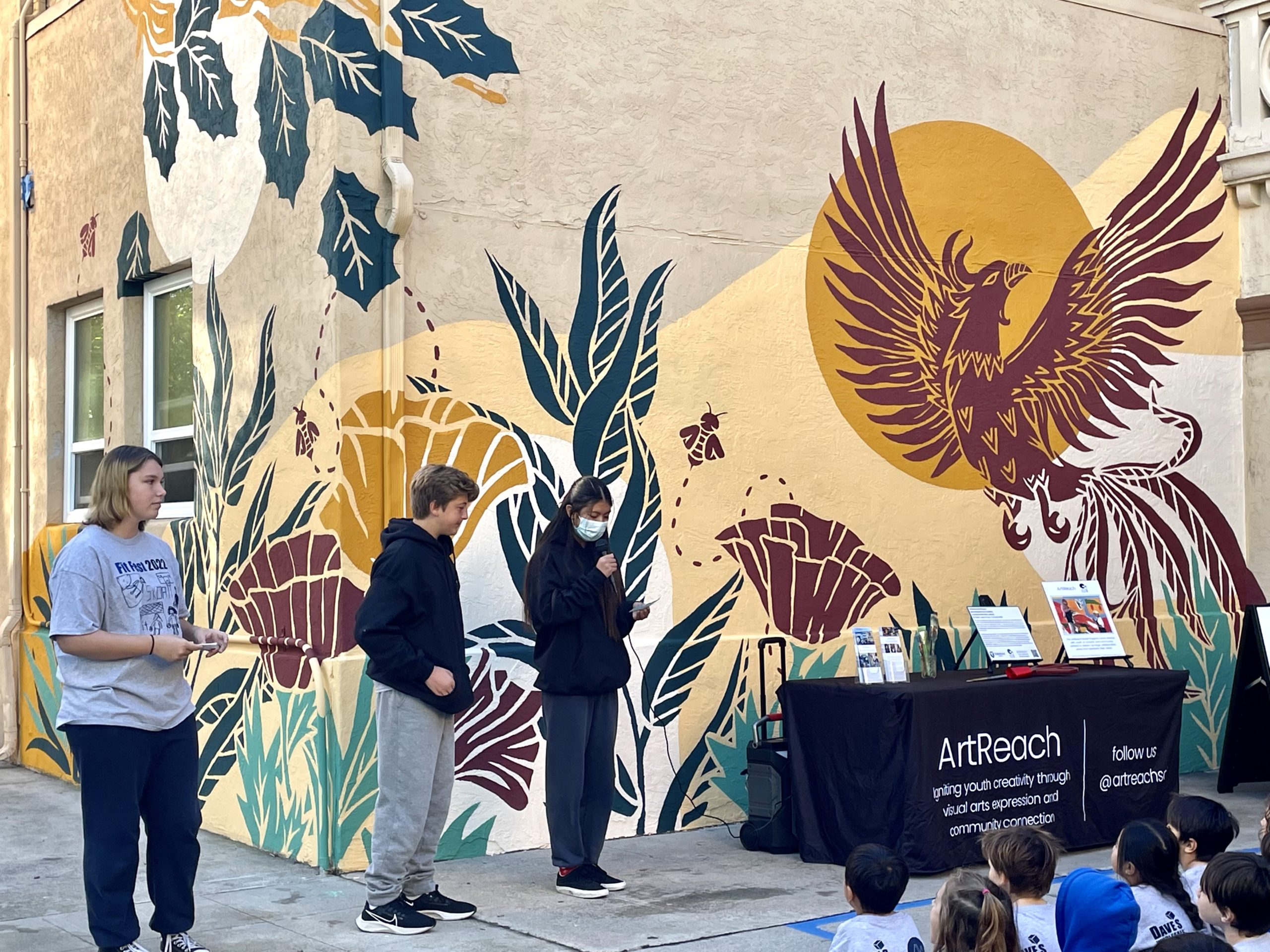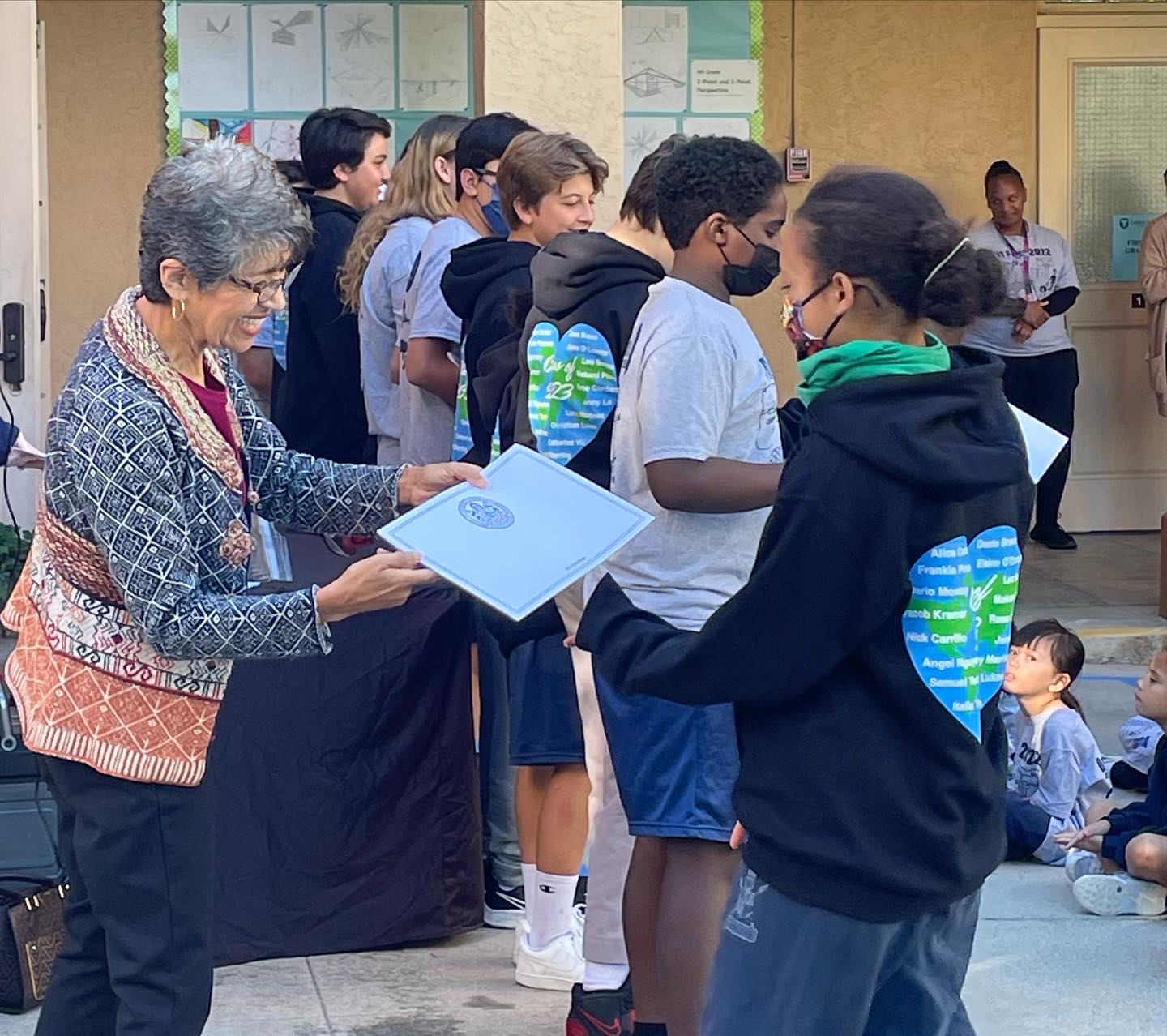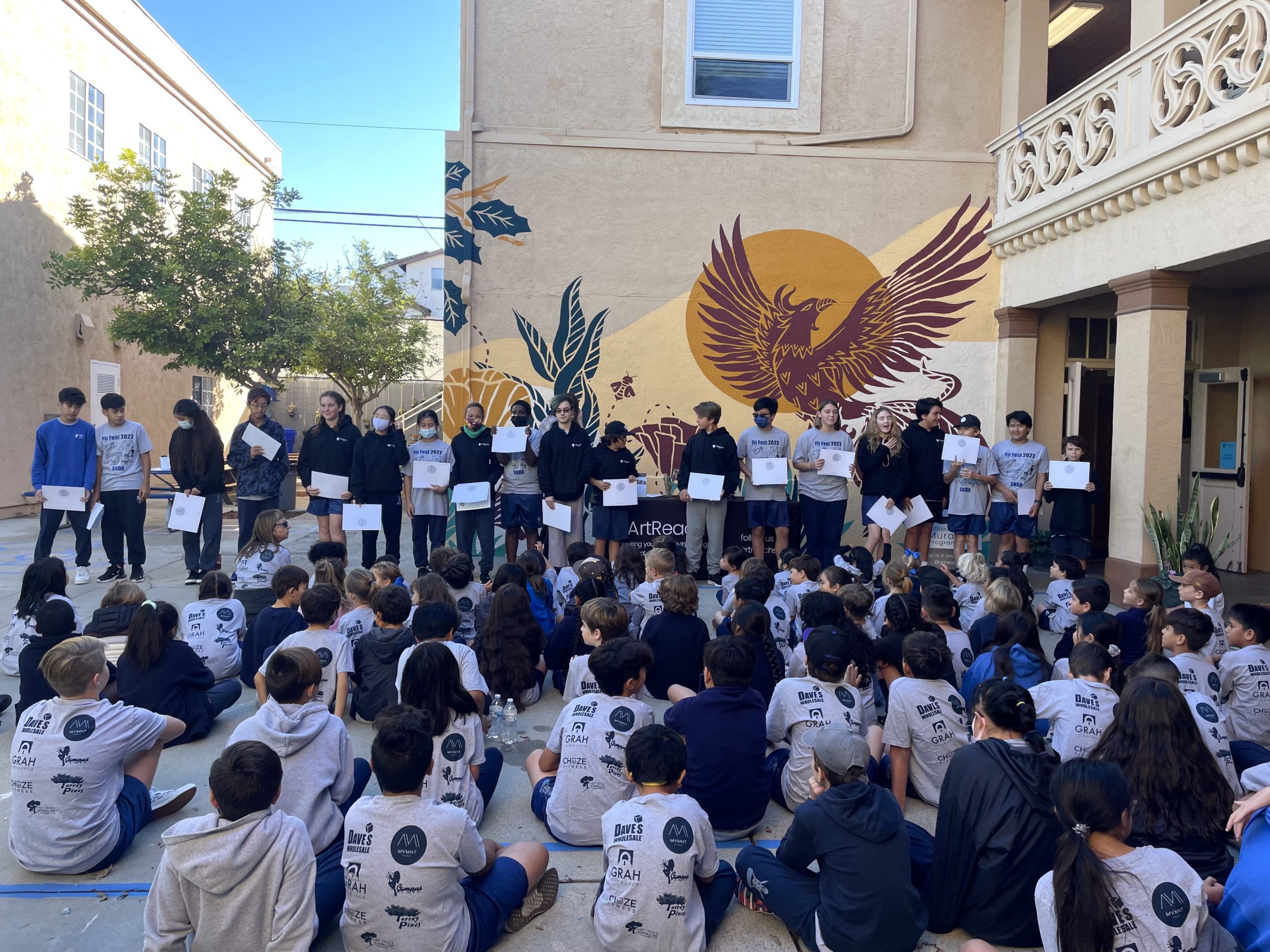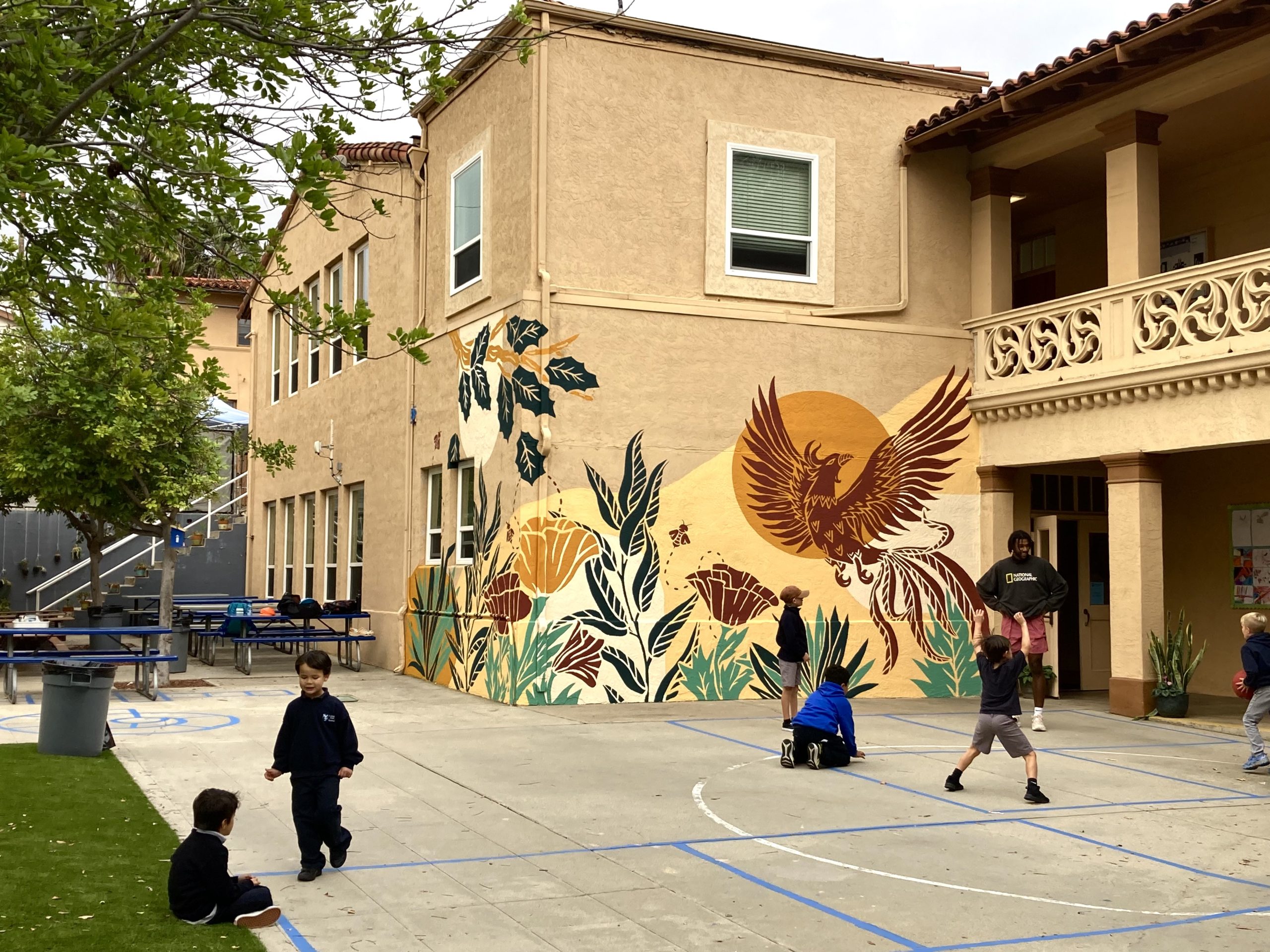 This mural was collaboratively painted and inspired by the St. Katharine Drexel Academy 8th grade class of 2023. Led and designed by artist Nina Lubarsky, this piece serves to welcome all to a peaceful and uplifting place of growth. A crucial step in the mural process was gathering words, ideas, themes, and actual drawings from the participating students and SKDA staff to help inspire the design imagery. Students drew various plants, trees, suns, and of course, their school mascot of the powerful phoenix.
A skilled and practicing printmaker, Nina Lubarsky rendered this design in the style of a carved relief print, echoing the ancient art of block printing. A mighty phoenix, symbolizing rebirth and transformation, is bursting with pride. Its wings stretched wide, it is set against a big sun- a perfect full circle that signifies family and unity. The rest of the mural is filled with native plants: the resilient and healing aloe vera and California coastal oak tree. Poppies are blooming, bees are buzzing, and sage grows energetically towards the sun. Located in the center of campus and facing the neighborhood community, it serves as a daily reminder to students of their own continued expansion and inner strength.
This mural was funded by Russo Properties, Ltd., College Area Community Council, and District 9 Arts, Culture & Community Festivals.