Tom DeLonge and Jason Mraz creations head up ArtReach's 32-model art auction of one-off custom guitars
SEPTEMBER 3, 2021
Click to read the article online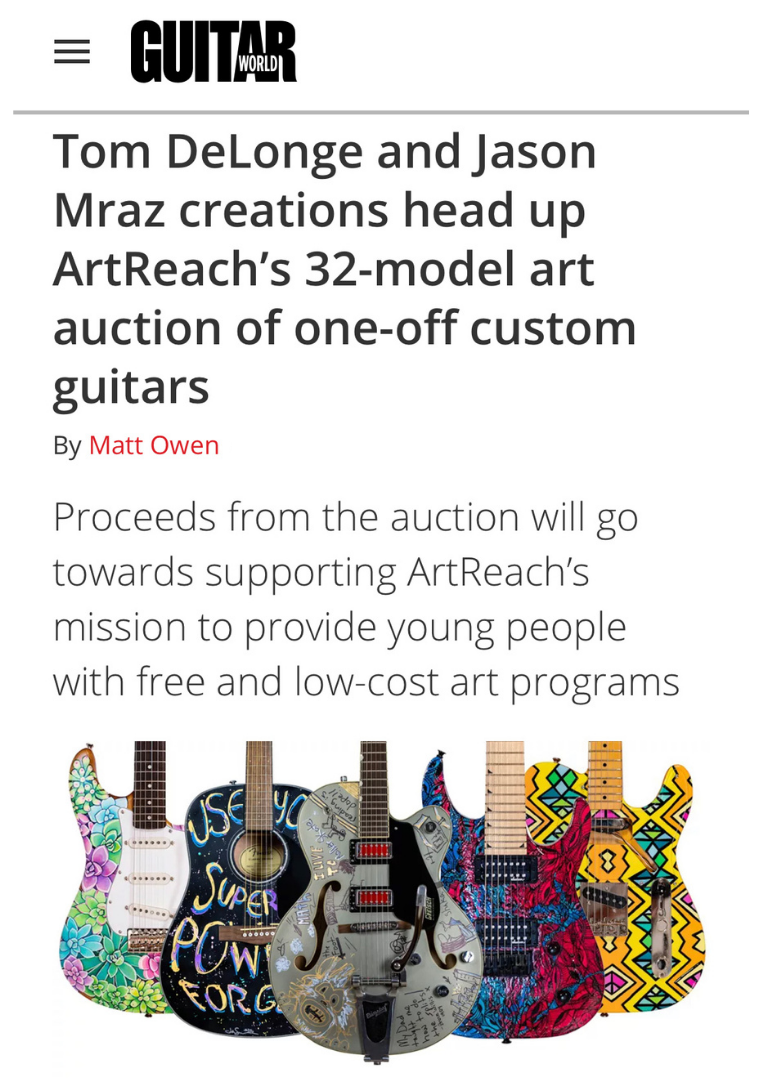 Proceeds from the auction will go towards supporting ArtReach's mission to provide young people with free and low-cost art programs
ArtReach has announced its upcoming Guitar Art auction – an event that will see the sale of 32 wild electric guitars, acoustic guitars and bass guitars custom-crafted by an array of renowned musicians and artists.
Comprising a number of familiar models – including Fender Stratocasters, Jazzmasters and Telecasters, as well as Jackson and Gretsch guitars – the lineup boasts an assortment of one-of-a-kind axes that will be auctioned off in aid of the ArtReach's mission to promote art education.
Tom DeLonge and Jason Mraz spearhead the musicians department, with the Blink-182 six-stringer treating his "To the Stars" Gretsch Electromatic Rat Rod to an off-the-chains body art, featuring hand-drawn sketches and scrawls.
Mraz, on the other, hand opted for a more cosmic theme, with his "Use Your Super Powers For Good" Fender CD-60 Dreadnought sporting an out-of-this-world constellation-inspired pattern and emphatic, motivational text.