REACH Academy // El Cajon
Mural Artists: Donald Gould + Regan Russell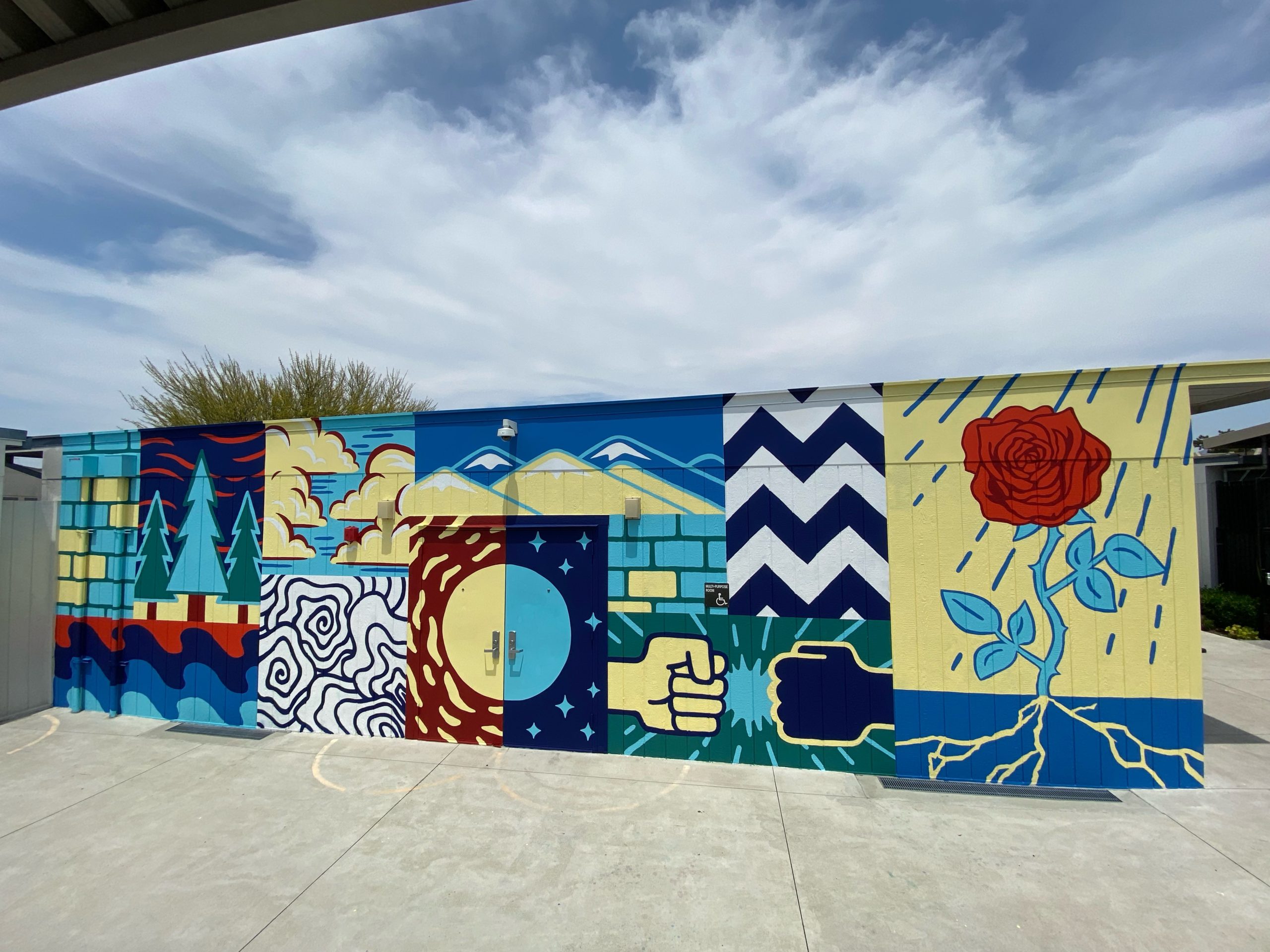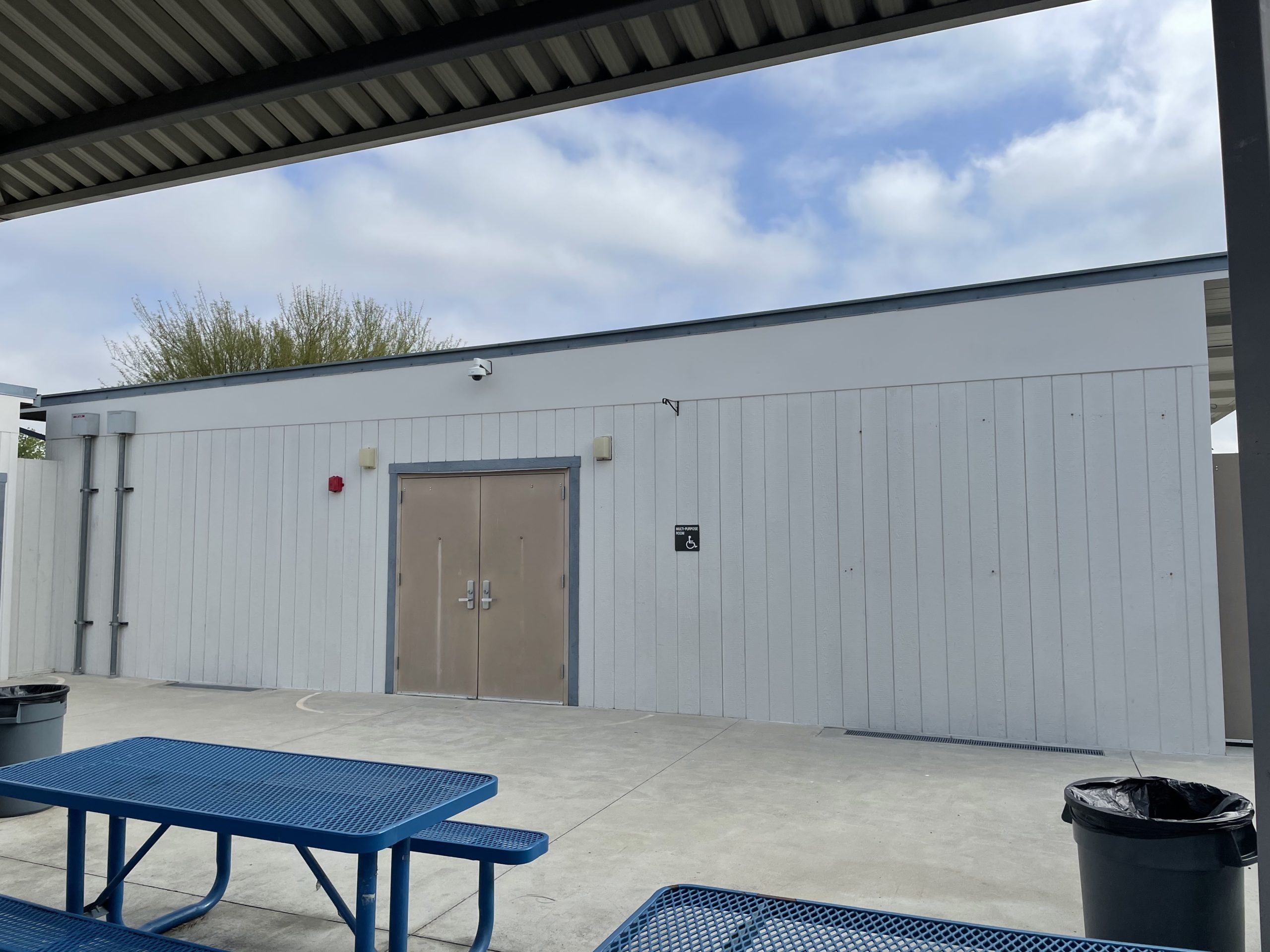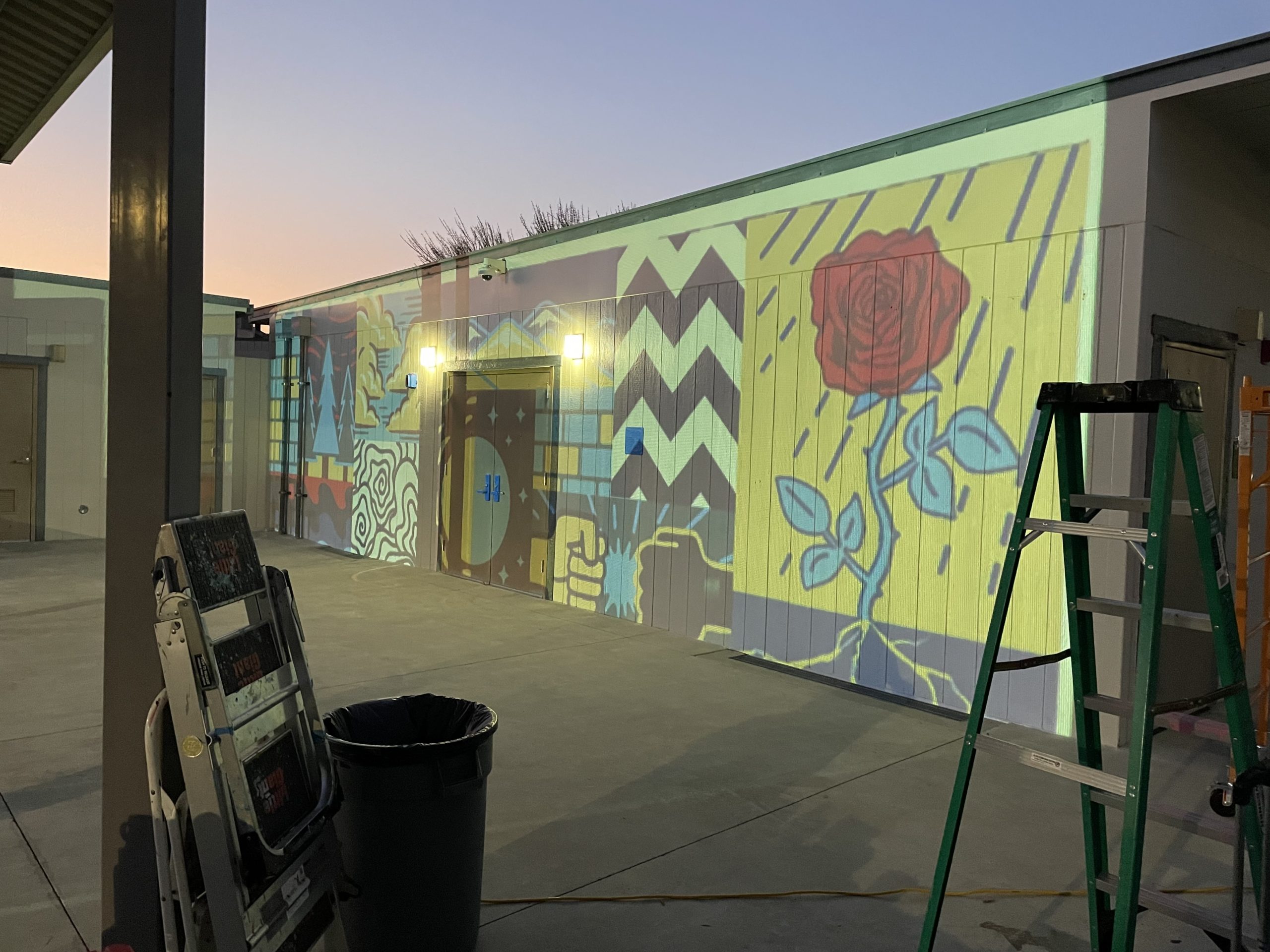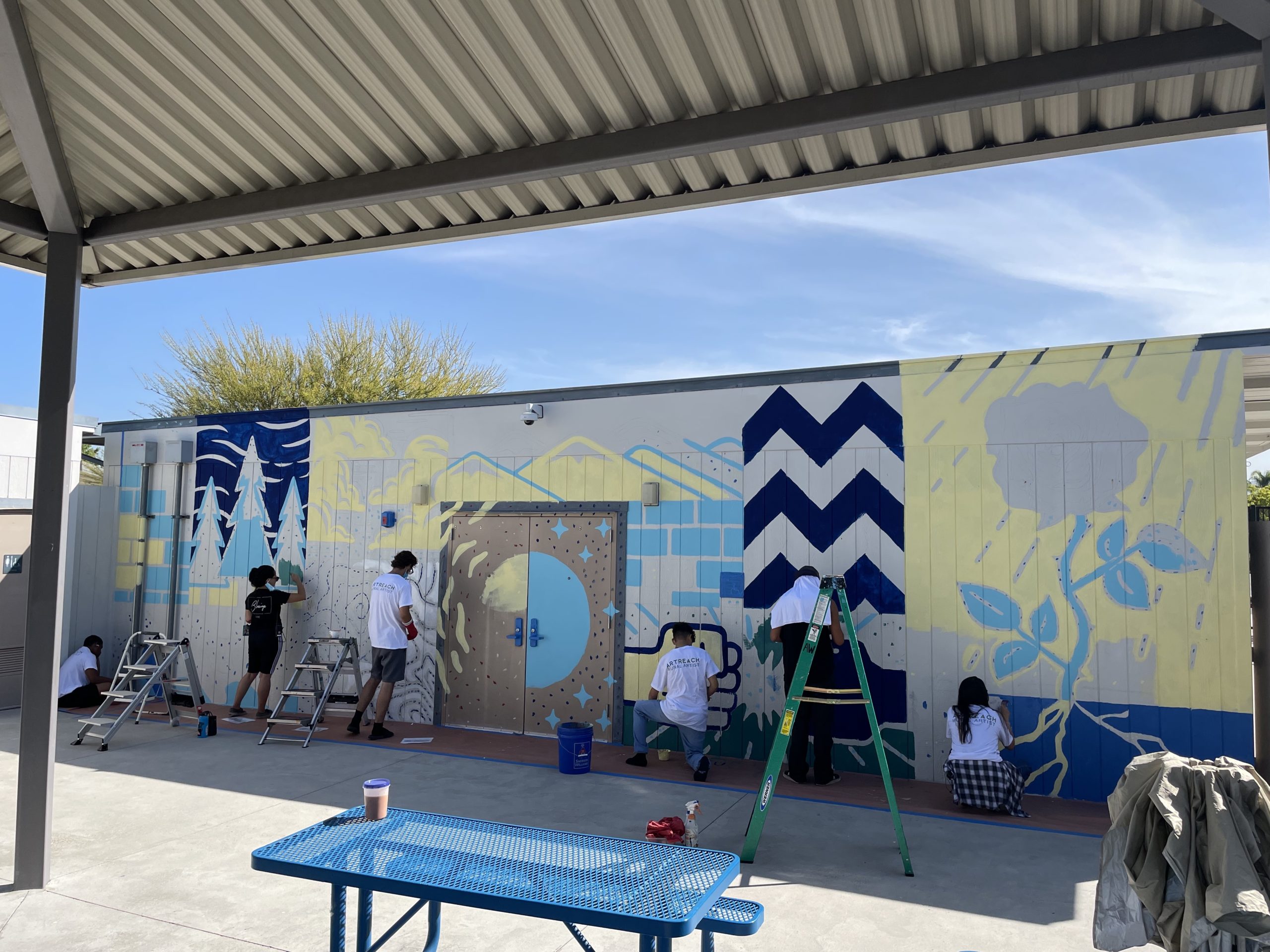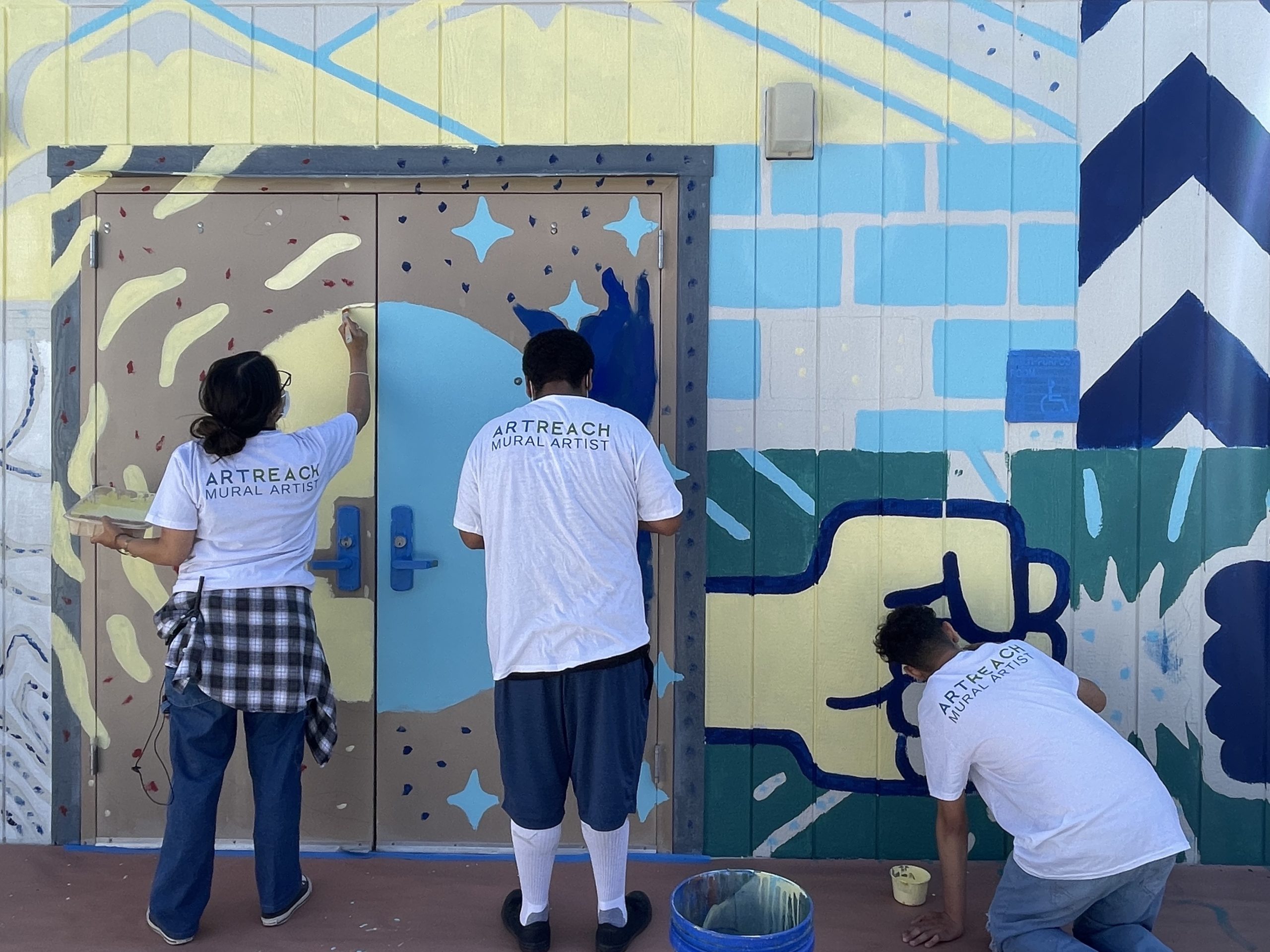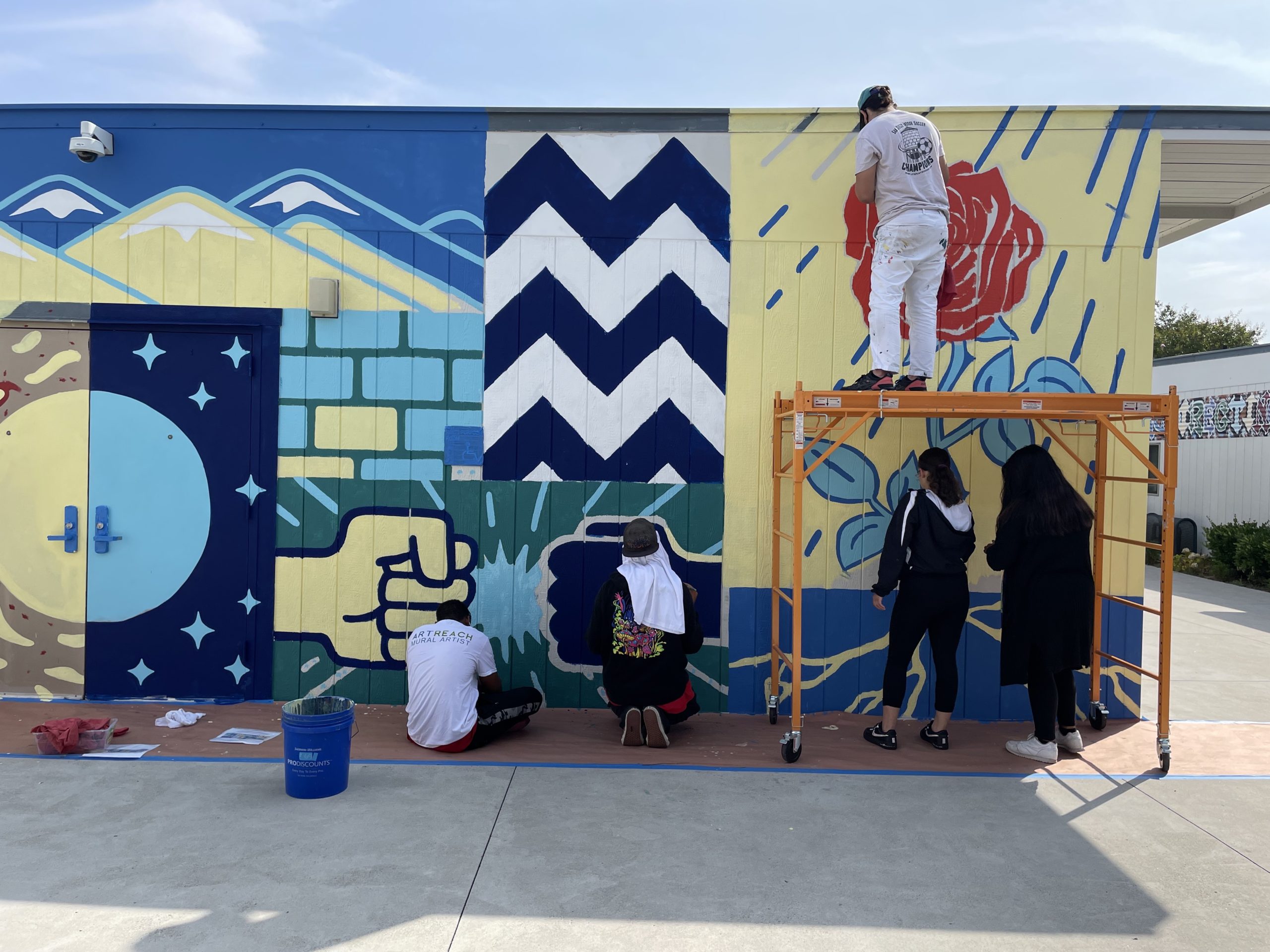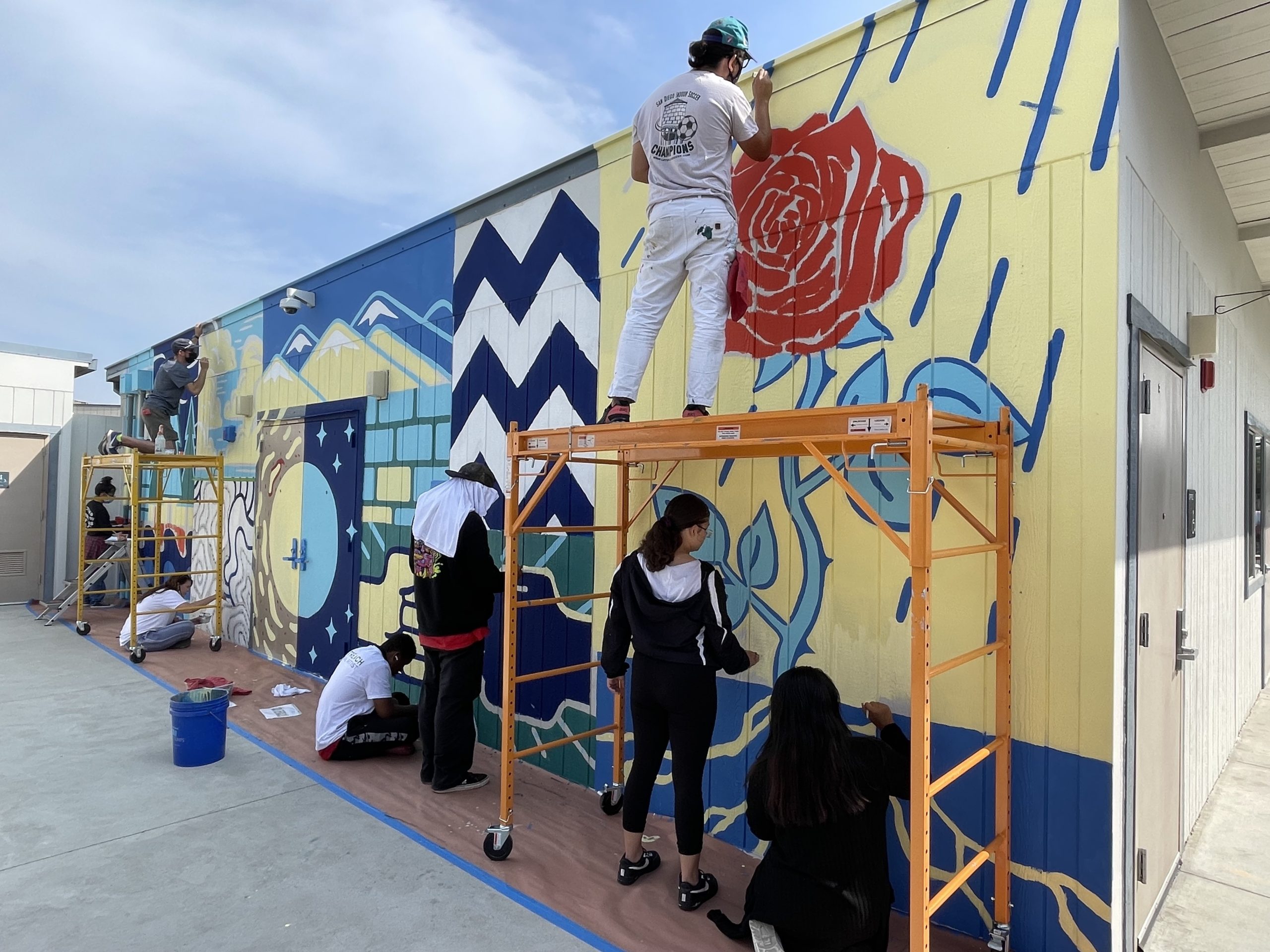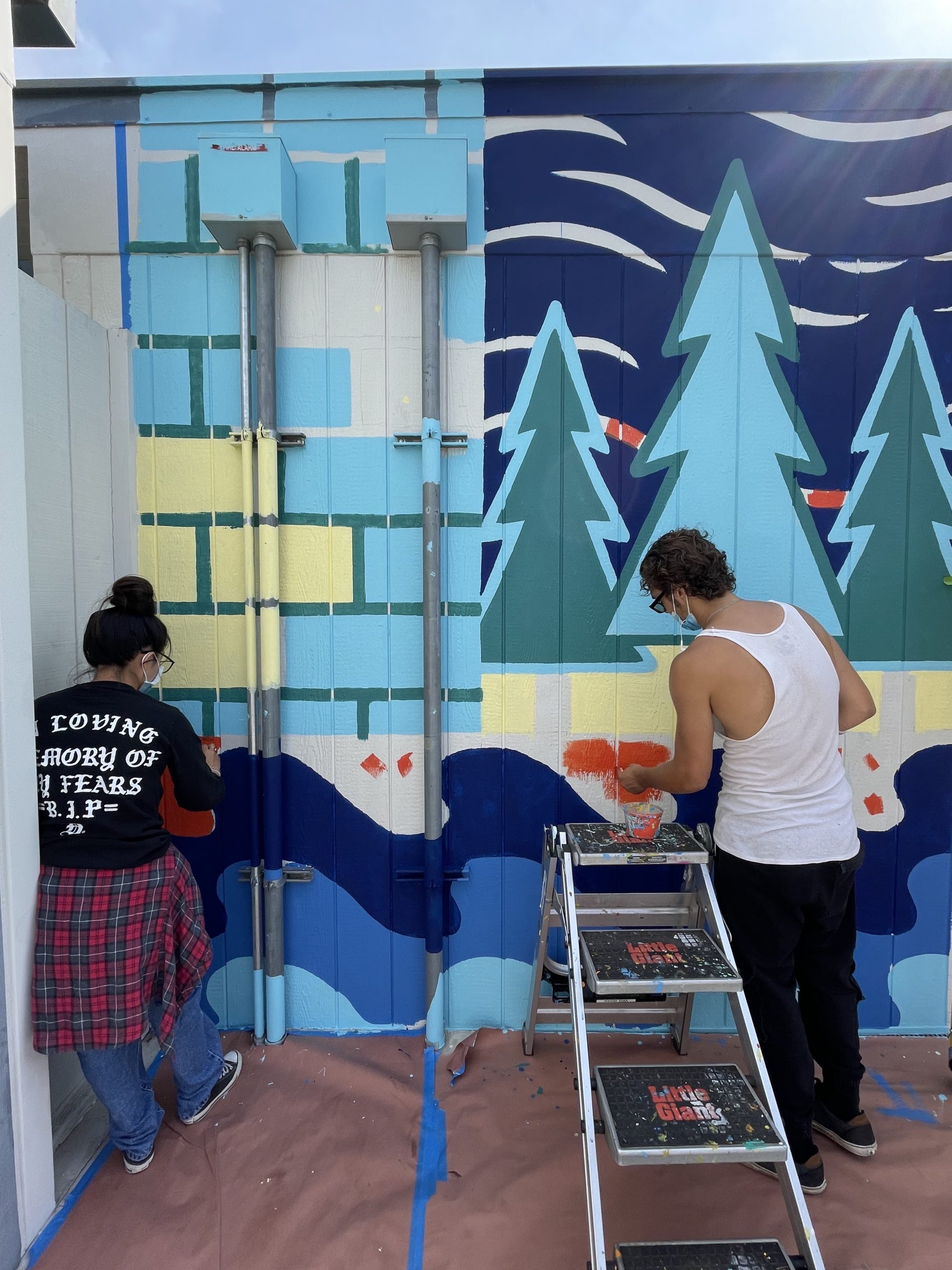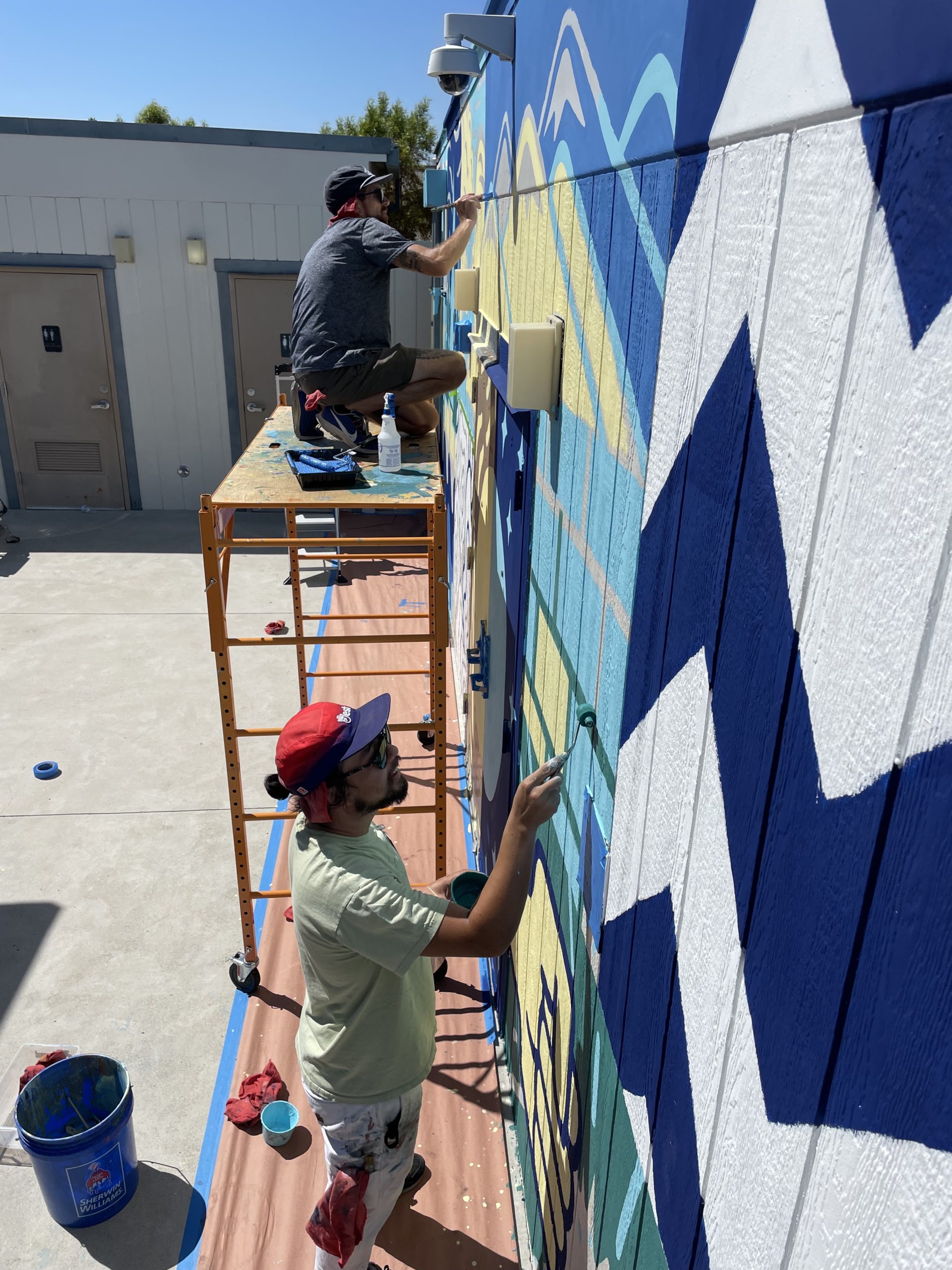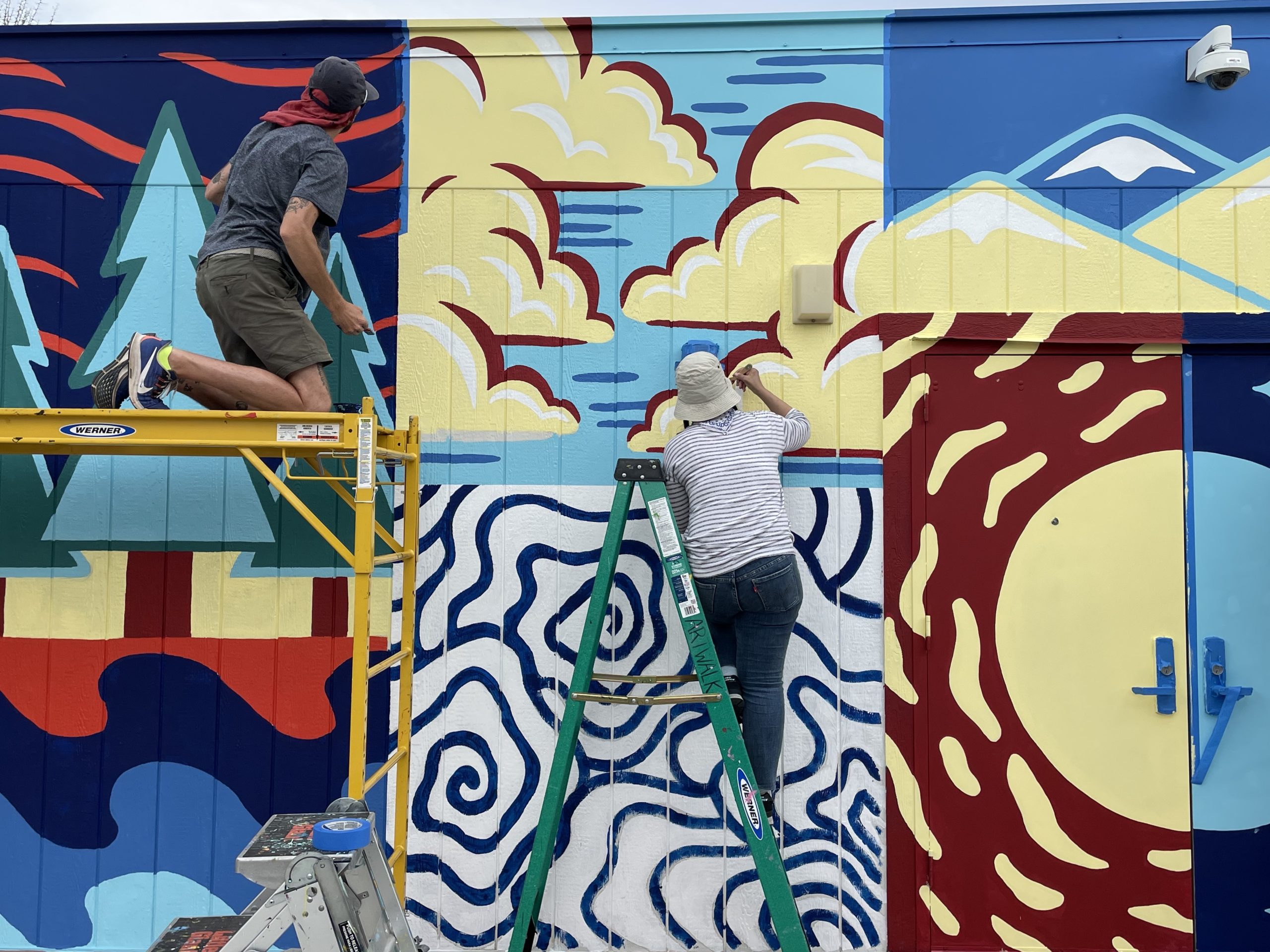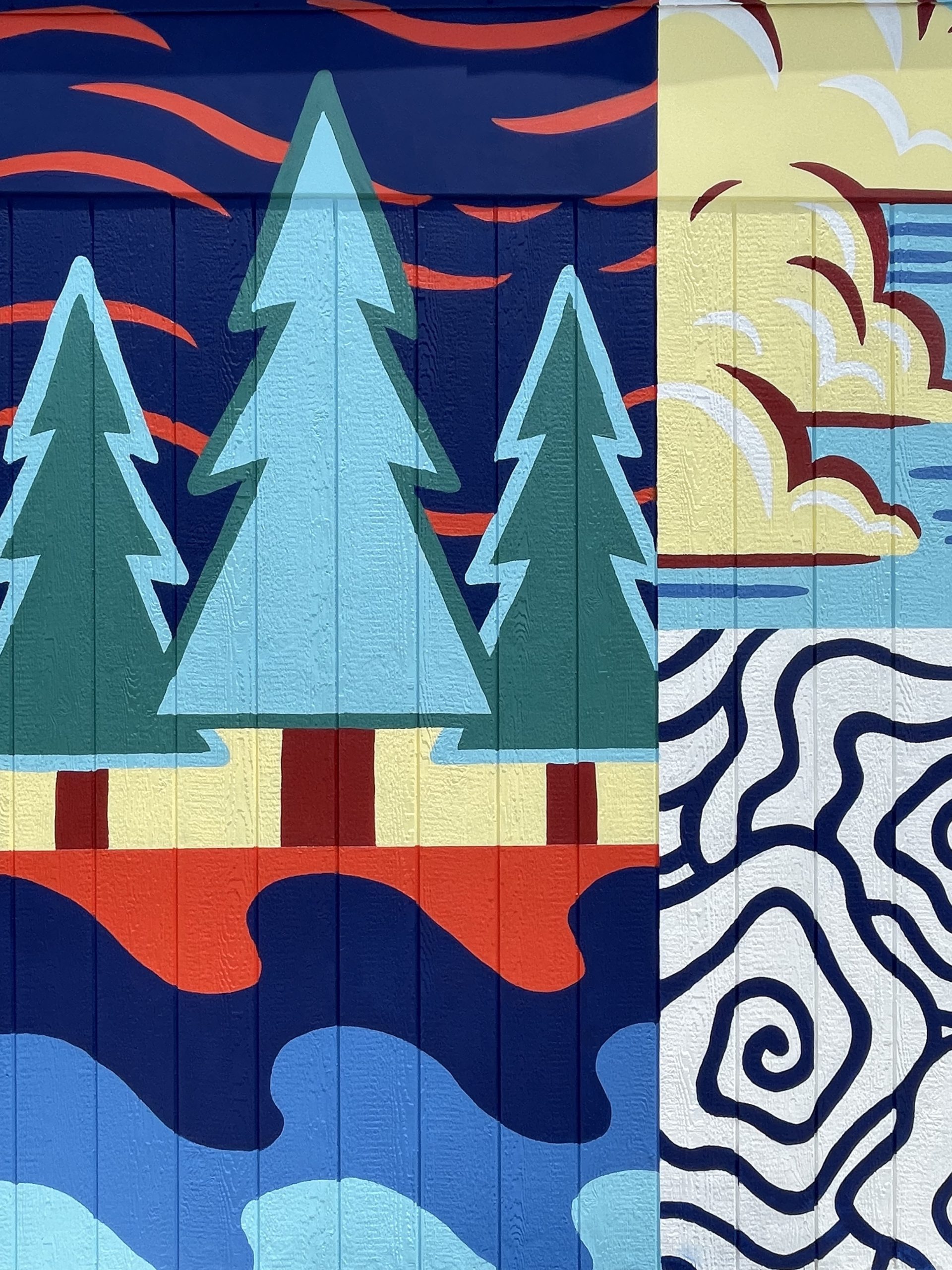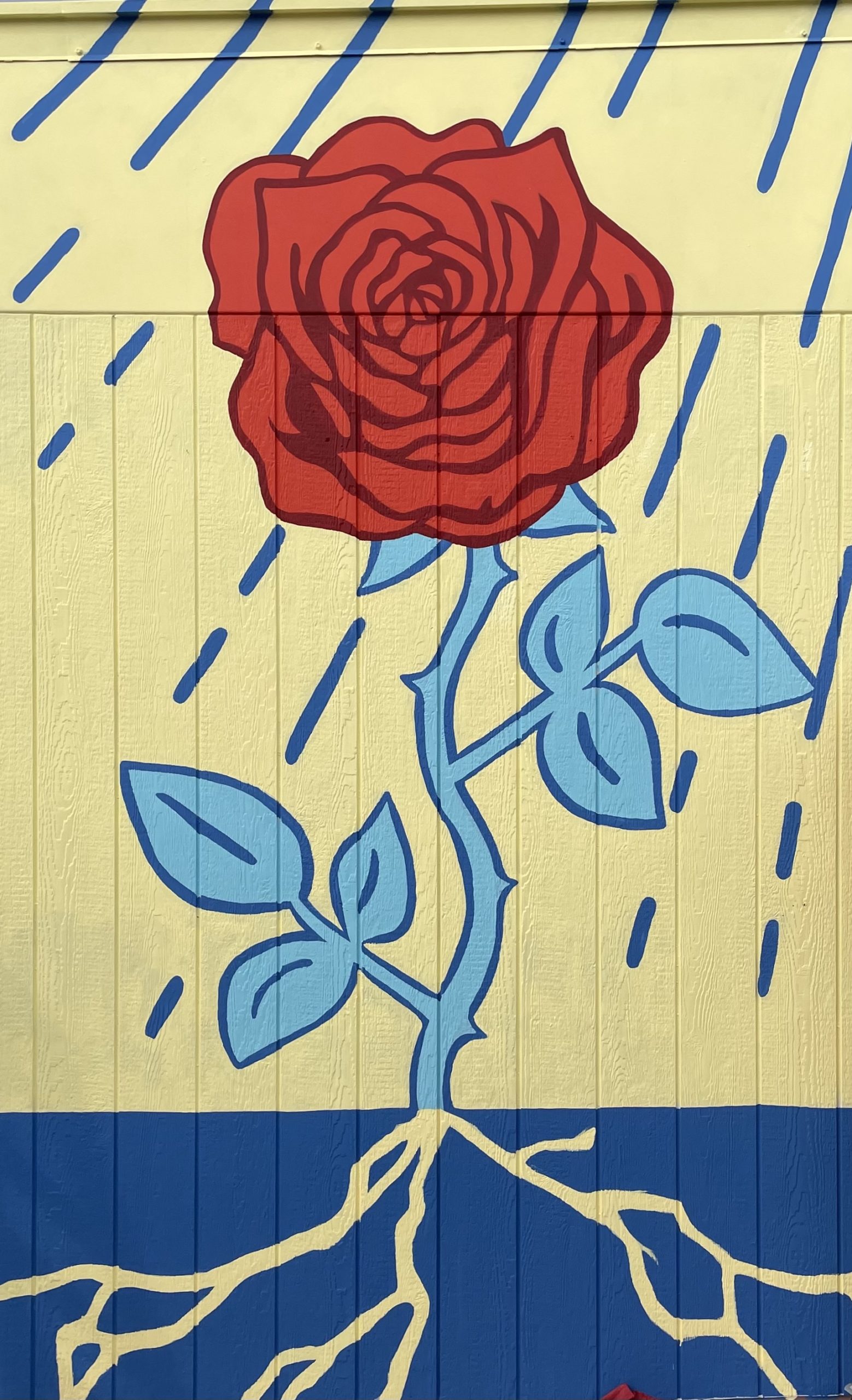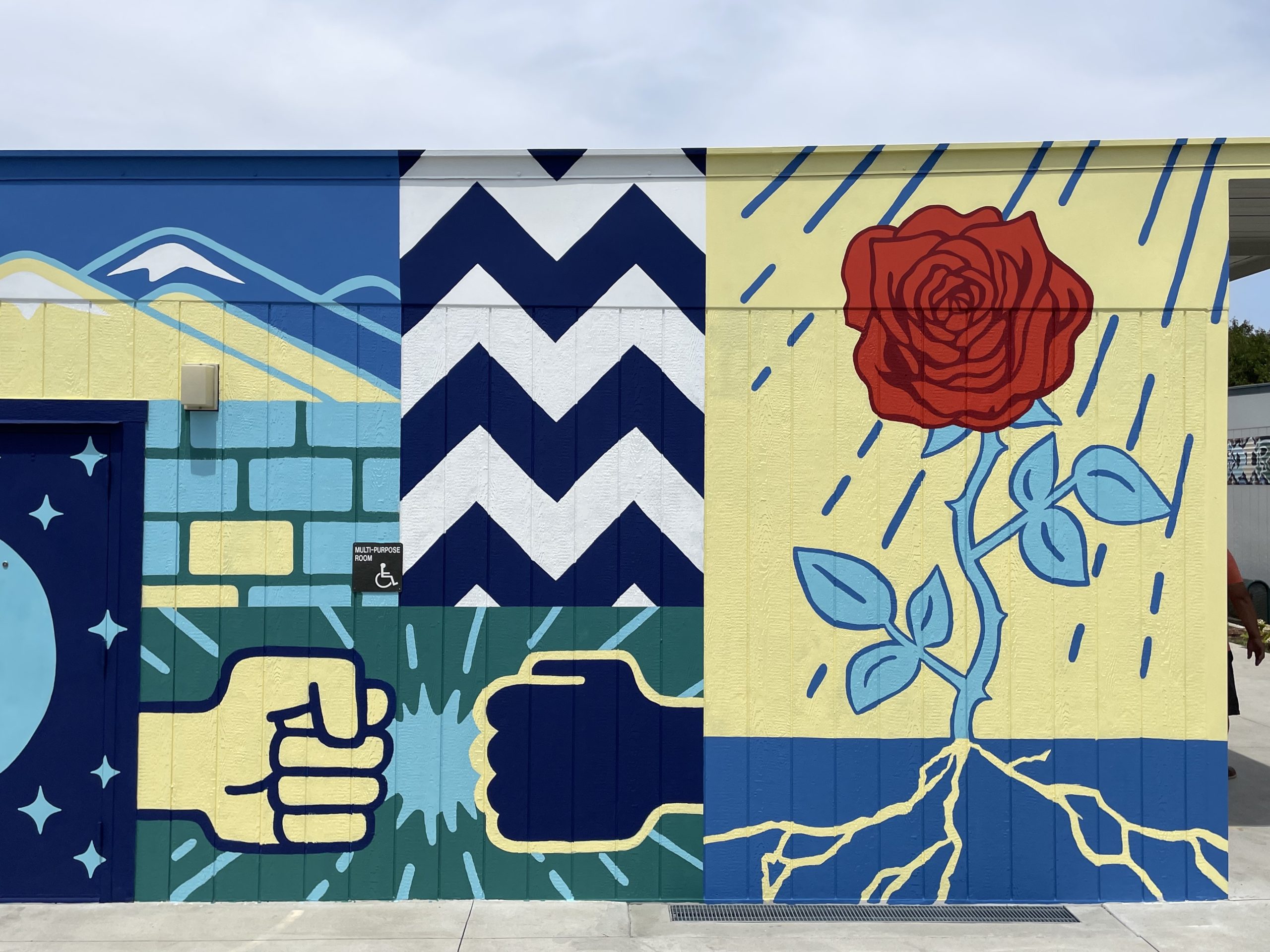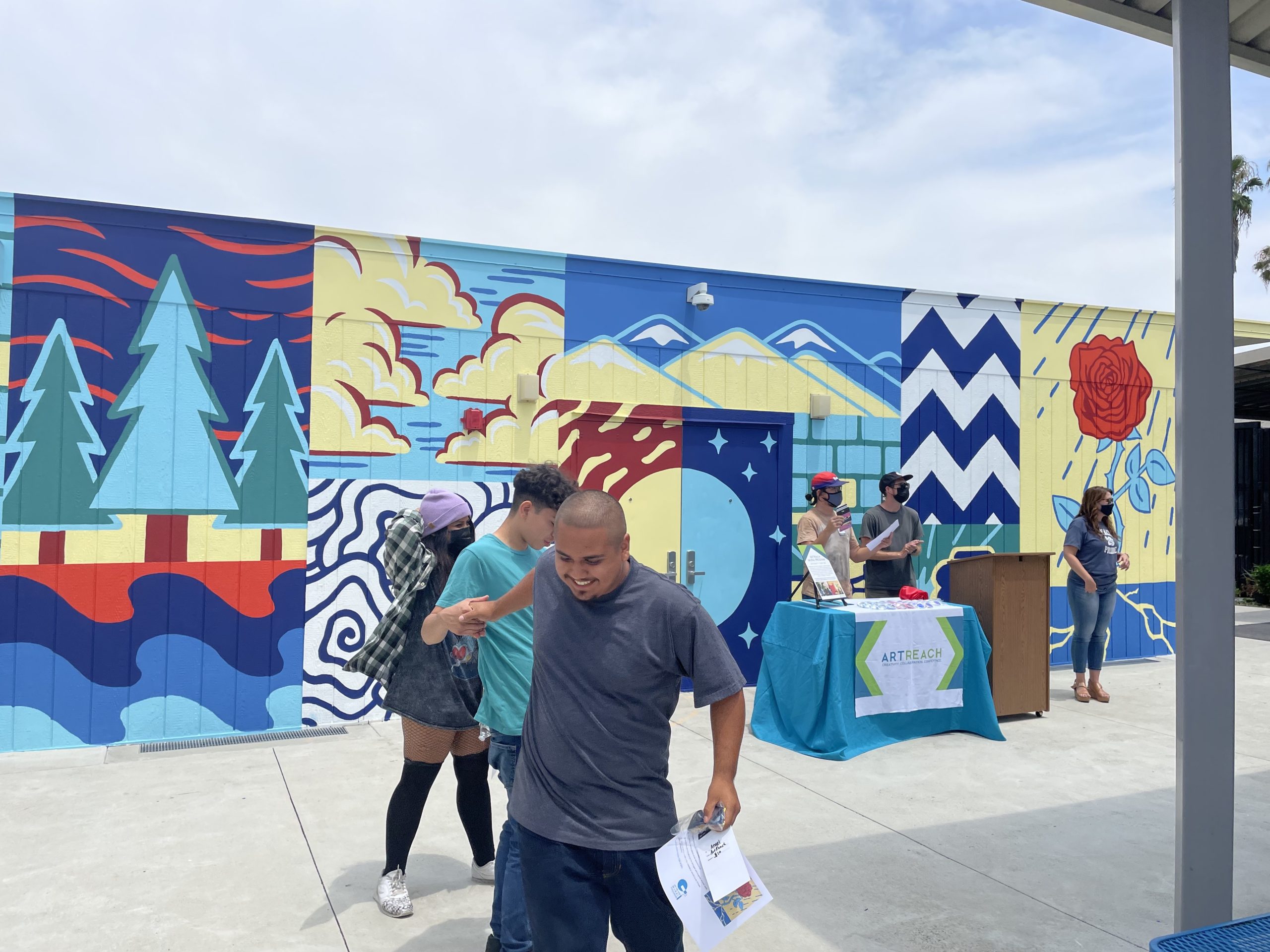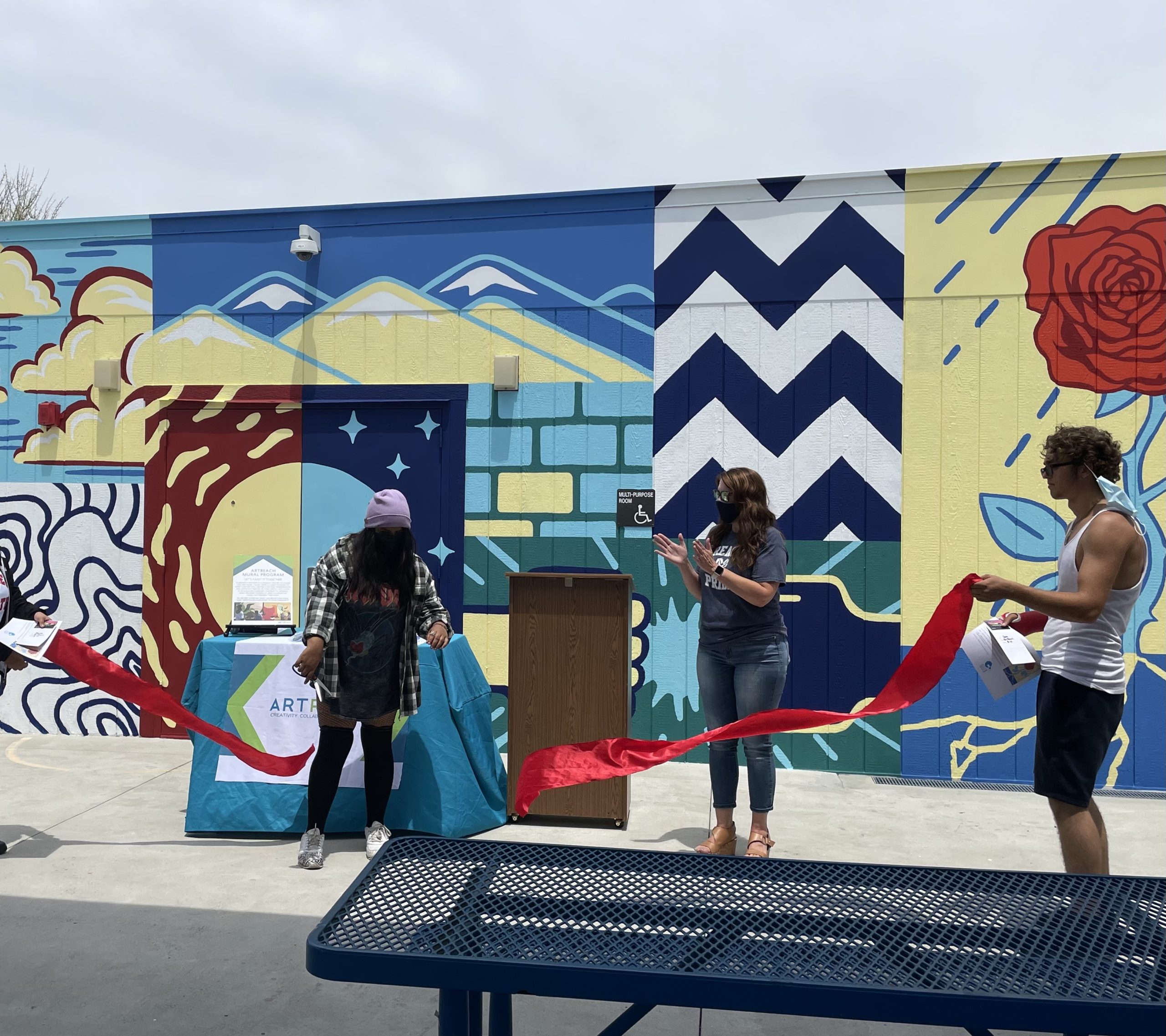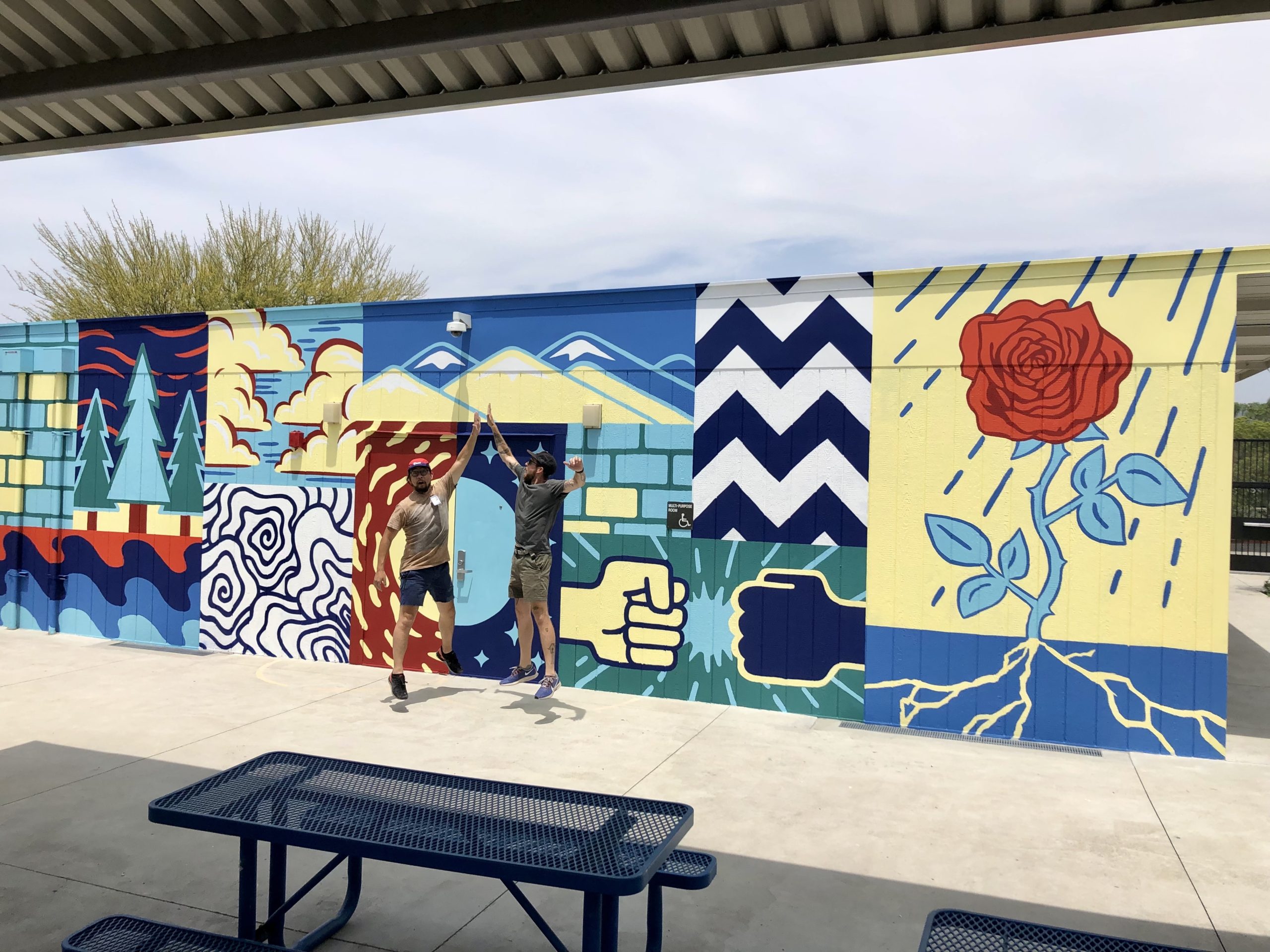 Did you hear about the rose that grew
from a crack in the concrete?
Proving nature's law is wrong it
learned to walk with out having feet.
Funny it seems, but by keeping its dreams,
it learned to breathe fresh air.
Long live the rose that grew from concrete
when no one else ever cared.
-Tupac Shakur
This mural was painted by the REACH Academy summer class of 2021. Led by Donald Gould and Regan Russell, it is composed of modular sections containing different imagery, themes and symbolism. The duality of night and day, light and dark, can be seen as the focal point with the sun and moon centered on the doors. The natural landscapes surrounding El Cajon and San Diego as a whole are seen with the forest, ocean, and mountain imagery. Zig-zag, wavy, and flowing patterns designed by REACH students during mural-design input classes balance out the representational imagery. Light seeps through even the strongest of brick walls. Clouds and water are always moving and changing. A fist bump of collaboration speaks to the crucial teamwork needed to create such a large work of art. And lastly, a big and beautiful rose grows out of the cracked concrete ground. It is a reminder to all of hope, resilience, and perseverance.