Sound Station // Chula Vista
Mural Artist: Regan Russell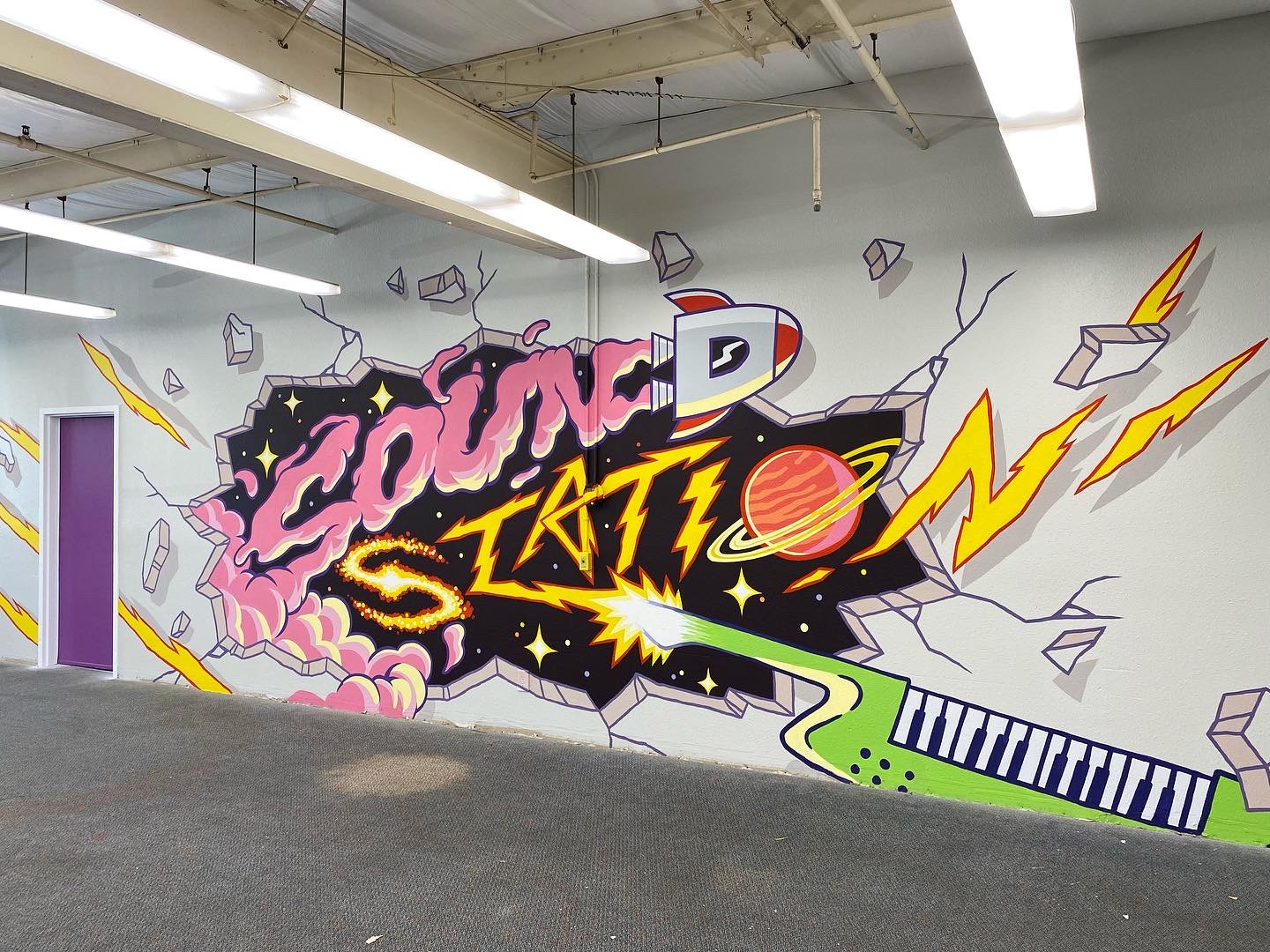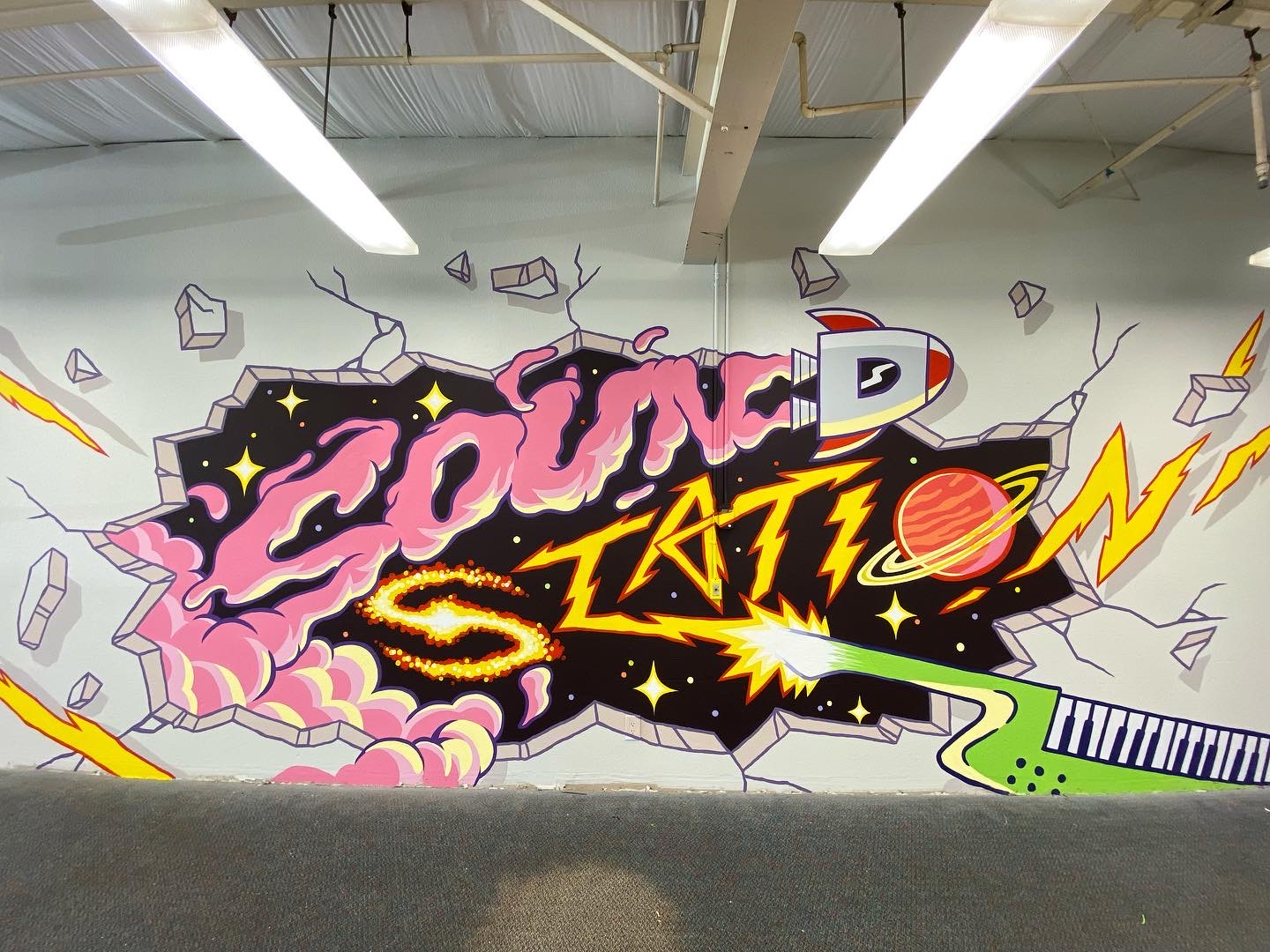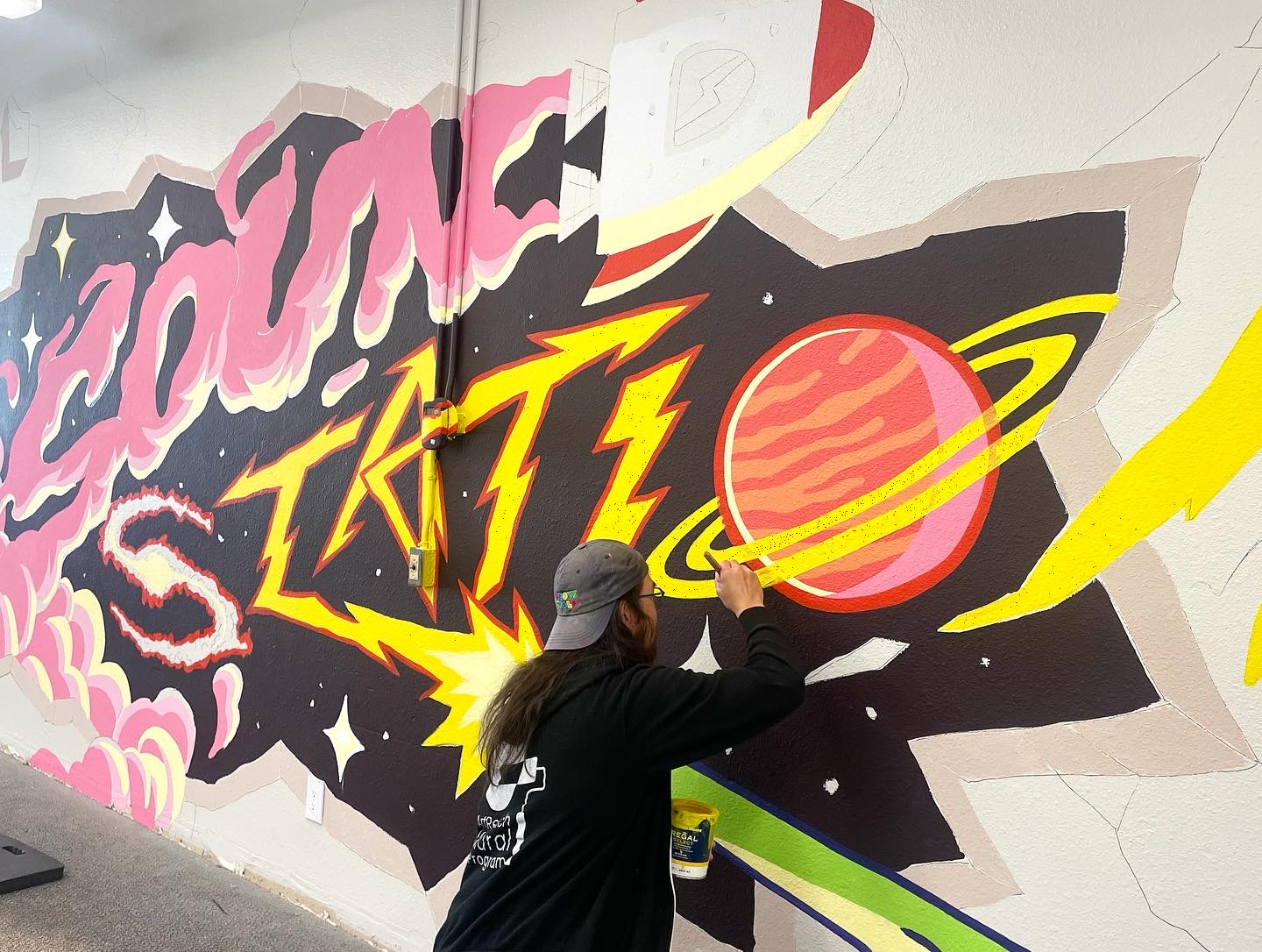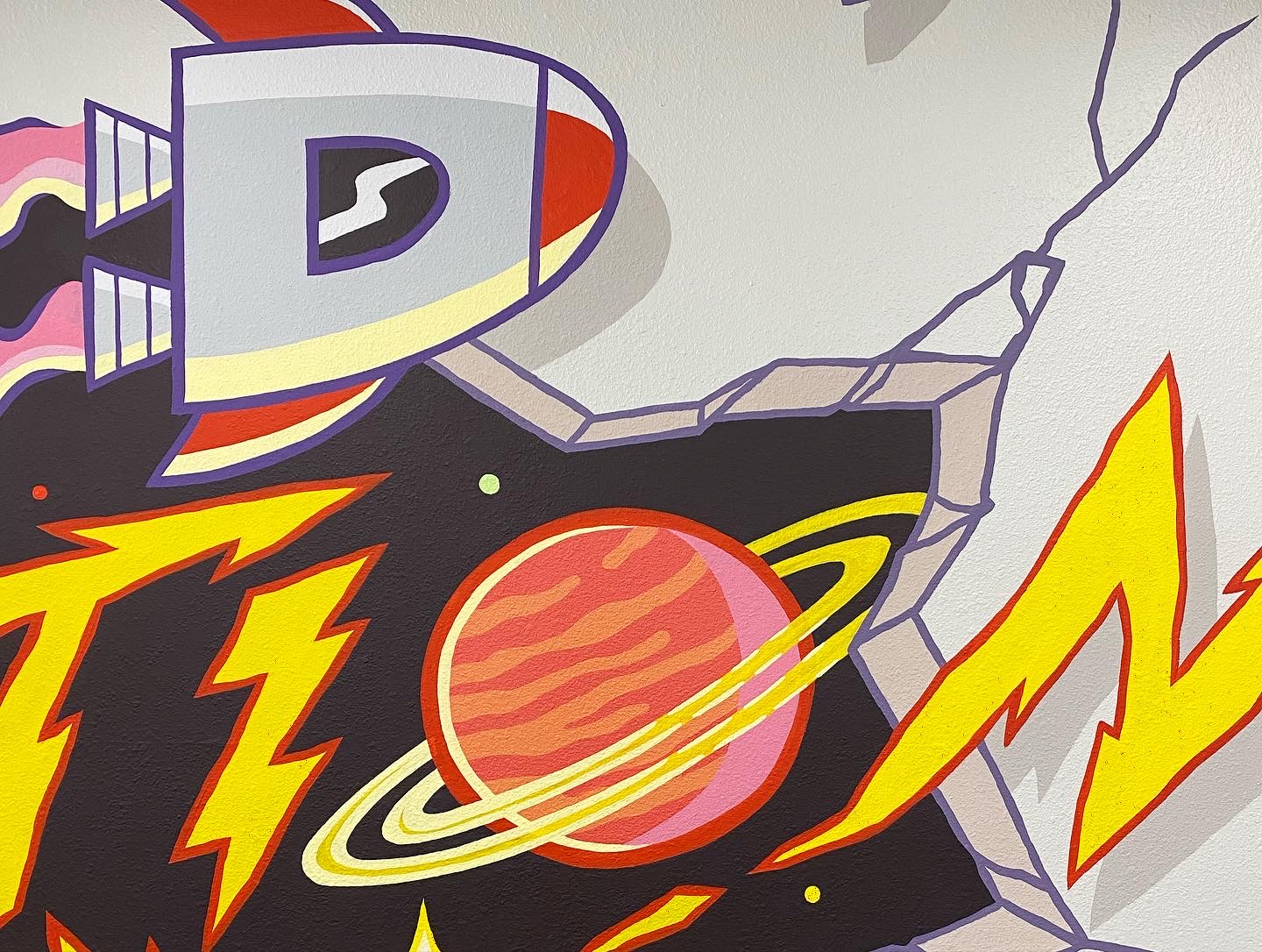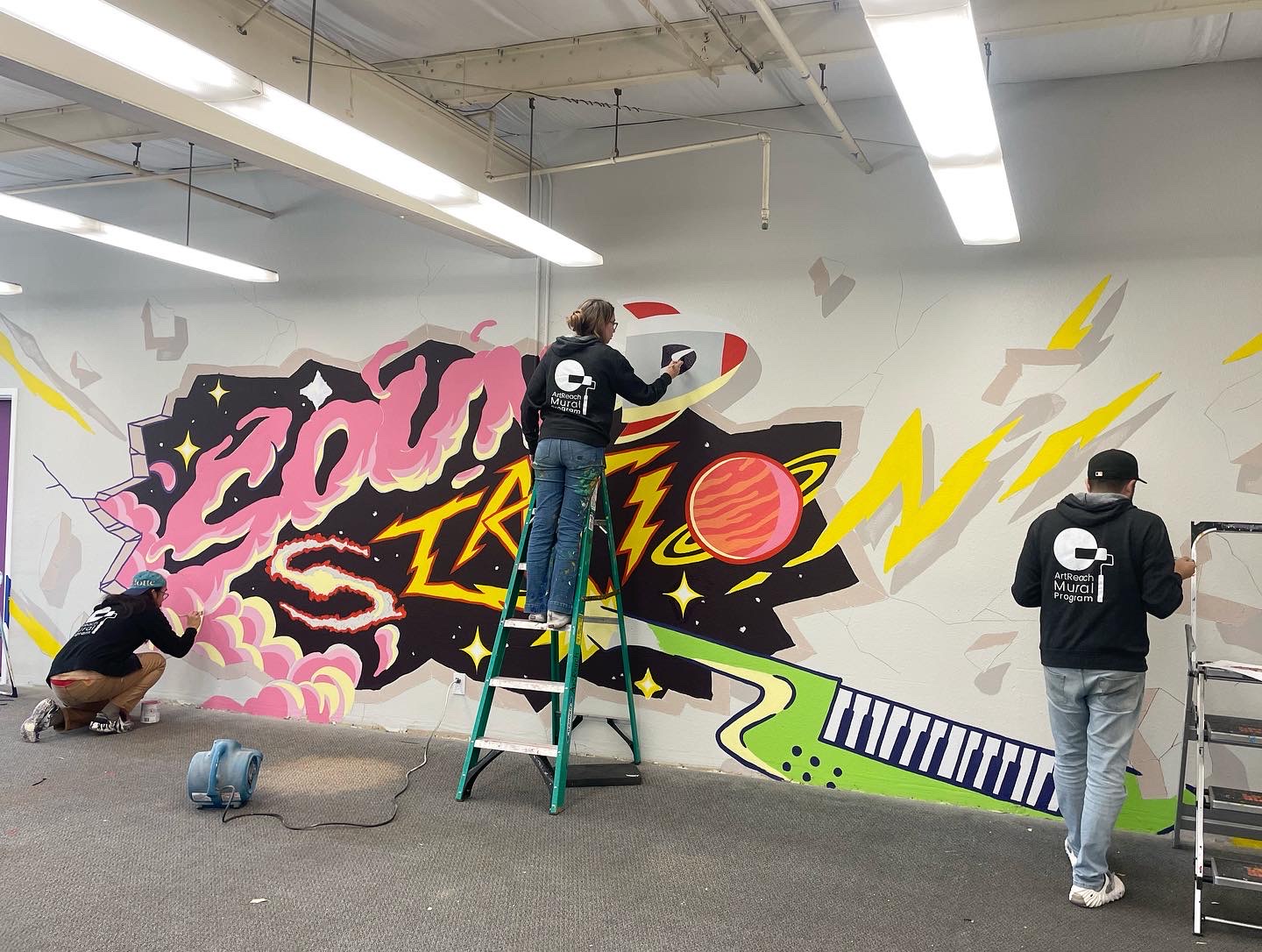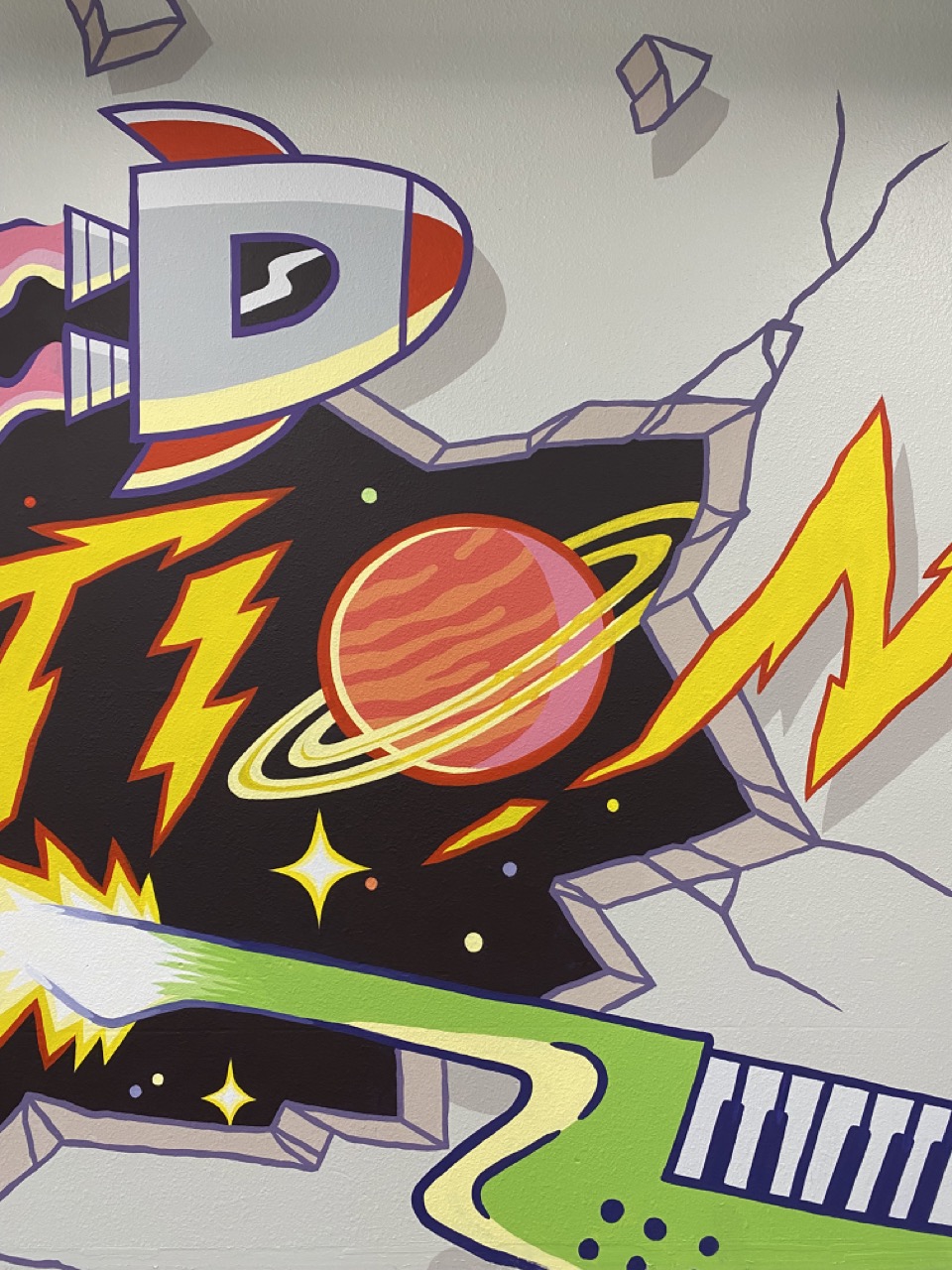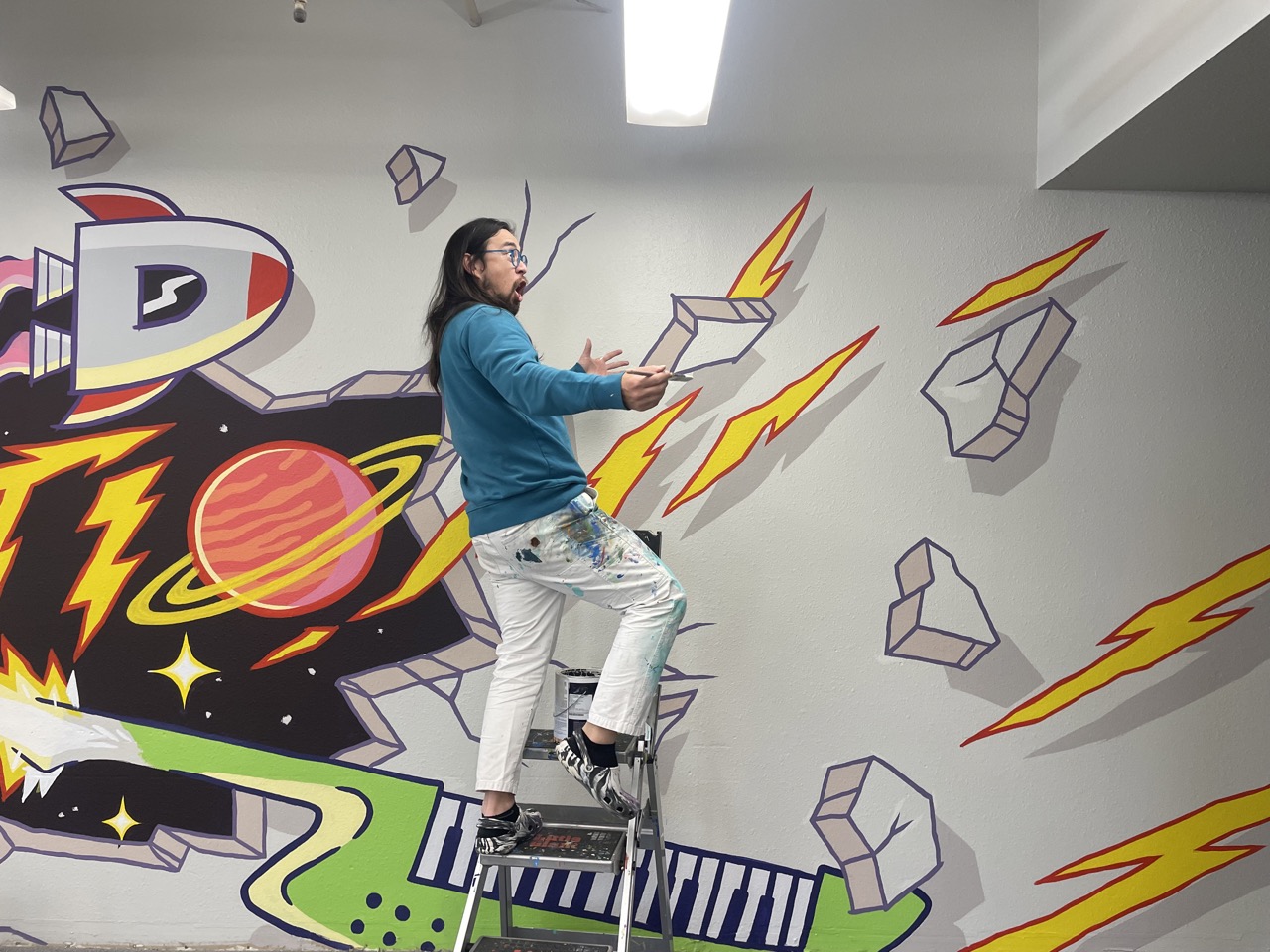 This welcome mural is the first thing that students will see as they enter Sound Station. Designed by artist Regan Russell, it creates an explosive and audible pop of kinetic sound.  The vibrant and bold colors, along with the text breaking through the wall, make the mural look the way one can imagine it would sound. Sound Station is a space that encourages young people to explore their creative passions and discover ways to turn them into a career in the arts.
Regan drew inspiration from the classic comic book art of the 1980s when designing the mural, which is evident in the keytar, laser beams, and retro rocket ship elements. The rocket ship represents the start of a new adventure, connecting to the students' exploration of creative careers. One of the mural's most striking features is the words appearing to break out of the wall, reflecting the disruptive and innovative nature of the arts. The broken walls symbolize the barriers and challenges that students will need to overcome, while the solar system and mysterious planet represent the endless possibilities of career choices. Regan's design serves as a testament to the unapologetic creativity and boldness of careers in the arts. The mural welcomes all students to the unique and inspiring Sound Station space.
The Sound Station experience is a collaboration between the Chula Vista Elementary School District and the City of Chula Vista. The Sound Station aims to immerse students in the creative process while simultaneously identifying their strengths and interests in potential careers in Southern California's burgeoning creative economy.
This project was made possible by the City of Chula Vista and the Chula Vista Library through the Create Chula Vista Visual Arts Grant.