Genesis Senior Veterans Community // El Cajon
Mural Artists: Donald Gould + Regan Russell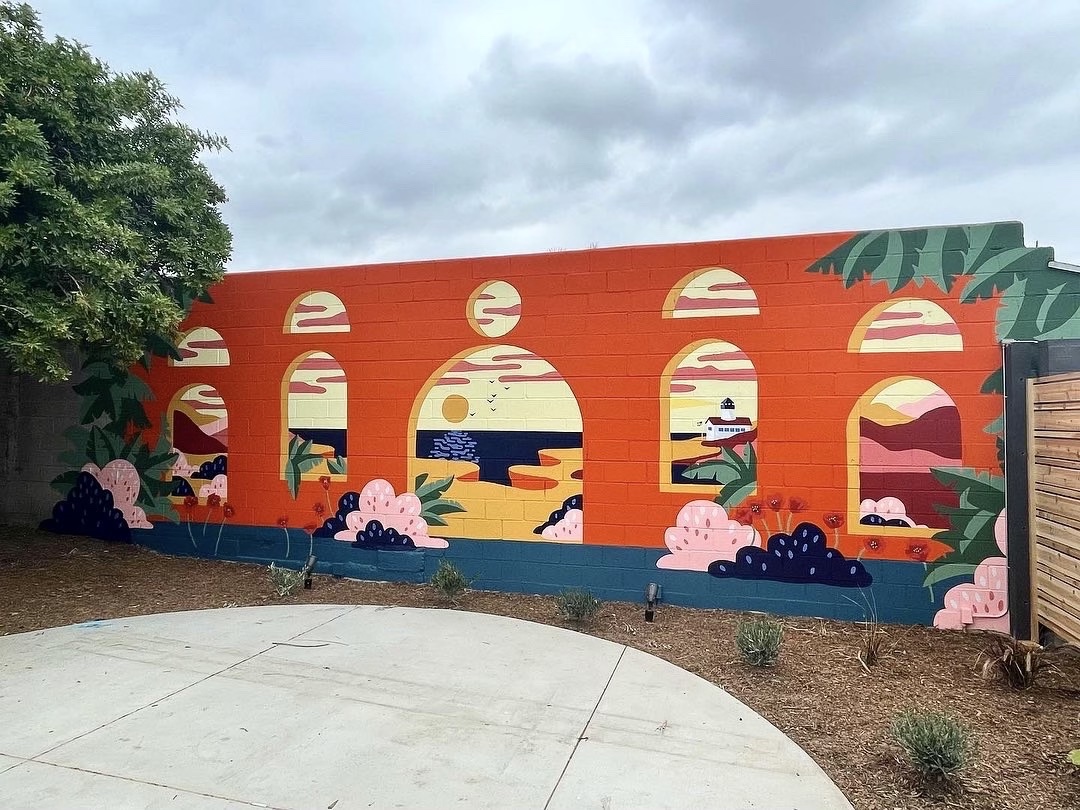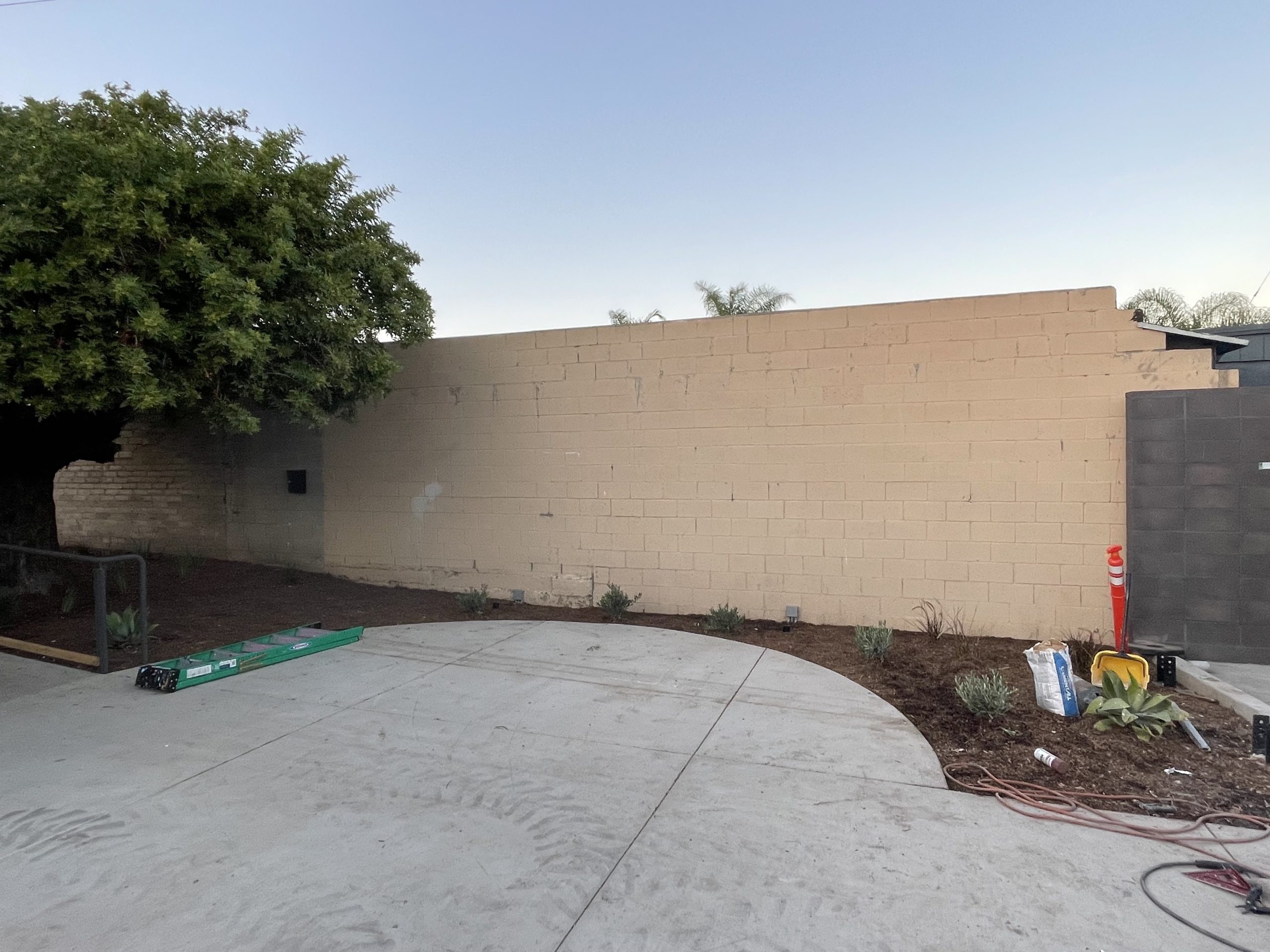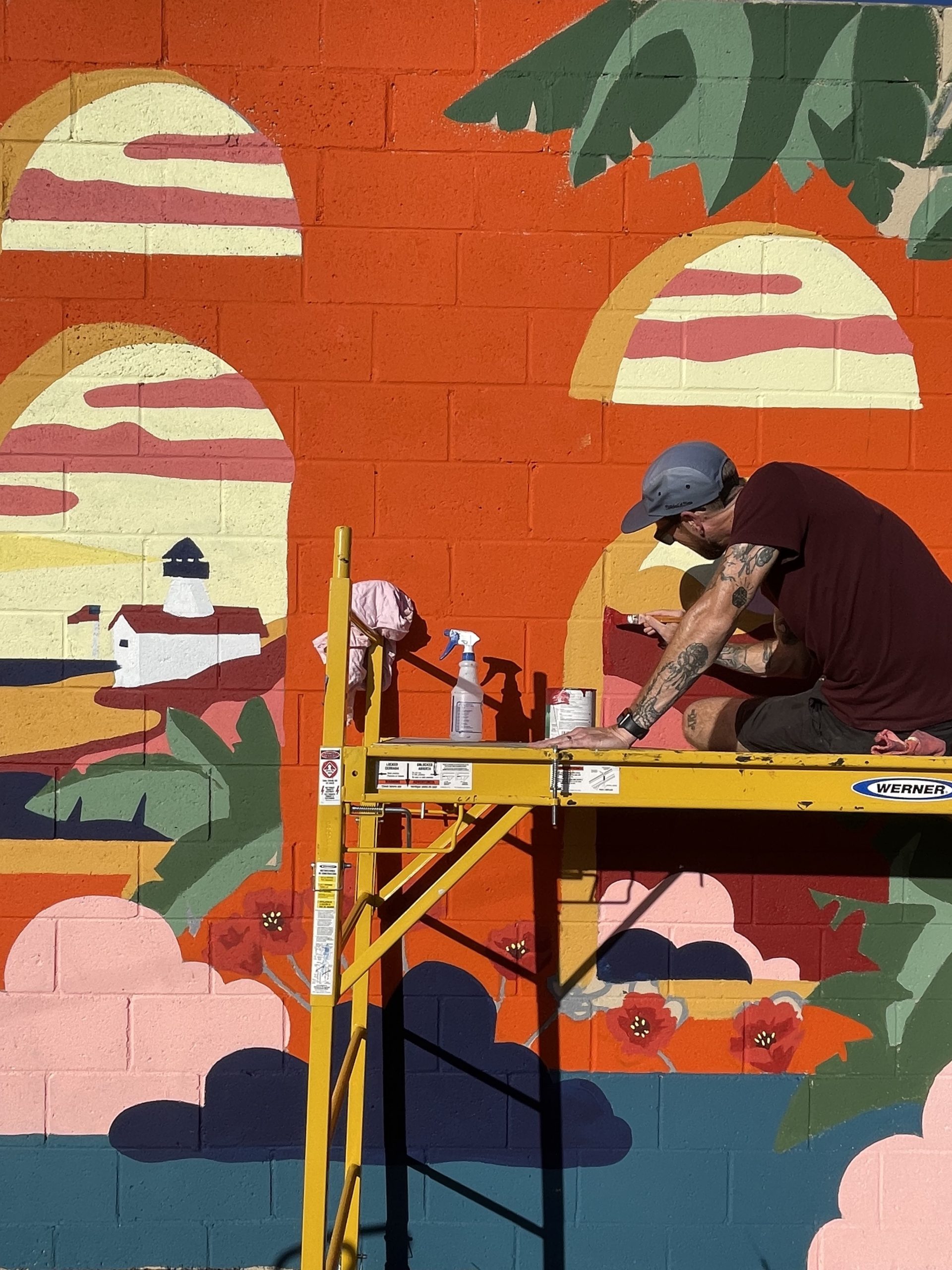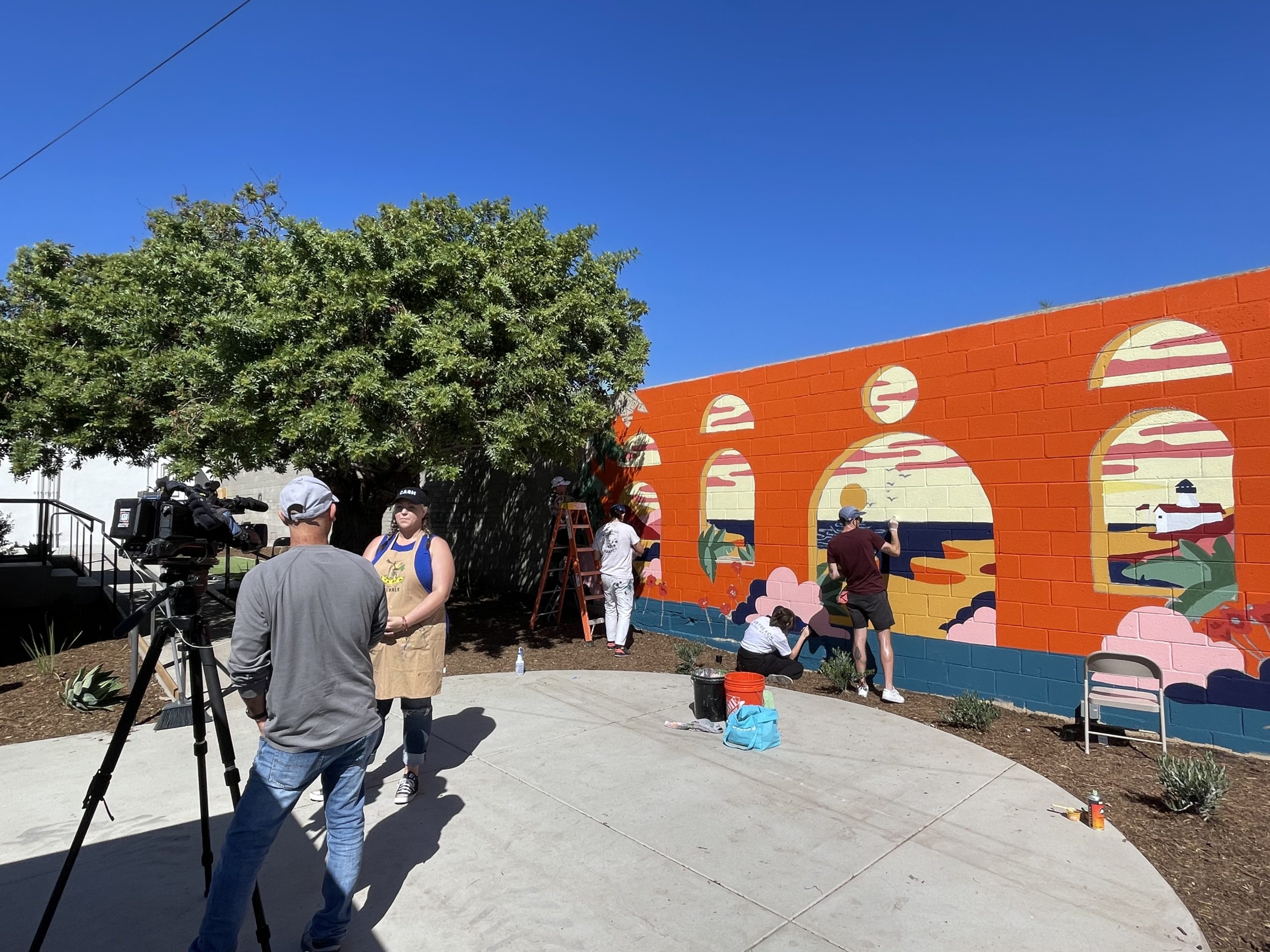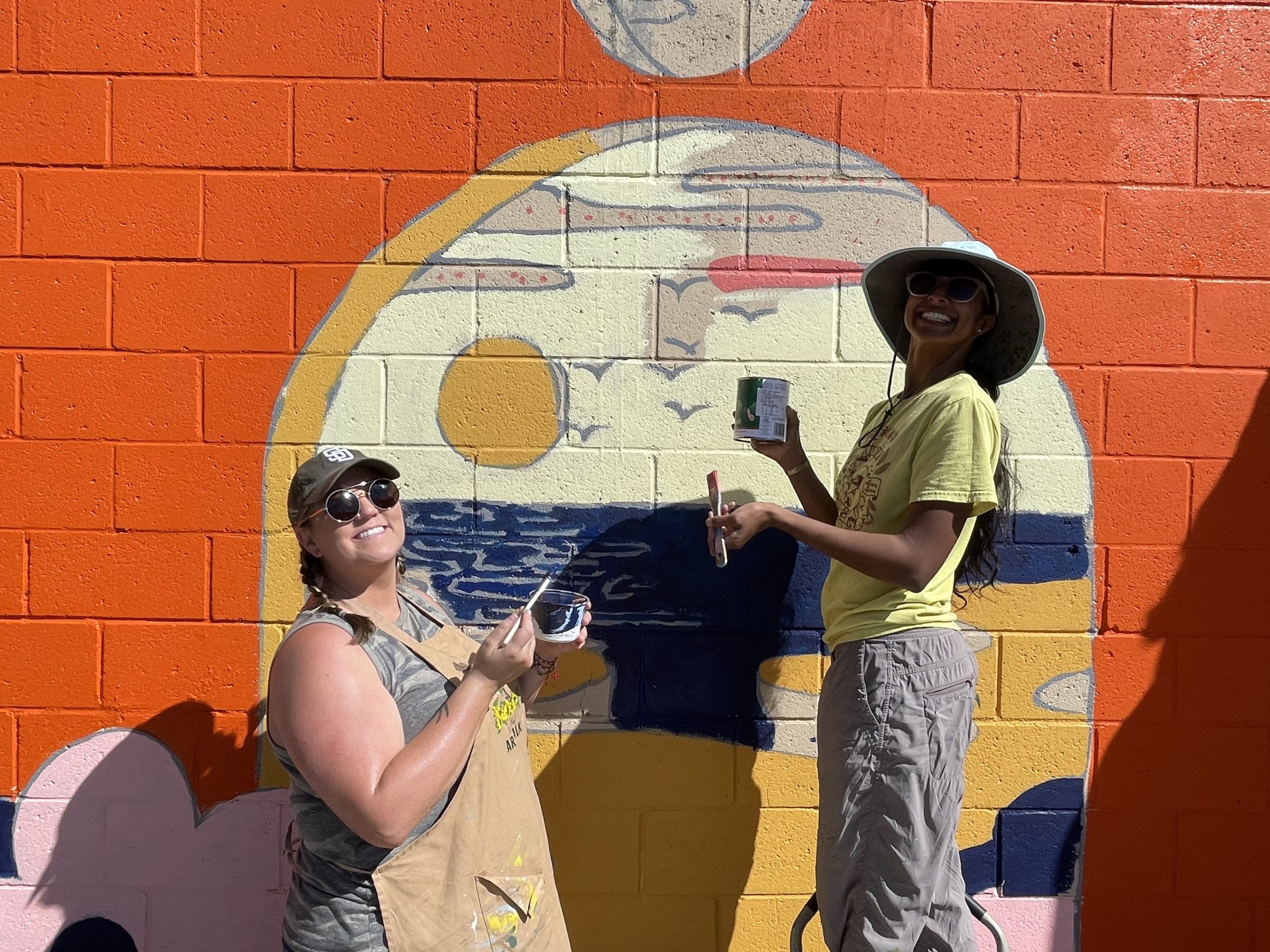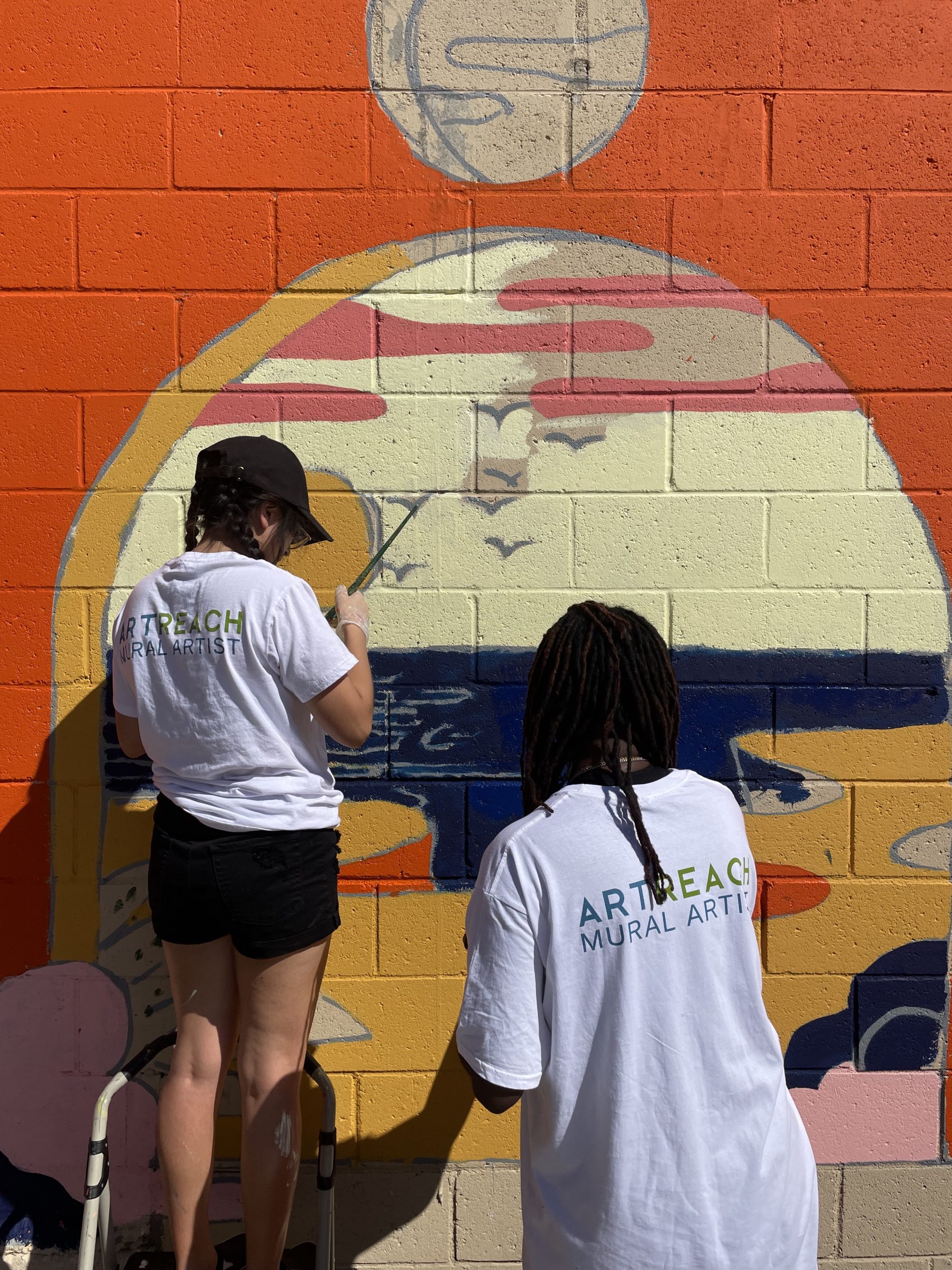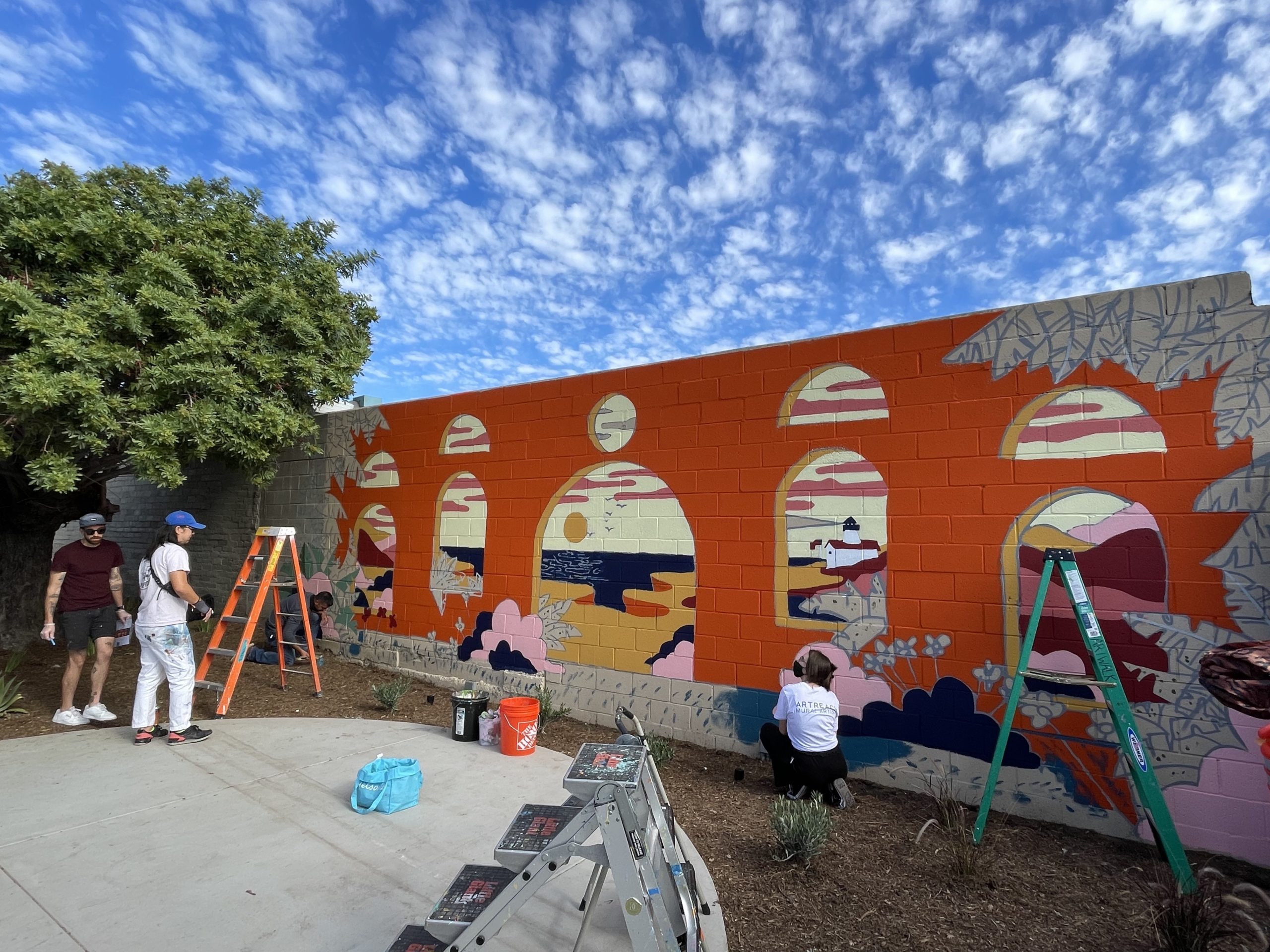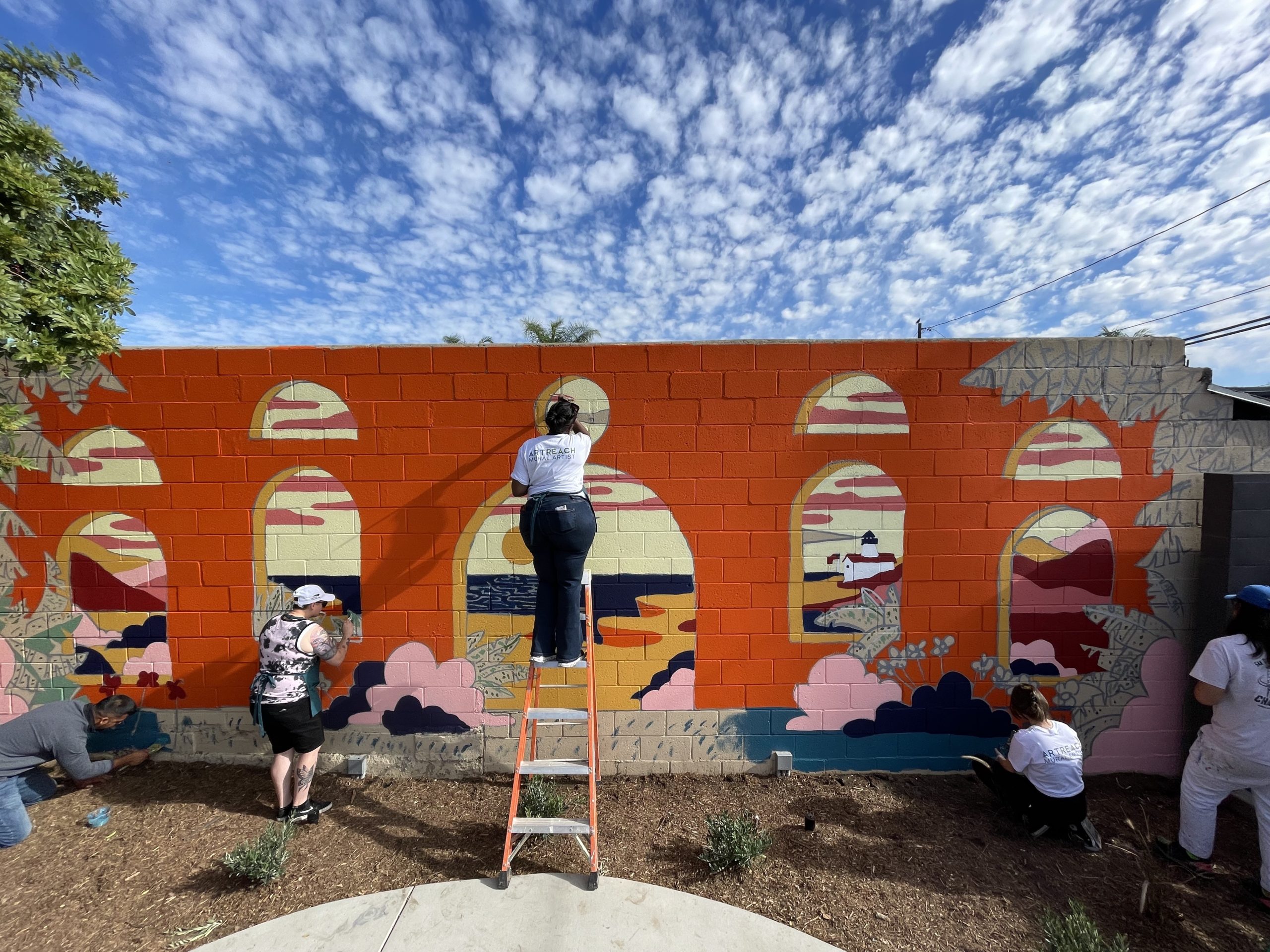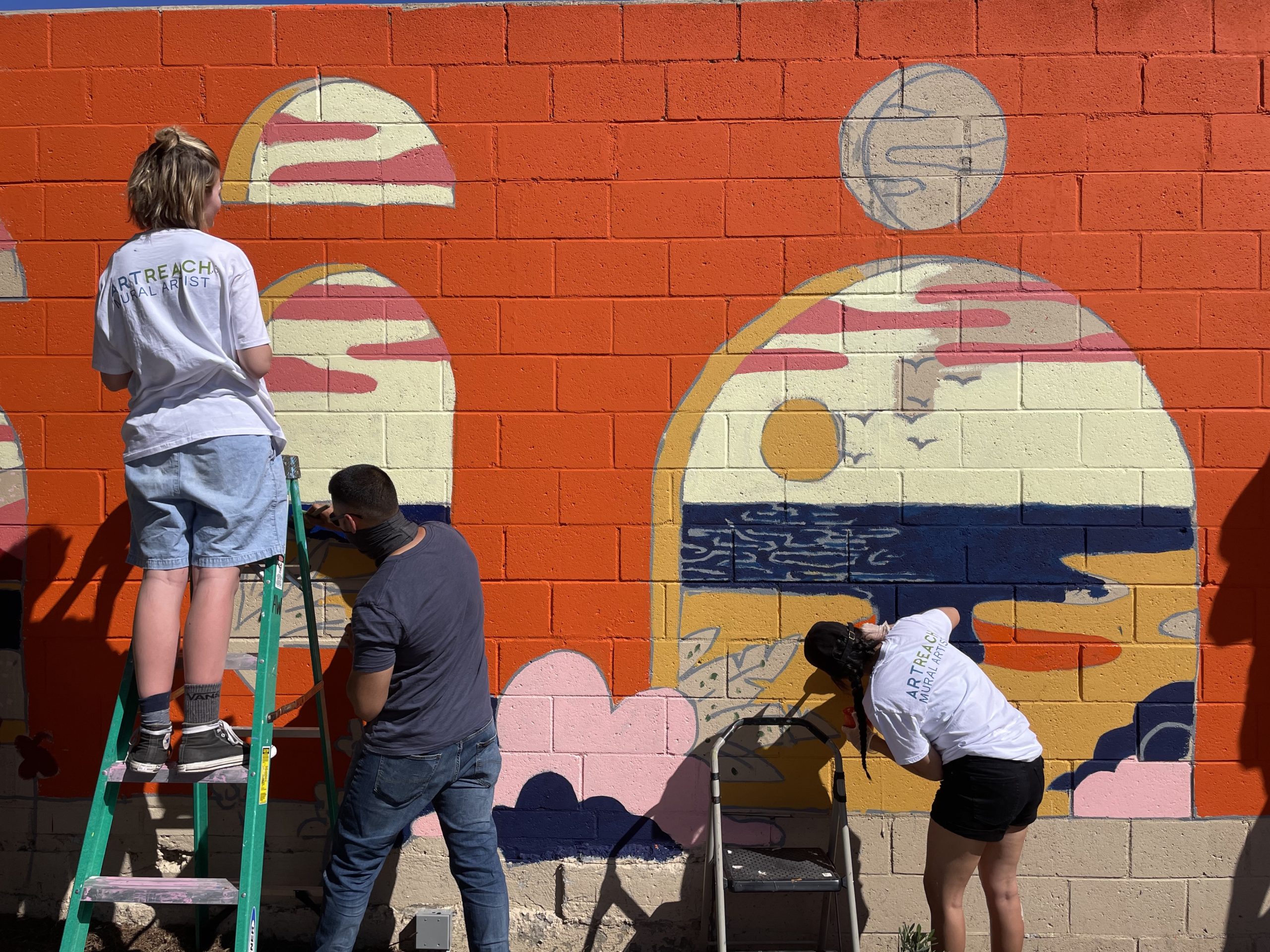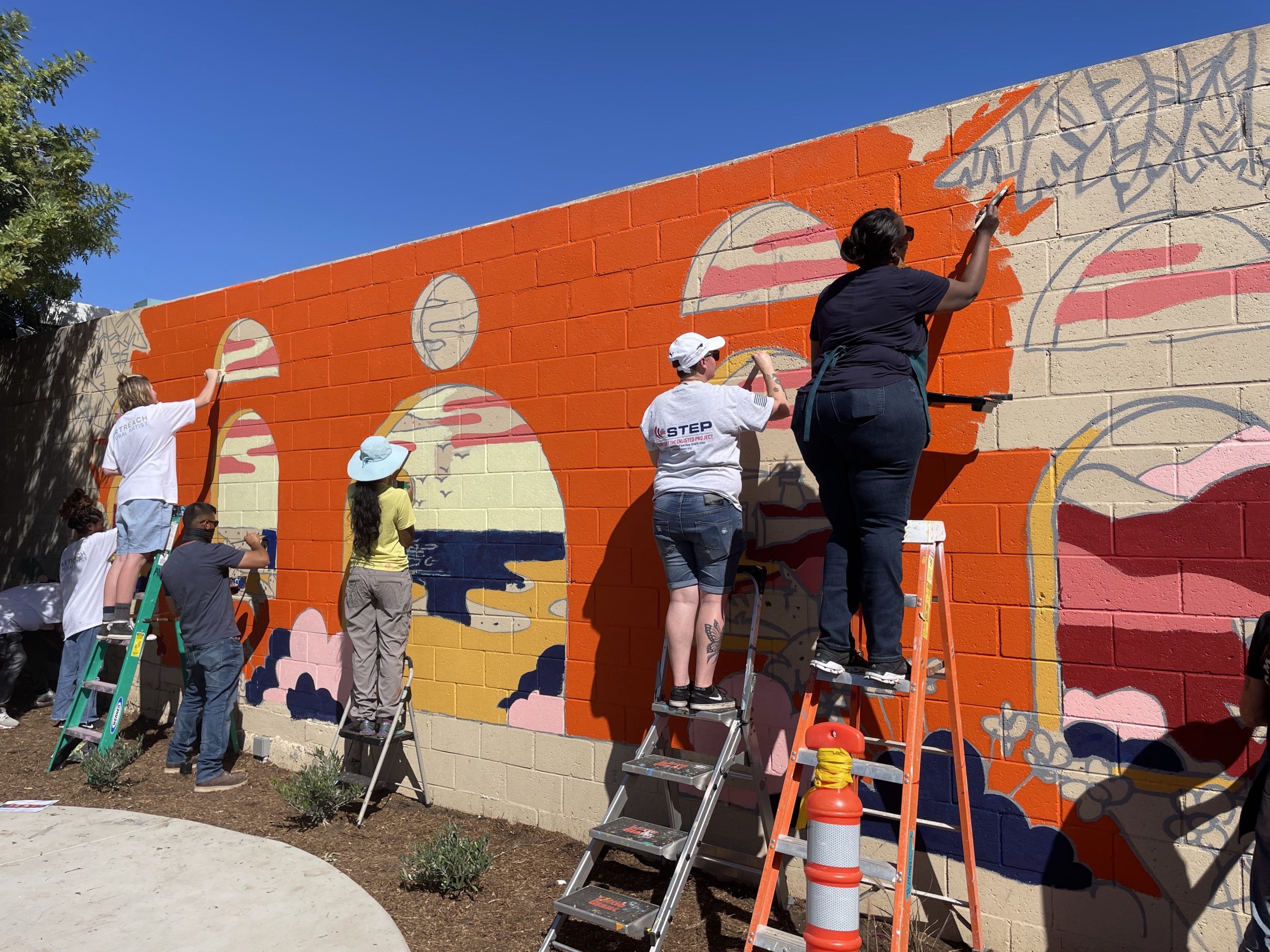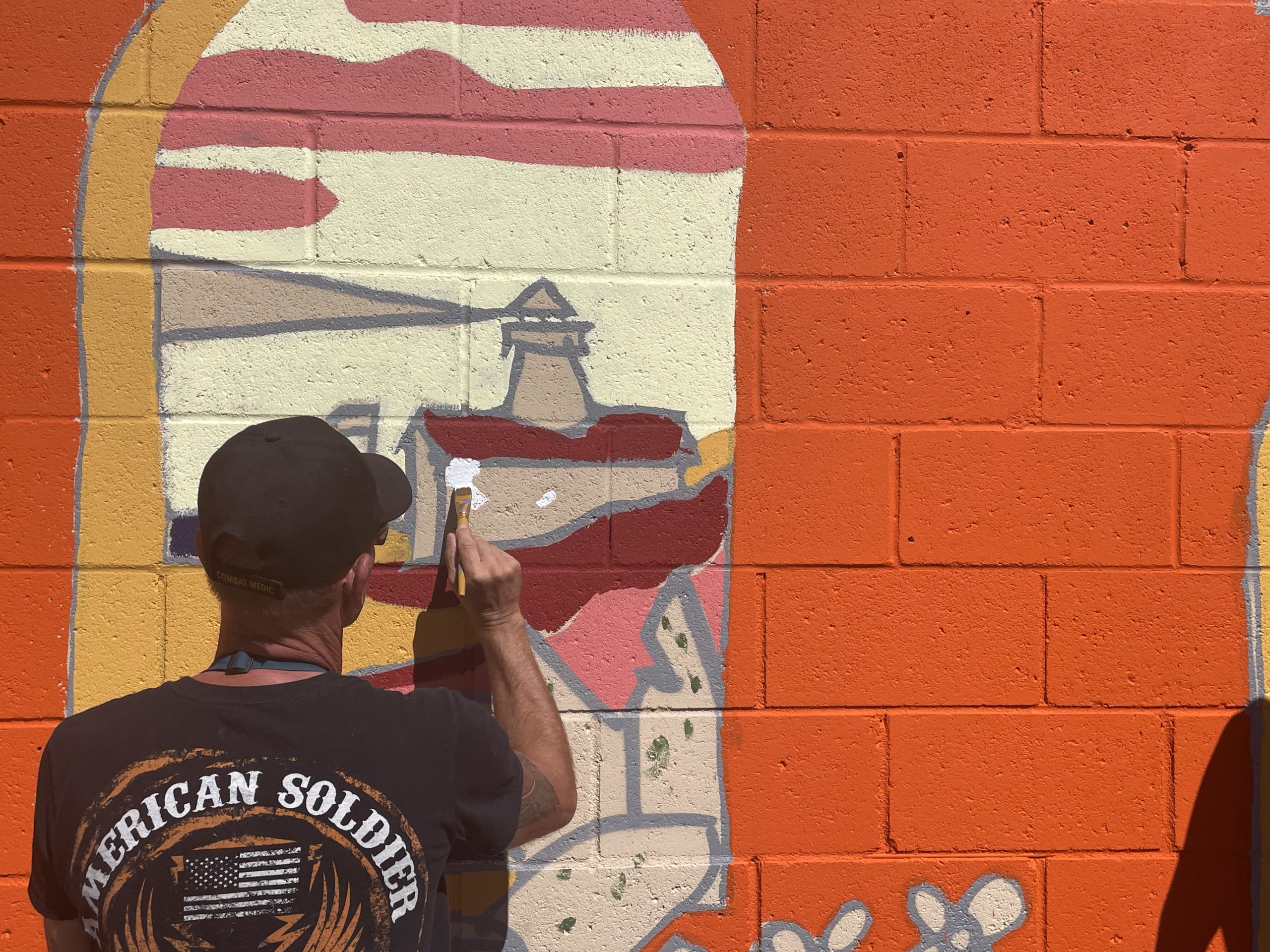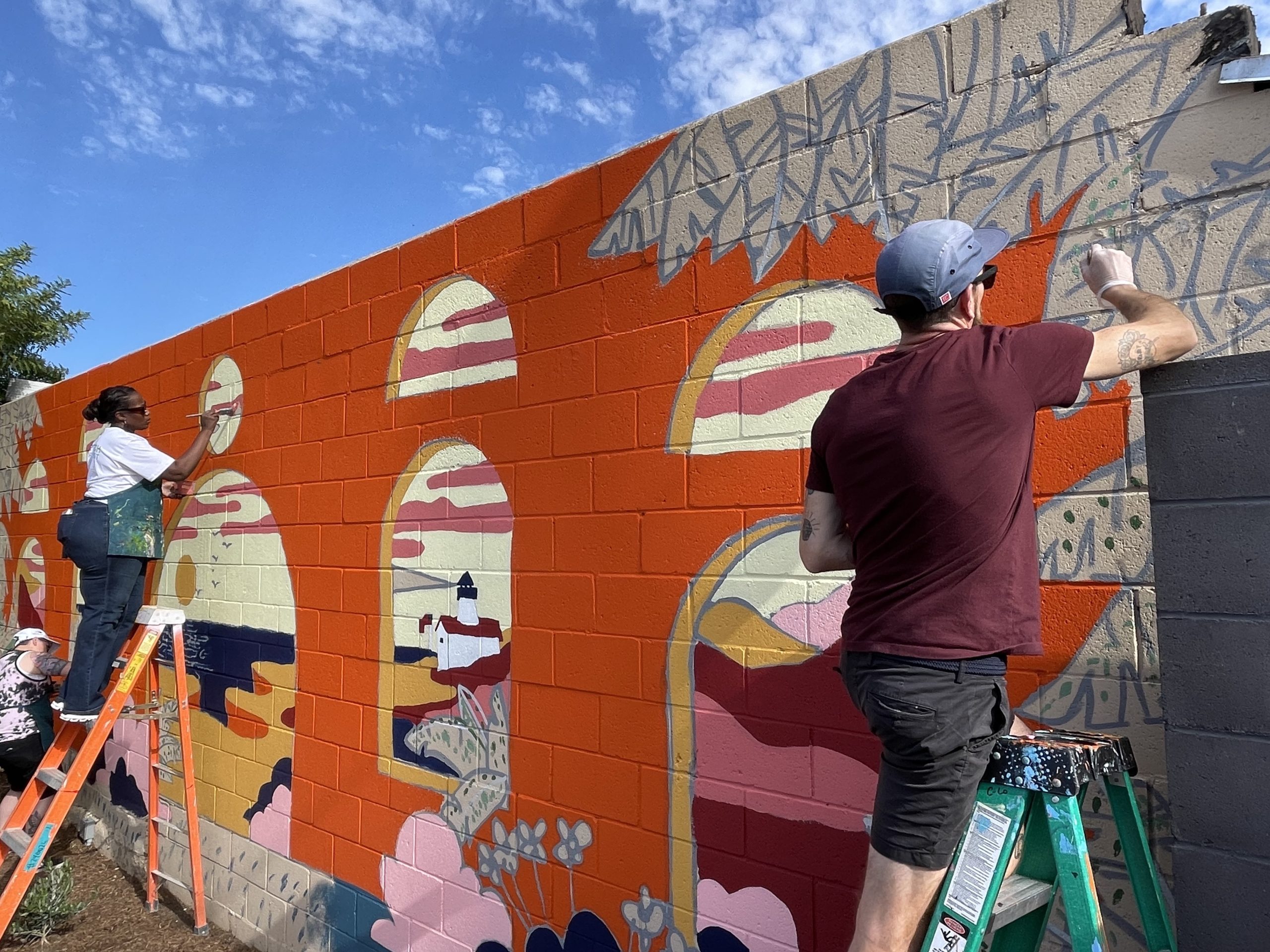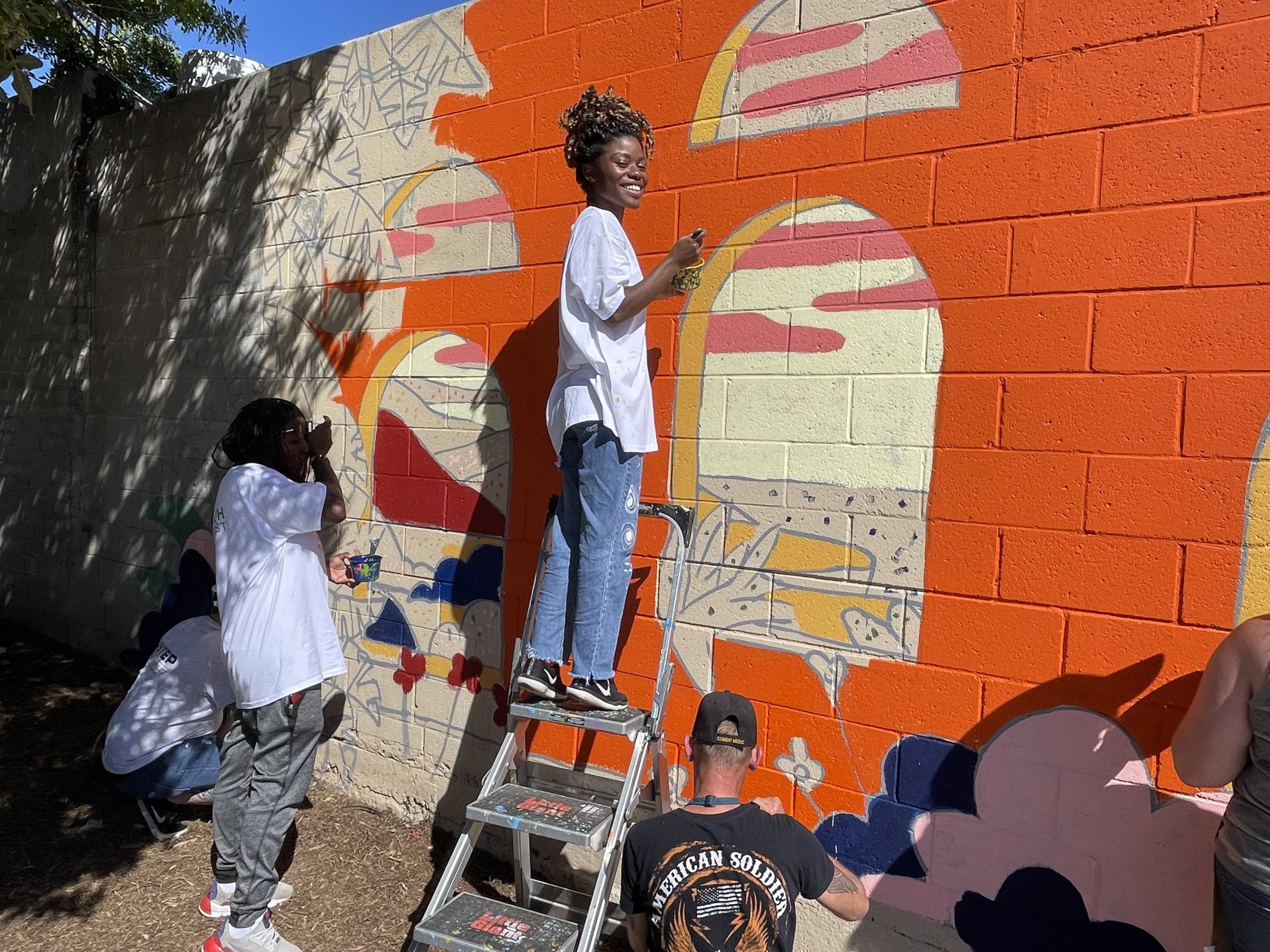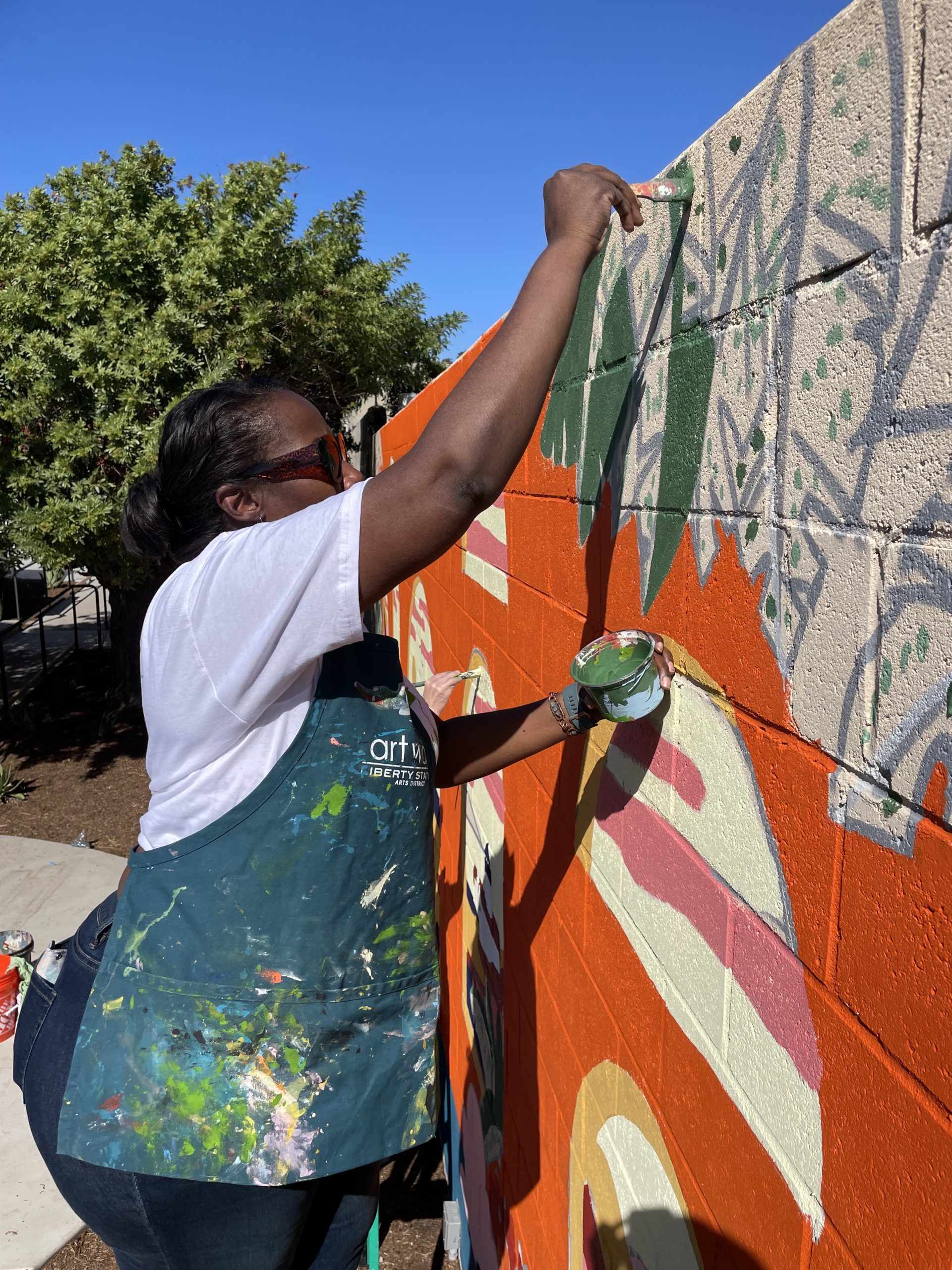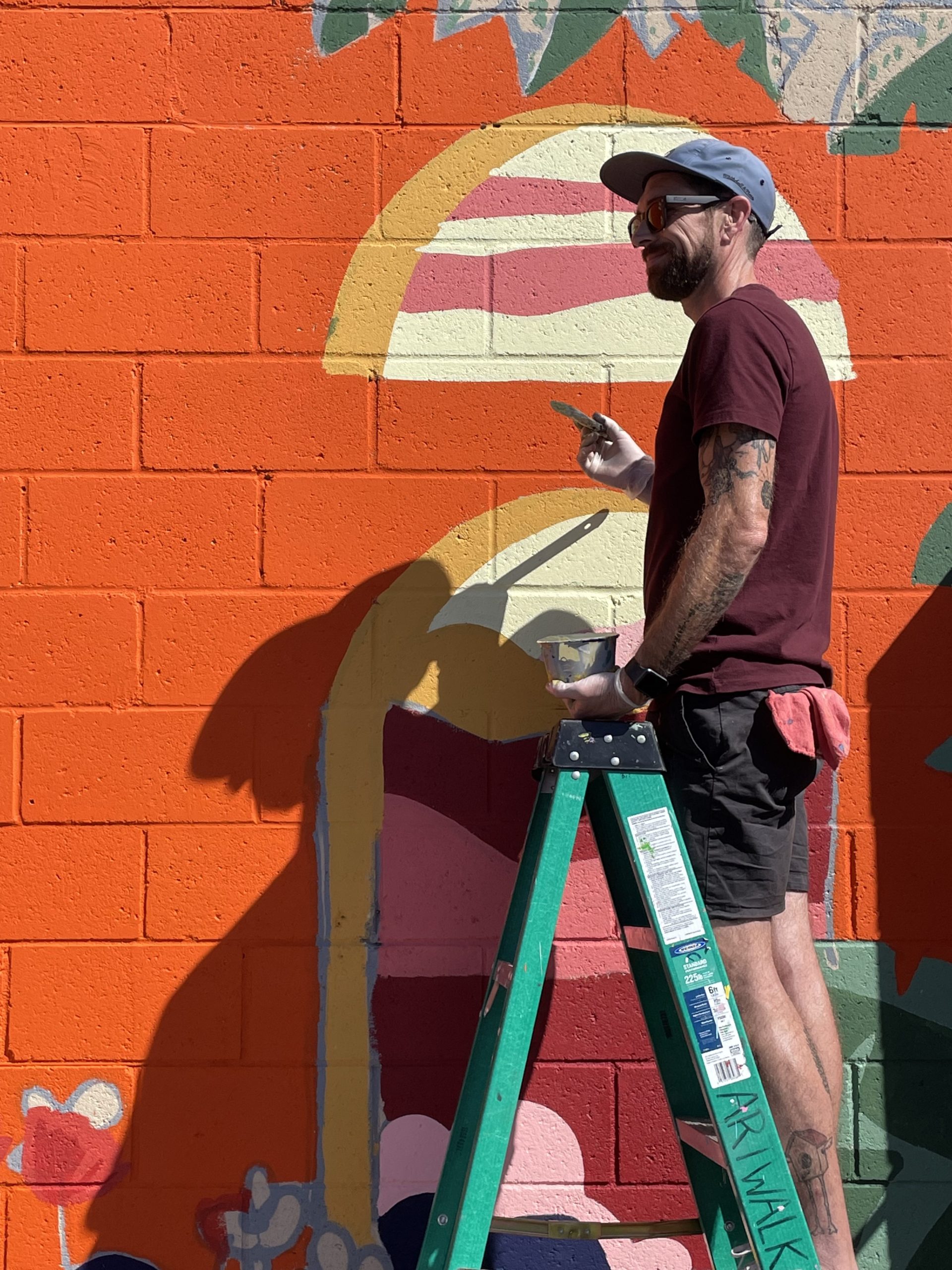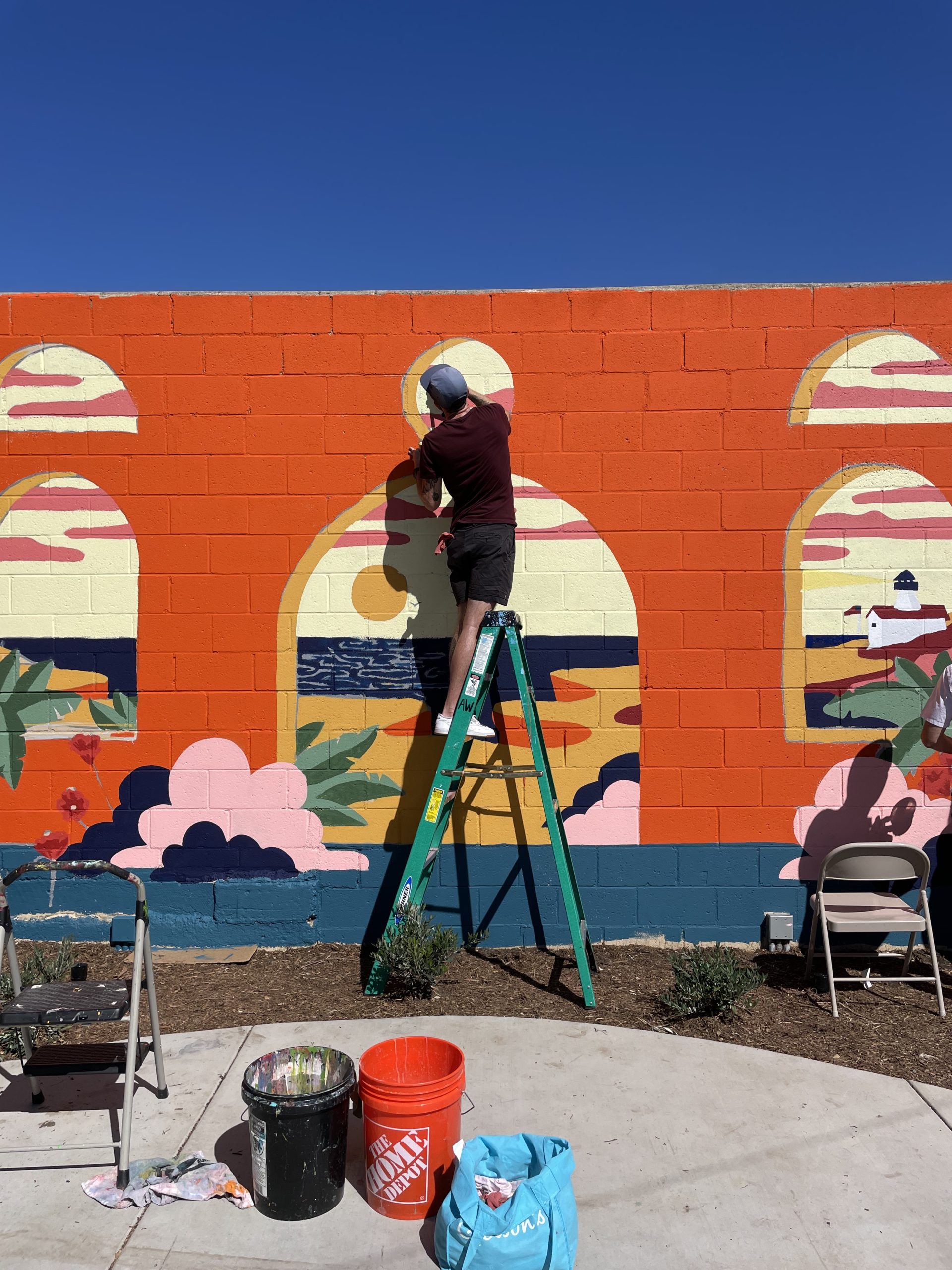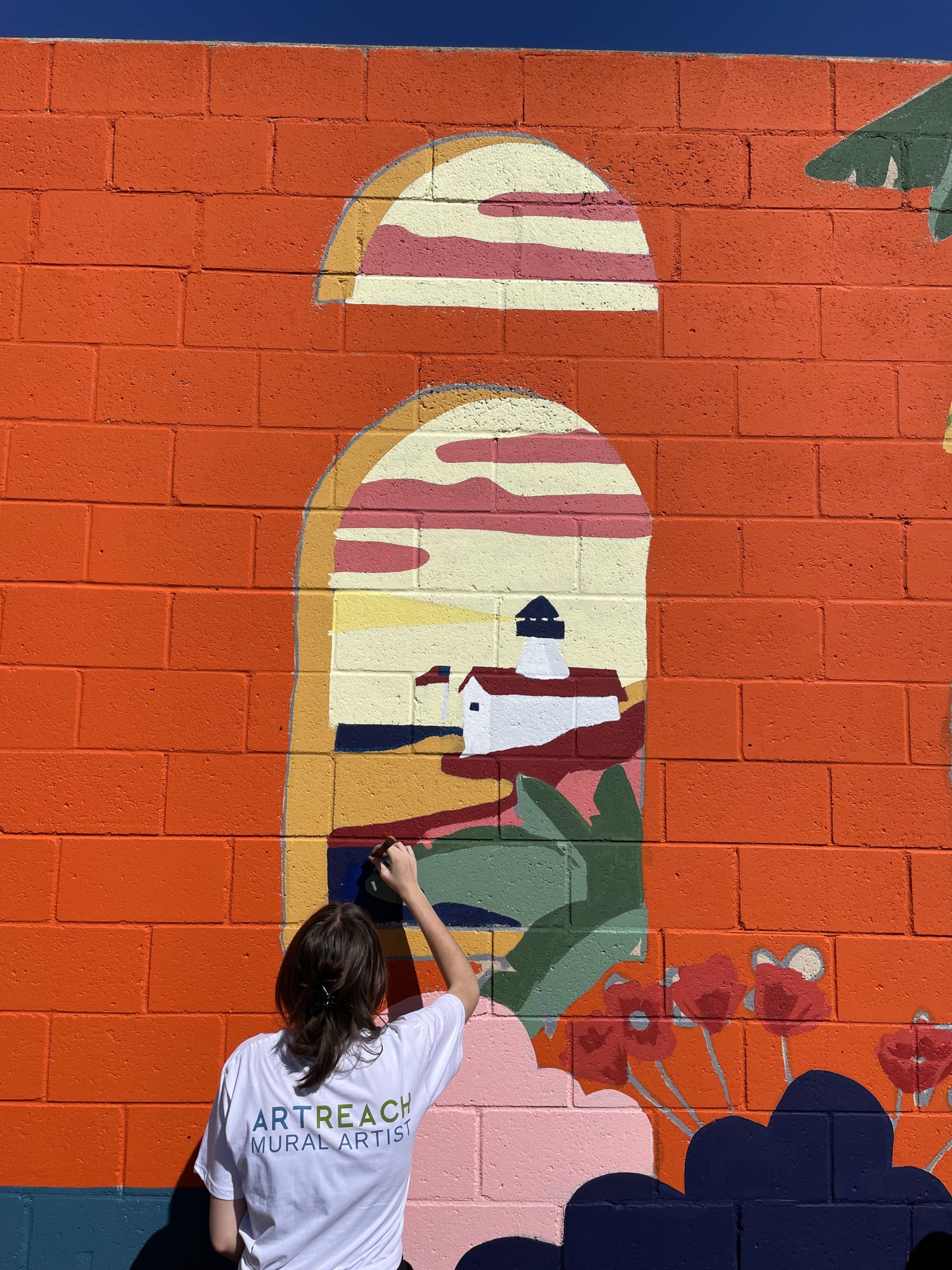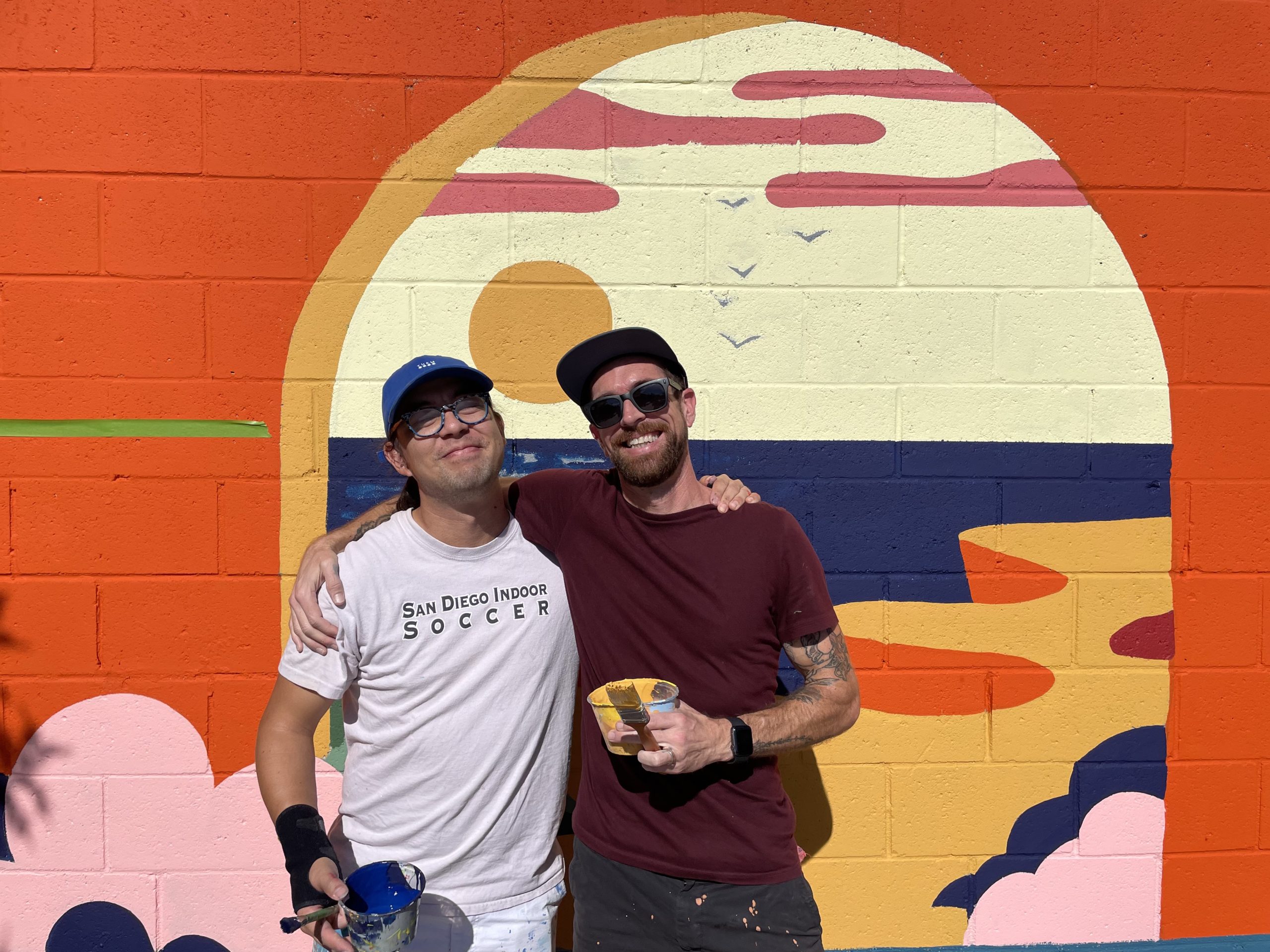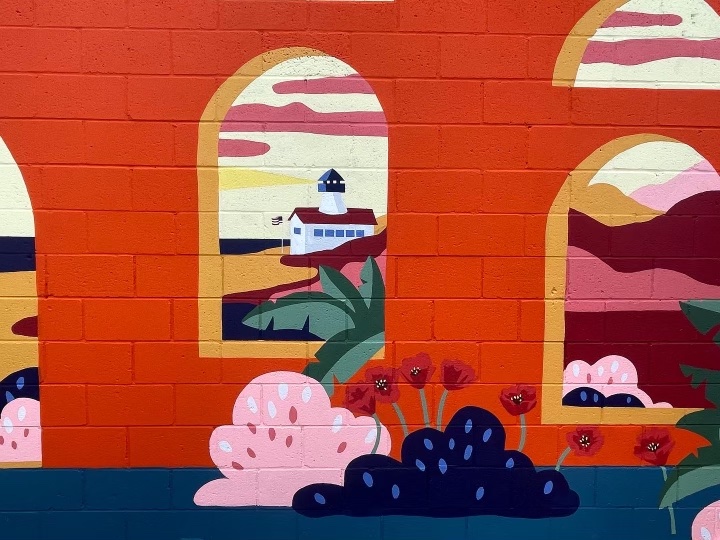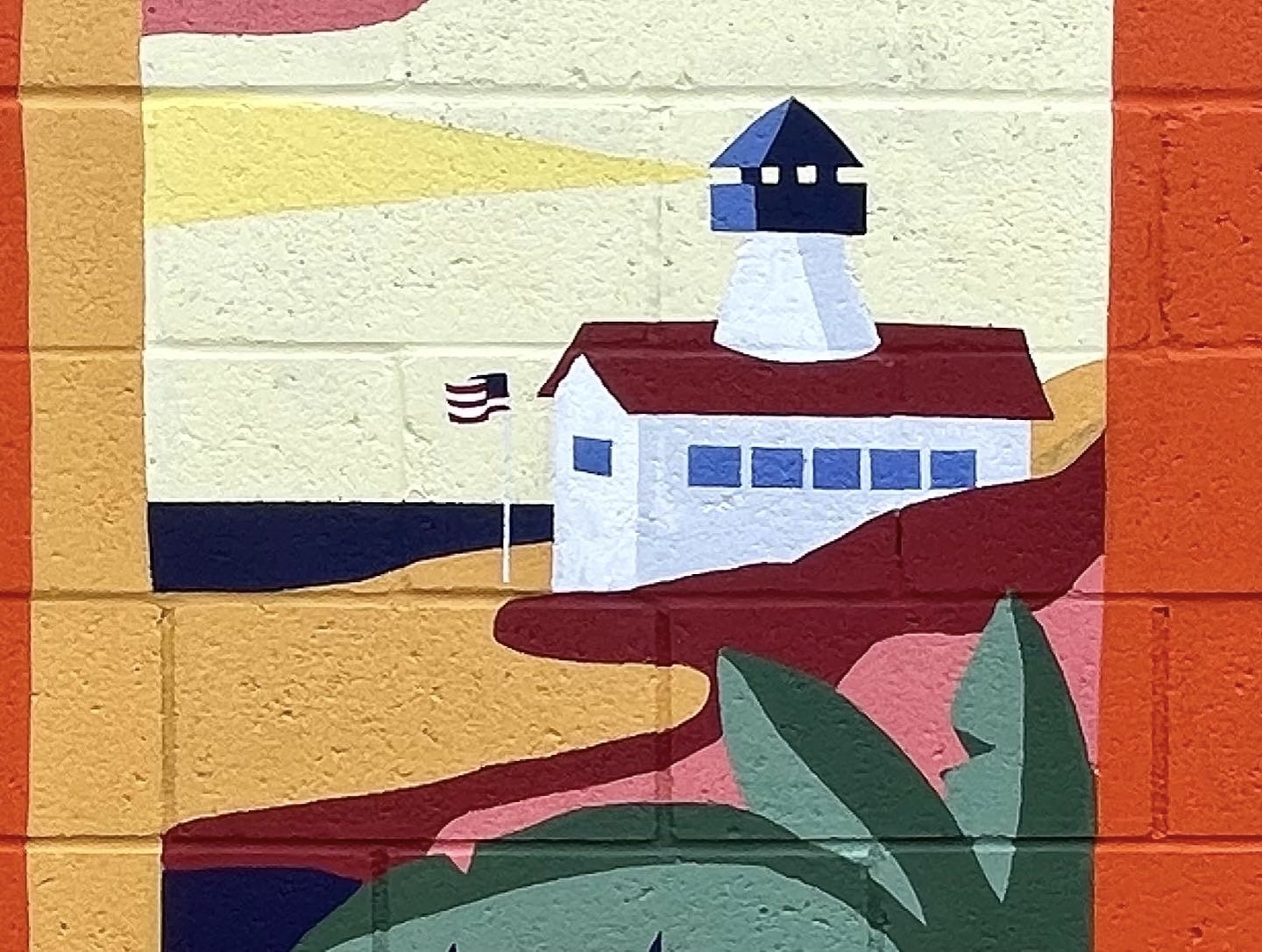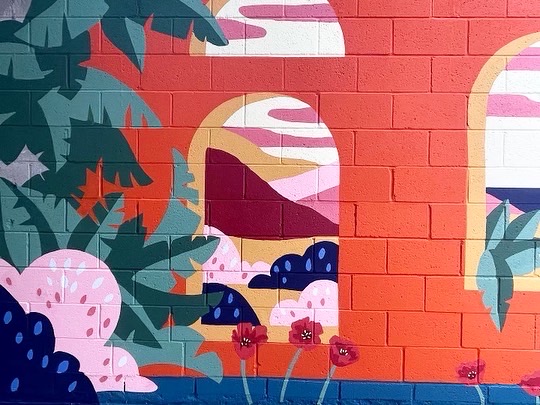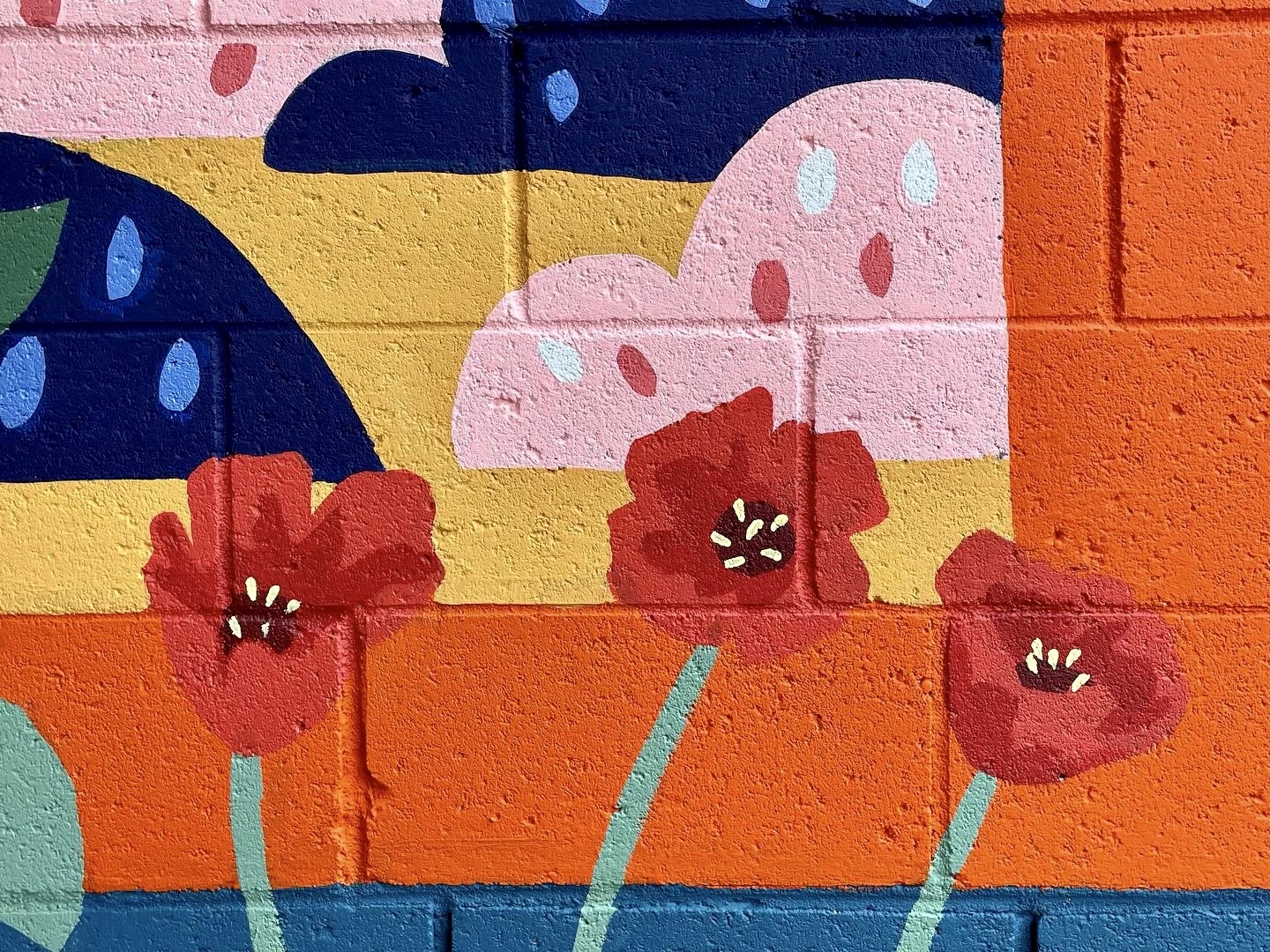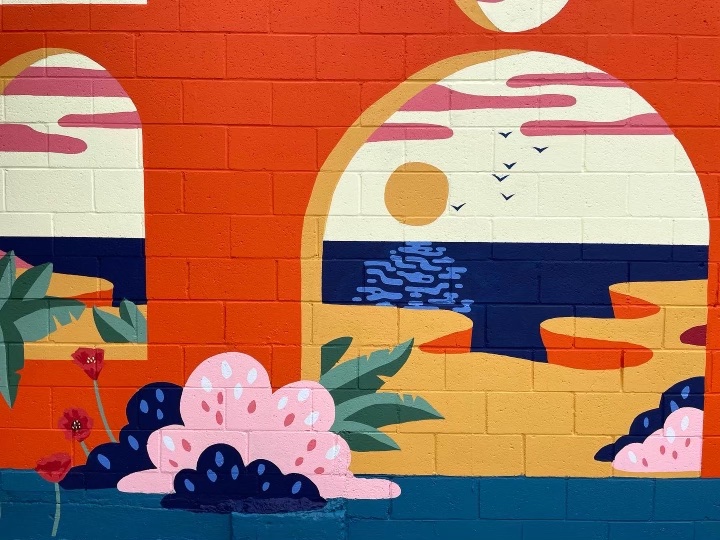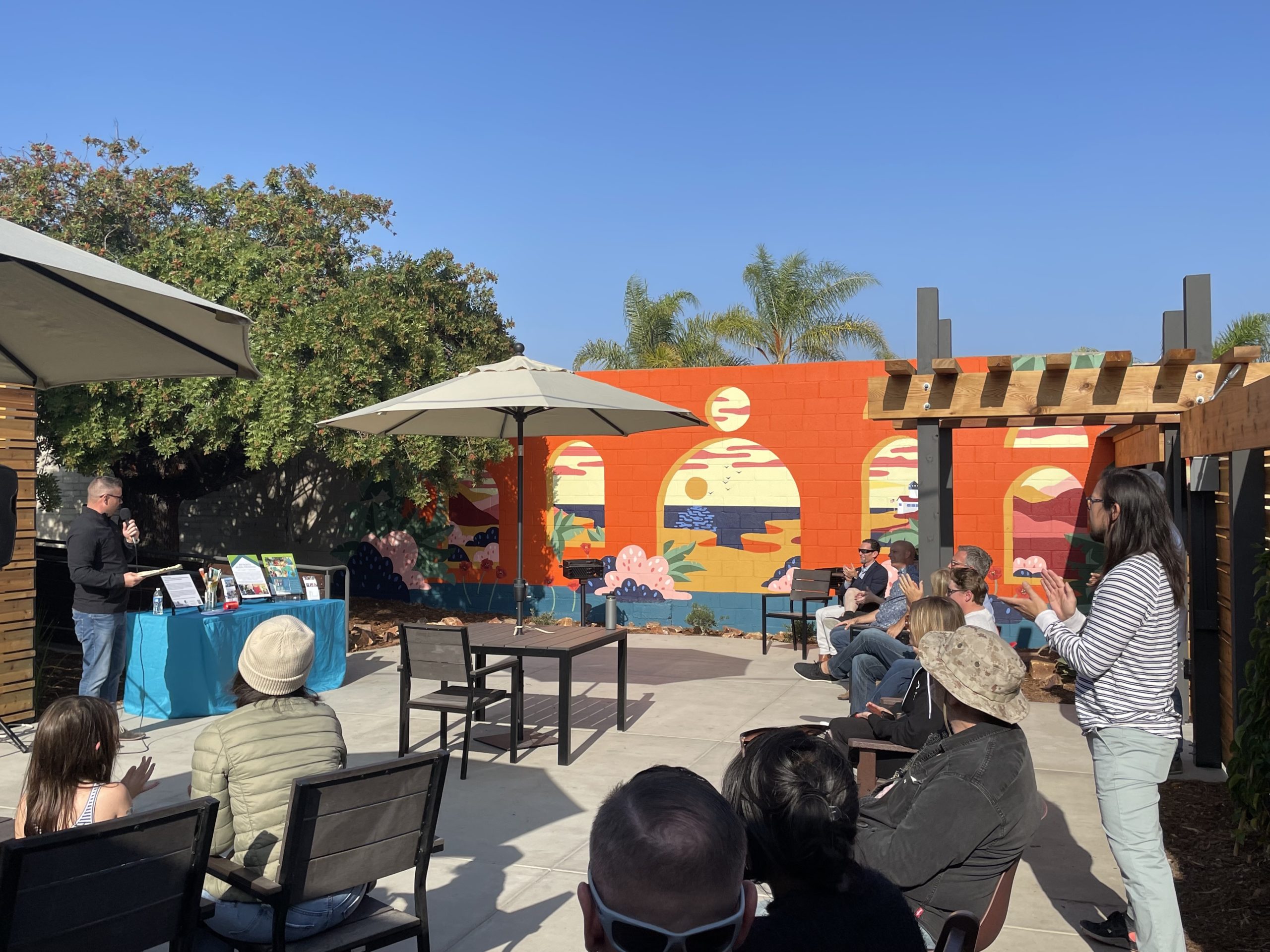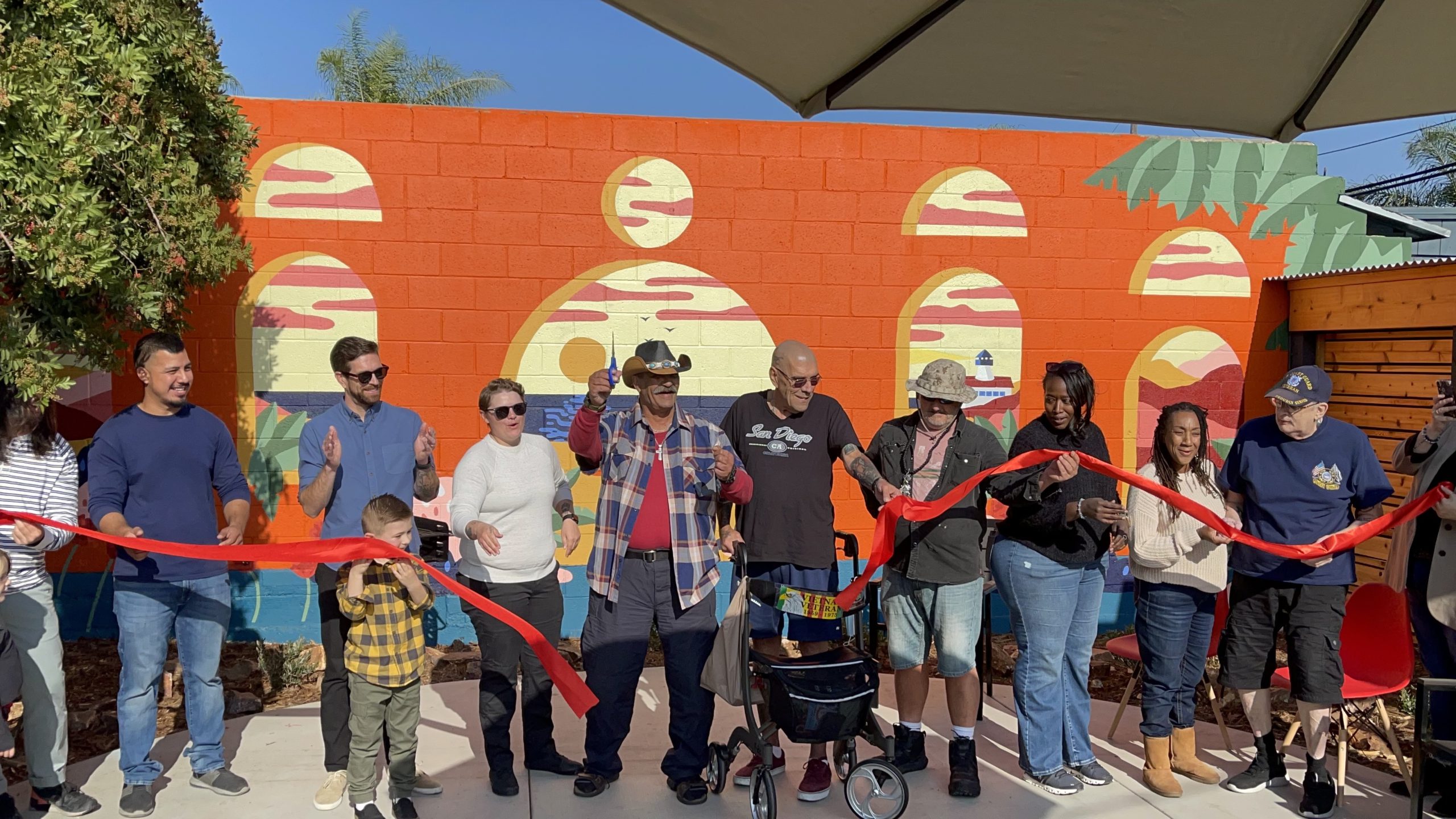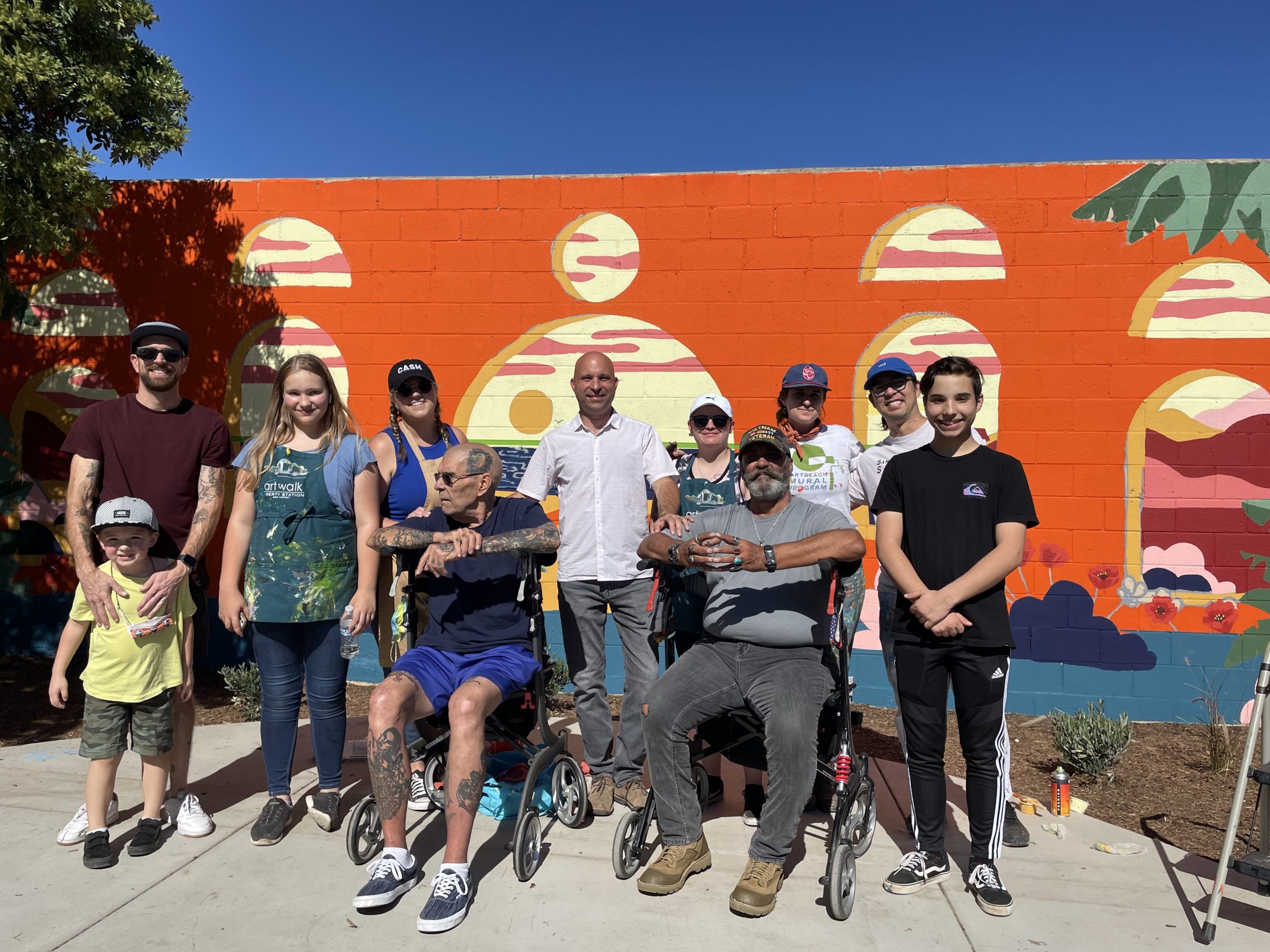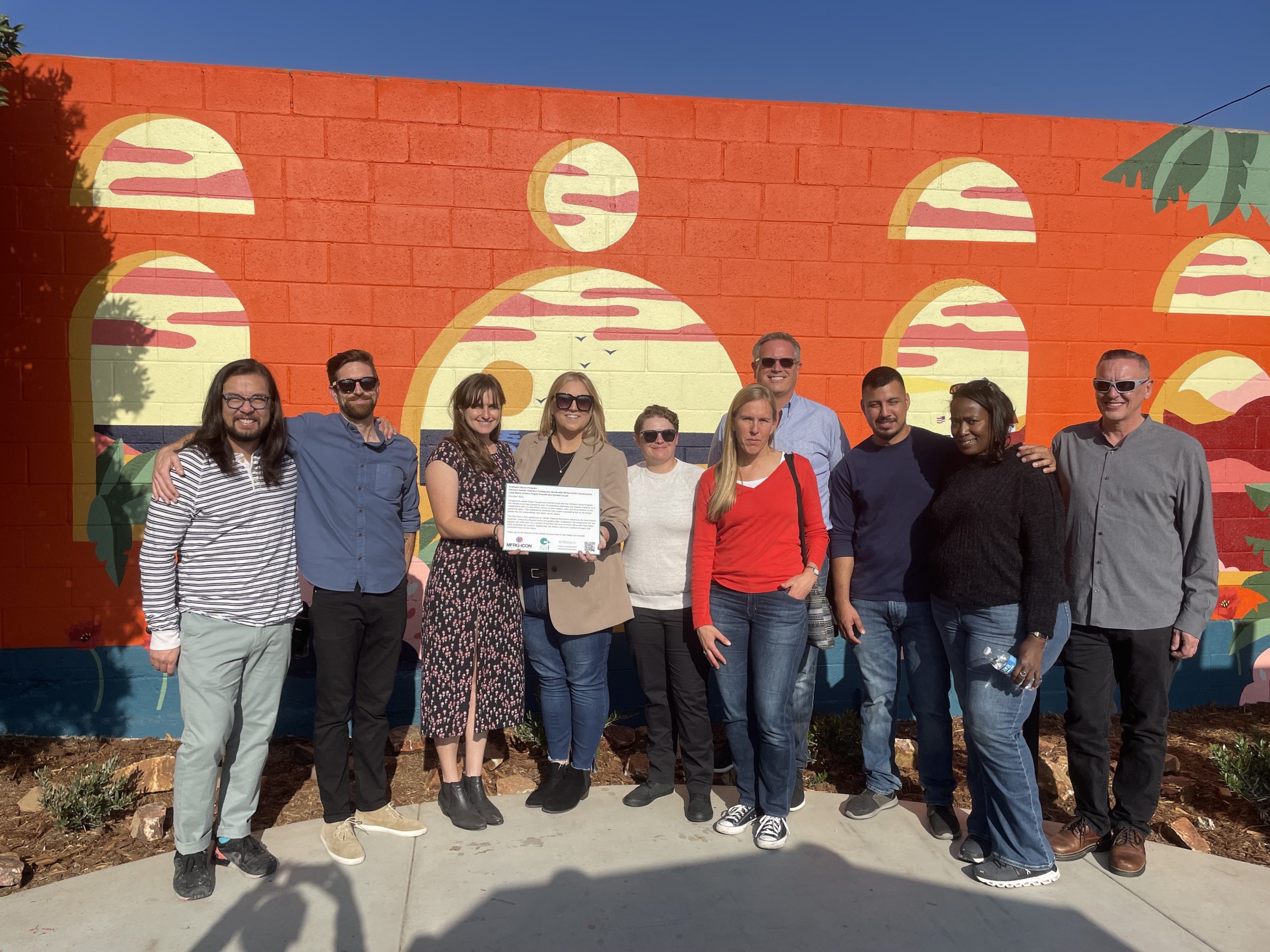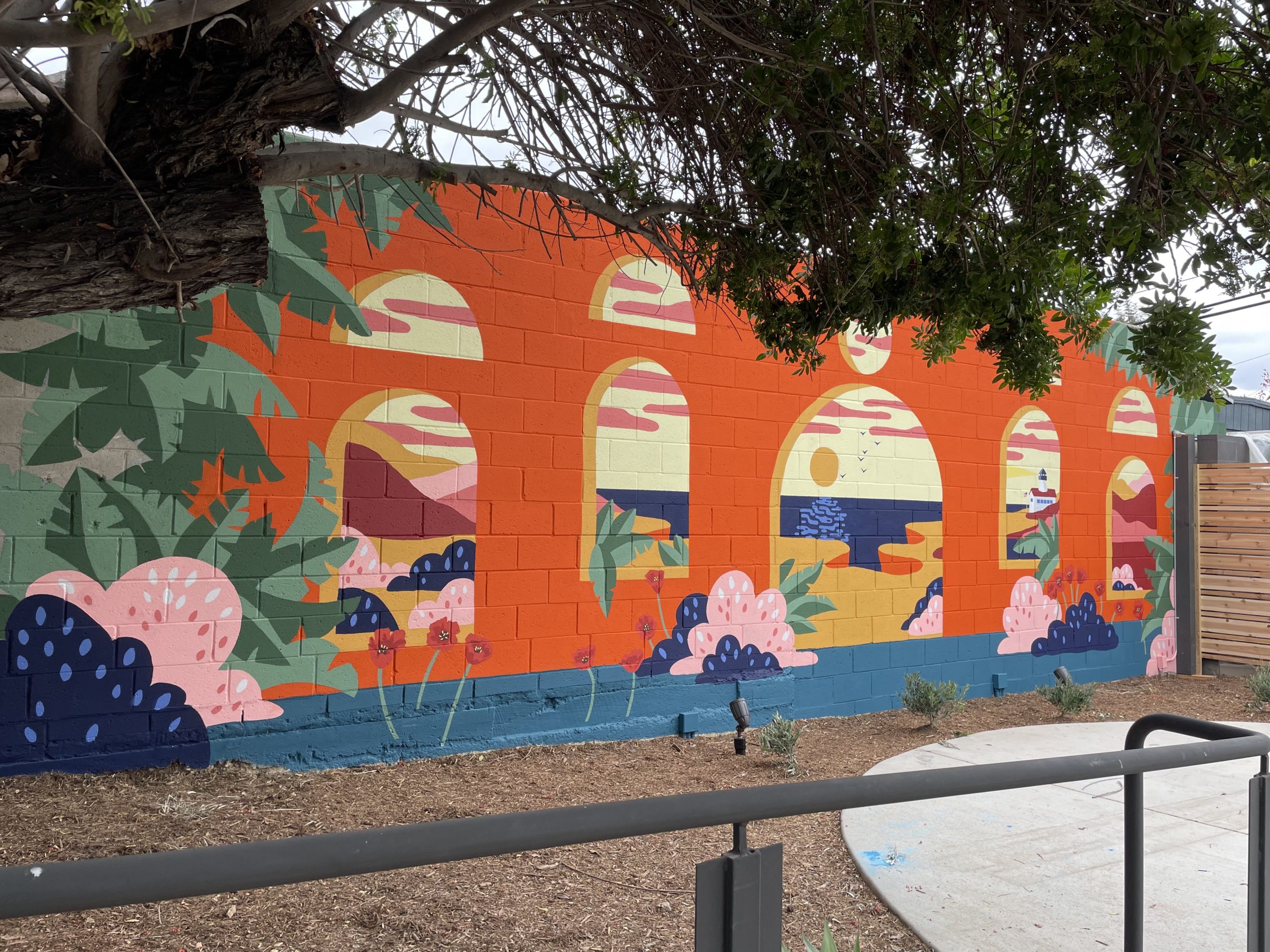 Designed by Regan Russell and Donald Gould, this vibrant mural was painted by over 20 community members and veteran residents as a collaborative effort to help bring a sense of color, beauty, calm, and peacefulness to this gathering space. The symmetrical elements help create a grounding feel as the design blends into the surroundings and opens up the space.
The Old Point Loma Lighthouse at Cabrillo National Monument references the local historic landmark, acting as a beacon home and guiding light. Scattered in the foreground, the red poppies are often seen as a symbol of sacrifice and worn to honor those who have fallen while protecting our country. Additionally, the flowers serve as a symbol of peace and continued hope for the future.
Thank you to all Veterans of the armed services here in San Diego and beyond.
This mural was funded by MFRG-ICON Construction.