YOUTH & FAMILY SERVICES ESCONDIDO HOUSING PROGRAM
Mural Artists: Donald Gould + Regan Russell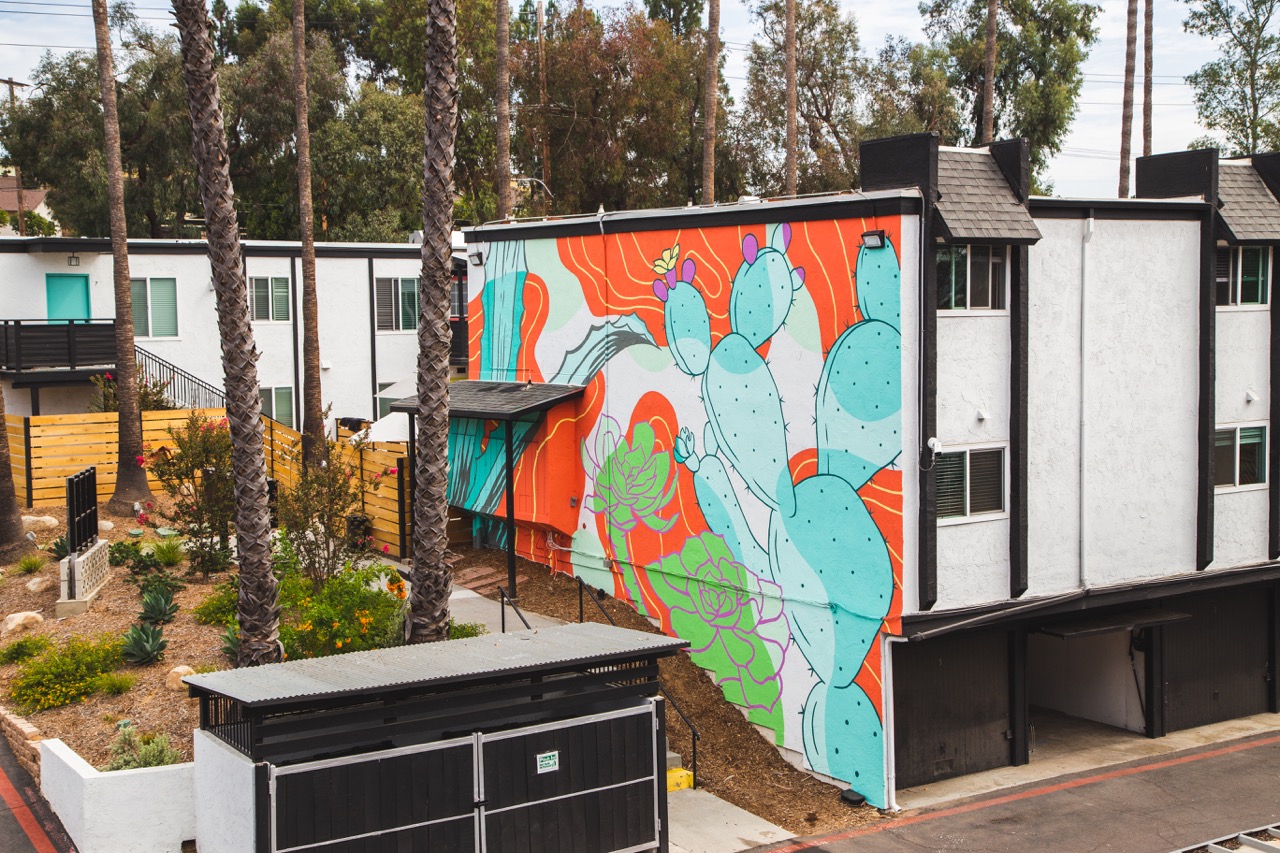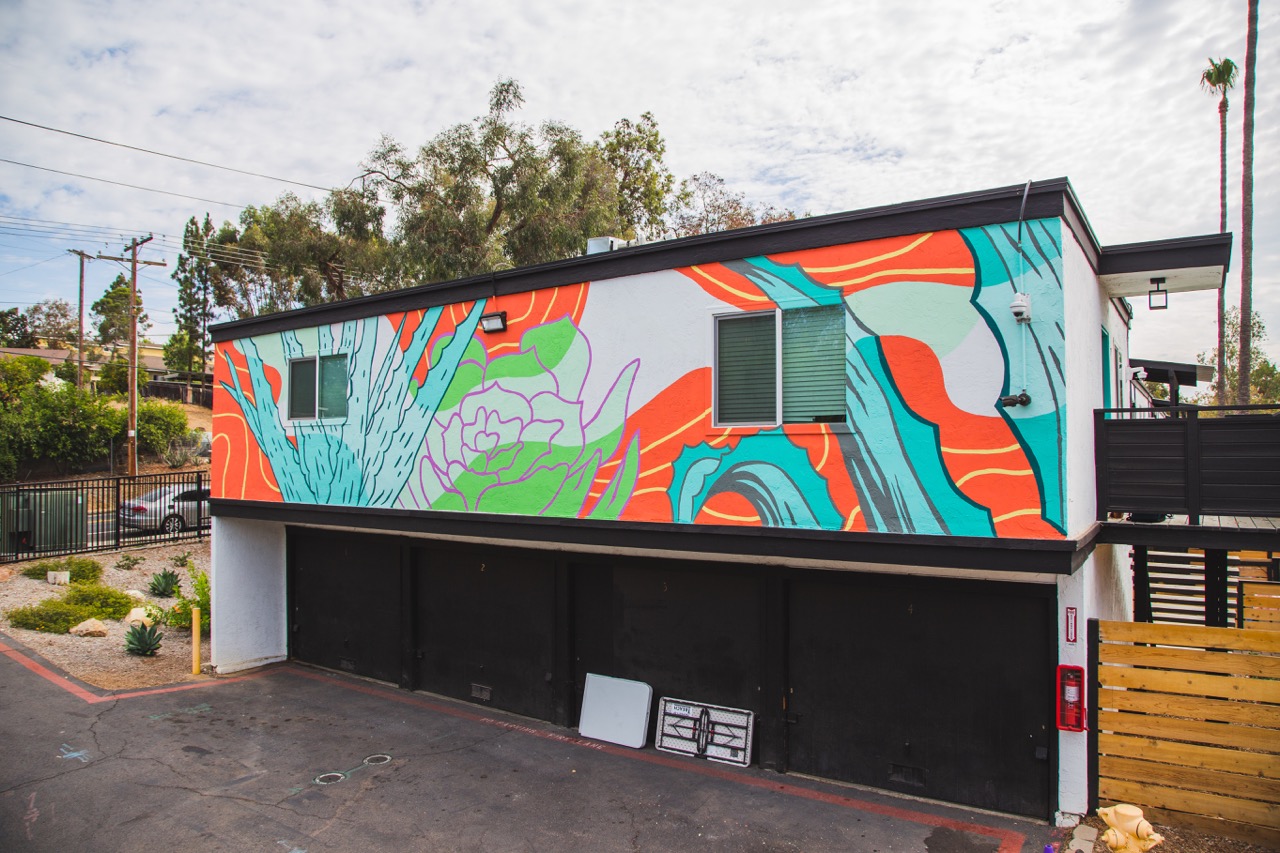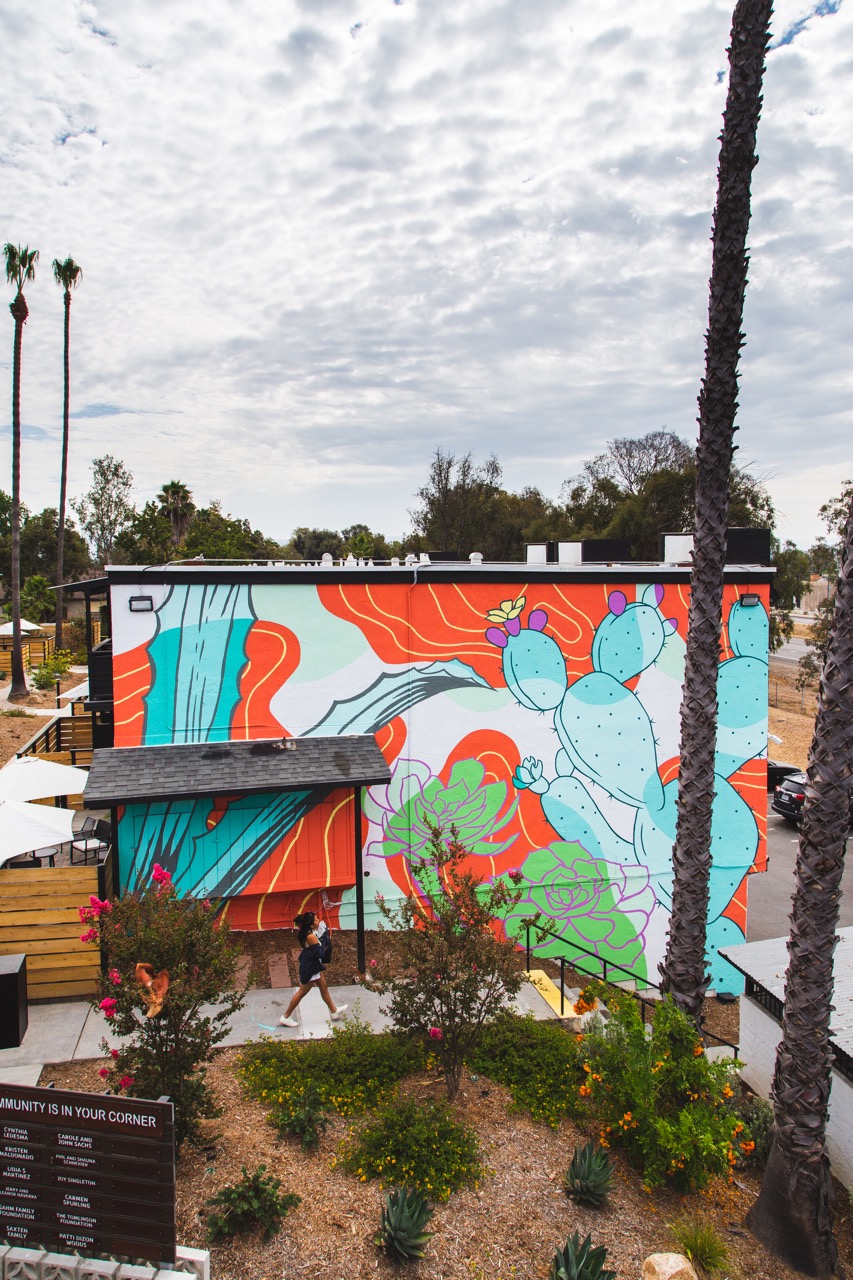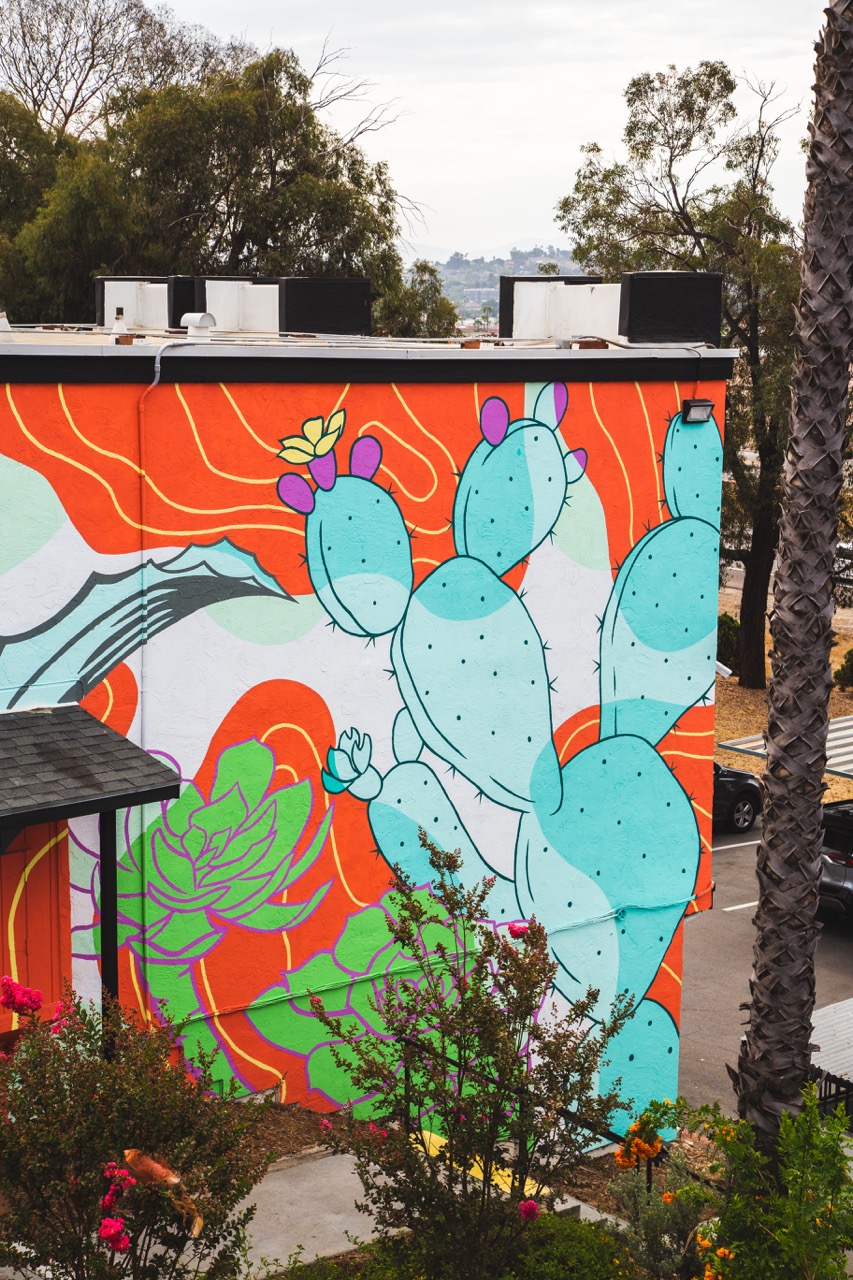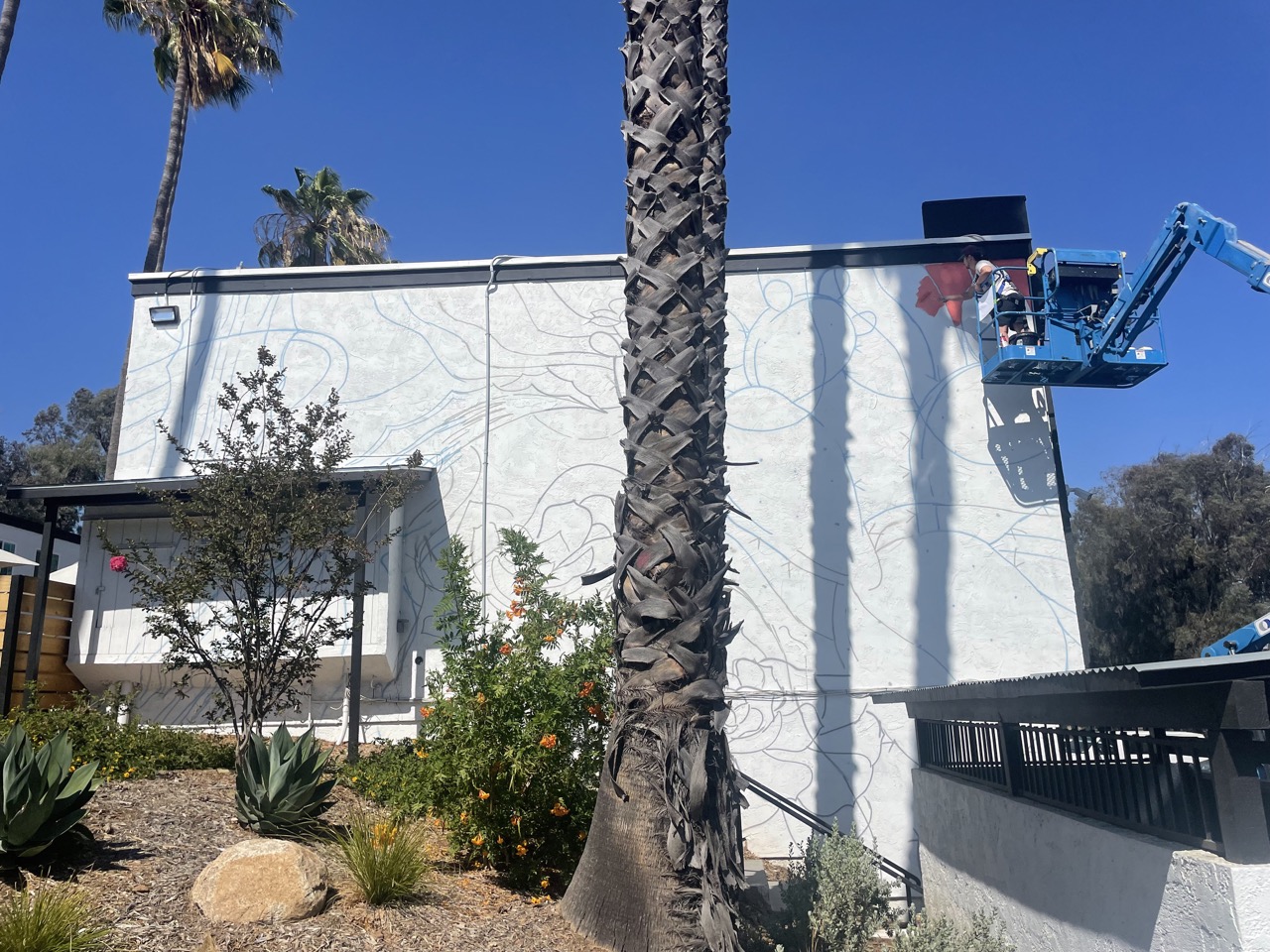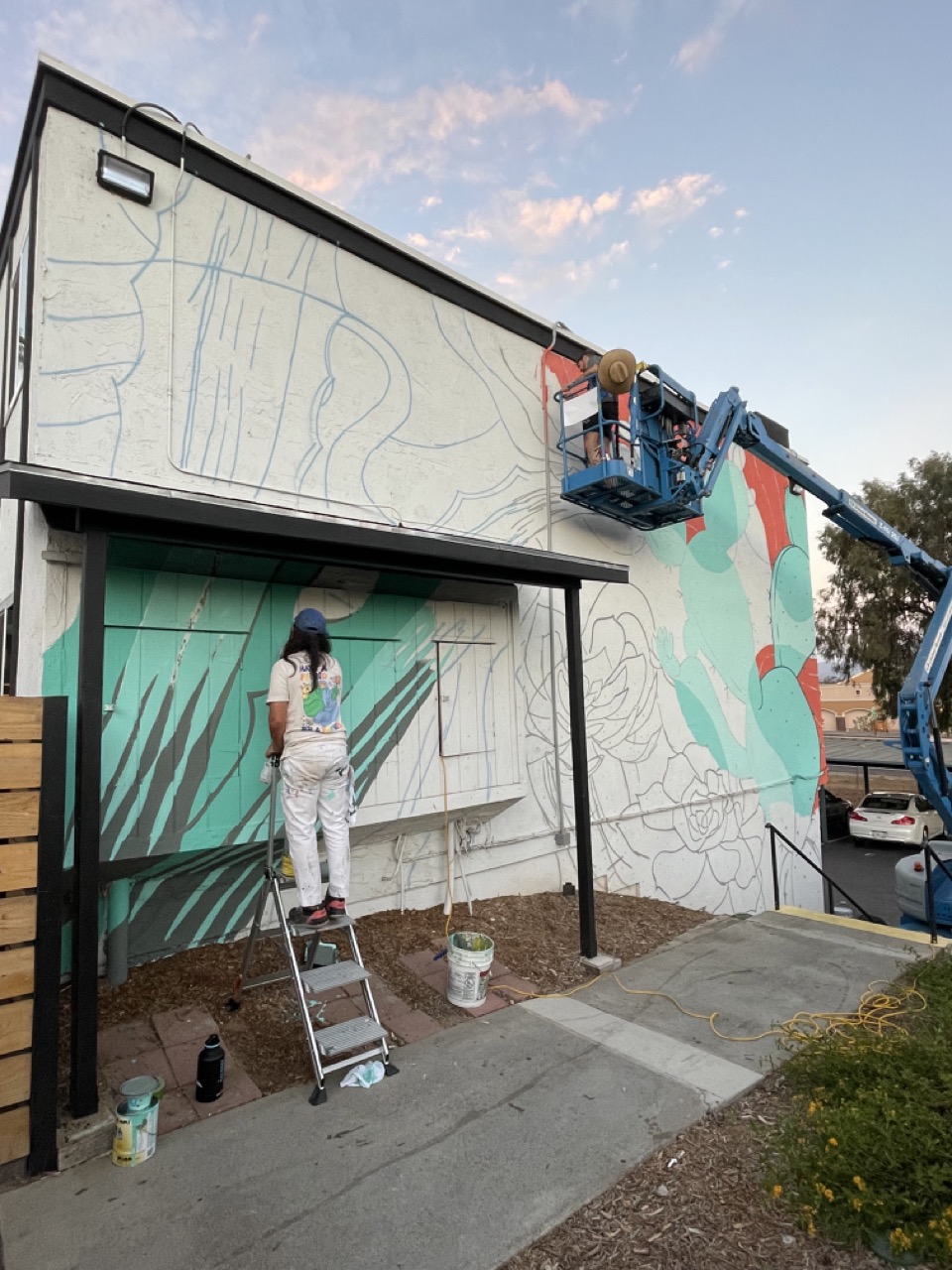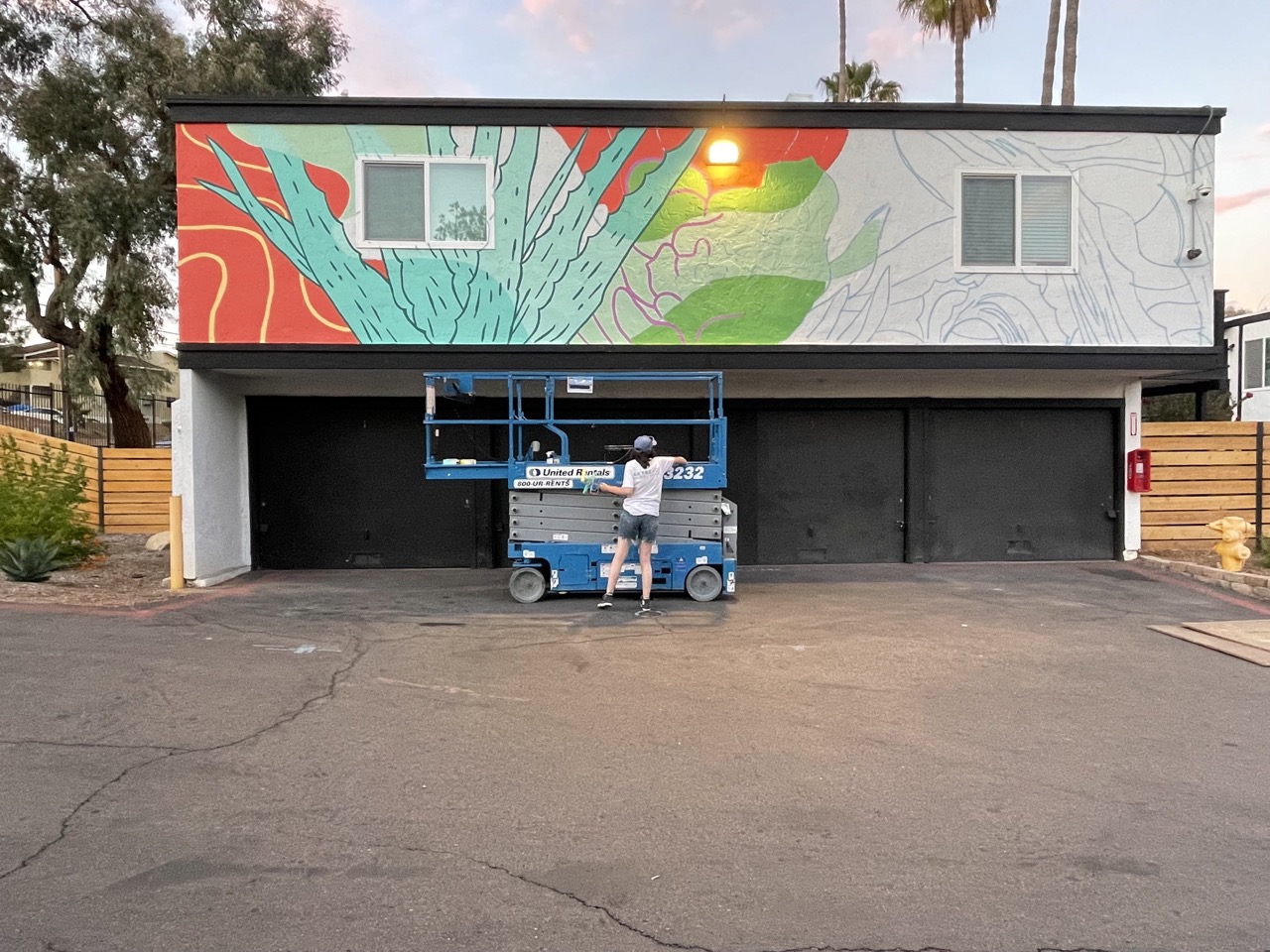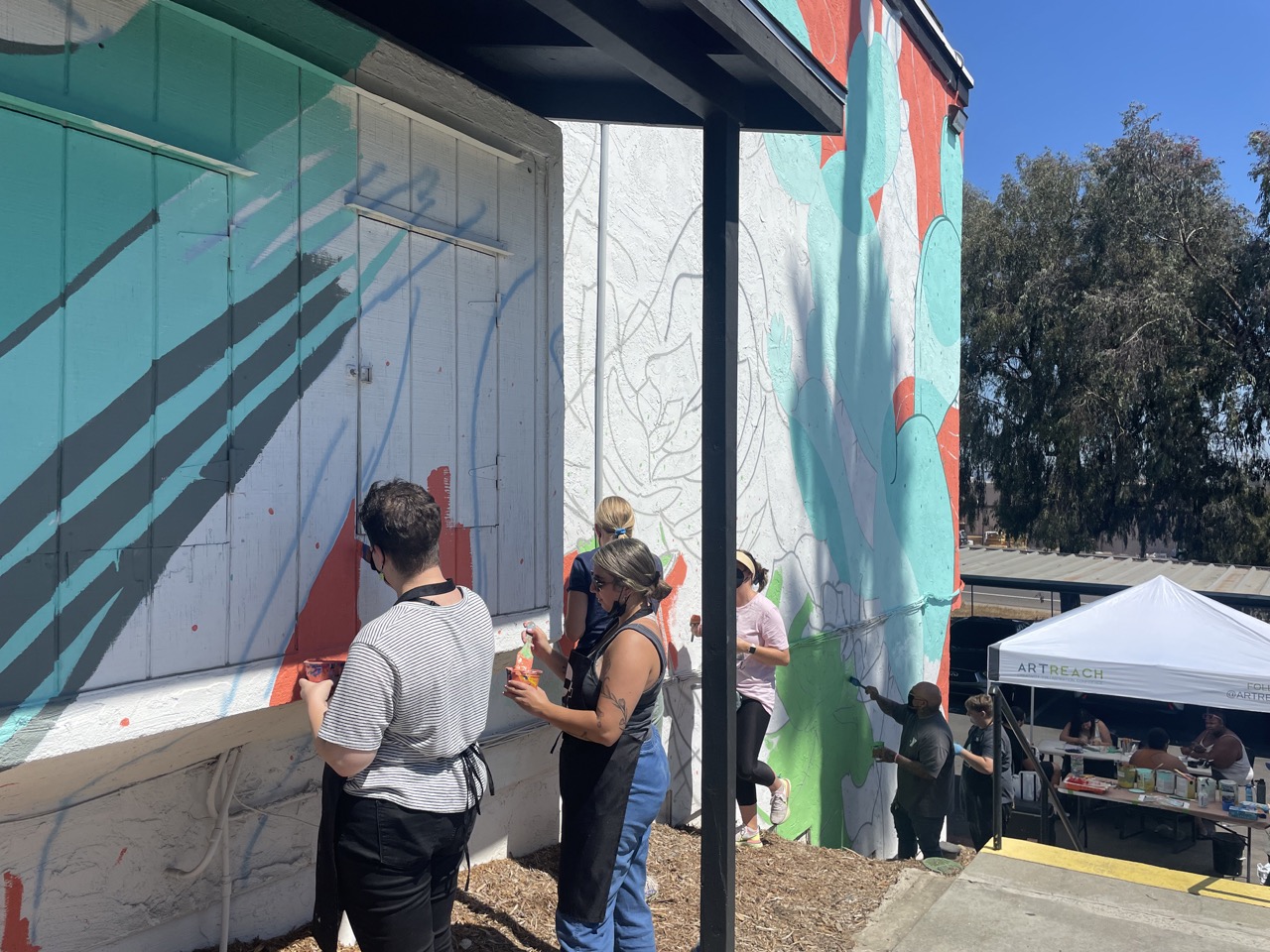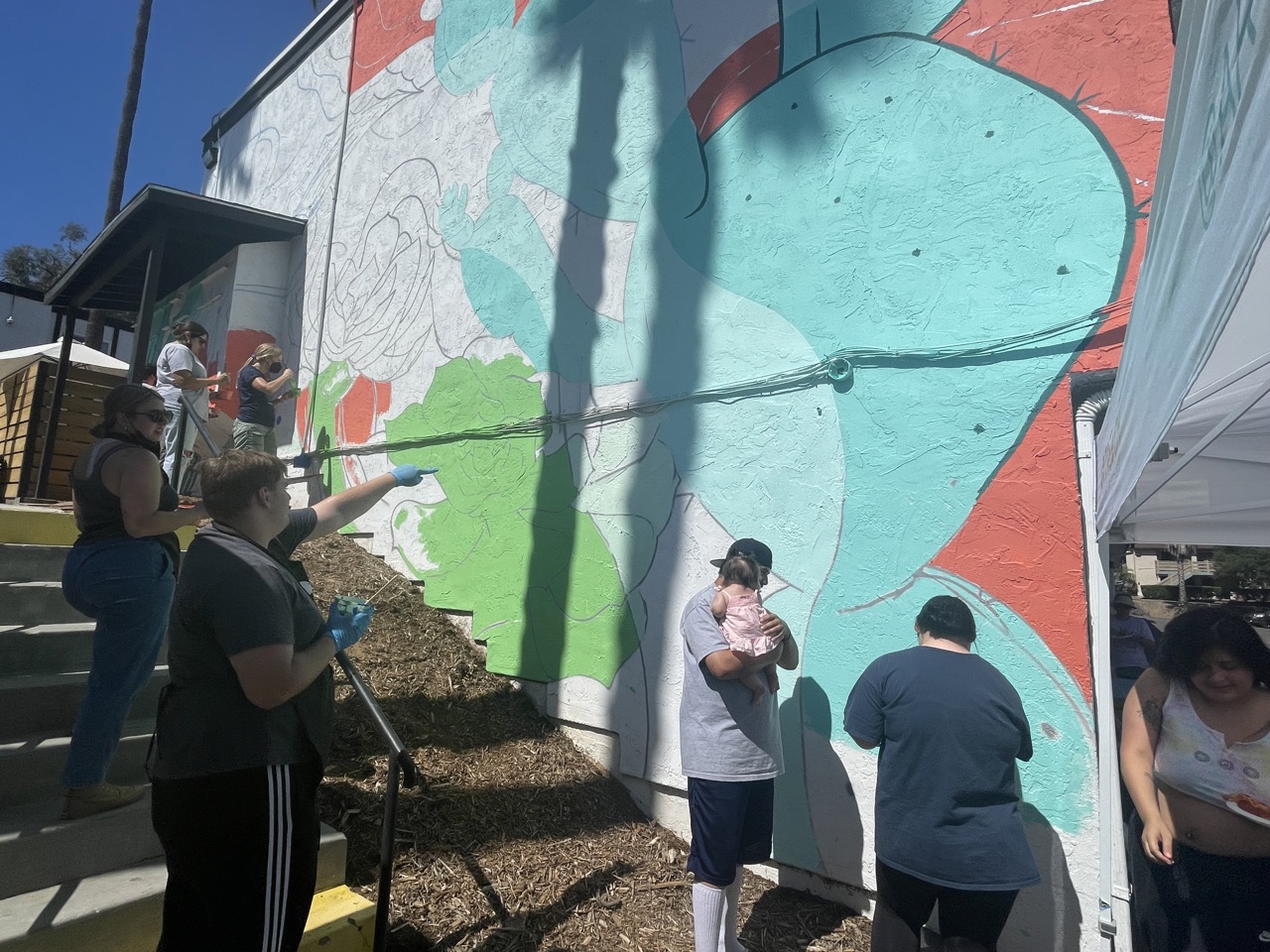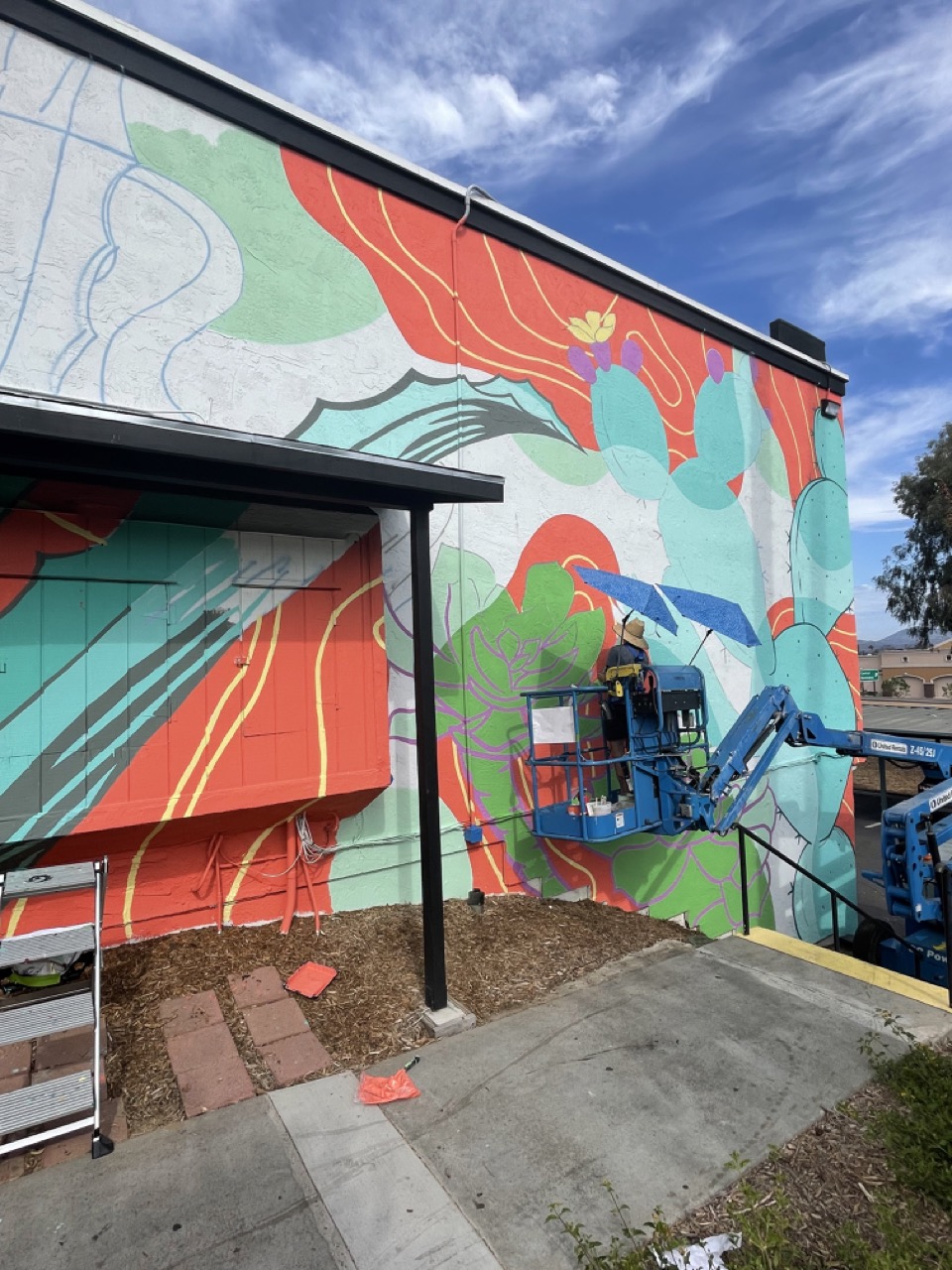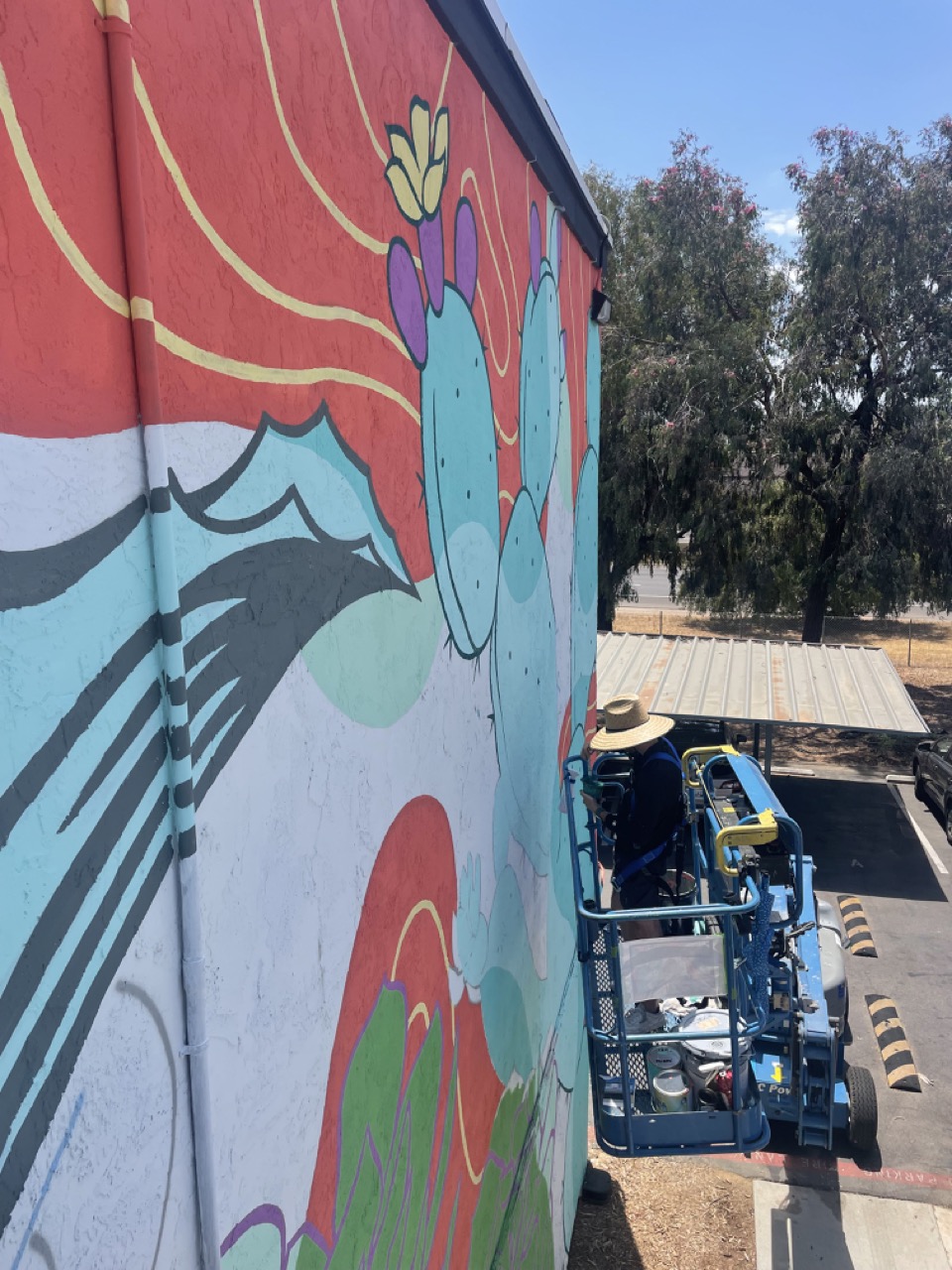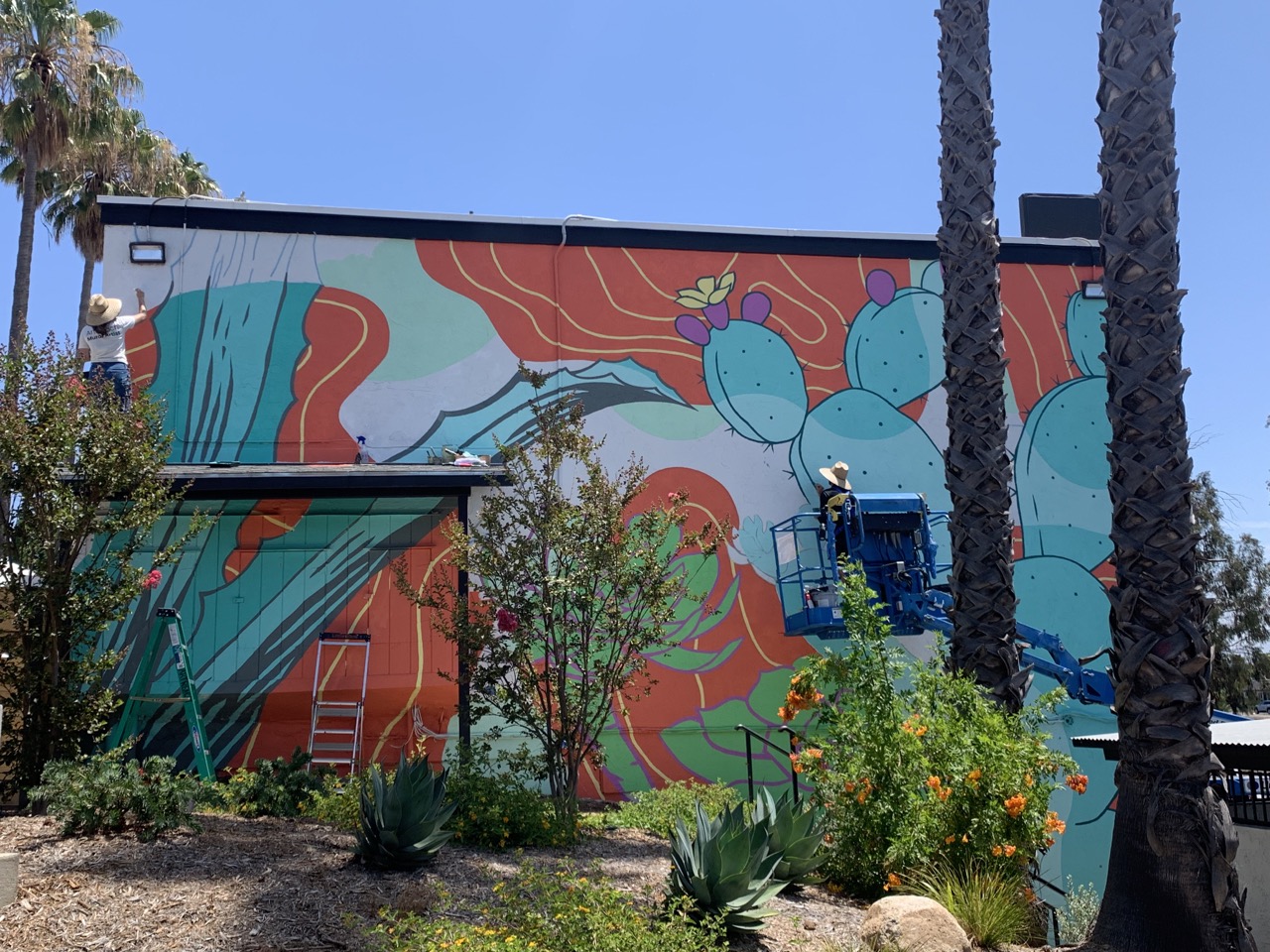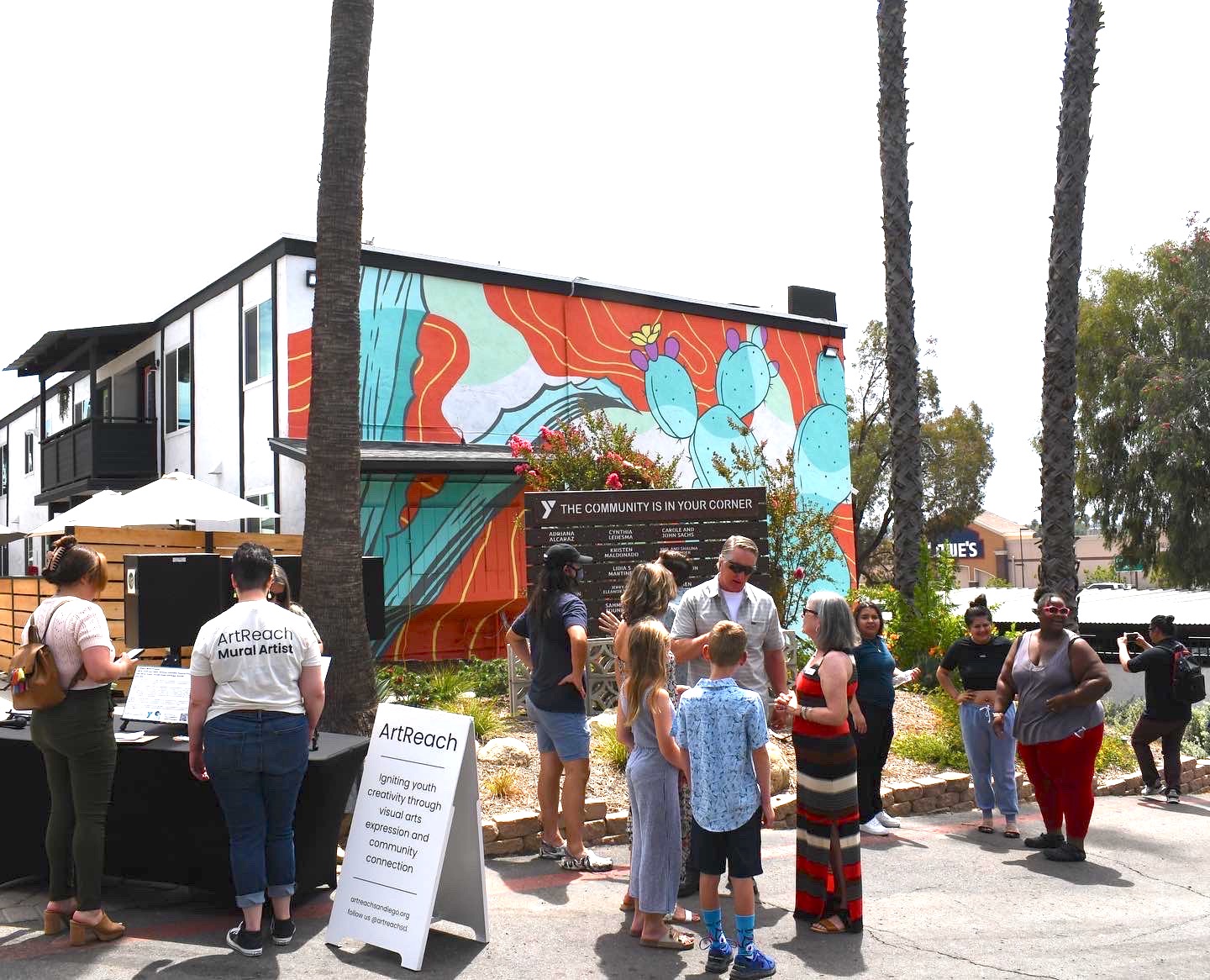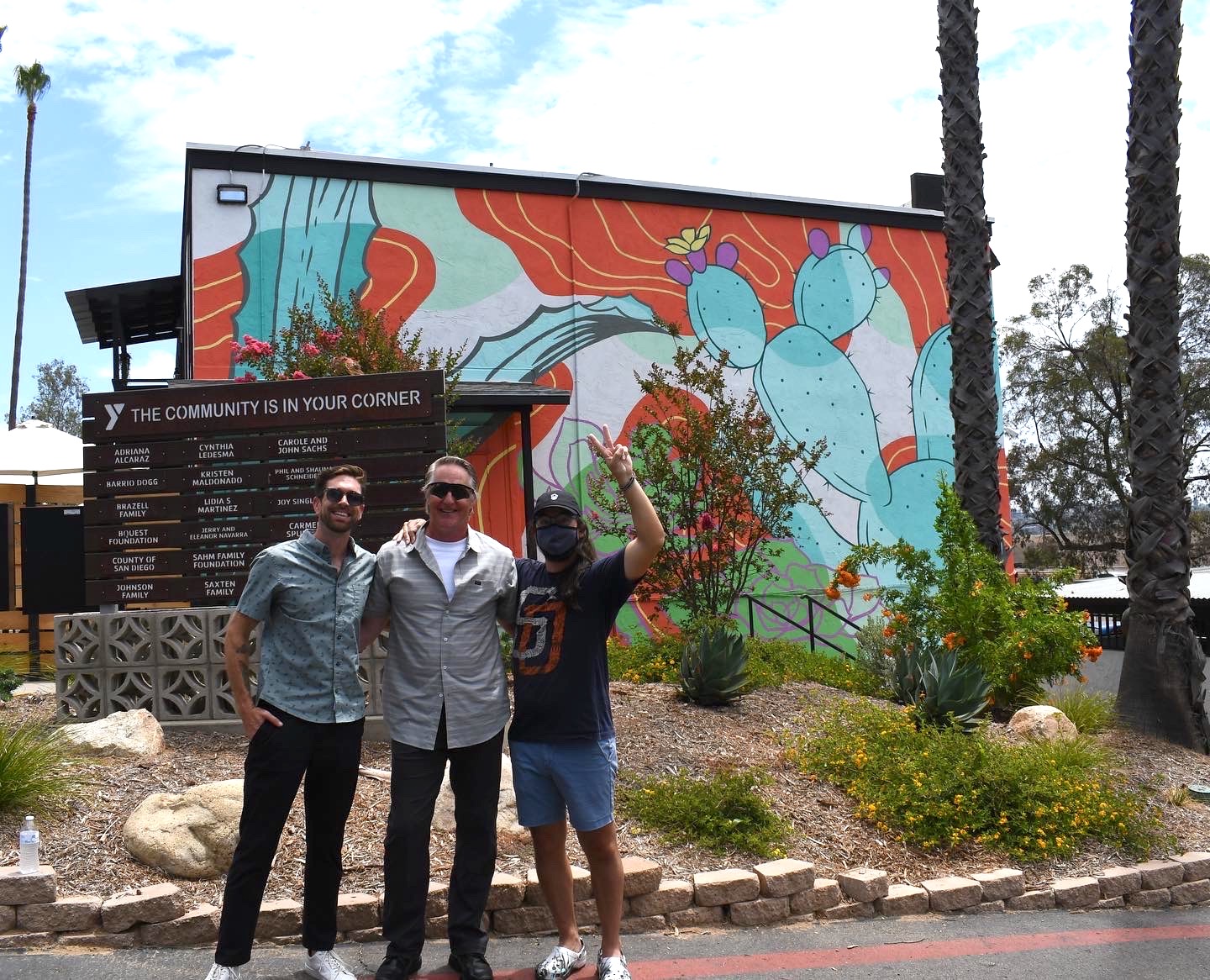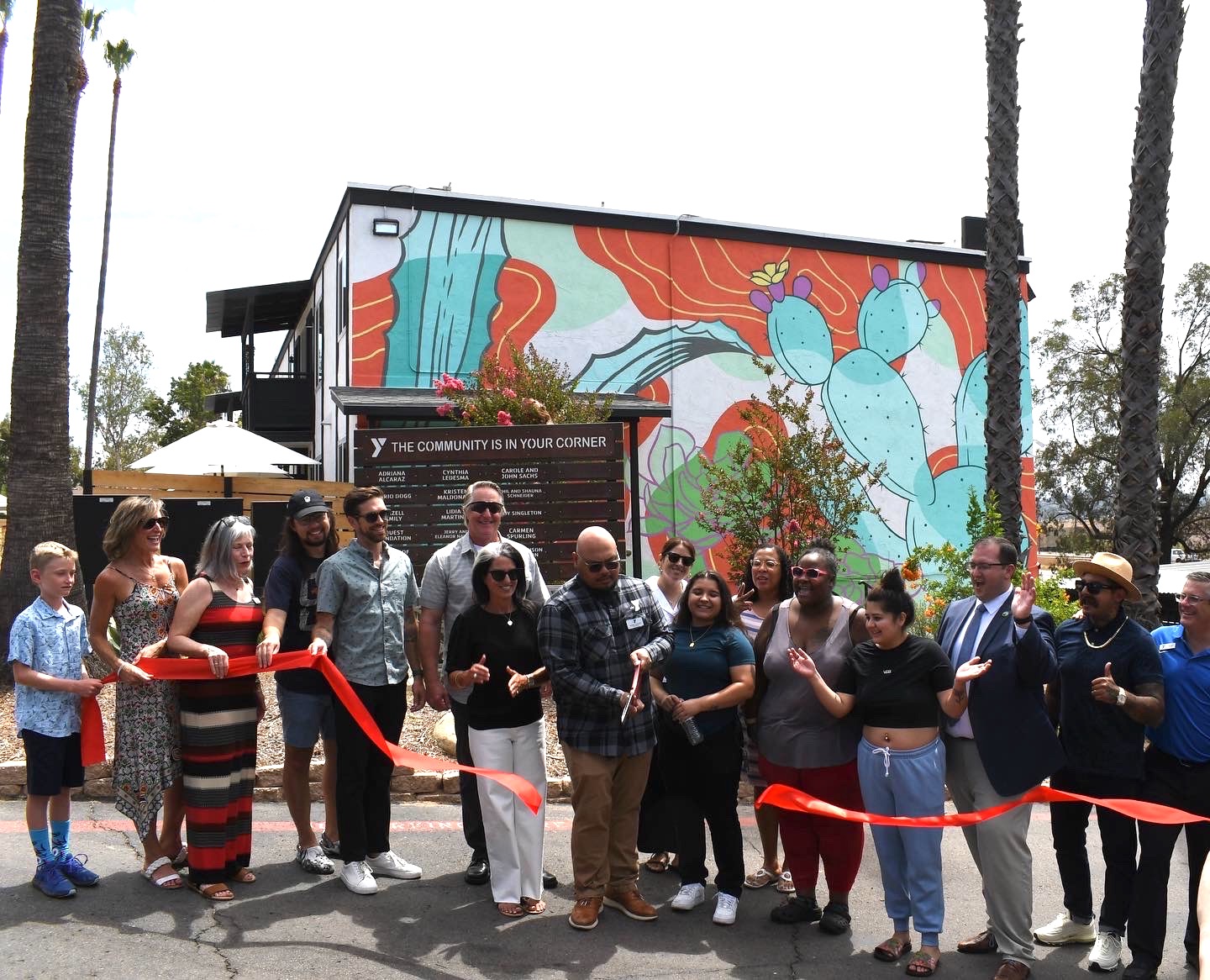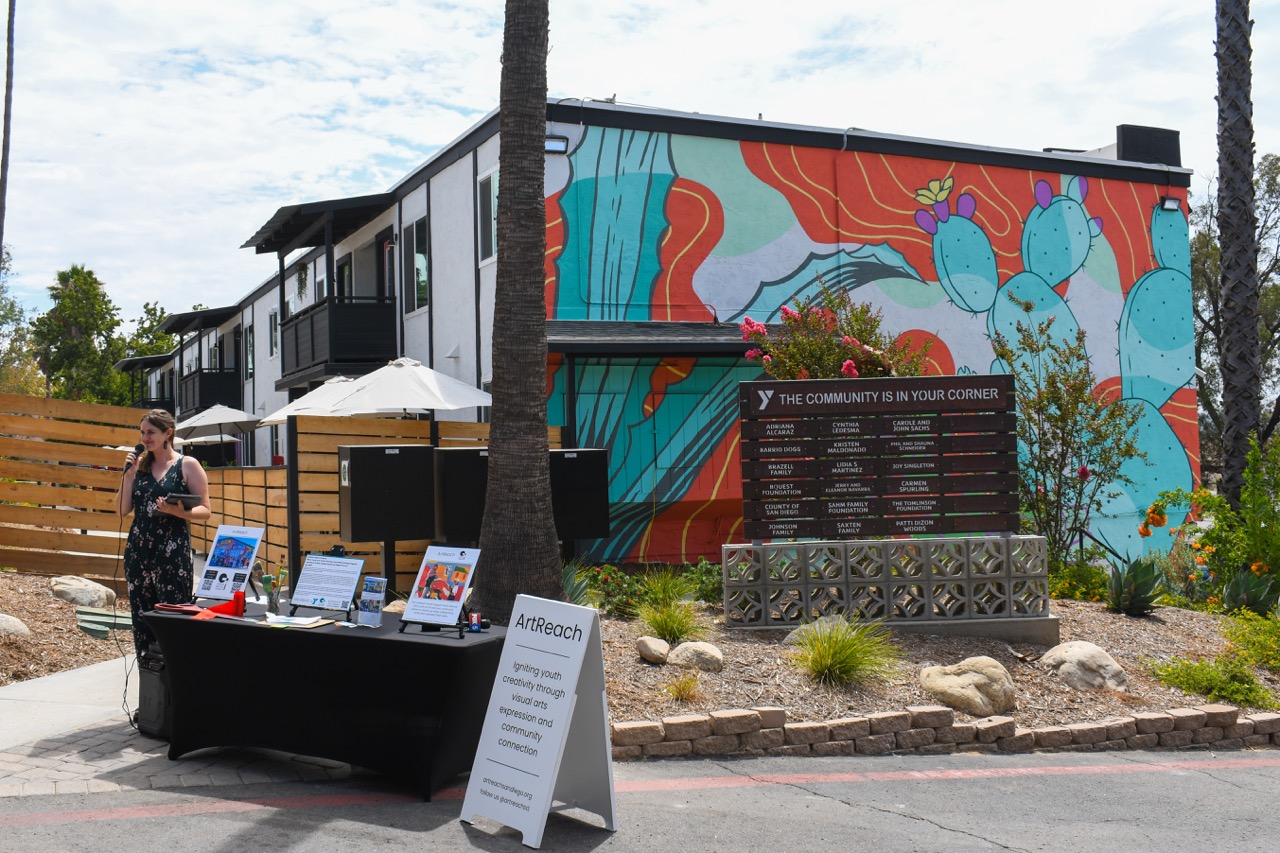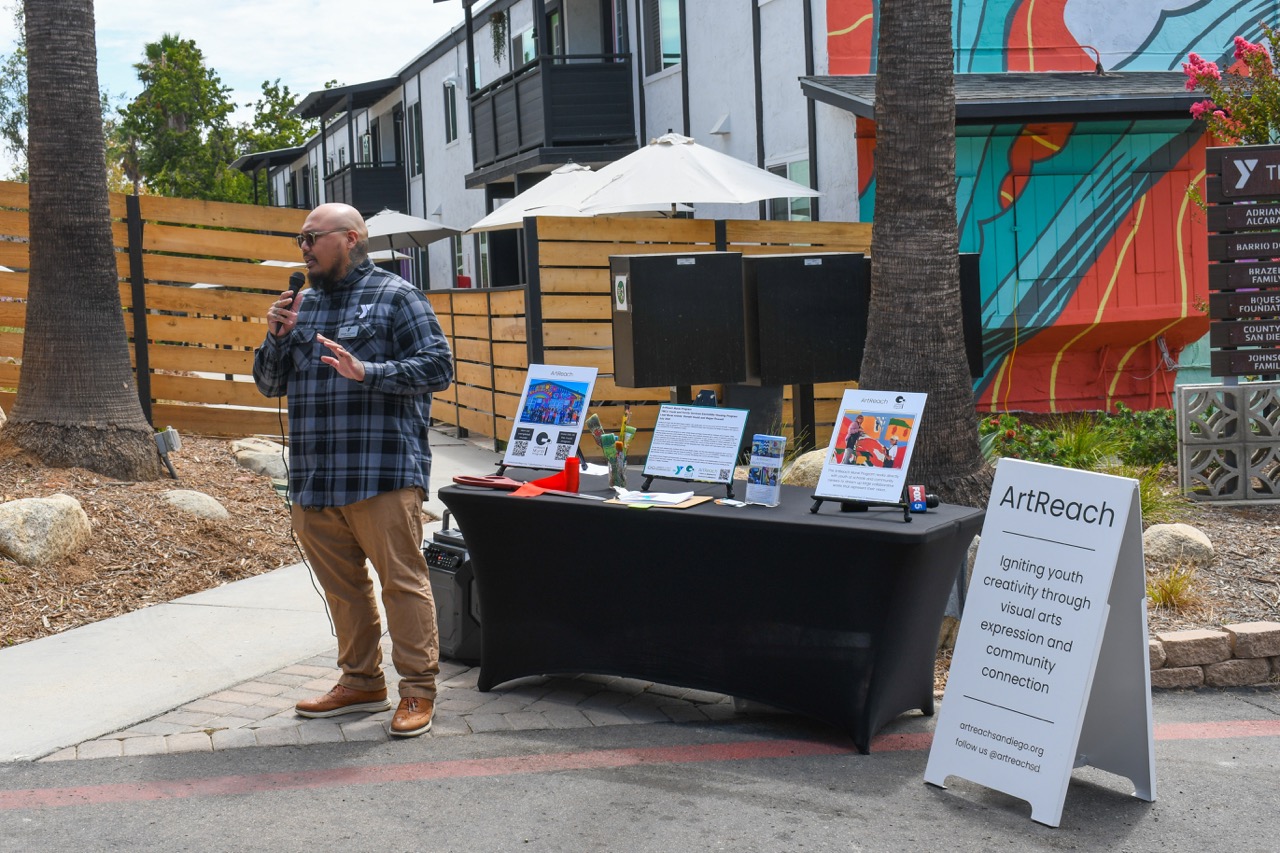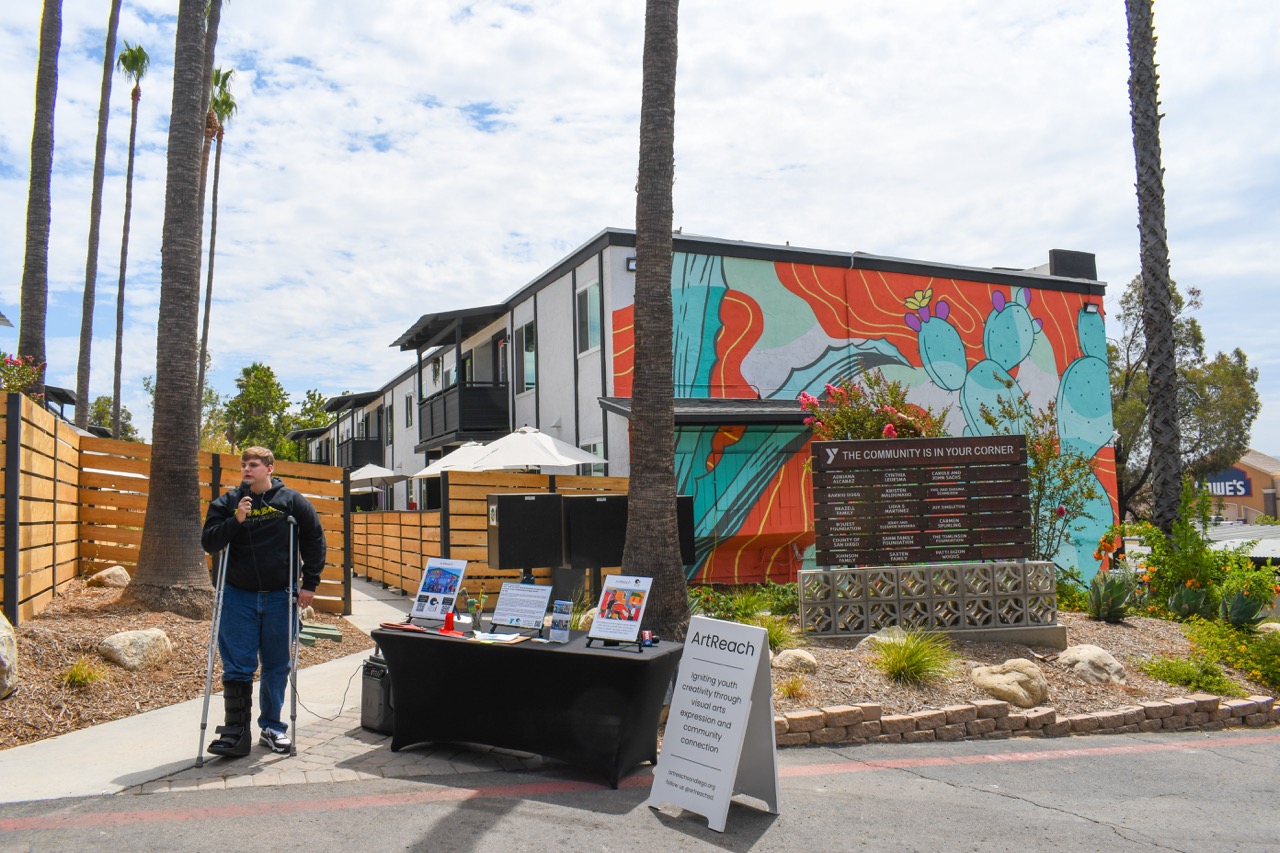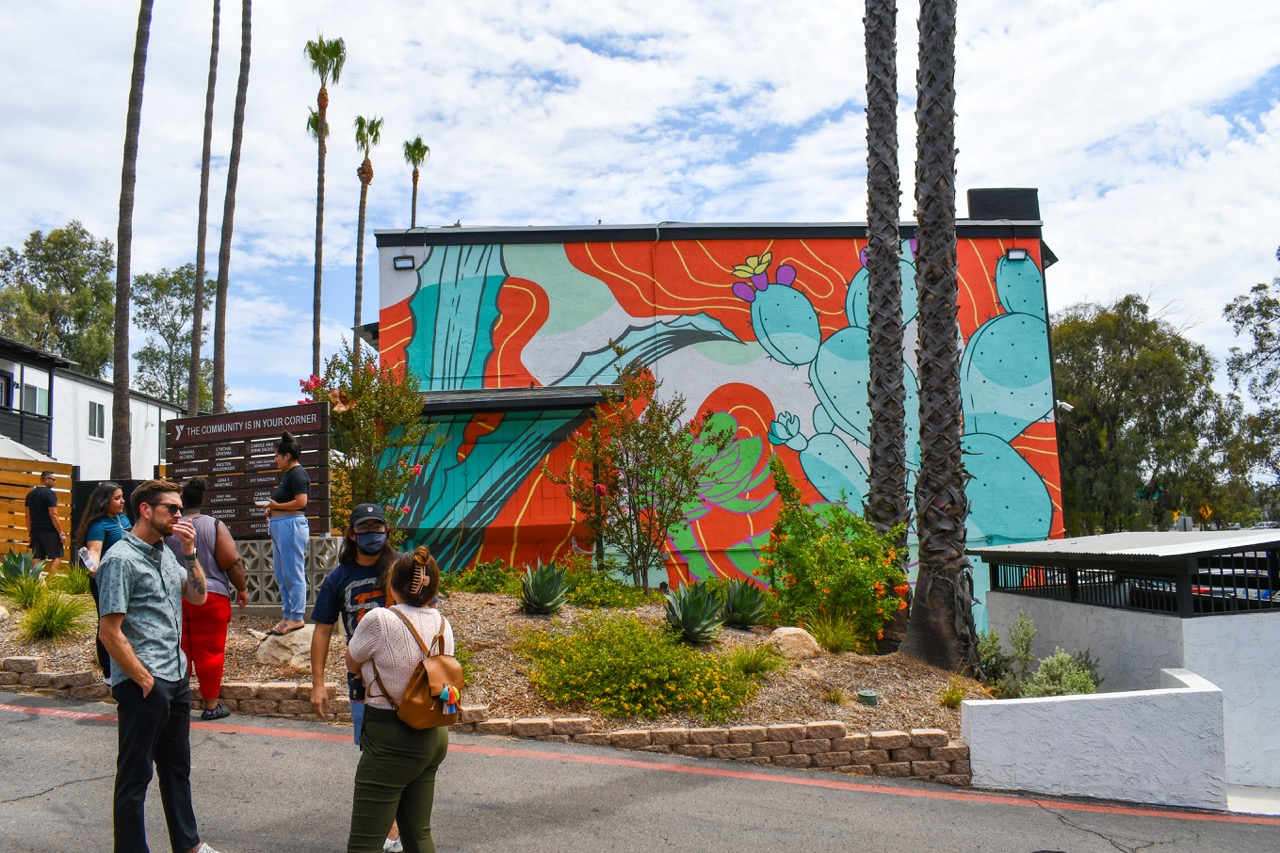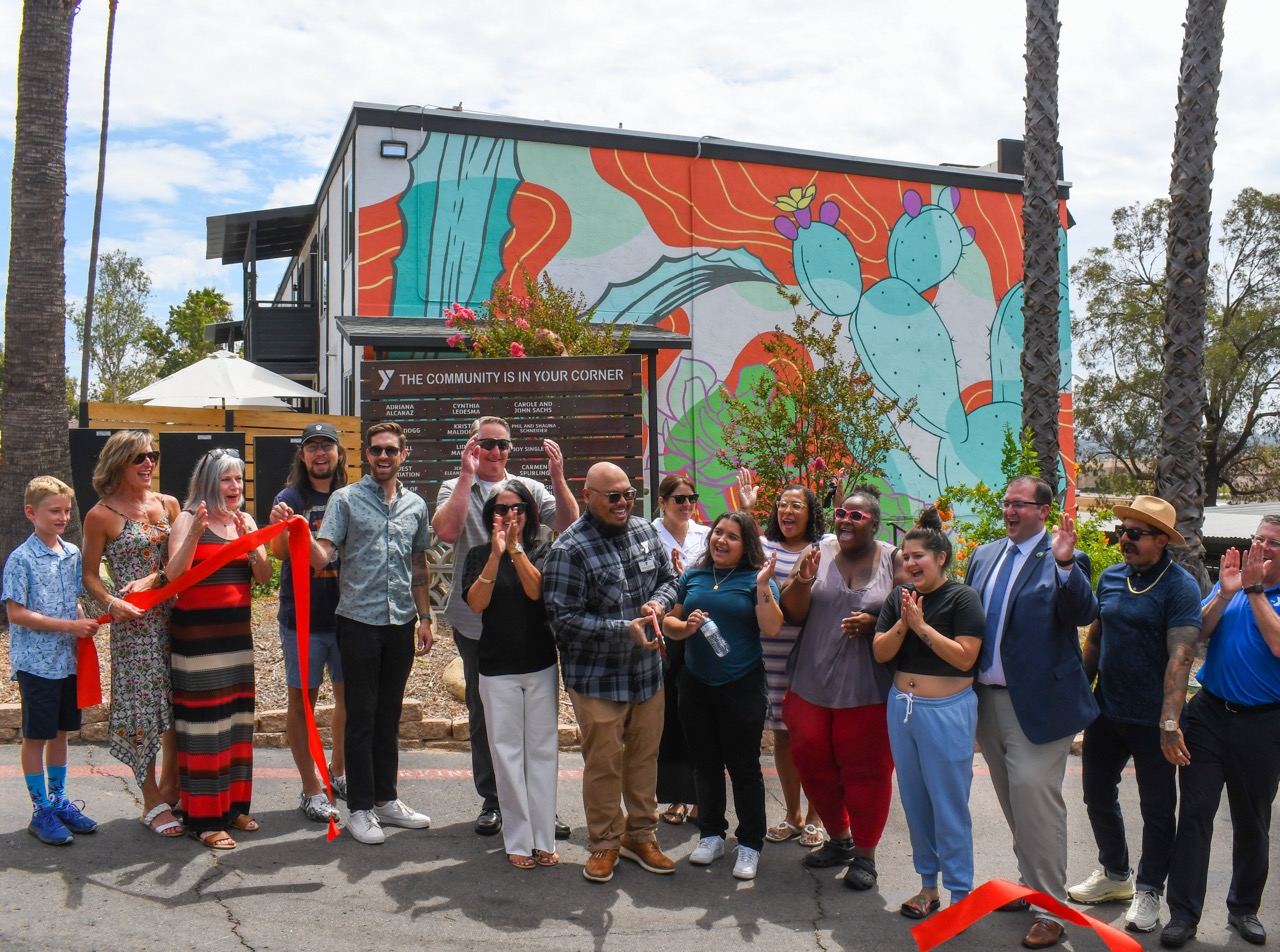 Resilient and larger-than-life desert plants of agave, aloe, prickly pear, and aeoniums grow tall from the earth. A topographical map pattern makes up the background. Calming yet bright colors throughout the design tie directly to the colors on each individual door in this apartment complex.
These murals were led and designed by artists Donald Gould and Regan Russell. While collecting design input from youth residents who live here, many residents answered with a variety of responses using their own art and words. Among their answers were drawings of plants, expressions of calm, of being on a journey, of meditation. One theme in particular kept emerging and that was the theme of resilience: "I was thinking of putting in a desert landscape- to show that even though the desert sometimes feels like there is nothing there, we go on living and go on surviving." What we see is just that. Powerful desert plants grow strong together and the topography lines subtly allude to the many layers, paths, and future destinations of our collective and individual journeys.
Not only did youth residents help contribute with the mural design imagery, but they also physically painted the lower portions of the main wall during a Community Paint Day hosted by ArtReach. Through collective care and contribution, residents have this daily reminder of their own resilience while tending to, nurturing, growing, and planting their current and future dreams.
The ArtReach Mural Program and Mural Artists are honored to have helped contribute to the transformation of such an important home for current and future residents.
This mural was fully funded by the Lawrence A. Appley Foundation.