The Brightest View
A Symbol of Hope and Resilience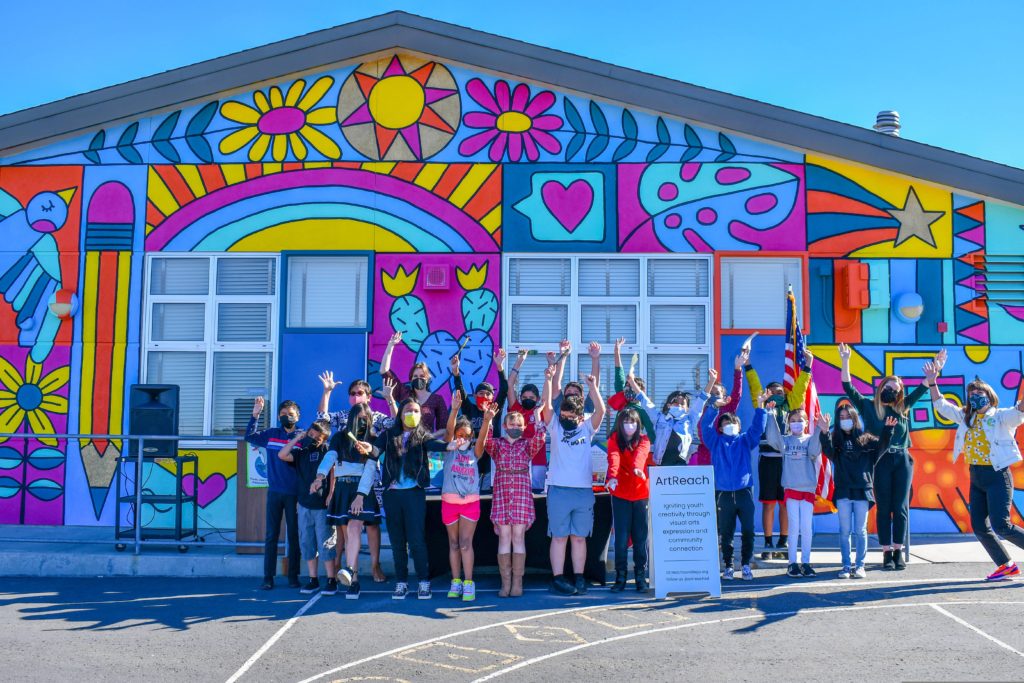 Our newest mural, titled "The Brightest View," lives on the school campus of Pacific View Leadership Elementary in Paradise Hills. ArtReach Mural Teaching Artist Hanna Gundrum worked closely with a passionate group of 5th-graders to dream up a welcoming, joyful mural to gift to their fellow students, families, and community members.
The mural was initially planned for March 2020, but was halted mid-program due to COVID-19. The outlines were drawn onto the wall and ready to be filled in with bright paint, but then school was shut down, and the mural was sadly put on hold.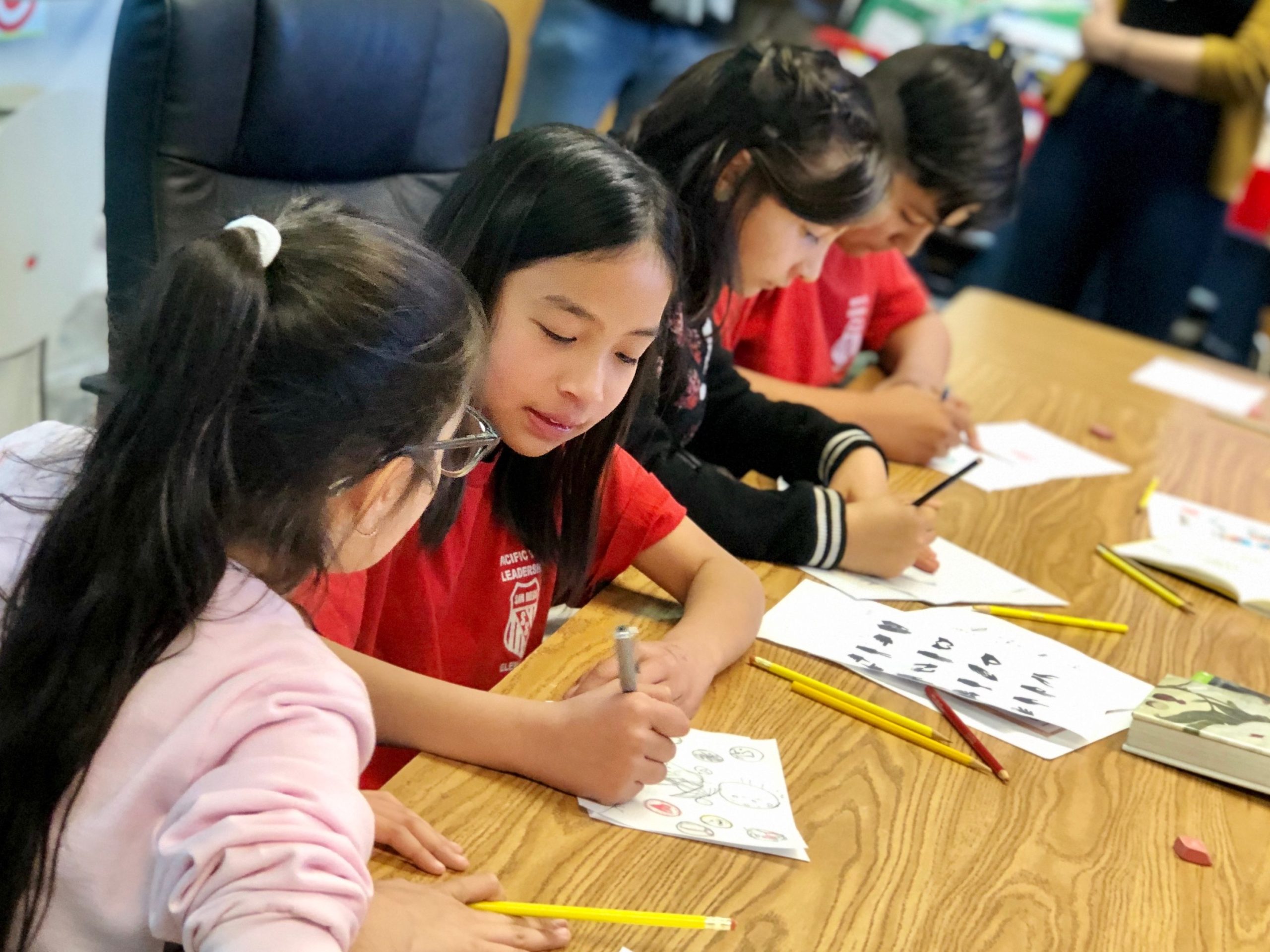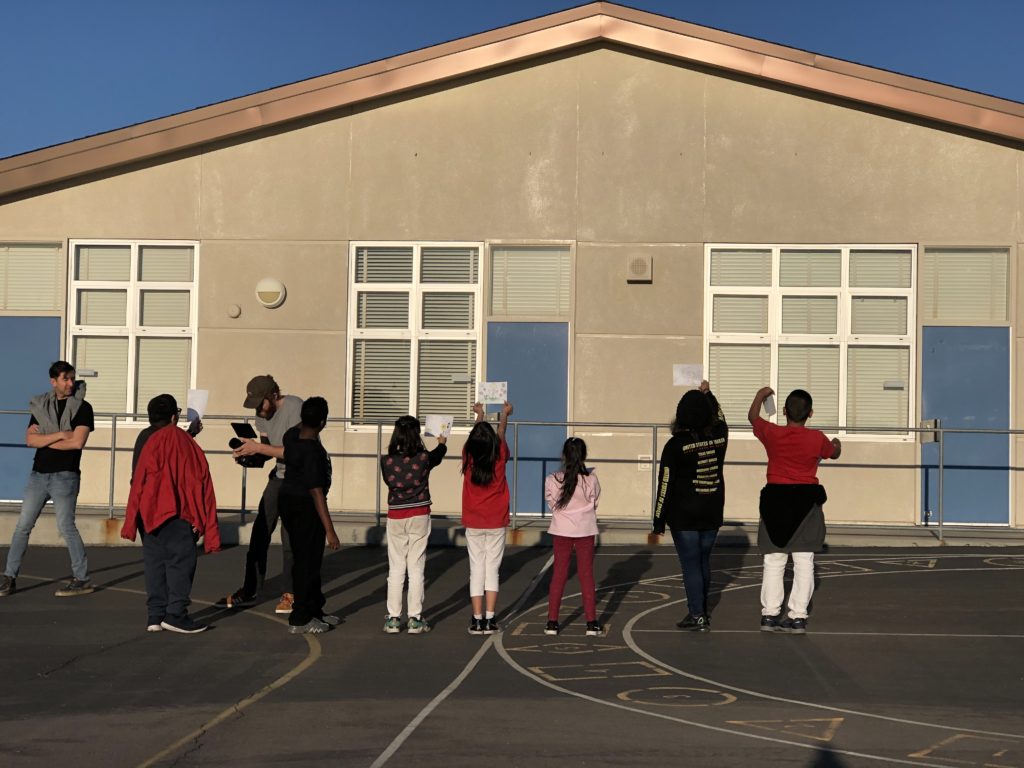 "Our class met every Wednesday at 1 p.m., and they told me it gave them something to look forward to all week. Art is really great for quality alone time, but it is also a good way to build community with your peers and to share ideas. And now, these kids can walk by the mural with their families and say, 'I helped make that.'" -Hanna Gundrum, ArtReach Mural Teaching Artist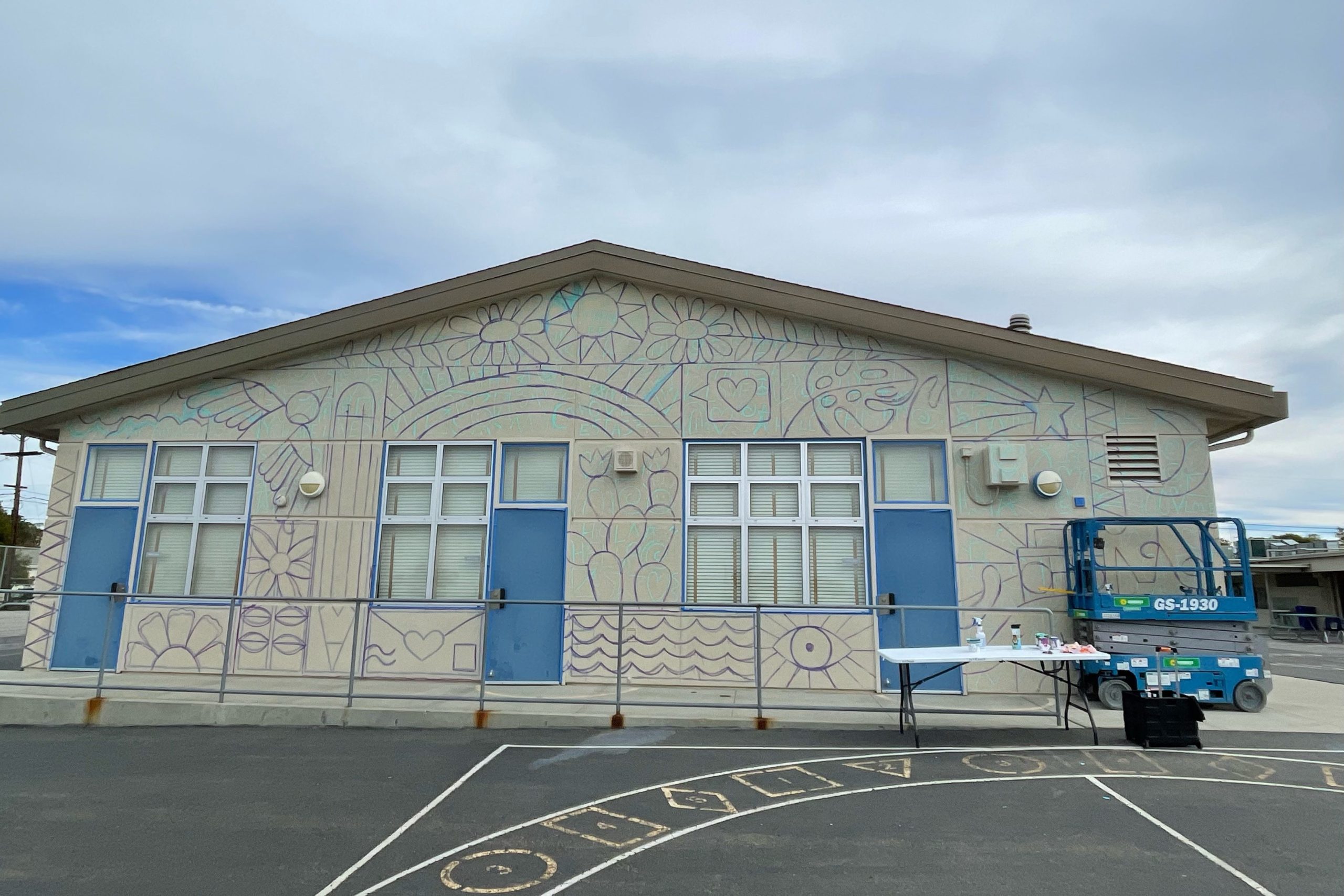 Creating Together Virtually
When school shifted to virtual learning, the students that designed the mural advocated for a new way to connect and create from home. With the help of Hanna, teacher Cindy Trunzo, and generous donations from supporters, a Distance Mural project was created.
The class met over Zoom and brainstormed ideas for a new design based on the prompt "what uplifts you?" Hanna turned their ideas into a three by five-foot wooden mural and cut it into smaller pieces for painting at home. Each piece, each square, was painted through live virtual art classes.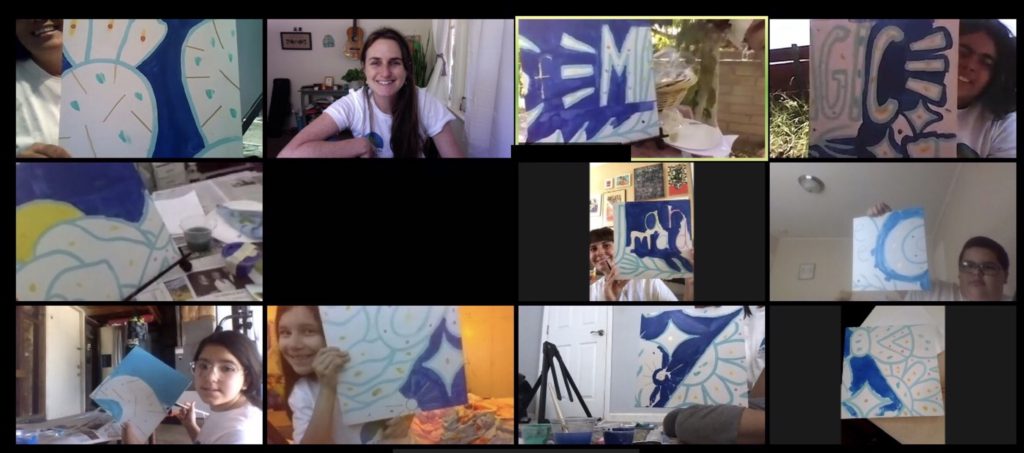 The collaborative design was mounted on the chain-link fence at the school, facing out into the community. The Distance Mural brought a hopeful and uplifting feeling during a challenging time.
"Painting it made me feel calmer, and it gave me a little time for myself. It makes me feel like even though it's a hard time, we can make things better." -ArtReach Student Mural Artist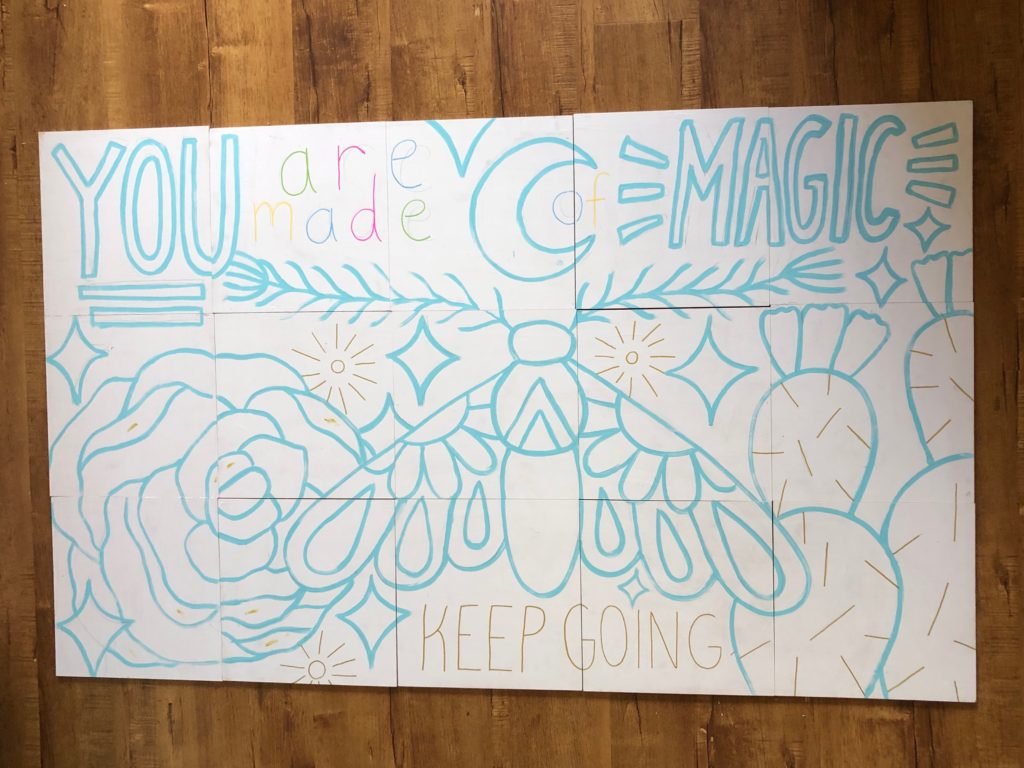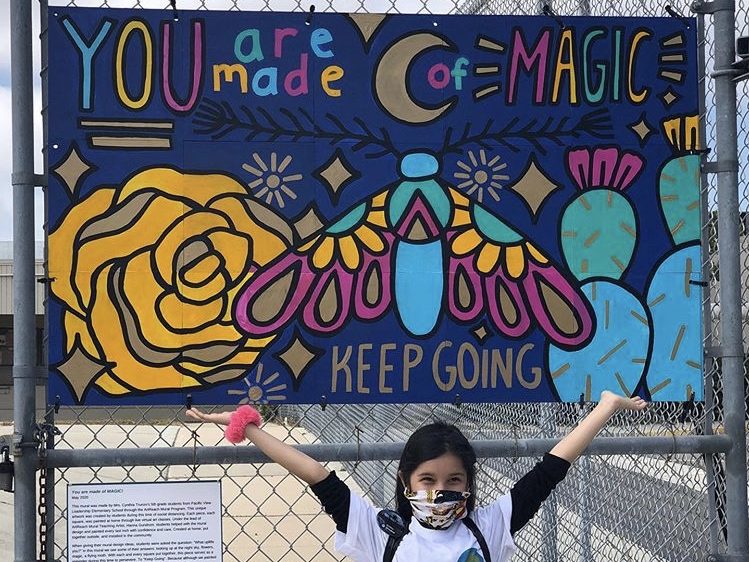 Painting Together Again
Now, two years later, ArtReach teamed up with Hanna and Cindy to bring the new class of 5th graders to finish what was started. With only a few minor updates from the previous design, students and community members (including one of the original student artists from 2020) finally had the chance to bring this mural to life. "The Brightest View" acts as a symbol of hope and resilience for all involved and will leave a lasting mark on the campus for future students, families, and staff.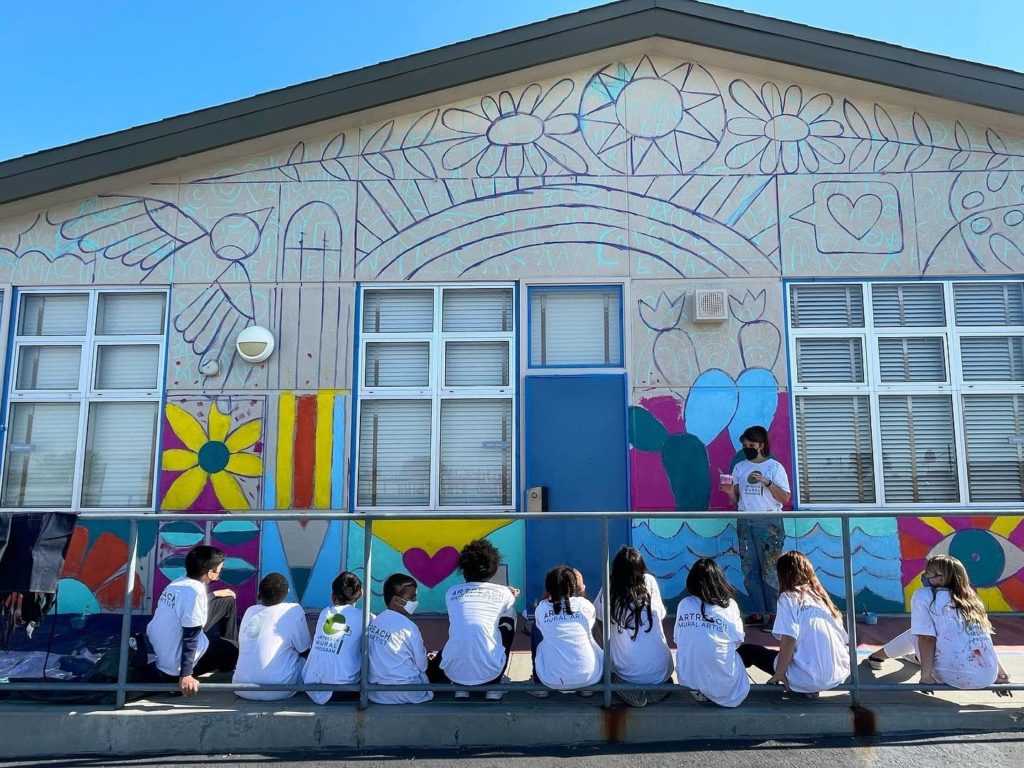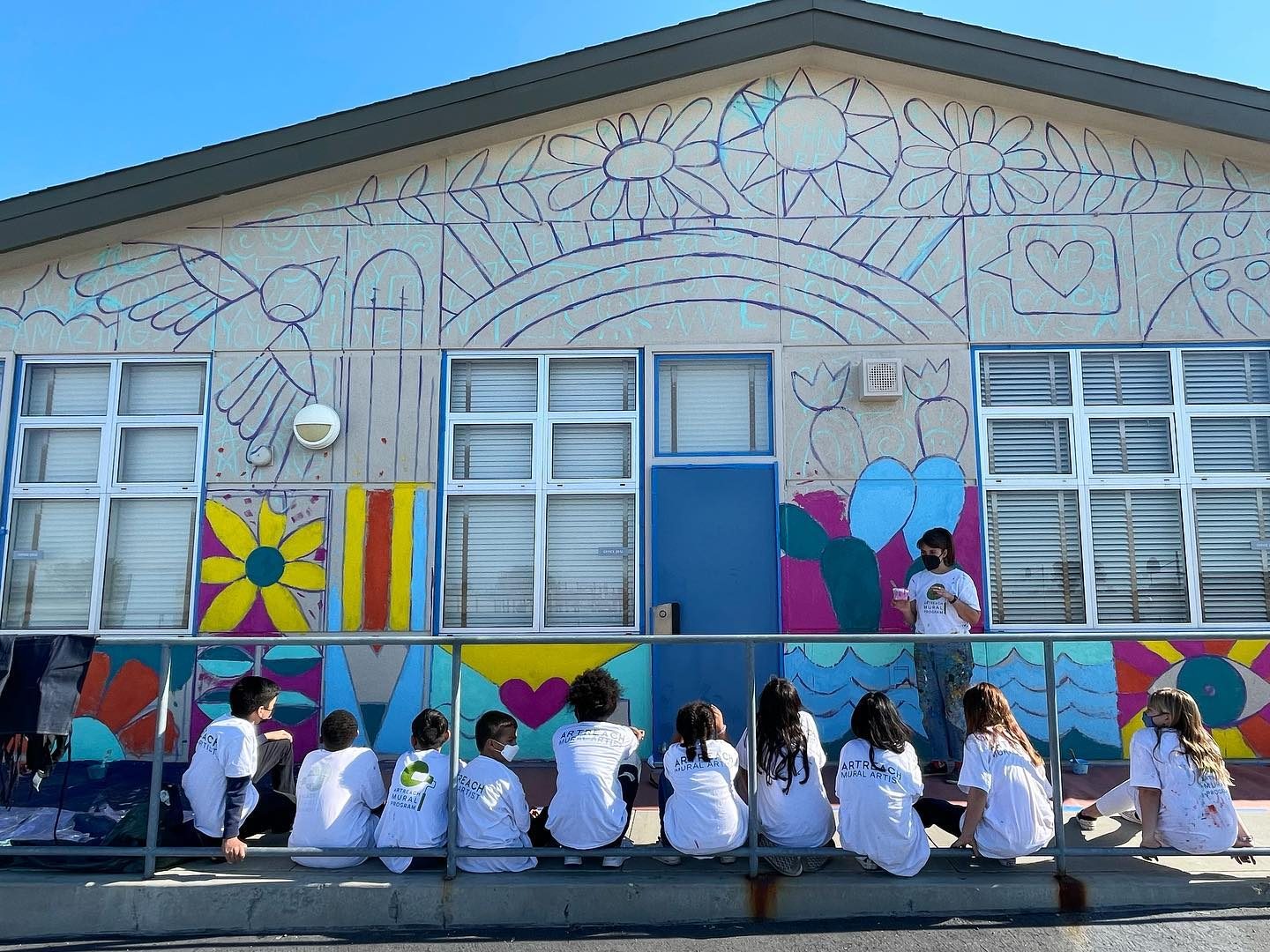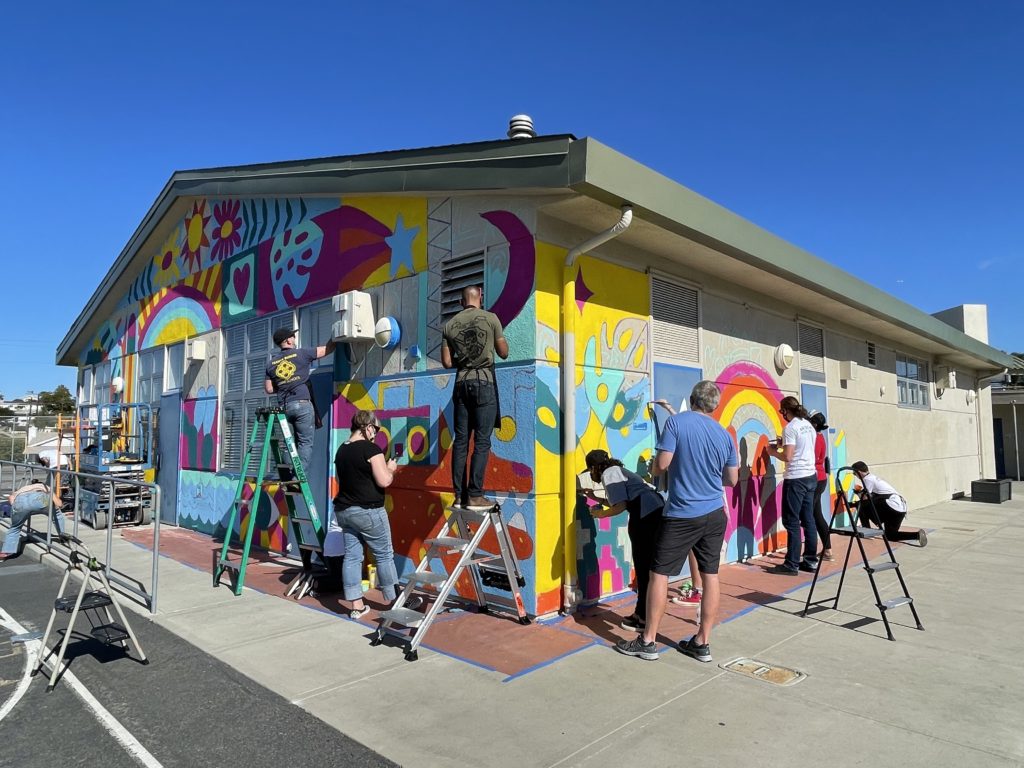 "Thank you for letting us 5th graders help paint the mural. I'm glad that I could leave a piece of me at this school. I think the mural will lighten up the school. It will be a staple of this school for a very, very, very long time." -ArtReach Student Mural Artist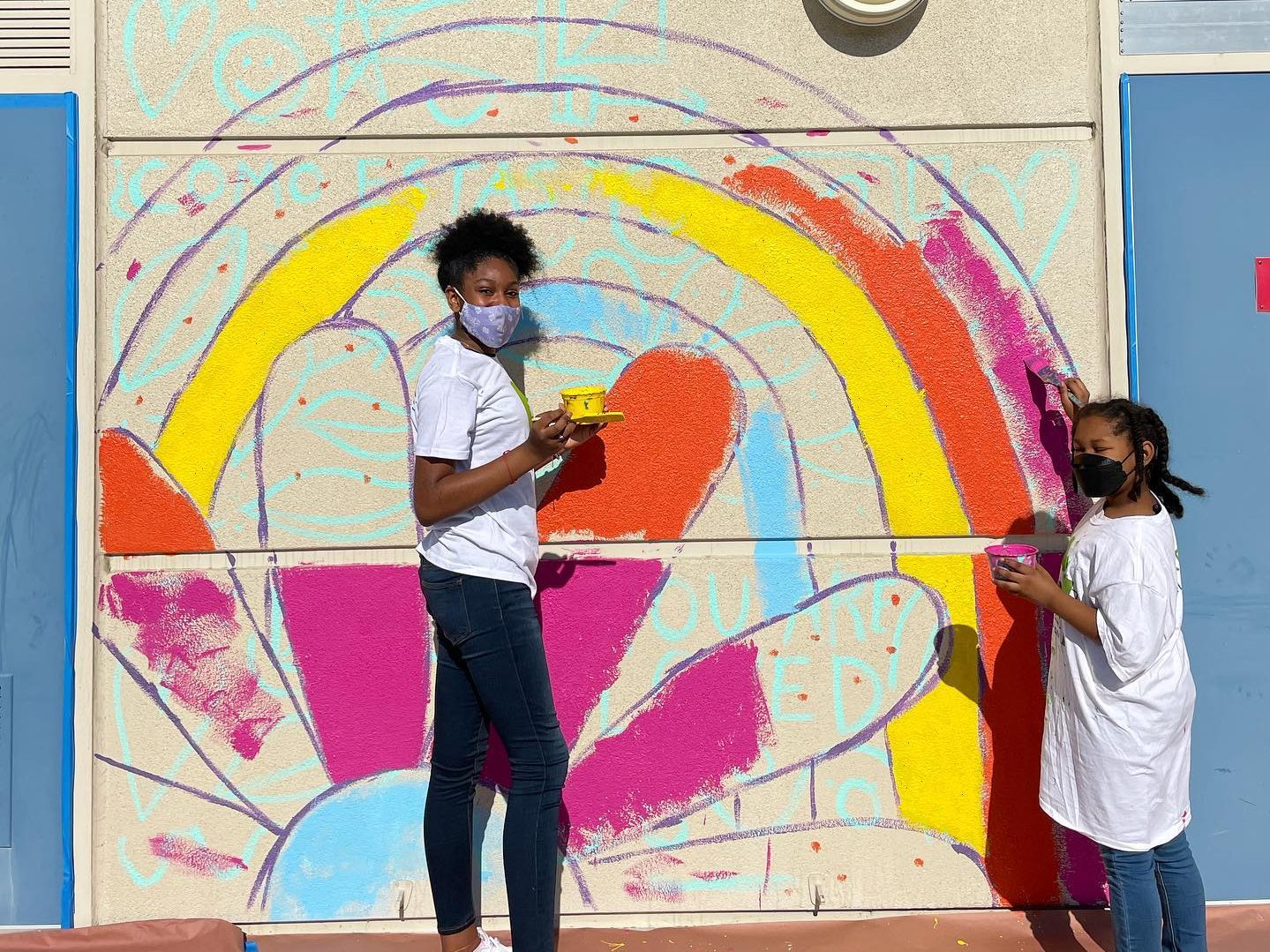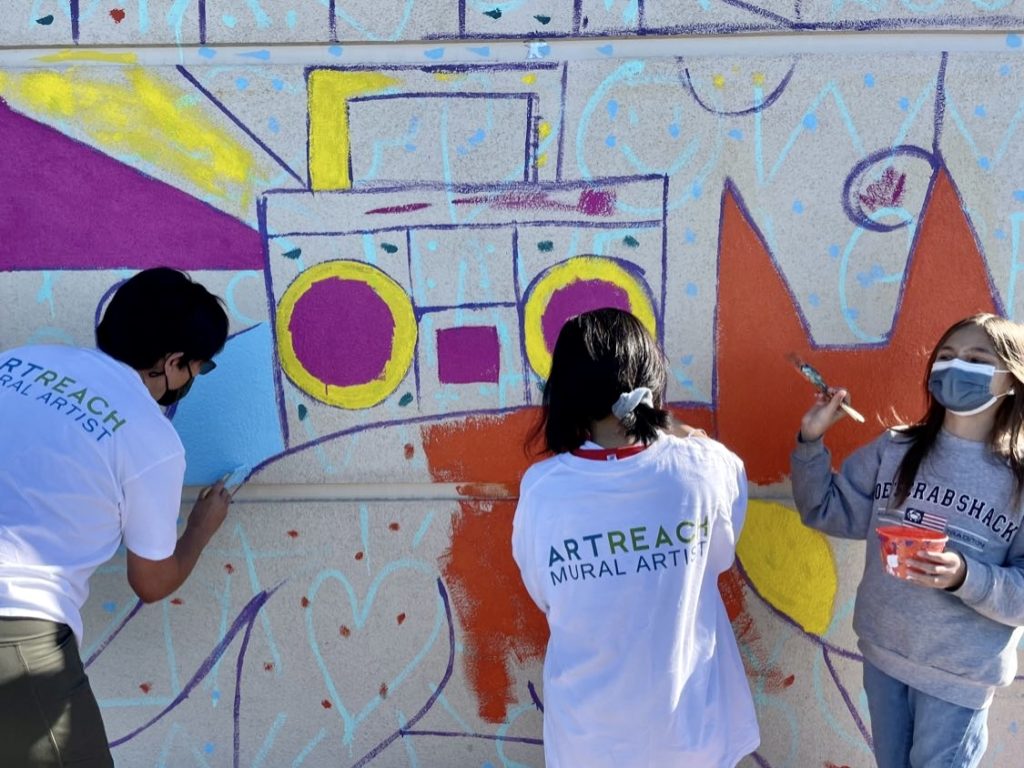 "Thank you for taking the time to make this mural and for making our school a little more joyful. When I see the mural it makes me happy. I love seeing it and walking past it. Painting on the mural made me like drawing again. I really enjoyed painting and a little part of us will stay here on the wall." -ArtReach Student Mural Artist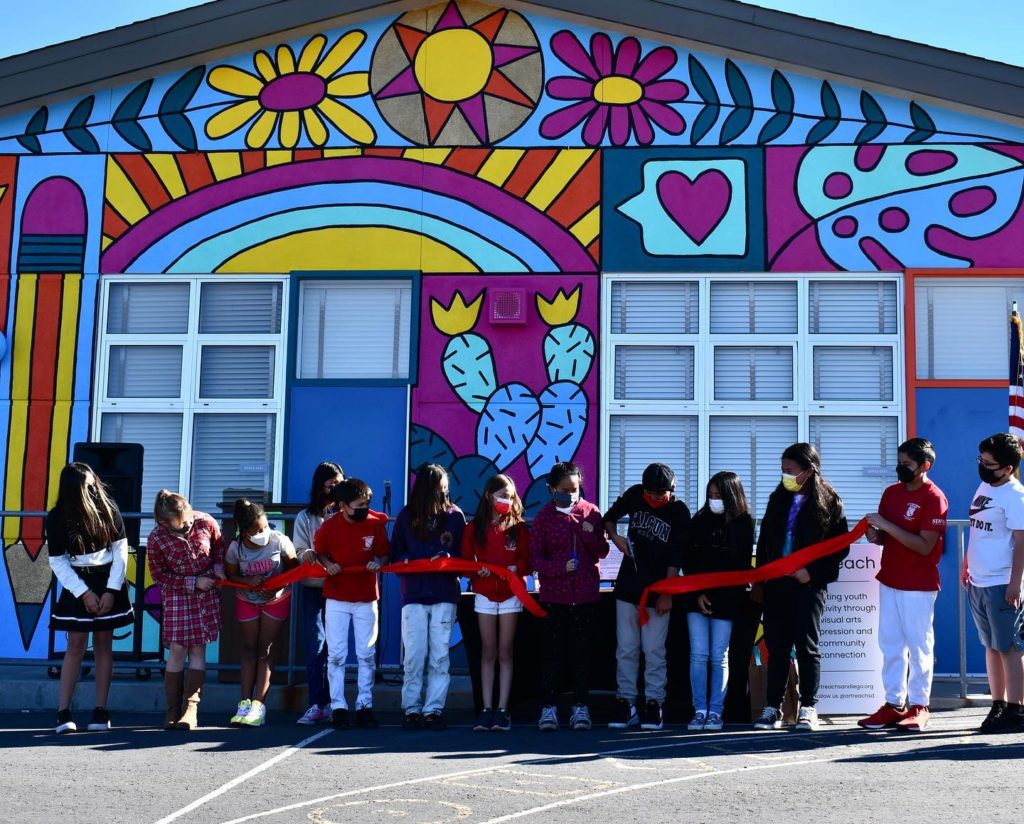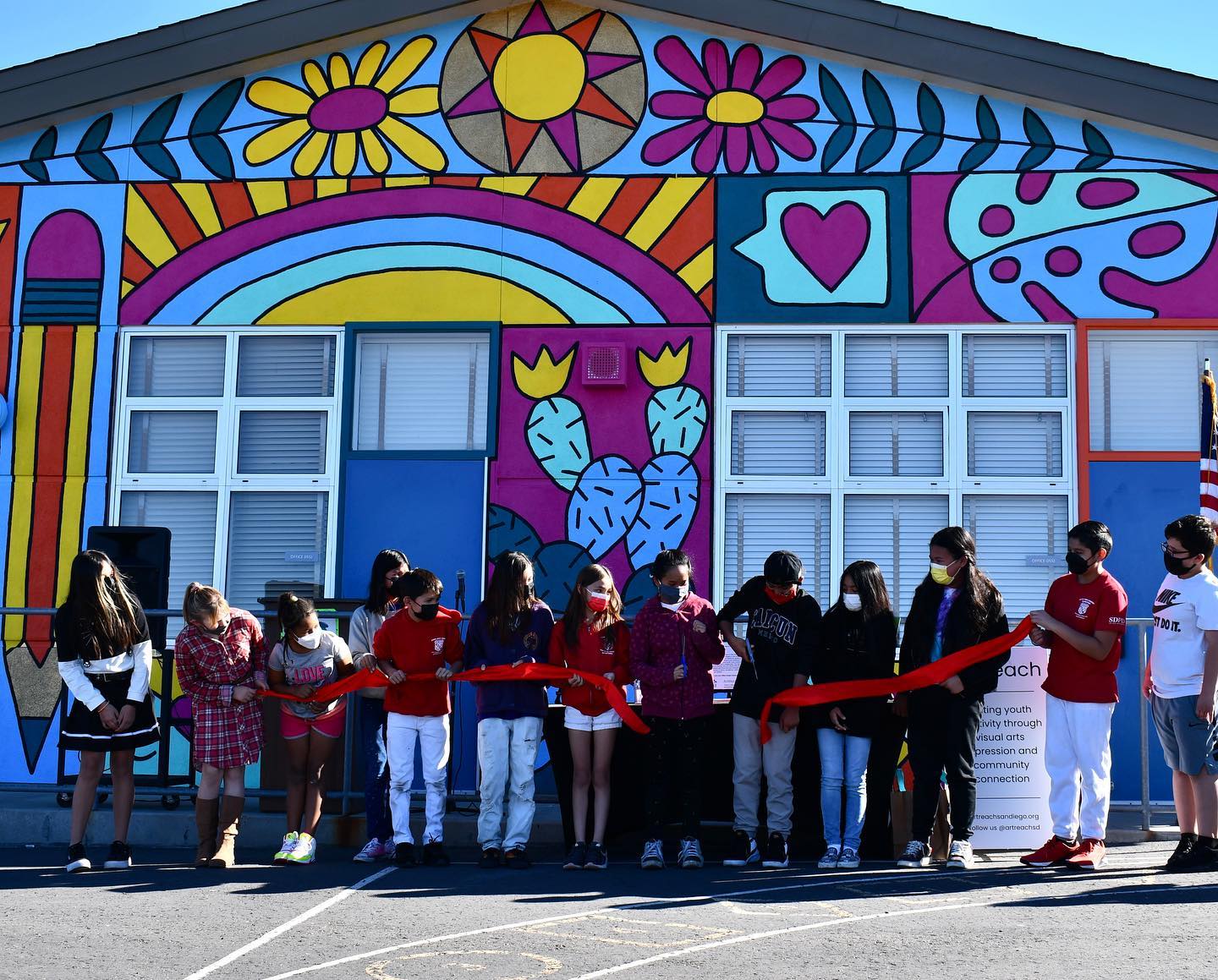 "Today we dedicate 'The Brightest View' to stand as a testament to perseverance and resilience. This project is a result of the partnerships that ArtReach San Diego builds with young people across the county. Their unwavering dedication to equity in visual arts education is the hallmark of their program and their relationships. We are so fortunate to be recipients of this beautiful gift and are honored to have contributed our ideas and labor to its completion." -Cindy Trunzo, 5th-grade teacher, Pacific View Leadership Elementary
Thank you to everyone that helped make this mural happen. This project was two emotional years in the making, and we are genuinely so happy it finally came together. The mural was special right from the beginning, and it will forever be a symbol of hope and resilience for Pacific View and the ArtReach Mural Program.
Thank you to Gensler San Diego for sponsoring the lift rental from Sunbelt Rentals and for sending an incredible team of volunteers to help paint!
This mural was funded in part by the TahDah Foundation.