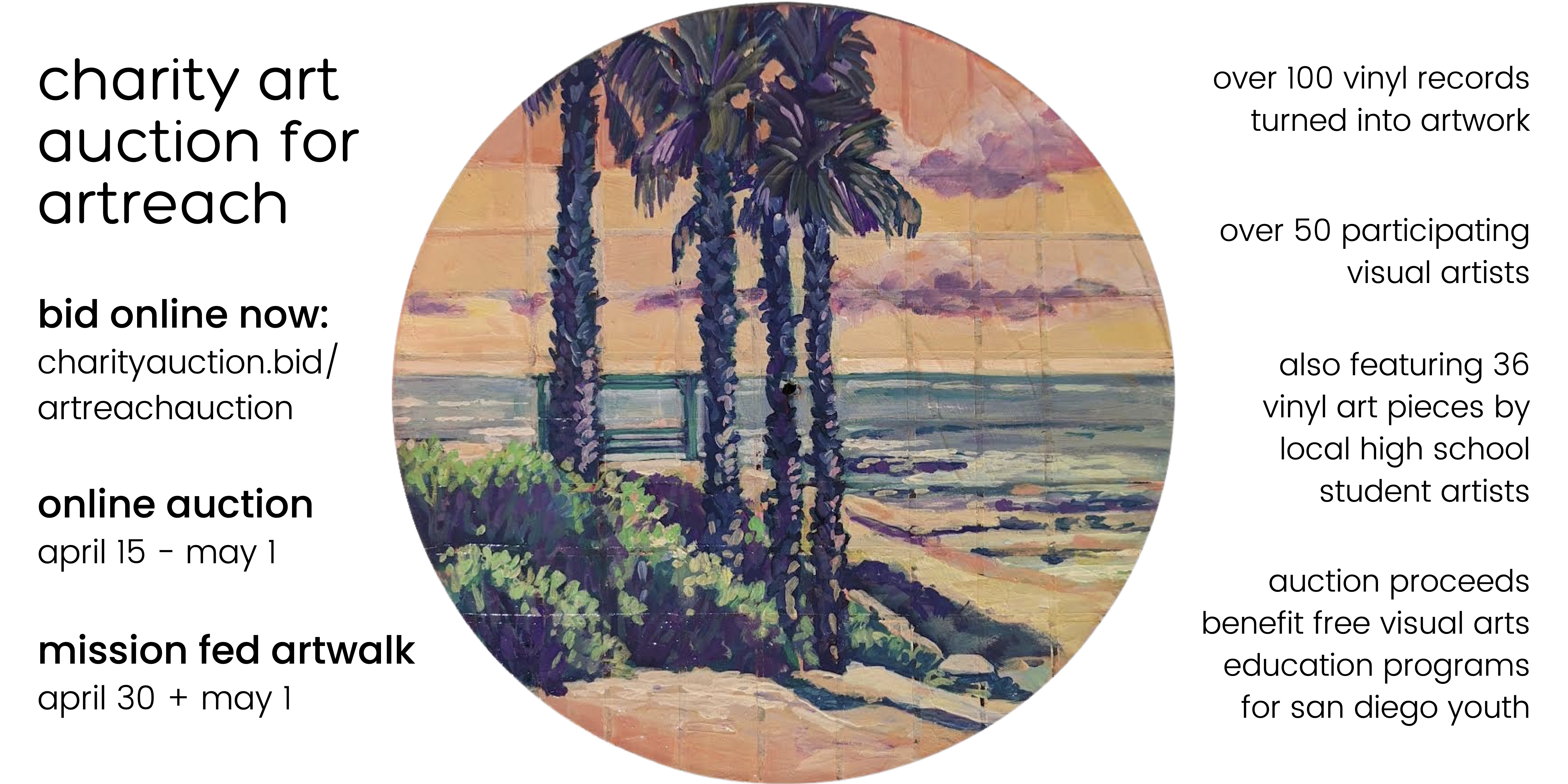 The Charity Art Auction is live and open for bidding!
Join us for our signature upcycled Charity Art Auction, featuring one-of-a-kind art on vinyl records. This auction includes our largest number of participating artists and art to date!
Online Auction
Bid now through May 1st
Mission Fed ArtWalk
Saturday, April 30th and Sunday, May 1st
All art will be on display in the Piazza della Famiglia in Little Italy
The Charity Art Auction supports free visual arts education for youth at San Diego County schools and community centers. Proceeds from the auction directly benefit our programs for young people that may not otherwise have access to visual arts opportunities.
51 Professional Visual Artists // 103 Vinyl Art Pieces

33 High School Student Artists // 36 Vinyl Art Pieces

Variety of 3D Sculptural + Framed Vinyl Art

3 Playable Art Guitars

Thank you to all of our artists for contributing their beautiful artwork to this charity auction. We are proud to also include artwork by student artists, providing them the opportunity to experience the process of exhibiting and selling their artwork.
Thank you, thank you for your support!
Follow us @artreachsd for updates on the Charity Art Auction.