Fred H. Rohr Unveils Art Mural
CHULA VISTA ELEMENTARY SCHOOL DISTRICT NEWS
SEPTEMBER 15, 2022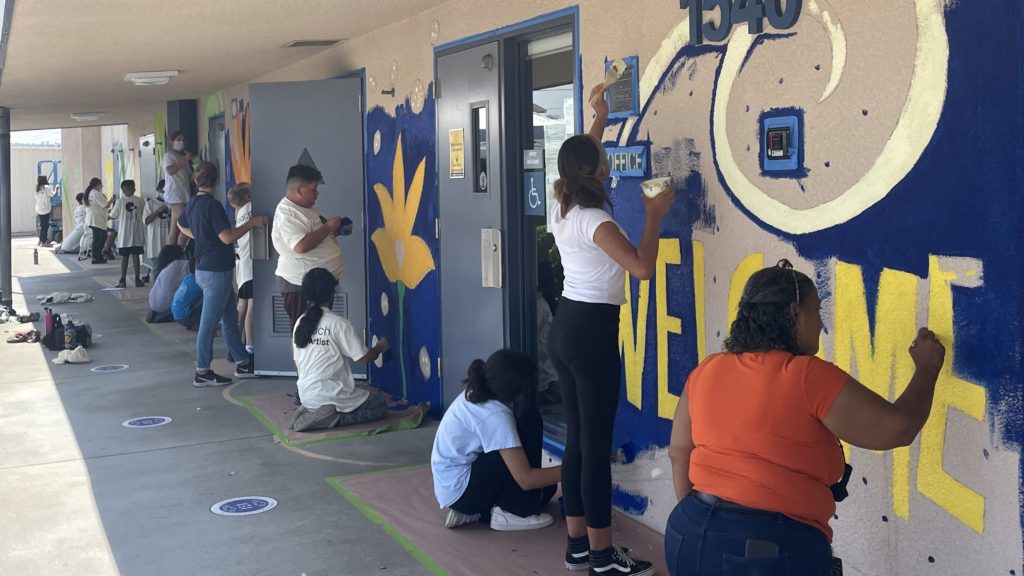 Over fifty students at Fred H. Rohr Elementary School (Rohr Elementary) participated in designing and creating its new art mural. Students were able to share their ideas and contribute their time to painting the mural for all students and families to enjoy for years to come.
On Friday, Sept. 9, Rohr Elementary hosted a ribbon-cutting event and unveiling of the new mural. "The Chula Vista Elementary School District believes in all of our children and art is one way that support manifest here today," said Principal Mayra C. Reyes.
The mural features a lion that reflects the school's mascot and signifies their lion pride. A bright display of plants, flowers, and stars gives a warm welcome to all that enter the school. "I was really excited when I found out I was able to paint the mural," said 6th-grade student Dahlyla De La Torre. "I felt really lucky that my school was given the grant to paint the mural outside that would be seen for years to come."
The event was attended by City of Chula Vista representatives, District leadership and students, and staff participating in the mural creation. The City of Chula Vista, Chula Vista Public Library, and ArtReach San Diego made the project possible through the Create Chula Vista Arts Grant. The Create Chula Vista Arts Grant provides opportunities for art projects that provide an enriching and accessible cultural opportunity for the City's residents and visitors.